The 10 Best Fast Food Franchise Businesses in India for 2023
Update: 04.06.2021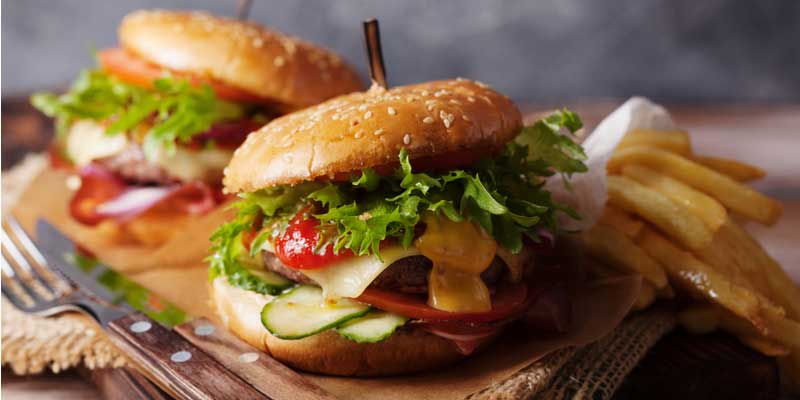 The influence of social media, rising disposable income, and development of tourism industry impact the growth of the Fast Food Franchise Market in India. Especially popular are the franchises which have years of experience, a well-known name and unique recipes customized to the tastes of Indian people. Most of all, Indians enjoy pizzas, chicken, pasta, hamburgers, tacos and different desserts. If you are looking for the opportunity to start your own fast food business in India, consider the list of Top 10 Fast Food Franchises. Choosing one of them, you will get the assistance of a franchise team together with recipes, training, branding, marketing, and promotional support.
Here are the top 10 best fast food franchises in India
Chicago Pizza
Founded in: 2000
Franchising since: 2007
Franchise units: 100+
Initial investment: From Rs 18 Lakhs
Royalty Fees: 9%
We are the largest and the only Pizza takeaway brand having 100+ outlets looking for Pan India expansion. At Chicago Pizza, we believe that the best slice is the one that captures all your senses and takes you through a gastronomical journey like no other. We believe our unique single slice pizzas are the best in the business, and that our franchise opportunities are equally fresh and exciting. Towards this end, we invite young, enthusiastic and innovative entrepreneurs to join us in our exciting venture.
---
Domino's Pizza
Founded in: 1960
Franchising since: 1967
Franchise units: 378
Initial investment: From Rs 85 Lakhs
Royalty Fees: 5,5%
Domino's Pizza is an international franchise company that sells pizza with a delivery system and is the second biggest pizza chain in the U.S. with restaurants in every single state. The franchisor offers Domino's Pizza Store concepts under which the franchisee will operate a Domino's Pizza Store selling pizza and other authorized products through delivery and carry-out services. Domino's Pizza franchise has many benefits.
---
Subway
Founded in: 1965
Franchising since: 1974
Franchise units: 500+
Initial investment: From Rs 1 Cr
Royalty Fees: 8%
Subway is an American privately held fast food restaurant franchise that primarily sells submarine sandwiches and salads. Subway is one of the fastest-growing franchises in the world and is one of the cheapest major fast-food restaurants to the franchise. Subway offers regular free seminars where those interested in becoming a franchisee can meet Subway representatives and is also a regular attendee at franchising trade shows and events.
---
KFC
Founded in: 1930
Franchising since: 1952
Franchise units: 380
Initial investment: From Rs 8.9 Cr
Royalty Fees: 5%
KFC, also known as Kentucky Fried Chicken, is an American fast-food restaurant chain that specializes in fried chicken but also offers a menu of wraps, french fries, soft drinks, salads, desserts, breakfast, krushems (milkshakes). The company has adopted the standard KFC offerings to Indian tastes and the menu options in India include the Hot & Crispy Chicken and Fiery Grilled bucket options, Chicken Zinger Burger, Krushers, Rice Bowlz and the more recently launched 5-in-1 Meal Box.
---
Wat-a-Burger
Founded in: 2016
Franchising since: 2017
Franchise units: 40
Initial investment: From Rs 16 Lakhs
Royalty Fees: 6%
Wat-a-Burger is a very upmarket, peppy burger joint, founded and run by young minds... In the beginning, they had just ideas and inspired by them they decided to take fresh, delicious and affordable burgers to people. 'High Quality', 'Exquisite' and 'Affordability' work hand in hand at Wat-a-Burger A positive energetic vibe, and an uncompromising food quality truly define us. We believe in unity. We will be available with you at each and every step when you need us. We will help you find the perfect location, handy software, smart supply chain management, and best kitchen setup.
---
US Pizza
Founded in: 1998
Franchising since: 2002
Franchise units: 75
Initial investment: From Rs 12 Lakhs
Royalty Fees: 7.5%
Since its inception, U.S. Pizza was about serving genuine American deep pan pizza made with fresh ingredients, as well as, infusing Indian flavors to create a dramatically new style of fusion pizza. US Pizza is the most affordable authentic pizza restaurant in the market. Their philosophy is focused around Product quality, Franchise value and Customer delight. We expect our franchisees to have an entrepreneurial background and be as passionate about the brand as we are. Training programs and site selection help will be provided.
---
Chicken Adda
Founded in: 2015
Franchising since: 2016
Franchise units: 79
Initial investment: From Rs 10 Lakhs
Royalty Fees: None
Chicken Adda focuses on serving the growing demand for value added quality chicken products through our chain of stores across the country. We offer an interactive in-store experience to customers and commit operational & product excellence which apply to every outlet. By joining hands with investors having a passion for our business, Chicken Adda has forayed into the franchise model with aggressive expansion plans to pan India. Be a part of the growth story by joining hands with Apun ka Chicken Adda & Co.!
---
Taco Bell
Founded in: 1962
Franchising since: 1964
Franchise units: 35
Initial investment: From Rs 3.7 Cr
Royalty Fees: 5,5%
Taco Bell is an American chain of fast-food restaurants, which serve a variety of Tex-Mex foods that include tacos, burritos, quesadillas, nachos, novelty and specialty items, and a variety of "value menu" items. If you have a passion for operations, excellence, and team building and you can commit to building at least 3 restaurants over 3 years Taco Bell wants you.
---
Go 69Pizza
Founded in: 2014
Franchising since: 2016
Franchise units: 35
Initial investment: From Rs 10 Lakhs
Royalty Fees: None
Go 69Pizza is an Indian pizza Brand which started its operations in 2014. They present a great range of pizzas along with other fast food. The menu consists of Pizza, Sides, Desserts, Pasta, Burgers, Rolls, Noodles, Sandwiches, Fries, Fried Chicken buckets, Family combo and Beverages. Our business model is one of the best business models with low investment but very high returns. You will be provided with day to day operational support by the dedicated franchise support team for selecting the space, store setup, recipes, supply of materials, training, branding, infrastructure support, marketing and promotional support.
---
The Burger Nation
Founded in: 2015
Franchising since: 2017
Franchise units: 10
Initial investment: From Rs 11 Lakhs
Royalty Fees: 3%
The Burgers Nation is a leading brand having a vast range of authentic menu at a very affordable and value for money. The philosophy at Burger Nation has always been to give their patrons a quality product that is really tailored to their own liking and this is what sets them apart from the crowd. When you become a franchise partner with us you will receive location and site selection, operational training, management training, on the job training and advertising.
---
View all fast food franchises
Want to advertise your franchise with us and successfully boost your business?
Please send us your request and we will get back to you shortly!
DIDN'T FIND WHAT YOU WANT?
ASK THE EXPERTS