The Top 10 Medical Franchises for Consideration 2023
Update: 04.12.2021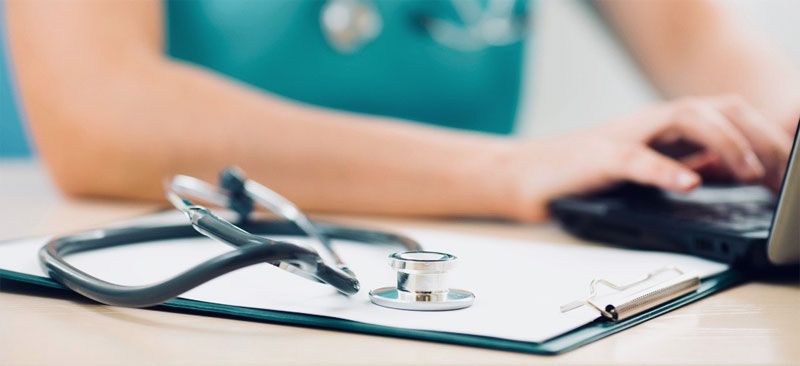 Medical franchises have been really profitable so far. The medical sector is probably the only one that benefited from the pandemic. Choosing the Best Medical Franchise to buy in 2022, consider the most competitive brands. Our list of Top 10 displays the leaders which reliability is proven by at least a couple of years on the market.
Healthcare franchise sector is growing at a surprising rate. According to Forbes for the last 20 years the number of medical franchises tripled and the quantity of healthcare franchise locations has increased 20 times. The success is due to the following reasons. Medical franchises require lower investment compared to fast food and many other franchise businesses but bring high revenues. The demand for health care franchises show good prospects for growing and expanding internationally. Besides, a healthcare franchise is not only a business but also a great contribution to common good. If you are willing to become a medical business owner, check out the list of top 10 healthcare franchises here.
Here are the top 10 best medical franchises to own
CarePatrol
Total Initial Investment: $55,900 - $69,500
No. Existing Locations: 138
Royalty Fees: $500 - $1,000/mo.
CarePatrol franchisees help seniors and their families in selecting and transitioning into assisted-living and independent-living homes, nursing homes and Dementia and Alzhemer's memory care facilities. Each client's medical, social, geographical and financial needs are individually assessed in order to match them with the right facility.
---
Diet Clinic Health Care Pvt Ltd
Total Initial Investment: $15,000
No. Existing Locations: 5
Royalty Fees: 10%
Diet Clinic with over 8 years of experience provides unique, professionally supervised effective weight Loss & Therapeutic Diets programs to its clients. The accredited dieticians can help you with a weight or cholesterol problem, give advice on food services, or give lectures as required.
---
Age Advantage Home Care
Total Initial Investment: $63,800 - $110,500
No. Existing Locations: 6
Royalty Fees: 5-6%
Age Advantage agencies provide in-home care for elderly persons seeking both short- and long-term care solutions. The personalized, one-on-one care provided by Age Advantage caretakers helps our clients to recuperate faster, maintain greater physical independence, and remain generally happier. Age Advantage offers many various solutions for care, ranging from weeks to many years.

---
Silver Cross
Total Initial Investment: $105,100 - $137,100
Royalty Fees: 5%
Silver Cross operate a healthcare franchise business that sells, installs and maintains accessibility and mobility equipment for residential applications. The company offers stair lifts, vertical wheelchair lifts, incline platform lifts, patient and ceiling lifts, ramps, dumbwaiters, bath lifts, power chairs, lift chairs, walkers, hospital beds and home accessibility modifications for home-bound patients
---
Medstock
Total Initial Investment: $58,200 - $72,900
Royalty Fees: 5%
Term of Agreement: 10 years
MedStock is a leading supplier of medical and healthcare supplies to clinics, hospitals, nursing homes, medical offices and other healthcare professionals. They pride themselves on offering great prices as well as convenient, dependable, personalized service to all their customers.
---
Baxter International
Total Initial Investment: $35,000 – $85,000
Royalty Fees: 8%
Baxter Healthcare is one of the largest healthcare services and products providers in the world. The organization is a public company and has been considered a leader in a variety of medical market segments including the renal failure, dialysis and kidney disease market.

---
Keepsake Companions
Total Initial Investment: $57,671 - $116,521
No. Existing Locations: 27
Royalty Fees: 5%
Keepsake Companions is a senior care business serving clients that need assistance with Activities of Daily Living. These clients are looking for Assisted living, or looking for a caregiver so they can remain in their own home. Keepsake Companions is a non medical home care agency that also offers Placement services. This dual service model, combined with our exclusive chef developed caregiver culinary training program is attractive to clients and referral sources alike.
---
Gemotest
Total Initial Investment: from $12,000
No. Existing Locations: 540
Royalty Fees: 2%

Gemotest is a well-known brand with many years of history trusted both by patients and the medical community. The laboratory diagnostics business is made up of two main parts – a laboratory with a centralized technological facility intended for examinations and a network of laboratory departments (biomaterial sampling stations) patients are visiting.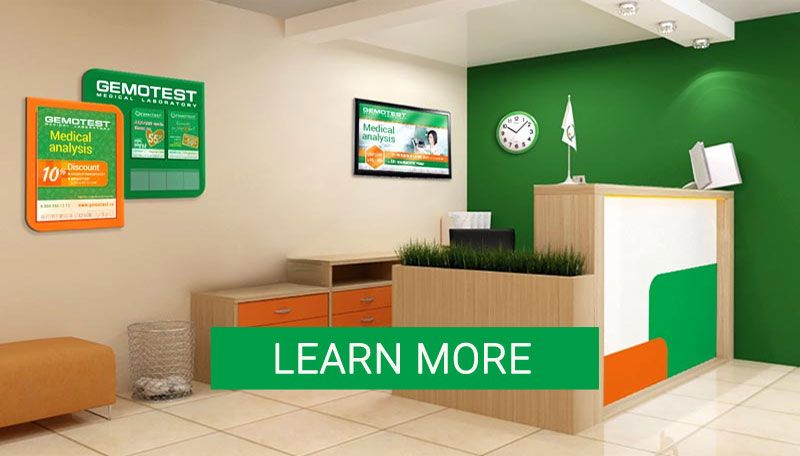 ---
Veklich Device
Total Initial Investment: from $108,000
No. Existing Locations: -
Royalty Fees: 5%
He medical franchise of Veklich company resembles a from of cooperation between companies in which the franchiser (the owner of Veklich trademark) passes his knowledge, the brand, technology, patent and successful business model to his partner – the franchisee, on a cost reimbursable basis. At the same time, the franchisee remains an independent legal entity.
There is a huge number of people around the world who are suffering from the problem of Genu Varum deformities of knee joints. This problem is especially relevant to girls for whom having bowed legs is a hard complex in life. There is always a demand for the leg correction procedure!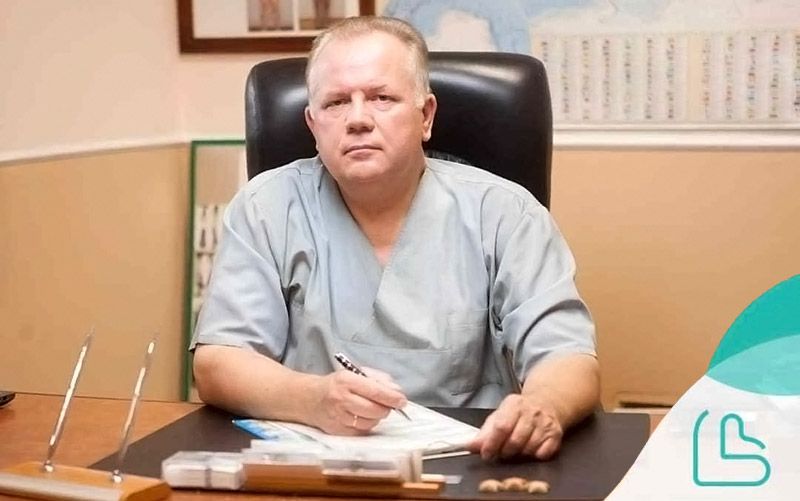 ---
GNC
Total Initial Investment: $192,117 – $354,217
No. Existing Locations: 3,045
Royalty Fees: 6%
GNC Franchising is involved with the manufacture and sale of quality vitamins and supplements made by scientists and nutritionists. The company has been franchising since 1988. GNC has franchised stores throughout the U.S. and worldwide.
---
Conclusion
To summarize, we can say any of the listed above medical franchises is worth buying. But there is a lot to consider while choosing the best one for you. Pay attention to the reputation of the brand, what training and support are offered, check if the other franchisees are successful. But the main thing you need to do is to align your budget with investment requirements of the brand. In order to ease the challenge, we have made the comparison flowchart of the best medical franchises to own for you. It shows the minimum estimated initial investment of each brand. By using it, you can figure out the difference in financial requirements for each franchise, and decide which one fits you the most.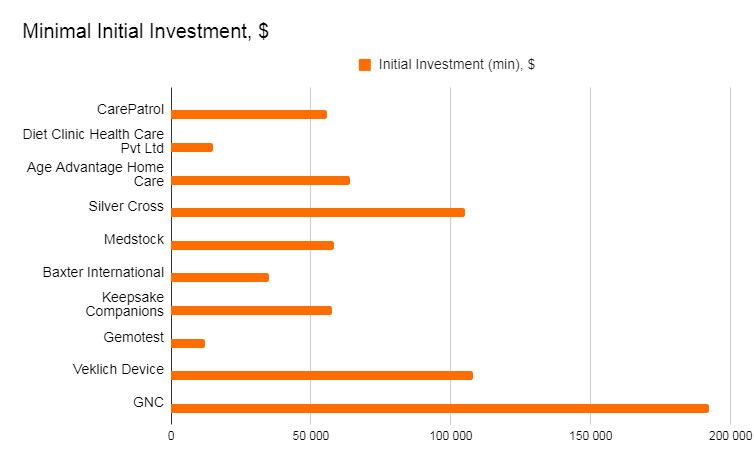 View all Medical Franchises
Browse franchises by countries

USA

India

Canada

The UK

Indonesia

The Philippines

Australia

The UAE

Saudi Arabia

South Africa

Germany

Pakistan

Singapore

Malaysia
Other countries
Want to advertise your franchise with us and successfully boost your business?
Please send us your request and we will get back to you shortly!
DIDN'T FIND WHAT YOU WANT?
ASK THE EXPERTS