The Top 10 Most Profitable Franchise Businesses in USA for 2023
Update: 02.06.2021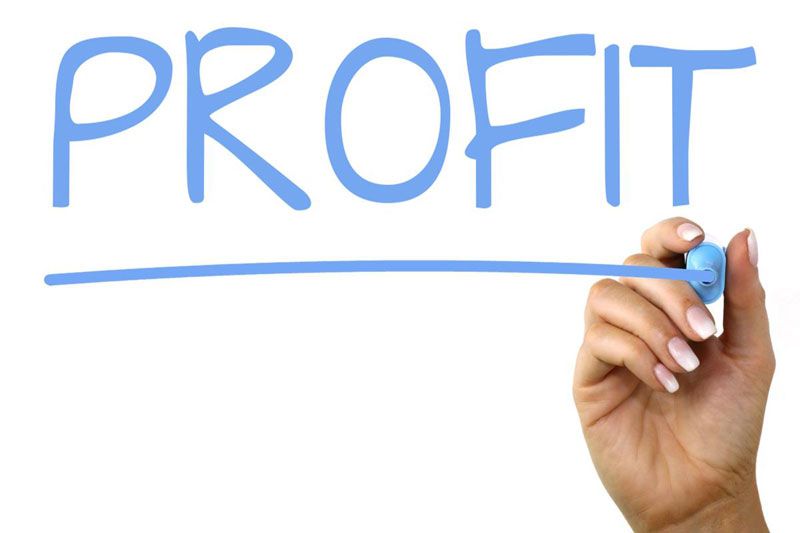 The most profitable franchises to own have several common criteria. The franchise owner loves what they do and apply a lot of efforts to achieve the business goal. In addition, the product and service the franchise business sells is up-to-date and in demand. Besides, the most profitable franchise opportunities are seized with the right business model and a devoted team of professionals. The list of the most lucrative franchises in the USA includes Top 10 businesses operating in various segments, starting from kids education and finishing with a home improvement franchise. All of them offer a great product, proven business model and a friendly team.
Here are the top ten most profitable franchises to own in the USA
Kiddie Academy
Founded in: 1981
Franchising since: 1992
Franchise units: 205
Initial investment: from $400,000
Royalty Fees: 7%
Investing in a Kiddie Academy franchise is more than a business venture. It's a life-changing decision serving the growing educational needs of young families nationwide. As a Kiddie Academy Franchisee, you'll have the dedicated support of our full-time subject matter experts. Our experienced team will help you establish goals and give you the tools needed to achieve them. We're here for you every step of the way—from site selection to Grand Opening and beyond.
---
College Hunks Hauling Junk & Moving
Founded in: 2003
Franchising since: 2007
Franchise units: 114
Initial investment: from $89,800
Royalty Fees: 7%
College H.U.N.K.S. Hauling Junk & Moving® is proud to be America's fastest-growing moving and highest rated junk-hauling franchise. This is a values-based, purpose-driven, socially conscious, tech-enabled franchise that gives owners the encouragement and resources necessary to become financially independent while gaining a greater sense of purpose. College H.U.N.K.S.® franchise owners receive a tried and tested detailed Marketing Gameplan backed by data. The franchisees receive training and coaching to help them make the best use of all the advantages that are baked into our business systems.
---
UBreakiFix
Founded in: 2009
Franchising since: 2013
Franchise units: 513
Initial investment: from $55,400
Royalty Fees: 7%
uBreakiFix is a leader in the tech repair industry and provides customers with the best affordable repair options. uBreakiFix actively seeks highly-qualified individuals to become franchisees. Prior business experience is preferred, but not a necessity. Our brand means everything to us, and when you become a franchisee, you're an extended part of the uBreakiFix brand and community. Our training program is second to none. It consists of 3 weeks of training at our corporate facility in sunny Orlando, FL and 3 weeks of intensive onsite training in your store.
---
Massage Envy
Founded in: 2002
Franchising since: 2003
Franchise units: 1,179
Initial investment: $453,323
Royalty Fees: 6%
In 2002, Massage Envy pioneered the membership-based, recurring-revenue massage and spa experience and have been the industry leaders ever since. It is now one of the fastest growing franchises, expanding its presence across the US and internationally. Massage Envy's comprehensive training and support for franchisees is focused on building a profitable massage business and strong brand identity. The Massage Envy brand has more than a decade of success, allowing us to fine-tune our processes through an industry-leading management team.
---
Great Clips
Founded in: 1982
Franchising since: 1983
Franchise units: 4,261
Initial investment: from $136,900
Royalty Fees: 6%
One of the many reasons Great Clips has surpassed the industry competitors is due to technological innovations, which have not only lead to a more convenient and satisfying experience for customers, but has placed the company on the forefront of the future of the industry. Starting a Great Clips franchise comes with 24/7 support, not only from franchisor experienced staff and proprietary software, but the network of Great Clips owners as well. Great Clips ideal franchise candidate is someone who has the desire and time to manage a salon manager, is financially qualified, will be involved and engaged.
---
Orangetheory Fitness
Founded in: 2010
Franchising since: 2010
Franchise units: 977
Initial investment: from $488,405
Royalty Fees: 8%
Orangetheory® Fitness is the first of its kind and only heart-rate-monitored, high-intensity interval training based on science. Orangetheory® is a proven system that includes ongoing training and marketing – with Franchisor advice on location, programming, operations, business plan and branding. The company wants franchisees and area developers that value an active lifestyle and are motivated by an opportunity to run their own business. Orangetheory® Fitness is an opportunity to be your own boss, with a network of support in an industry that changes peoples lives.
---
Smoothie King
Founded in: 1973
Franchising since: 1988
Franchise units: 944
Initial investment: from $263,550
Royalty Fees: 6%
Are you looking for an exciting business opportunity that will allow you to work for yourself while helping people live healthier lifestyles? Welcome to Smoothie King! We are the #1 health and fitness-focused Smoothie brand that offers an exciting franchise opportunity with a proven operating system and a low cost of entry. As a Smoothie King franchise owner, you'll have access to world-class training and support, comprehensive marketing services, and a business model that has been tested and standardized over the past 45+ years.
---
The UPS Store
Founded in: 1980
Franchising since: 1980
Franchise units: 5,071
Initial investment: from $168,885
Royalty Fees: 5%
Serving the small business community for more than 30 years, The UPS Store, Inc. is the world's largest franchisor of retail shipping, postal, printing and business service centers. The UPS Store comprises nearly 4,700 independently owned locations in the U.S., Puerto Rico and Canada, providing convenient and value-added business services to the small-office/home-office (SOHO) market, corporate "road warriors," and consumers. The UPS Store franchise development team assists you in selecting a location, negotiating the terms of the lease, designing your store and getting it up and running. The company provides guidance every step of the way.
---
Dickey's Barbecue Pit
Founded in: 1941
Franchising since: 1994
Franchise units: 549
Initial investment: from $289,939
Royalty Fees: 5%
Dickey's Barbecue Pit is global leader in the QSR barbecue category. Become part of a family tradition since 1941. Dickey's Barbecue will assist you during multiple phases of the development process from site Viewion to design and construction. We provide a comprehensive training program at Barbecue University, an intensive four-week training program that teaches the skills needed to open and operate a Dickey's Barbecue Pit.
---
Visiting Angels
Founded in: 1992
Franchising since: 1998
Franchise units: 620
Initial investment: from $120,135
Royalty Fees: 3.5 - 3%
Choosing a home care franchise to invest your time and money in is a big decision. Choose a home care franchise that has been providing superior care to seniors and the disabled since 1998. Many entrepreneurs choose Visiting Angels for its comprehensive support system that includes traditional and online marketing strategies; national, regional and one-on-one coaching meetings and conferences; and protected territories and affordable startup costs. Choose a Visiting Angels senior care franchise.
---
View all franchise opportunities
Want to advertise your franchise with us and successfully boost your business?
Please send us your request and we will get back to you shortly!
DIDN'T FIND WHAT YOU WANT?
ASK THE EXPERTS