The Top 10 Massage Franchise Businesses in India for 2023
Update: 04.12.2021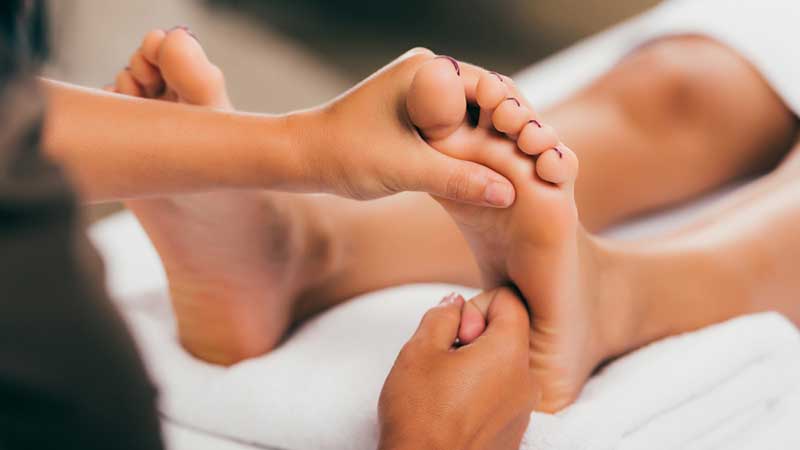 The mainstream for a healthy lifestyle and remote work make massage highly demanded service of 2022. It means promising opportunities for Massage franchise businesses. The Top 10 list in India shows a stable picture. The leaders are still the same as several years ago except for some minor rotation in the ranking.
India is famous for its ayurvedic products, spa and massage services. Therefore, starting a massage franchise provides promising opportunities for building a lucrative business in the country. The list of massage franchises for sale includes a wide variety of concepts. If you are looking for the best massage franchise, you may choose to sell massage equipment or ayurvedic clinic products or probably baby spa services. No matter what concept a franchise sells, it provides good support for its franchise partners including trainings on operational and marketing aspects. Discover our list of top 10 massage opportunities of franchising in India to pick up a reliable and profitable business for you.
Here are the top 10 best massage franchises in India
Refresh The Wellness Hub
Founded in: 2018
Franchising since: 2019
Franchise units: Less than 10
Initial investment: From Rs 2 Lakhs
Royalty Fees: 5%
Refresh The Wellness Hub is a premium Spa service povider in Raipur, Chhattisgarh. The company has seen immense growth since its establishment. We have developed an economy model of the Spa centre with 3 cabins and limited manpower of experts. This eventually helps in low investment and early break even in the business. Refresh The Wellness Hub is planning to expand the brand in Pan India for which we are looking for determined entrepreneurs with same interest. The business model is also suitable for the SME based in B & C Category towns.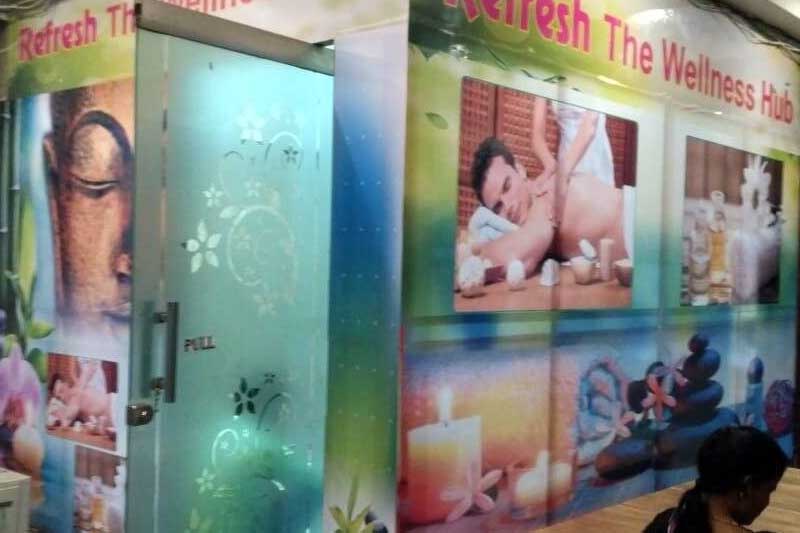 ---
Leisure Spa
Founded in: 2010
Franchising since: 2013
Franchise units: 20-40
Initial investment: From Rs 15 Lakhs
The leisure spa offer world class experience which will leave a lasting impact on mind, body and soul. This is the perfect place to enjoy, genuine western spa treatments in pleasant natural ambience and relaxing environment, with trained and skillful therapists. The brand has designed its day spa in natural and elegant style. The franchisor offers support in the site selection, location finalisation and spa set-up. Support in initiation of spa operation. Comprehensive business training on different operational, marketing ,human resource, sales, accountant technical etc., aspects.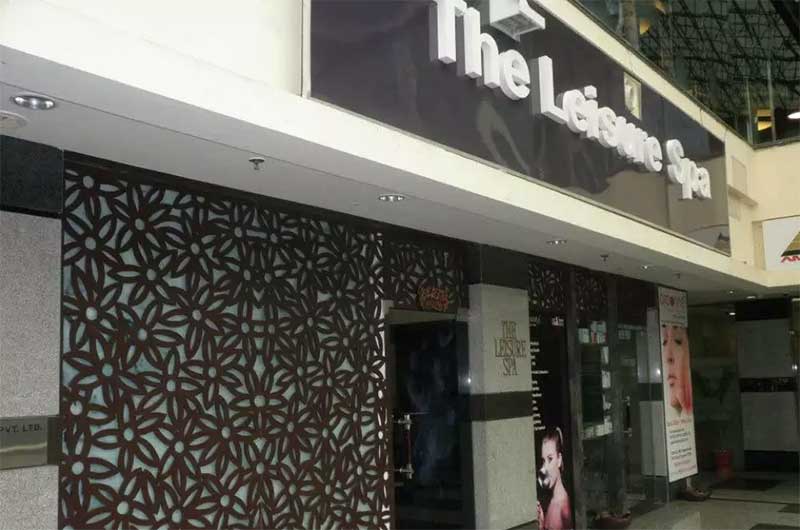 ---
Moh Spa
Founded in: 2007
Franchising since: 2008
Franchise units: 70
Initial investment: From Rs 20 Lakhs
Royalty Fees: 10%
According to the Medical Association, stress is a factor in more than 75 percent of illnesses today. Moh Spa is here to offer a precious refuge from a frenzied pace. A time and place to relax and disconnect from the world as you recharge your mind, body and spirit. The opportunity to bring your physical, mental, emotional and spiritual selves back into alignment. In whatever amount of time you can afford, spas provide peace, relaxation and guidance to help create a healthier lifestyle making this a novelty. Moh Spa franchise is your opportunity to become a successful entrepreneur in a highly potential industry.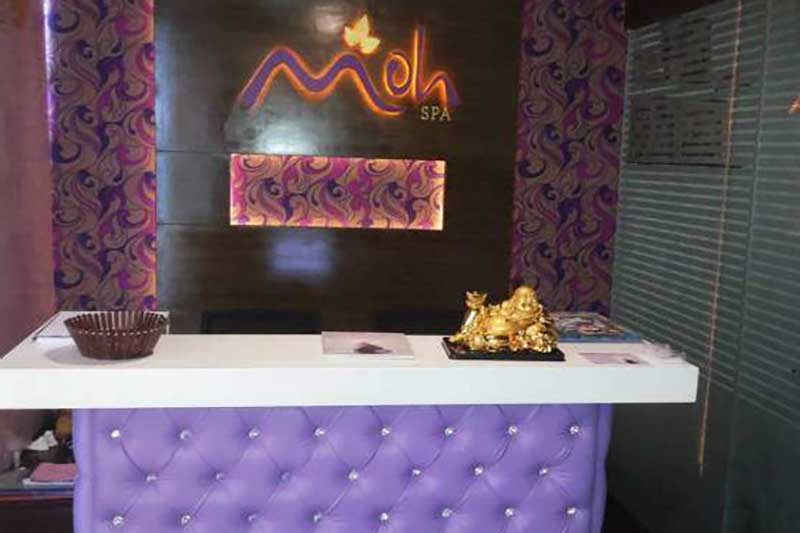 ---
Dhyanalinga Enterprises
Founded in: 2017
Franchising since: 2017
Franchise units: 20-50
Initial investment: From Rs 2 Lakhs
Dhyanalinga Enterprises is a sole proprietorship based company, headquartered at Kanpalayam, Madurai, Tamil Nadu with full fledged facilities to render effective manpower supply. Since 2017, it is passionately engaged in the business of wholesaling and retailing a flawless spectrum of Massage Chair, Leg Massager and many more. The focus of our organization is on making a better tomorrow and that's why it is committed towards excellence and always tries to do innovative implantations for further growth. We always try to enhance our skills by conducting periodic seminars for the upcoming and latest techniques.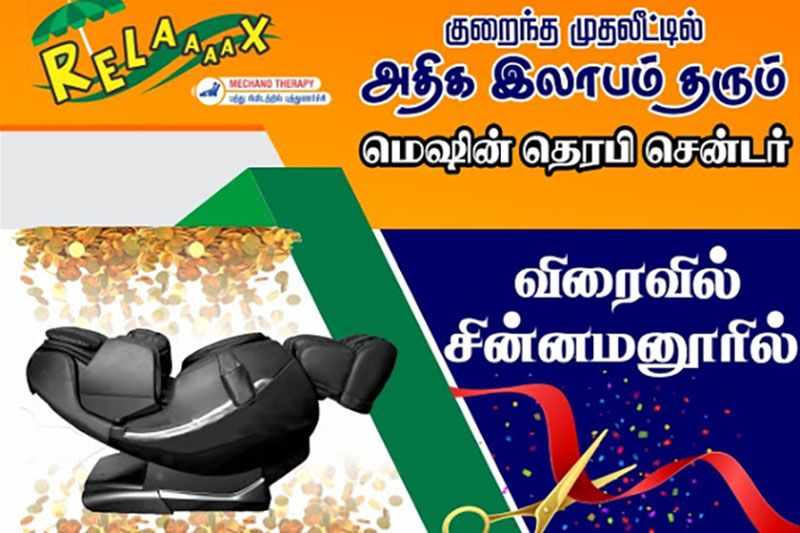 ---
Kairali Ayurvedic Centre
Founded in: 1989
Franchising since: 2014
Franchise units: 20
Initial investment: From Rs 40 Lakhs
Kairali's Ayurveda Franchise provides the best franchise opportunities based on different business spa franchises models to suit ones expectation. Kairali offers various franchising verticals like hotel franchise/resort franchise, ayurvedic clinic franchise, entrepreneur run franchise, wellness spa franchise and urban franchise models. We offer dedicated and complete franchise support to all our domestic partners. Kairali offers comprehensive marketing support, HR support, IT support, layout scheme, operations support, training support and also supplies the complete range of Kairali ayurvedic products and equipment to all the franchise partners.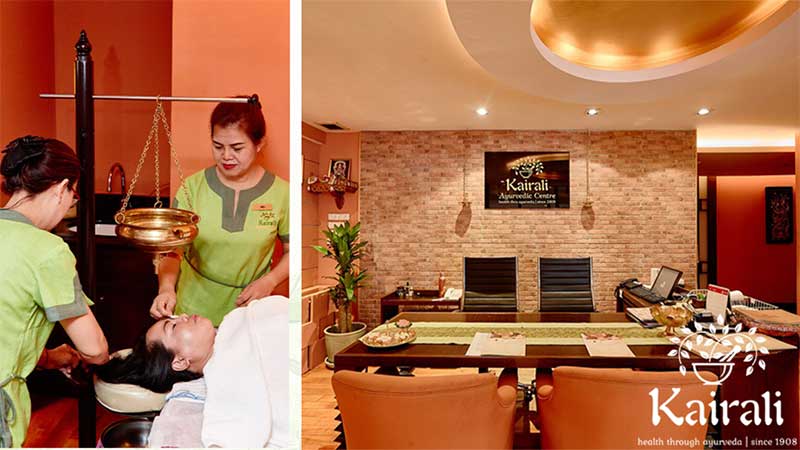 ---
Spry Babies
Founded in: 2017
Franchising since: 2017
Initial investment: From Rs 30 Lakhs
Brand Fee: Rs 15 Lakhs
Royalty Fees: 10%
Spry Babies - The Baby Spa Junction is world's 1st theme based baby spa, established in 2017. The motto is to rejuvenate the baby wellness space with the fusion of our ancient massage tradition and the distinctive infant development techniques from overseas in baby wellness sector. We, a wellness center provide the infants and toddlers a suitable atmosphere and service which will help them in improving their digestion, blood circulation, weight management and sleeping habits, the combination of our aqua-therapy with massage helps in developing the muscles perfectly.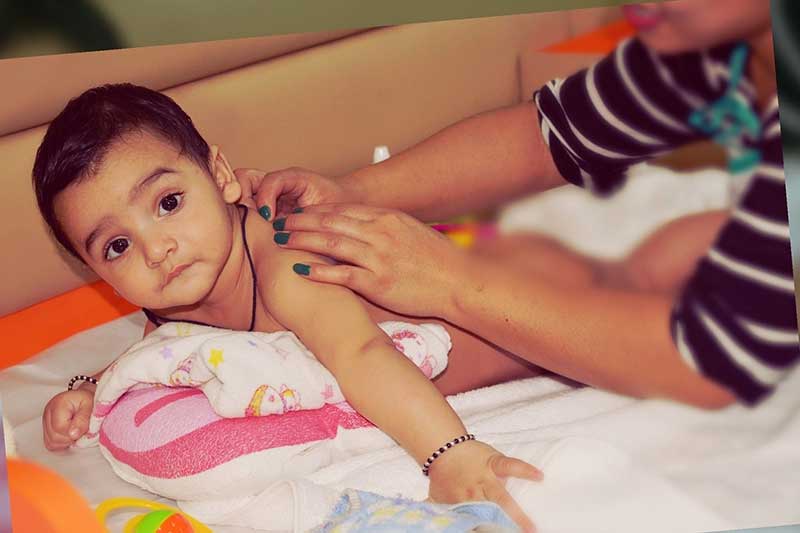 ---
Shuddhi Salon and Spa
Founded in: 2018
Franchising since: 2019
Franchise units: Less than 10
Initial investment: From Rs 20 Lakhs
Brand Fee: Rs 15 Lakhs
We strive for excellence as we cater to our growing list of truly satisfied and return customers. And there is no comprise on quality products, unparalleled service and experienced therapists! We will also maintain a friendly, fair, and creative work environment, which respects diversity, ideas, and hard work. Shuddhi aims to provide a platform to the hearing impaired people to be self-sustained and independent. It is an entrepreneurial dream translating into reality - to start a venture, wherein unparalleled customer service and diversity are a must and interwoven, where excellence is deep-seated and where clients will have an experience overwhelming!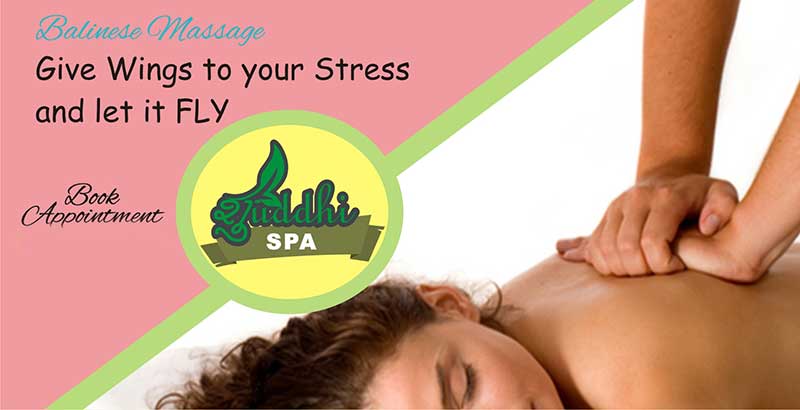 ---
Spa villa
Founded in: 2017
Franchising since: 2018
Franchise units: Less than 10
Initial investment: From Rs 5 Lakhs
Royalty Fees: 10%
Spa villa welcomes you in a calm world of pampering, soothing and rejuvenating massage therapies. A station for ultimate relaxation where your body and soul meet the new levels of tranquility beyond your imaginations. Spa villa Belive in trust and support between franchisor and franchisee. This is the reason we run more than five canter in good profitable in such very short time. Spa villa provide every support that need to run business profitable with our telented and hard work team which work in every aspect of business.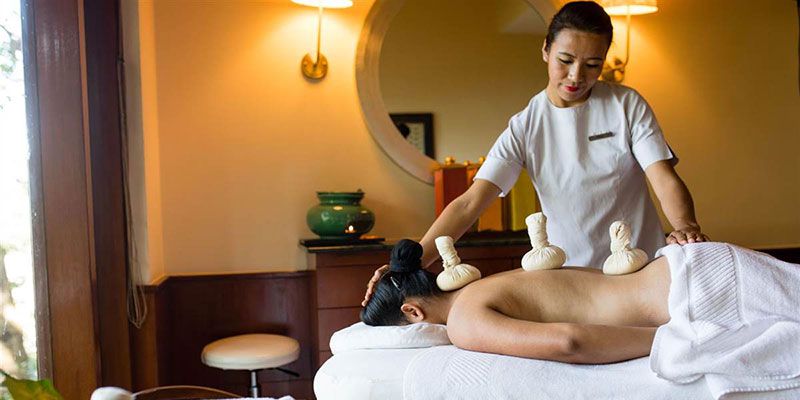 ---
Spaso Zen
Founded in: 2007
Franchising since: 2010
Franchise units: Less than 10
Initial investment: From Rs 10 Lakhs
Royalty Fees: 10%
Spaso Zen is a "beauty & wellness centre" that embodies a new concept of "integrative health and beauty" with aesthetic, relaxation and health services. We seek partners capable of understanding our philosophy, stimulating a wellness culture in our society. For the Franchisee, joining the spaso zen network, allows benefits and important advantages: brand notoriety, market in strong growth, provision of services accessible to the majority of the population, central trading and marketing communication, initial and continuing training.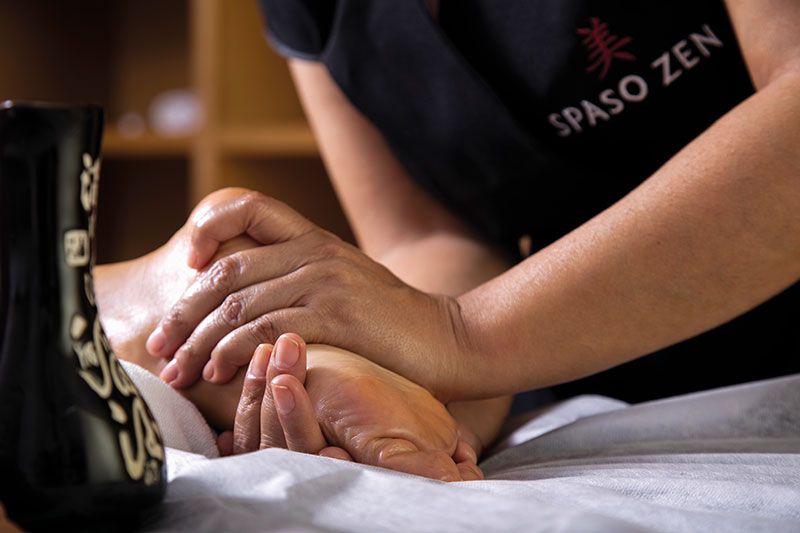 ---
Spa Palace India Pvt. Ltd
Founded in: 2015
Franchising since: 2015
Franchise units: 10-20
Initial investment: From Rs 20 Lakhs
Royalty Fees: 10%
Spa Palace had made a perfection with a unique concept of providing our guests with individual attention, and a highly pampering spa experience. Our spa have all the necessary components. Our team comprises of a well qualified team of therapists, trained and certified. We have chosen a comprehensive franchise model to fuel our expansion in the country. Our franchise partners enjoy the benefit of the brand. We educate, train and assist our franchise owners on every facet of the business including training protocols, marketing, and day-to-day operations.

---
Conclusion
To summarize, we can say any of the listed above massage franchises is worth buying. But there is a lot to consider while choosing the best one for you. Pay attention to the reputation of the brand, what training and support are offered, check if the other franchisees are successful. But the main thing you need to do is to align your budget with investment requirements of the brand. In order to ease the challenge, we have made the comparison flowchart of the best massage franchises in India for you. It shows the minimum estimated initial investment of each brand. By using it, you can figure out the difference in financial requirements for each franchise, and decide which one fits you the most.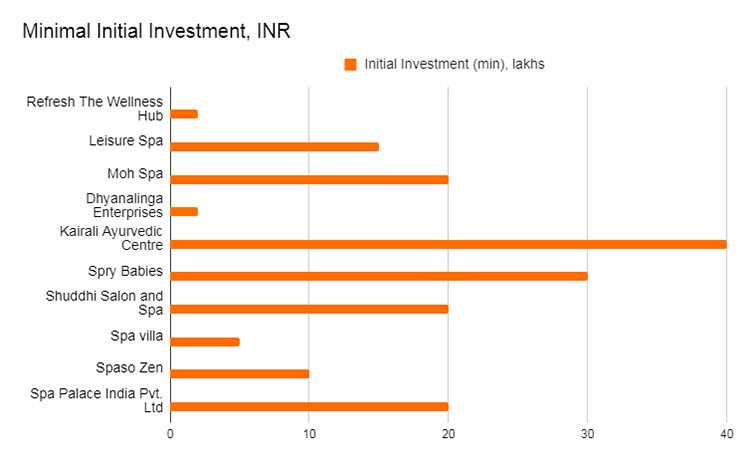 View all Massage Franchises
Browse franchises by countries

USA

India

Canada

The UK

Indonesia

The Philippines

Australia

The UAE

Saudi Arabia

South Africa

Germany

Pakistan

Singapore

Malaysia
Other countries
Want to advertise your franchise with us and successfully boost your business?
Please send us your request and we will get back to you shortly!
DIDN'T FIND WHAT YOU WANT?
ASK THE EXPERTS