The Top 10 Mexican Restaurant Franchise Businesses in USA for 2023
Update: 07.03.2023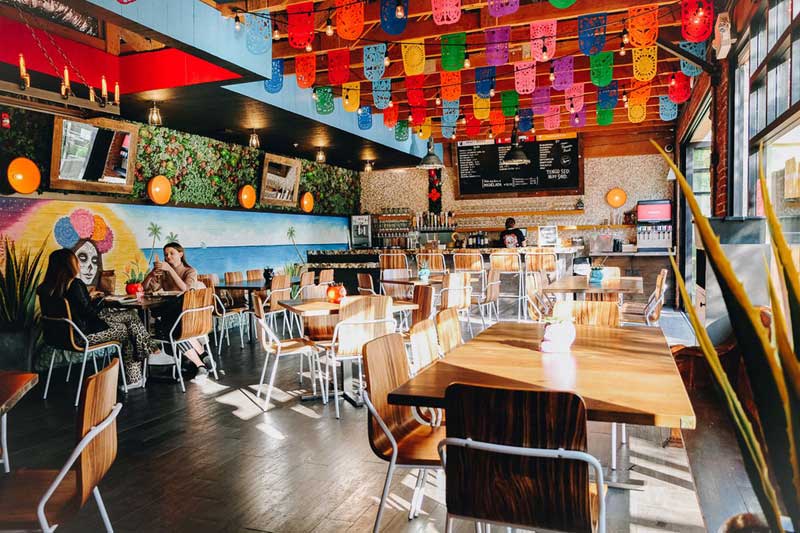 Mexican food is among the most popular menus in the USA. Therefore there are a lot of Mexican restaurant franchises that offer various concepts. Some of them provide fast casual restaurant services, the others offer unique authentic recipes. However, the best Mexican restaurant franchise opportunities could be found within the companies which have good management and marketing approaches. Such franchise businesses expand by helping their franchisees and contributing to their growth. We have made a list of Top Mexican Food Franchises which are successfully growing on the market together with their franchisees.
Here are the top 10 best Mexican food franchise businesses in the USA
Moe's Southwest Grill
Founded in: 2000
Franchising since: 2001
Franchise units: 716
Initial investment: from $446,035
Royalty Fees: 5%
Join Moe's Southwest Grill, one of the nation's leading fast casual Mexican restaurant franchises. The place that celebrates everyone's true flavor, an untamed spirit, and strong financials. With more than 325 Moe's locations opening in the past 5 years, Moe's Southwest Grill® is on a roll. We'd love you to be part of the excitement in your area. At the heart of every Moe's Southwest Grill® is the passion and fun-loving spirit that our franchise owners bring to the brand.
---
Taco Bell
Founded in: 1962
Franchising since: 1964
Franchise units: 6,681
Initial investment: from $525,100
Royalty Fees: 5.5%
Taco Bell Corp. is a subsidiary of Yum! Brands, Inc., and the nation's leading Mexican-style quick service restaurant chain. Taco Bell® serves more than 2 billion consumers each year in more than 5,800 restaurants in the U.S. In 2005, Taco Bell generated sales of $1.8 billion in company restaurants and $4.4 billion in franchise restaurants. More than 80 percent of our restaurants are owned and operated by independent franchisees. The company's proven process supports you every step of the way with development experts, business coaches and a peer network of more than 1,200 experienced franchisees, all part of the Yum!
---
Qdoba Mexican Eats
Founded in: 1995
Franchising since: 1997
Franchise units: 356
Initial investment: from $936,226
Royalty Fees: 5%
Qdoba's distinctive Mexican-inspired décor, along with friendly and energetic spirited team members, help create fun, flavorful atmosphere. At QDOBA, we believe that successful franchises are built on flavorful food, frontline innovation, and strong business partnerships. And we are invested in our franchisees' success. We are actively seeking equally passionate franchisees to join our our brand. From the very beginning of the franchising process all the way through to the grand opening and for as long as you own the franchise, QDOBA offers outstanding support services to help you succeed.
---
Del Taco Fresh Mexican Grill
Founded in: 1964
Franchising since: 1967
Franchise units: 252
Initial investment: $859,700
Royalty Fees: 5%
For more than 50 years, Del Taco has been serving freshly prepared, craveable food at an unbeatable value. This rare combination is one of the many reasons that we are one of the leading brands in the fast-growing Mexican quick-service restaurant (QSR) category. We are aggressively expanding across the United States and seeking passionate multi-unit restaurant operators like you. Del Taco's leadership team, 50-plus year history of business success, and proven business model offer our franchise partners the foundation and resources necessary to establish, manage, and grow their business.
---
Taco John's
Founded in: 1969
Franchising since: 1969
Franchise units: 382
Initial investment: from $1,057,000
Royalty Fees: 5%
Since the beginning, Taco John's®, has been bringing its bold take on Mexican fare to bigger levels. Taco John's is looking for multi-unit food and retail operators, high net-worth individuals, business owners, real estate developers and business executives who exhibit the qualities necessary to be a Taco John's franchisee. Taco John's franchisees receive support during the process of selecting and developing sites for their restaurants. The training program includes four weeks of on-the-job training in one of Taco John's nationally certified training stores, which are located nationwide.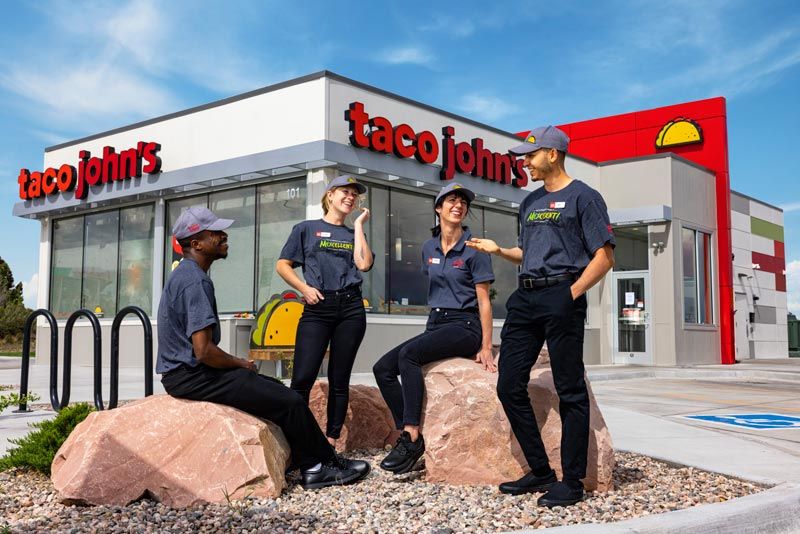 ---
TacoTime
Founded in: 1958
Franchising since: 1961
Franchise units: 261
Initial investment: from $144,650
Royalty Fees: 6%+
Mexican fast food franchises are reaching new heights, so TacoTime is seeking savvy entrepreneurs to bring our proven business model to communities all over the country. With a low initial investment, TacoTime is the chance for new and experienced entrepreneurs alike to bring the premier Mexican food franchise to hundreds of communities who want their Mexican food served fast without sacrificing quality, freshness and taste. While TacoTime franchise owners and their employees cook and prepare many of our products in-house on a daily basis, an entrepreneur doesn't need to have restaurant or cooking experience to franchise with us.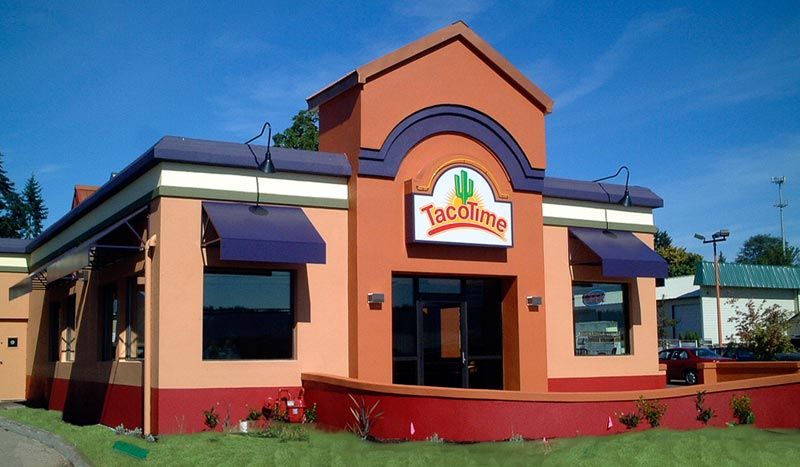 ---
El Pollo Loco
Founded in: 1980
Franchising since: 1980
Franchise units: 485
Initial investment: from $502,000
Royalty Fees: 4%
At El Pollo Loco our food is a reflection of who we are, where we're from and where we live. The perfect blend of traditional Mexican flavors and new California inspiration. We provide our franchise partners with active support in training, real estate, operations and marketing. When you franchise with El Pollo Loco, you'll receive support from a tenured team of restaurant professionals providing long-term stability and vision for the future.
---
Fuzzy's Taco Shop
Founded in: 2003
Franchising since: 2009
Franchise units: 136
Initial investment: from $858,500
Royalty Fees: 3.5-5%
With a laid-back vibe and a cult-like following, we've made waves in the fast casual segment since opening the first Fuzzy's Taco Shop in 2003. Since then, we've opened nearly 150 restaurants across the United States through organic, word-of-mouth growth within the franchise community. The Fuzzy's corporate team assists franchisees in the real estate process by using site evaluation software to analyze proposed sites to see how much they match up to core guests' demographics and demand. In addition to our initial training program, we also provide on-site training at the time of your restaurant's opening. Our trainers work with your team as they prepare to open the restaurant.
---
Chronic Tacos Mexican Grill
Founded in: 2002
Franchising since: 2006
Franchise units: 45
Initial investment: from $296,000
Royalty Fees: 6%
We pride ourselves in our unique concept that offers authentic third-generation recipes, as well as an opportunity to celebrate art and individuality with our customers. Chronic Tacos promotes a culture that values creativity and progressiveness, all while having fun. We strongly believe that our franchise partners are the single most valuable asset to our organization. Providing outstanding support is not only a cornerstone to the Chronic Tacos culture, but it is also a commitment that is consistently executed with a clear and defined focus to your success.
---
California Tortilla
Founded in: 1995
Franchising since: 2003
Franchise units: 42
Initial investment: from $378,400
Royalty Fees: 5%
California Tortilla is a unique fast casual Mexican restaurant franchise that serves "California style" Mexican food. We're looking for individuals who share our passion for providing a best-in-class experience, products and customer service. We want to partner with entrepreneurs who are hungry to succeed, grow into multiple locations and bring customers a quality product unlike anything they've experienced before. Our business model proves that if you are hyper-focused on providing a high quality product and exceptional customer service, you will be successful.
---
View all mexican restaurant franchises
Want to advertise your franchise with us and successfully boost your business?
Please send us your request and we will get back to you shortly!
DIDN'T FIND WHAT YOU WANT?
ASK THE EXPERTS