Top 10 Fitness Franchise Businesses For 2023
Update: 04.11.2021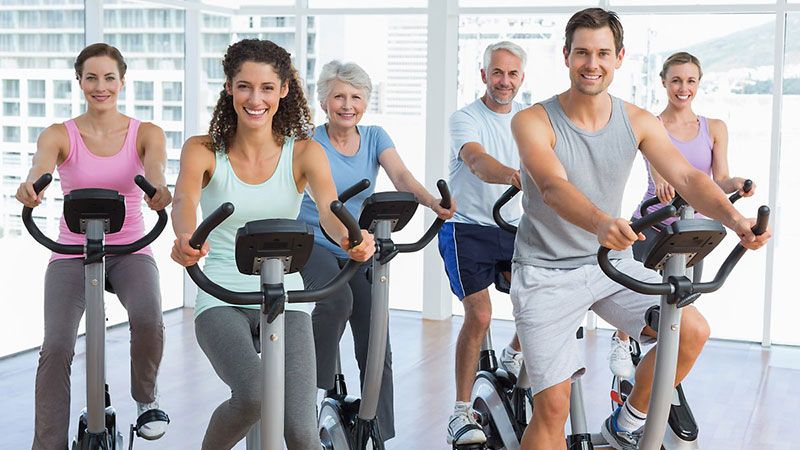 Fitness industry is one of the most fast-growing business segments in the world. It goes far beyond typical gyms with group trainings. Nowadays the business concerns a healthy life style, customized workouts, training apps, etc. The fitness market is highly competitive, thus in order to start a successful business, choose a franchise with either an unusual business idea or a famous reliable brand name. The list of top fitness franchise opportunities includes special programs for women, high-intensity interval trainings based on science, kickboxing-themed fitness programs and other ideas from famous and experienced fitness chains. Read more about the best fitness franchises here.
Here are the top 10 best fitness franchises to own
Burn Boot Camp
Founded in: 2012
Franchising since: 2015
Franchise units: 247
Initial investment: from $148,800
Royalty Fees: 6%
Fitness is about more than movement. It's about loving ourselves right now and being inspired by who we're becoming. At Burn Boot Camp, we do it together. Our mission is to ignite global health transformation by empowering women to maximize the quality of their lives. We seek to build confidence, happiness, and disciplines that transcend fitness into a community of mentally, emotionally, and physically strong women. Become your own boss and own a business built to help people transform their lives physically, mentally, emotionally, and spiritually. We're here to support you every step of the way.
---
Pure Barre
Founded in: 2001
Franchising since: 2009
Franchise units: 545
Initial investment: from $198,650
Royalty Fees: 7%
Not only is Pure Barre the largest barre brand, but it is also one of the largest franchised fitness brands with close to 550 locations open across North America. Enjoy a low-cost entry, a recurring revenue model, truly exceptional EBITDA margins and the confidence in our team that has more than decades of experience in fitness franchising. Our franchise model provides a completely scalable business, allowing you to determine your own success. Leverage development costs and national vendor relationships to launch your studio successfully.
---
Planet Fitness
Founded in: 1992
Franchising since: 2003
Franchise units: 1,779
Initial investment: from $1,084,600
Royalty Fees: 7%
Planet Fitness is a chain of fitness centers targeted at new or occasional exercisers. Labeling itself a "judgment-free zone", the gym has rules to discourage hardcore body builders from frequenting its establishments in order to make casual exercisers feel more comfortable and less intimidated by serious exercisers. Planet Fitness offers its franchisees two weeks of training at the company headquarters. The company offers ongoing assistance in the form of advertising, a phone line, safety procedures, meetings, newsletters, and a grand opening event.
---
Orangetheory Fitness
Founded in: 2010
Franchising since: 2010
Franchise units: 1,208
Initial investment: from $575,420
Royalty Fees: 8%
It's all about the energy! Orangetheory® Fitness is the first of its kind and only heart-rate-monitored, high-intensity interval training based on science. Orangetheory® is a proven system that includes ongoing training and marketing – with Franchisor advice on location, programming, operations, business plan and branding. Orangetheory® Fitness is an opportunity to be your own boss, with a network of support in an industry that changes peoples lives.
---
Anytime Fitness
Founded in: 2001
Franchising since: 2002
Franchise units: 4,510
Initial investment: from $76,720
Royalty Fees: $449-$699 per month
Anytime Fitness is the first franchise on all 7 continents, with over 4,700 territories sold and 4 million members worldwide. 60% of our existing franchisees own more than one club because they've experienced the success of our business model. We're turning passion into profits for our franchisees and building healthy communities for our members. After 17 years in business, we know how to help our franchisees achieve their goals. You set the bar for what success means. We'll help you get there. Join the most established and strongest performing fitness franchise worldwide.
---
Club Pilates
Founded in: 2007
Franchising since: 2012
Franchise units: 562
Initial investment: from $168,000
Royalty Fees: 7%
Club Pilates is breaking down the traditional barriers to Pilates by offering franchise opportunities to make the method accessible to more people, both financially and geographically. We passionately believe that Pilates is the finest strength-training workout available to anyone, at any age, and for any fitness level. Our well-established turn-key model provides you with a completely scalable business to drive your own success. You determine your level of involvement and we'll assist with recruitment and training to ensure you have a winning team.
---
GymGuyz
Founded in: 2008
Franchising since: 2013
Franchise units: 218
Initial investment: from $56,070
Royalty Fees: 6%
GYMGUYZ is #1 in home personal training. We are a franchise company whose main focus is individualized one-on-one fitness, group sessions, and corporate fitness. GYMGUYZ offers a turn-key model with no need for brick and mortar. Owners do not need to have a certification in fitness, however, basic knowledge is a plus. Our franchise support concierge provides support to the franchise owners throughout the whole process; everything from ordering the van, delivering the van, ordering equipment, apparel, marketing items, phone system to helping with the grand opening event.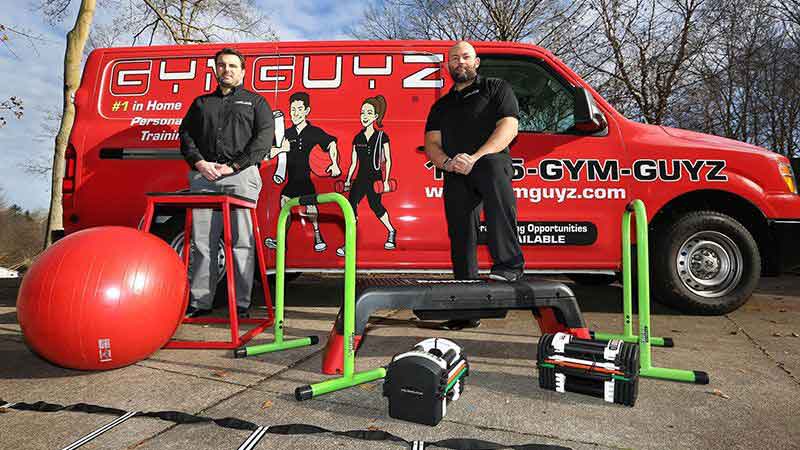 ---
9Round
Founded in: 2008
Franchising since: 2009
Franchise units: 790
Initial investment: from $99,675
Royalty Fees: 6%
At 9Round, we offer a kickboxing-themed fitness program that incorporates functional, interval, cardiovascular, and circuit training regimens. Own and operate your own 9Round club in a hands-on fashion. This model is perfect for you if you are a passionate entrepreneur who is ready to wake up and do what you love—making people stronger while working toward your business goals. Whether you're an owner-operator or a semi-absentee owner, our Franchise Business Coaches assist you as you get up and running and support you as your club matures.
---
Crunch Fitness
Founded in: 2010
Franchising since: 2010
Franchise units: 255
Initial investment: from $255,500
Royalty Fees: 5%
Crunch is one of the hottest fitness clubs, in one of the best industries there is. It's led by a world-class team of fitness professionals that have identified a sweet spot in the market that will give franchisees a competitive advantage. Besides the opportunity for a gym-mazing return on investment, owning a Crunch franchise means joining a community of like-minded entrepreneurs, working with a team and system that is tops in the industry, getting in on the gym floor of the fastest growing full-size fitness brand, and doing something with purpose: helping people build healthy lifestyles.
---
Snap Fitness
Founded in: 2003
Franchising since: 2004
Franchise units: 1,300
Initial investment: from $153,980
Royalty Fees: $569 per month
Snap Fitness franchise is the top choice for entrepreneurs to bring a high-quality workout experience to their communities. Our low startup costs make it easy for you to get started quickly and our flat monthly royalty fees allow you to keep the money you make. Additionally, Snap Fitness provides in-house financing to qualified applicants, helping you achieve your goal of starting your own business or growing your existing business. You're never alone with Snap Fitness. Owning your own business may seem like a daunting process, but we help you every step of the way.
---
View all fitness franchises
Want to advertise your franchise with us and successfully boost your business?
Please send us your request and we will get back to you shortly!
DIDN'T FIND WHAT YOU WANT?
ASK THE EXPERTS