Top 7 Sports Clothing Franchise Opportunities in USA for 2023
Update: 04.11.2021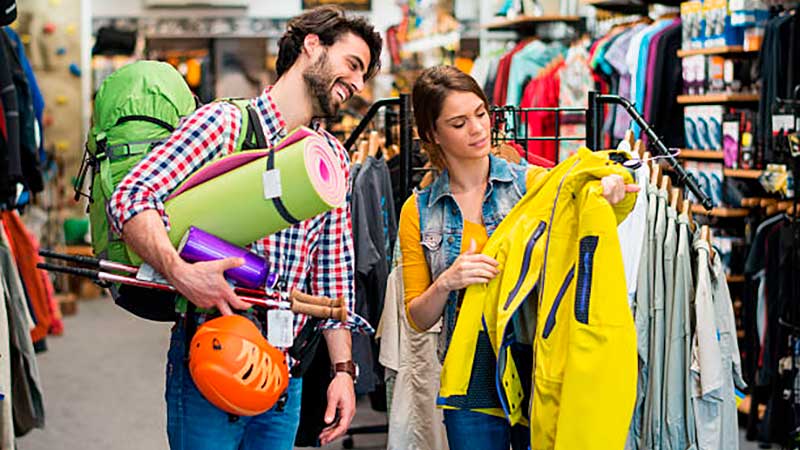 In their endeavor to live longer and feel good, Americans try to have a healthy lifestyle and do sport. Moreover, modern pace of life makes sports clothing a casual style of dressing. The tendency leads to the popularity of sport related businesses including sports clothing franchise ones. The concept means having a retail business where one can sell apparel, footwear, uniforms, equipment, nutritional supplements and other stuff. The best sports clothing franchise opportunities are provided by the brands which have experience within the industry, well-tuned advertising and promotion strategies as well as a recognizable, reputed brand name. Have a look at our selection of sports clothing franchise businesses for sale. The list includes only proven brands. The franchisors promise their franchisees proper education and training, constant support at opening and running the store, well-established business processes and other assistance.
Here is the best 7 Sports Clothing franchise businesses in USA
Fleet Feet
Founded in: 1976
Franchising since: 1978
Franchise units: 179
Initial investment: $187,000 - $413,000
Franchise Fee: $38,000
Royalty Fees: 4%
A Fleet Feet franchise is an opportunity to own a specialty retail business with a proven model and the benefit of an experienced team of small business experts. New franchisees are taken through a six-month developmental process encompassing training at the corporate headquarters in Carrboro, North Carolina, as well as in-store training at existing franchises. Training also includes networking and relationship building with national leadership team corporate personnel for ongoing support. New franchisees are also assigned a Corporate Franchise Development Specialist who will work with them from the initial agreement signing through opening day and all the way to the second store anniversary.
---
Endurance House
Founded in: 2007
Franchising since: 2011
Franchise units: 15
Initial investment: $411,850 - $647,750
Franchise Fee: $34,000
Royalty Fees: 3 - 3,5%
Endurance House is a franchised specialty retail concept founded in 2006 on the idea of providing Gold Standard Guest Service to walkers, runners, and triathletes of all abilities in a genuine and encouraging atmosphere. Endurance House and our triathlon retail franchise concept is poised to capitalize on this growth- both in traditional retail sales and with proprietary training, fitting and coaching programs. If you are searching for a business that allows you to own your passion, with a proven business model to give you every advantage, we believe Endurance House offers one of the best opportunities in franchising. Having developed a unique triathlon retail franchise operating system, our goal is to become America's #1 multi-sport retaile.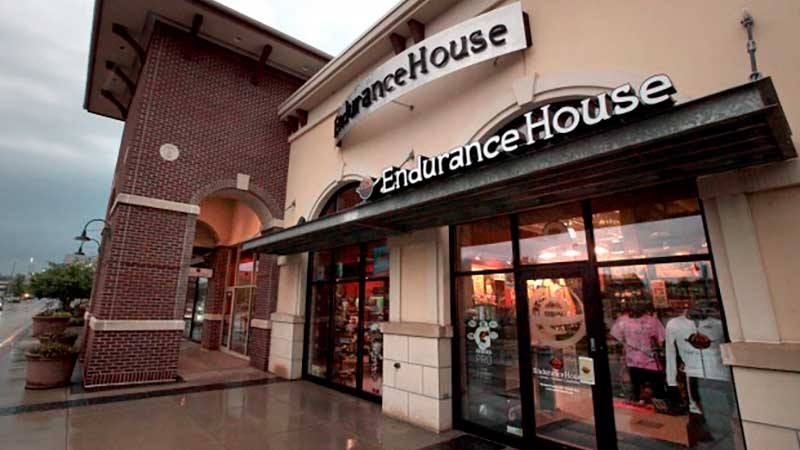 ---
Destination Athlete
Founded in: 2008
Franchising since: 2008
Franchise units: 173
Initial investment: $28,300 - $93,610
Franchise Fee: $20,000 - $50,000
Royalty Fees: 5 - 8%
Since our beginning in 2008, the purpose of Destination Athlete® has been Building Better Communities Through Athletes™. We exist to help athletes get to their personal destination by providing a one-stop resource with superior service for everything team: sports and field equipment, uniforms, spirit wear, varsity jackets, fundraising solutions and more. We have franchised our innovative business model so that other sports enthusiast like yourself can get involved on a local level and benefit for our success as a national brand. Begin a new and rewarding entrepreneurial career with an award-winning, home-based sports franchise!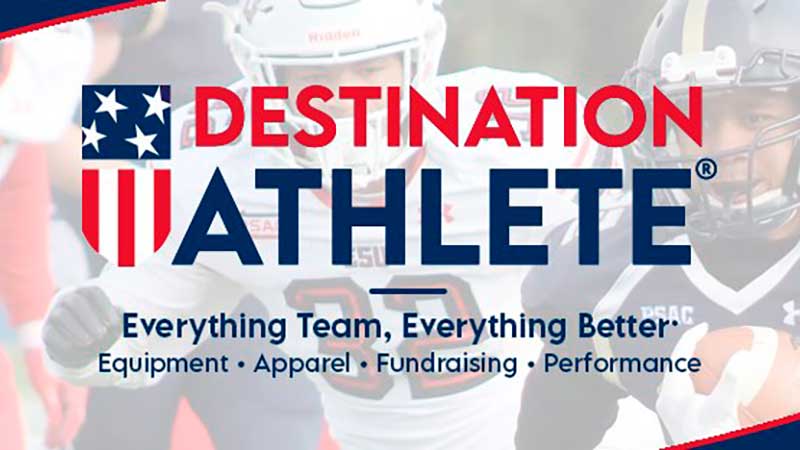 ---
Max Muscle Sports Nutrition
Founded in: 1991
Franchising since: 2001
Franchise units: 127
Initial investment: $114,600 - $281,300
Franchise Fee: $18,500 - $35,000
Royalty Fees: 6%
Max Muscle, established in 1991, is the premier franchise specializing in Sports Nutrition. Max Muscle offers a diverse but integrated product mix of innovative nutritional supplements, fashionable athletic apparel and magazine publishing that targets a broad consumer base with a true passion for fitness and health. This combination is unique within the industry and has allowed Max Muscle to establish itself as a market leader within the health and fitness industry. Founded by athletes committed to living a healthy lifestyle that exercise and nutrition provides, Max Muscle manufactures a high quality line of sports nutrition products and custom athletic apparel that has remained popular for over a decade.
---
Pro Image Sports
Founded in: 1985
Franchising since: 1986
Franchise units: 131
Initial investment: $155,500 - $536,700
Franchise Fee: $30,000
Royalty Fees: 4%
Pro Image Sports has been the leading sports franchise for over 30 years. Our stores have a strong following of customers looking for authentic, fashionable, licensed sports apparel & novelty items. Our local owners distinguish themselves from the competition by catering their product mix to match the demand of their markets. Pro Image Sports offers many marketing and sales strategies throughout the year for you to promote your business. Our team is on the forefront of inventive new ways to continually reach your target market. We also have talented sales executives that can help you train and motivate your sales associates.
---
Soccer Post
Founded in: 1978
Franchising since: 1991
Franchise units: 26
Initial investment: $200,000 - $300,000
Franchise Fee: $29,500
Royalty Fees: 5%
The Soccer Post is a soccer specialty retail business and the largest chain of soccer stores in the United States. The Soccer Post carries the largest selection of soccer cleats, soccer shoes and footwear, soccer uniforms, training and more! The Soccer Post Operating System is a "turn-key operation," from the store fixtures, unique displays and the right mix of merchandise to our extensive training program and ongoing support. The Soccer Post will offer you its plan for success that allows you comprehensive turnover of your merchandise through team, school, tournament, retail, and camp sales.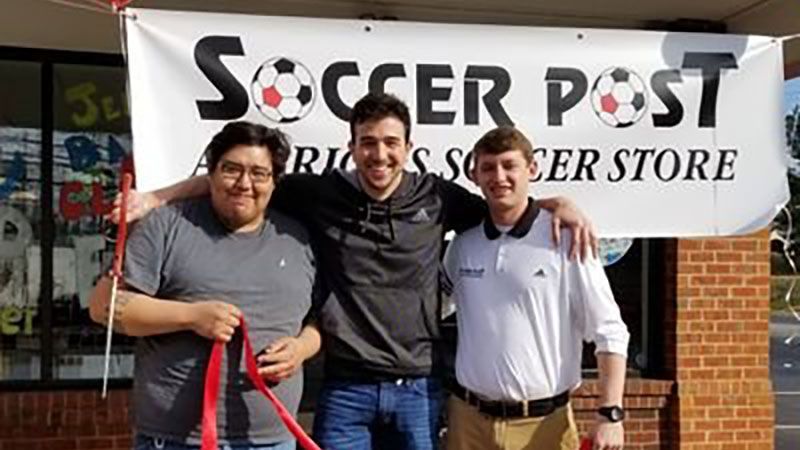 ---
The Yak Shak
Founded in: 2019
Franchising since: 2021
Franchise units: 1
Initial investment: $114,200 - $534,000
Franchise Fee: $20,000
Royalty Fees: 3%
The Yak Shak is a kayak pro shop headquartered in Pelham, Alabama that brings together outdoor enthusiasts and builds community around supporting and conserving our natural waterways. The Yak Shak carries fishing kayaks, tackle, apparel and offers kayak rentals year-round. The total investment necessary to begin operation of a single THE YAK SHAK franchise ranges from $114,200 to $534,000. This includes the Initial Franchise Fee of $20,000 that is paid to the franchisor. They also offer an area development agreement that allows you to open a minimum of two stores within a designated territory. You must pay a development fee of $61,000 to $68,500 for two franchise locations and an additional fee of $15,000 for each franchised location after two.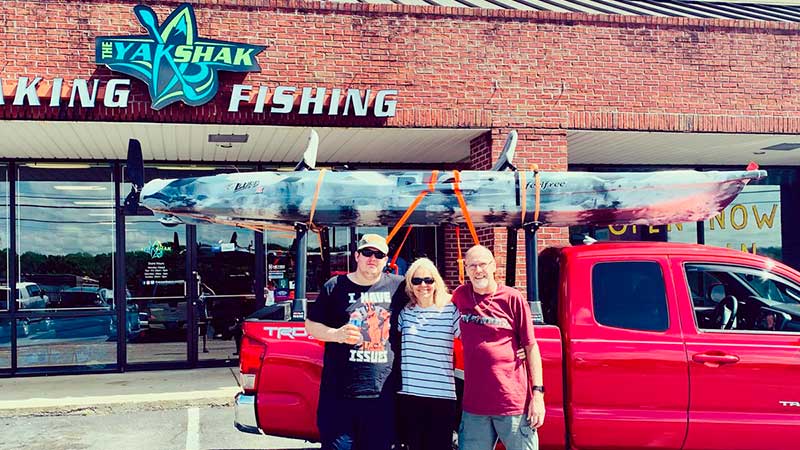 ---
Conclusion
To summarize, we can say any of the listed above sports clothing franchises is worth buying. But there is a lot to consider while choosing the best one for you. Pay attention to the reputation of the brand, what training and support are offered, check if the other franchisees are successful. But the main thing you need to do is to align your budget with investment requirements of the brand. In order to ease the challenge, we have made the comparison flowchart of the best sports clothing franchises in the USA for you. It shows the minimum estimated initial investment and initial franchise fee of each brand. By using it, you can figure out the difference in financial requirements for each franchise, and decide which one fits you the most.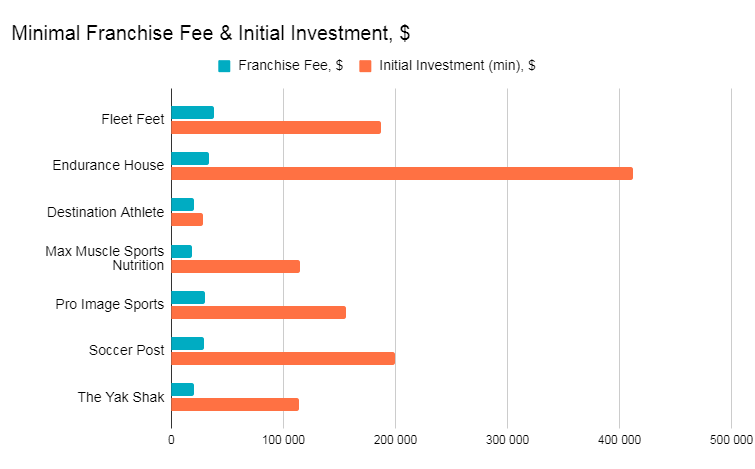 View all Sports Clothing franchises
Want to advertise your franchise with us and successfully boost your business?
Please send us your request and we will get back to you shortly!
DIDN'T FIND WHAT YOU WANT?
ASK THE EXPERTS