Choupette Franchise For Sale - Kids Clothing Shop
Choupette Franchise For Sale - Kids Clothing Shop
Choupette Franchise Offer - Cost & Fees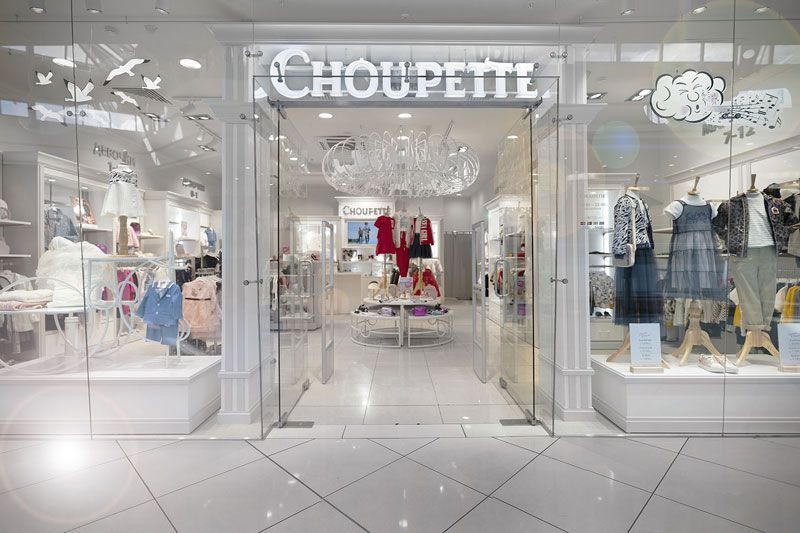 About company
The history of the Choupette brand began with the desire of the founders to create high-quality and beautiful clothes for their own children and children of their friends, which, with all its advantages, would remain affordable.
The brand announced itself in 2007, presenting a wide range of products for newborns and children from 1 year. Today Choupette is an international brand of kids fashion clothes from 0 to 12 years old in medium plus price segment. With over 100 stores worldwide including USA, UAE, India, Qatar, Kuwait and expanding!
Description of the franchise
Reputation confirmed. In 2019 TM Choupette won the Kids Fashion Awards in the «Best Fashion Brand» nomination. Later in 2020 TM Choupette entered TOP-20 of the most active franchises and won the Golden Bear Award in the «Exporter of the Year» nomination. In 2022 Choupette received the ISO 9001:2015 international quality certificate.
A correctly chosen business strategy plays an important role in brand's achievements. All production facilities are located in Russia. The company has been and remains focused on domestic production, which allows to maintain constant quality control, and promptly respond on the dynamic change in market demand.
Individual style.
Limited collections of clothes, baby nests and newborn sets, recognizable for their beauty and quality, are developed by Russian designers in cooperation with a London fashion agency, combining the trends of world adult fashion with the tenderness and romance of children's forms and lines.
Own production
8 unique collections, over 600 SKUs every season . Our own design bureau is working on the construction of unique patterns that allows them to create comfortable outfits. Natural fabrics of world textile factories are used for sewing. A group of technologists monitor compliance with quality standards.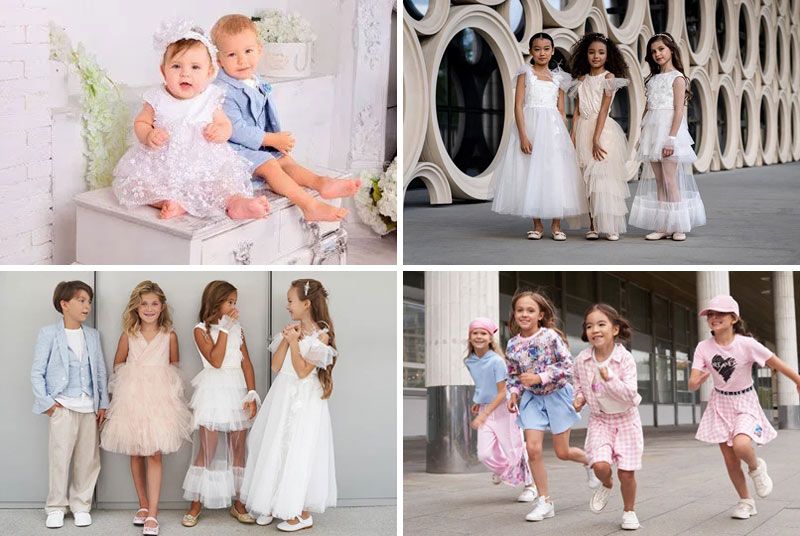 Financial stability
Placing own production facilities in Russia provides an adequate trade margin for products and minimal dependence from changes in exchange rates.
Assortment matrix store
Envelopes and discharge kits.
Fashion collections for children from 0 to 12 y.o.
Special occasion clothes for holidays and ceremonies from 0 to 12 y.o.
School uniform (up to 170 cm).
Outerwear and shoes.
Underwear, tights, socks.
Linen knitwear for every day.
Accessories.
Full assortment line of the store allows to provide consumer interest and demand throughout the year evenly.
How much does Choupette franchise cost?
Investment amount for store opening is $100,000.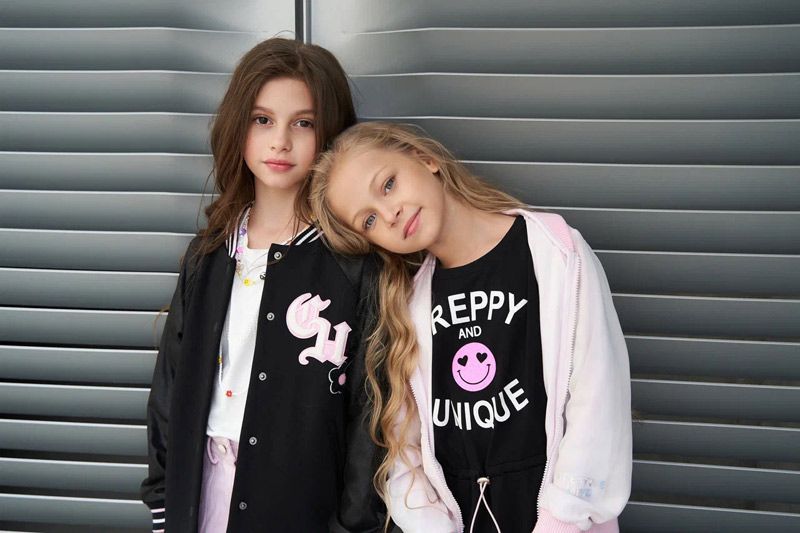 Initial investments: $100,000.
The investments for opening a new Kids Clothing Store "Choupette" are made up of the price of franchise, the costs of fixed and working capital, the costs of registering the ownership and operating costs for doing business during the first month. The largest share of expenses are spent for buying an initial batch of goods.
Payback period: from 12 to 24 months.
Lump sum: none.
Royalties: none.
Profitability rate: 13-20%.
Retail mark-up: 2,3-3,5.
Conversion: 20%.
Request Free Info

Requirements for buying the franchise
Willingness to develop business in the sphere of children's goods in a mid-price segment;
Availability of investments for opening a boutique under Choupette brand name;
Compliance with the brand concept in pricing, marketing and product policies;
Active life position!
Requirements for the room
The optimal size of the store is 55-60 m2;
Obligatory approval of the store location, repair according to the requirements of the project design;
Compliance with the requirements for a store layout, goods nomenclature and corporate style;
Initial purchase in accordance with the approved list of goods;
Mandatory purchase of new seasonal collections;
Only Choupette products are sold in a store with the possibility of adding goods of non-intersecting commodity groups.
Advantages
Manufacturing in Russia, strict control by a customer which requires high quality production, medium+ and premium pricing segments.
Only natural fabrics are used, all products are certified and appropriate sanitary and hygienic conclusions are available. The office and a warehouse program in Moscow allows you to regularly update the range of products.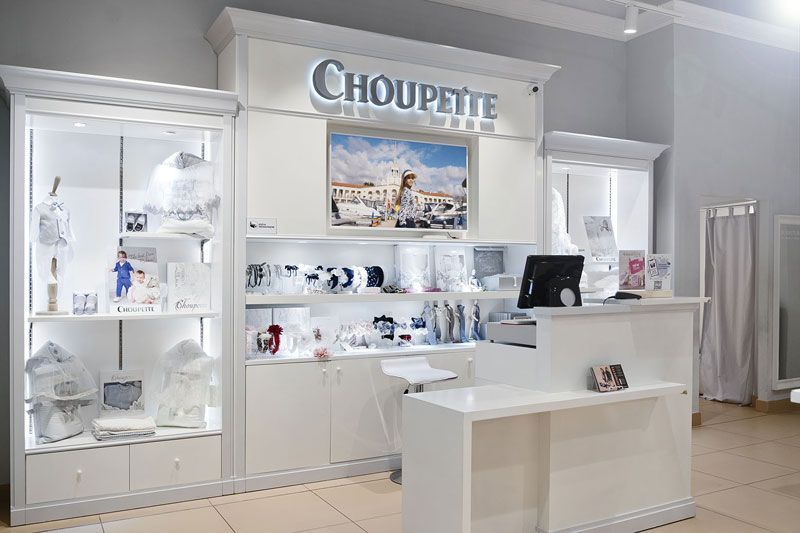 Starting investments from:

$100,000

Company type:

Store

Company founding year

2007

Year of franchise launch

2011

Franchisees

90+

Own stores

10

Units in USA:

1

Units in Kazakhstan:

3

Units in Armenia:

3

Units in Ukraine:

1

Units in Russia:

90+

Units in UAE:

3

Units in Kuwait:

1

Units in India:

1
You need more information?
Send a request to get free consultation from the official representative of the company
Anastasia Vasilkova
Complete your request
Information provided: Kids Fashion, LLC
Interested? ASK QUESTIONS ABOUT THE FRANCHISE
Feedback
Ask a question about the franchise