Peroni Franchise For Sale
Peroni Franchise For Sale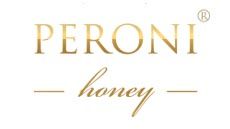 Peroni Franchise Offers - Cost & Fees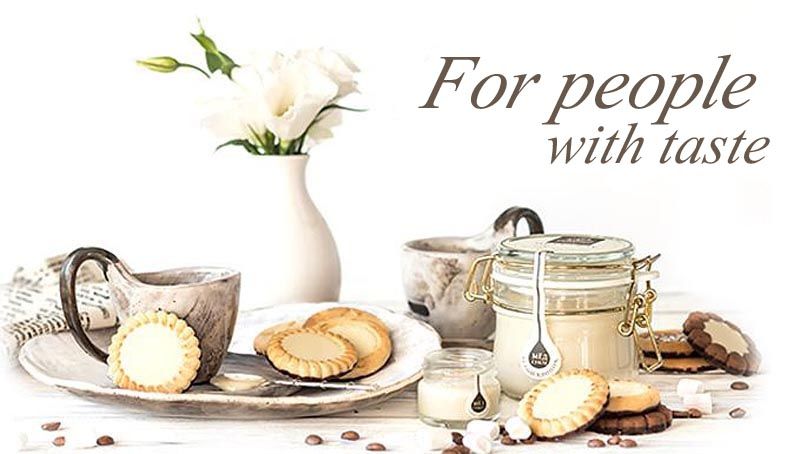 A franchise of PERONI stand is a way to get into the world of good taste, beauty, health, and pleasure! Peroni is a Russian company which produces products of the highest quality. Peroni stand is not only beautiful and attractive, it is also an opportunity to gain maximum profit from the unused space in your shop and a possibility to open or expand a distribution of new popular natural eco-products, healthy, and useful delicious gifts. Besides, it allows the attraction of new buyers to your shop and also increases the number of repeat purchases.
Request Free Info

Assortment
More than 100 sku. honey-souffle and not only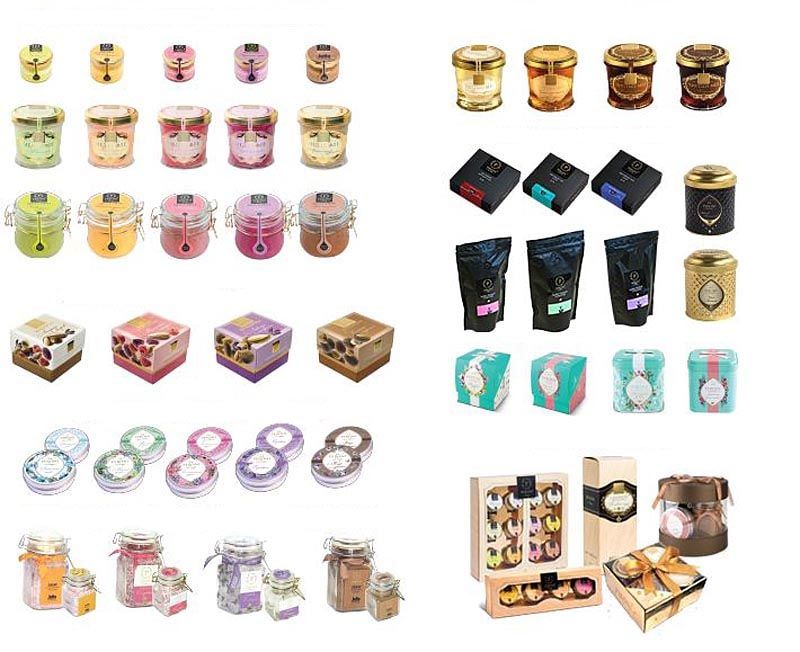 More than 100 food items, including honey souffle and others. All the products are Natural, Delicious, and Beautiful. All Peroni products are made from natural ingredients. They don't contain dyes, preservatives, flavoring agents, and other non-natural supplements. The products are certified and they comply with the global standards as they are exported. The products are approved by an independent quality control system – Biosafety and have received the "Healthy Nutrition" award.
Price for Peroni Franchise

All Peroni products are completely natural. Do not use dyes, preservatives, flavors and other non-natural supplements. The products are certified according to European and world standards, as it is exported, and also by an independent quality control system - Biological Safety. He is a laureate of the "Healthy Nutrition" award.

We consider any nourishing product to be both healthy and delicious! We carefully develop new flavors, cooperate with the best chefs, and discover unusual delicious combinations. Yuliya Vysotskaya together with her chefs has been working with Peroni and creating tantalizing flavors.

We know that appearance impacts first impression! That is why we pay much attention to packaging and we would like to make sure that our products are worth even the queen. We received two Grand Prix of international exhibitions for innovation in packaging. The products were presented to heads of states from Russia at EXPO 2015 exhibition and even to the Prince of Kent on the 100th anniversary of the Russo-British Chamber of Commerce.
Honey souffle
22 flavours, 6 types of packaging
The main product is honey souffle, and it was invented and introduced by Peroni in 2013. In addition to honey souffle, there are many other unusual products such as chocolate balls with honey, fruit sugar, brand tea, coffee, spices, a line of eco-beauty which includes honey soap, eco-candles, eco-diffusers, and a huge number of gift sets for every taste.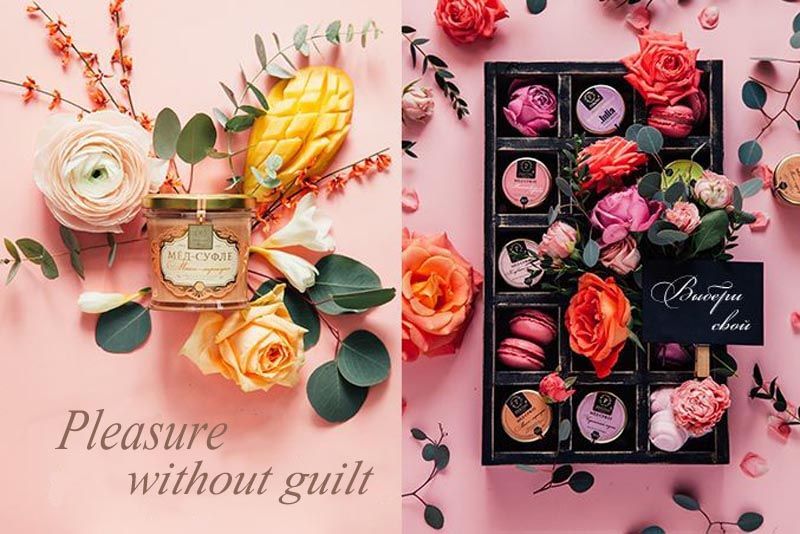 The main product is honey souffle.
Honey souffle is an everyday delicacy and a gift for any holiday. It consists of completely natural ingredients, such as berries, fruit, nuts, and even flowers, mixed with honey by using a special technology. Delicate taste, unique consistency, and amazing packaging are impressive from the first spoon to the last drop.


Technology
Due to the special technology of careful cold-kneading, all the useful properties of the honey are preserved and are even multiplied by the addition of berries, fruit, and nuts.

Approved quality
The 11th Product of the Year, 2 Grand Prix awards
Being a new company on the market, we need to justify the trust of our clients and confirm the quality to our partners. We are especially proud of getting the Grand Prix for product and packaging.
About the company
Background and mission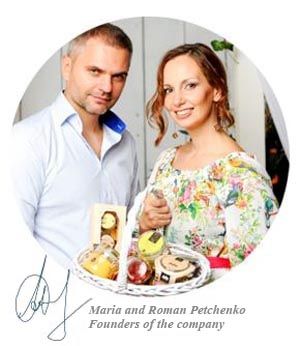 Peroni is a Russian company established by Mariya and Roman Petchenko. Our mission is to promote Russia worldwide and make the country well known not only for nesting dolls and felt boots, but also for natural high-quality tasty products like honey! For the last 5 years, we have changed the stereotypes about honey. Honey has become a delicacy. The amount of honey has increased on supermarket shelves, and the need is growing every year. We have shown that Russian products are not only known for high quality, they are also refined to meet the needs of both the Russian and the international market. This is just the beginning. We believe that such a useful and tasty product as honey-souffle should be consumed in every home!
Business model of the franchise
Stands of honey-soufflé «Peroni» and not only
Calculation of a purchase
Average check
$12
Markup
75 - 100%
Primary purchase
от 200 items - $970
Assortment
20 - 28 kinds
First delivery


(Further delivery to trade centers is free of charge)

Free
Stand, POS equipment, bags, and starter pack
$ 280
TOTAL for starting work:
от

$1,240
| Payback calculation | Min | Mid | Max |
| --- | --- | --- | --- |
| Sales per day | 3 | 15 | 40 |
| Revenue per day | 36 | 180 | 490 |
| Revenue per month | 1,090 | 5,420 | 14,440 |
| Net profit per month | 490 | 2,410 | 6,420 |
| Payback period | 2,5 months | 0,5 months | 0,3 months |
The growth of sales depends on many factors, including your involvement in the process and knowledge of the product. Seasonality also affects sales. In the winter-spring period, the demand for a product increases by 3-10 times its usual demand. Further, marketing activities are also critical during this period. We will, however, help you to do them with pleasure!
Request Free Info

Requirements for a franchisee:
An experienced business person who has a shop or provides services with a good customer flow, shop assistant, and administrator. Willing to attract new customers, increase the loyalty of customers, offer the novelty to buyers and grow the profit.
A novice in business, the one who starts a new business, willing to increase the income, with a desire to learn selling and presentation skills and acquire an experience with working with food products
Any person willing to get passive income. A person whose acquaintances, friends or relatives have a shop where the stand can be placed.
Requirements for the premises
High passability of the target audience
Availability of a free trade area (0.25 sq. m.) or shelves for accommodating the products
Shop assistant, administrator * Average temperature of product storage - room temperature (+ 18℃)
Possible places for stands
Grocery store, supermarket
Gift store
Hotel, restaurant, cafe (HoReCa)
Eco-goods for improving health, eco-cosmetics
Flower Shop / Bookstore
Wine shop / Shop of elite alcohol
Souvenir shop (at museums, near the sightseeing)
Tea, coffee, sweets shop
Beauty salon
Airport / Railway station and others
Advantages of «Peroni» stand franchise
Franchise of the «Peroni» rack

A very quick start without investments:
You invest only in the product, 1 month payback period, no royalties and extra payments. The invested money keep working for you and you collect the profit.

Unique trendy product
The products include several trendy features
Natural healthy products
Beautiful, tasty, and useful gifts
Russian products, made of Russian raw materials
Local production
Dessert, delicacy, and sweets are always in demand

A stand is a reliable and effective selling tool
The brand stand is not just a furniture for products, rather it is a brand zone with a special atmosphere, premium naturalness, and environmental friendliness
People buy at our stand 30 - 40% more compared to the ordinary counters
When the equipment is ready to be installed, the installation takes 30 minutes

Full marketing support at all stages:
Stage 1. Start.
Training: We train your staff(s) to work with our product. We have a video and library on working with the product.
Tastings: The best start is to try an unfamiliar product and fall in love with it! We provide you with everything necessary for conducting tastings and also tell you how to do it as efficiently as possible.
Photo, video-bank: We have a huge database of photos and videos, so that you can promote your channels in social networks. They will attract new customers and make your social networks even more attractive and tantalizing!
Polygraphy Мы предоставляем буклеты, каталоги и промо продукцию - сумочки, пакетики, подарочную упаковку для успешных продаж и комфорта покупателей.
Placement on our online resources: We show the location of your stand in our social networks, as well as on our site in the "Where to buy" section. Also, we will be pleased to film an interview about you and post it on our resources.
Stage 2. Growth.
Discounts and promotions: Every two months, we have various price discounts, these are seasonal discounts, a honey festival, Honey Savior, promotions for New Year holidays, spring holidays, Women`s Day, Easter, and Shrovetide.
Special offer: In addition to discounts, we also offer unusual promotions - gift for purchase, certificates as a gift, competitions in social networks or in a retail outlet.
Seasonal assortment: For all major holidays, we prepare a thematic assortment of gift sets.
Annual collection update
As an all fashion house, we annually update our range, limited collections, add new products, and add new tastes before each season.
POS-materials.
For each season, we prepare various POS-materials, thematic toppers, booklets, product catalogs, shelf allocators, posters, rollups, and soon the video panels will be available for our the stands, videos for which will be constantly updated.
Request Free Info


At the moment we can not connect you to the representative of this franchise.

Find other similar franchises in our catalog!
You need more information?
Send a request to get free consultation from the official representative of the company
Maria Petchenko
Director in the direction of the franchise
Complete your request
The information is provided from public sources on the Internet
Updated: 09.08.2021
Ask a question about the franchise