150bar Franchise For Sale – Self-Service Car Wash
150bar Franchise For Sale – Self-Service Car Wash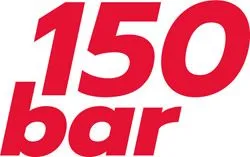 150bar Franchise Opportunities
We propose to become a partner in the opening of self-service car washes that operate autonomously without employees 24 hours, 7 days a week. The working format of our car washes brings almost passive income to their owners. We accompany our Partners from the application for opening a car wash in our network, to bringing the business to the planned financial indicators.
After reaching the required level, we continue, together with our Partners, to comprehensively develop the business, i.e. to attract customers to car washes and improve service. In each individual case, we confirm that the car washes of our Partners bring more than 100% per annum of the invested funds.
We have developed an efficient format for self-service car washes, namely: enclosed heated premises with automatic gates and voice prompts. This is the reason why 150bar car washes are in great demand.
Our company is an equipment manufacturer. We perform its installation and maintenance. This allows us to respond flexibly and promptly to our Partners' requests, as well as to meet the most discerning demand of car wash Clients
The investment amount for the opening of 1 post self-service car wash is 7350$.
You get not only a solution for the car wash process, but also a service package with a set of options that are an integral part of car service. The post price decreases simultaneously with the number of posts equipped at a time.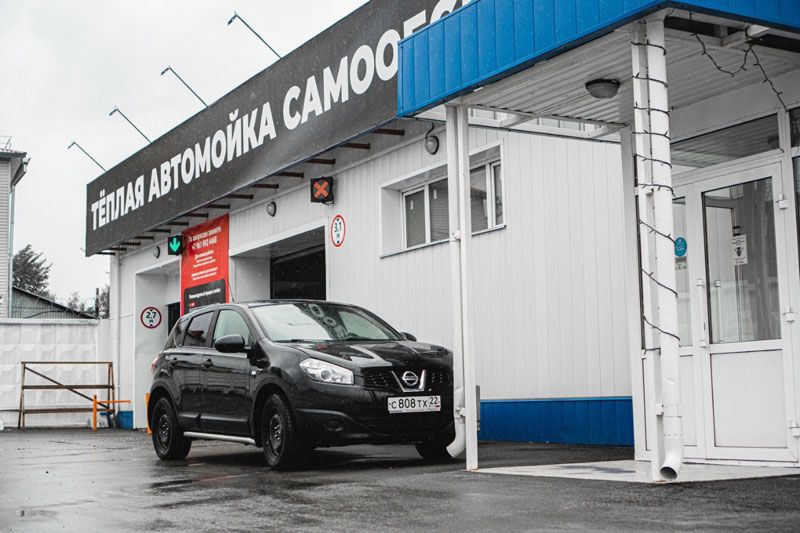 The "150bar" car wash owners manage their business remotely using their personal account. The owner gains access to complete analytics on the chemicals and water consumption, car traffic and the duration of the vehicle's stay in the box, the average bill amount and total revenue in the bill acceptor as well as on the current account.
Our mobile application allows you to receive payments from bank cards through ApplePay and SamsungPay, establish a loyalty system with drivers through the accrual of bonuses and inform Clients about new products and promotions.
Our software ensures the connection to taxi fleets, including Yandex, Gett, Uber, Maxim ... taxi drivers and other corporate transport.
Our technological solution guarantees the increase of the regular customer base within the 150bar global network, thereby ensuring attraction not to each separate car wash, but the brand as a whole. That is, we centrally provide Clients with all car washes opened by our franchisees, which means that we are constantly increasing your income
At your request, we are ready to provide statistics on the car wash profitability, proved by our existing network.
We are always open to dialogue and ready to demonstrate in real time the operation of our car washes at your convenience.
When you contact our company, you will receive all the necessary information from our experienced employees, i.e. assistance in searching premises, concluding a lease agreement, arranging a car wash, preparing for the opening, as well as organizing and conducting an advertising campaign.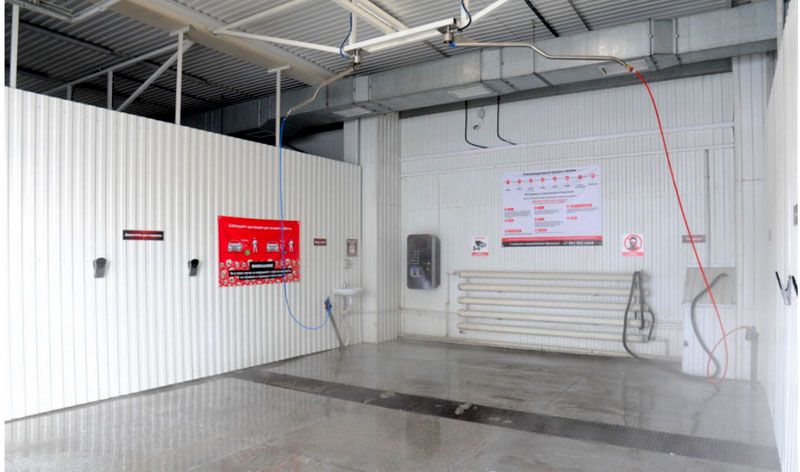 Car wash format
HEATED autonomous full-cycle self-service car wash.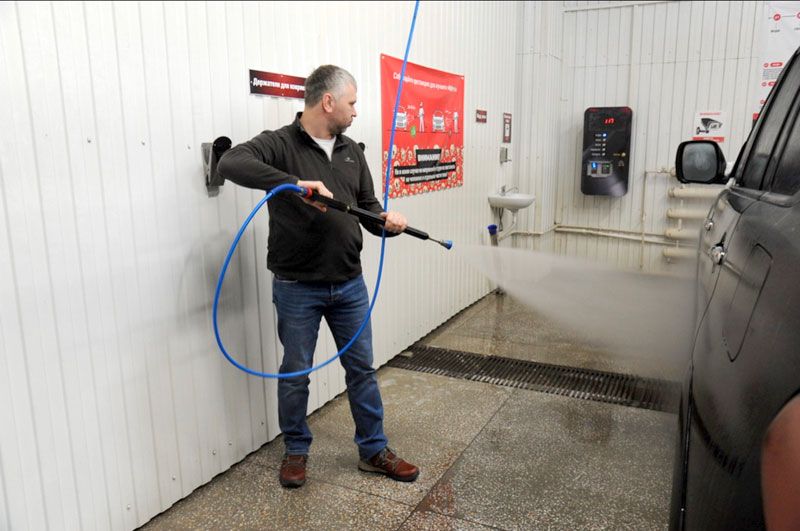 How much does the 150bar franchise cost?
150bar has no franchise fee with a total initial investment from $7,350.
Initial investments: $7,350
amount for self-service car wash,
electronic control system and voice support for the client,
personal on-line account of the car wash owner,
marketing plan,
brand,
a post financial plan,
joint selection of premises,
lease agreement,
the head office information support and a closed forum for 150bar car wash owners.
Payback period: 8 months
Average turnover per month: $2,300 per 1 post
Royalties: 5.5% including acquiring
Franchise fees: none
Other current payments: none
Request Free Info

150bar business model franchise
The franchisee earns on the provision of a comprehensive self-wash service by the Clients of their own cars. The service is a full service cycle, including water supply at a 150 bar ideal pressure, thick foam application, wax, vacuum cleaner and blowing. All this is presented in the technological solution that completely excludes the participation of a washer or any other personnel (and, accordingly, labor costs and time expenditures for searching, selecting and monitoring personnel are completely excluded).
Fixed costs include rent payments, online service, the Internet and video surveillance payment, security tax and a Unified Tax on Imputed Income, depreciation of equipment and maintenance of parking with a premise.
Variable costs include the cost of electricity, water, water disposal, heating, and the consumption of chemicals used in the washing process directly.
With an average bill amount of 1,3$ , your Clients manage to take full advantage of the full package, while saving their own time and budget.
As an example: a 1 post throughput is (130 cars * 1,3$ (the amount of the average bill) * 30 calendar days a month) - 50% (we subtract the costs (we count them to the maximum)) = 2 479$ will be the franchisee net profit.
Requirements for 150bar franchise buyers
the possibility to independently finance the equipment purchase in an amount corresponding to the desired number of posts;
the possibility to independently prepare the premise for further equipment installation (installation of gates with a vertical drive (in case, there are none), minor cosmetic repairs (if necessary), Internet connection, video surveillance, making a contract with security;
compliance with the standards of 150bar automated washing processes;
desire to develop in the self-service car wash field, improving customer service and making constructive proposals to improve equipment operation.
Premise requirements
the ideal premise option is a heated box or a previously used "manual" type car wash space.
Technical requirements for a 2 post self-service car wash premise:
dimensions: length - 10 m (including a utility premise), width - 10 m, height - not less than 3.0 m. The presence of a utility premise for placing equipment or space for such a premise is mandatory;
optimal dimensions of automatic gates: width - 2.5 m, height - 2.5 - 3 m;
a 100 m radius industrial (sanitary protection) zone;
mains voltage: 380 V;
peak consumption of 7 kW for 1 post, 2 posts fit into 15 kW;
water supply availability;
heating: central, electric boiler, oil, diesel, gas boilers - any option;
floor: minimum difference in height is 2 cm;
capacitive storage: 15 m³ (or sewerage);
available parking space for customers to wait in line;
the presence of 1 door for an emergency exit, accessible from each box;
lighting: LED waterproof daylight lamps;
strip of "warm floor" at automatic gates ;
video surveillance system.
The 150 bar franchise advantages
no lump-sum payment - you invest in equipment;
own manufacturing equipment;
full work process automation, allowing the car wash to function autonomously;
own software;
a unique CRM system with a Personal Account and an organized Mobile Application for Clients;
centralized integration of taxi fleets and corporate transport "to the brand", which allows you to organize additional attraction of Clients to all car washes opened by our Partners;
accompanying the Partner from the moment of making a decision to open a car wash under our franchise and at all stages of business development;
24/7technical support.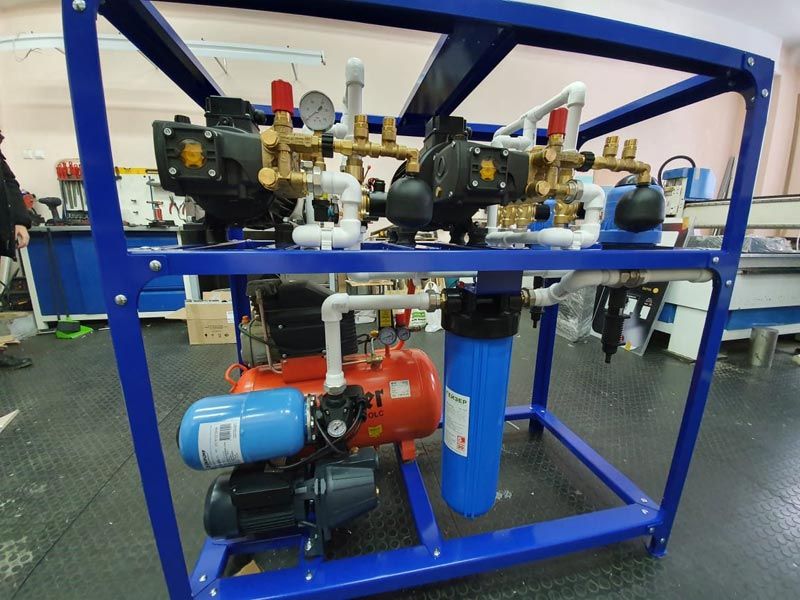 At the moment we can not connect you to the representative of this franchise.

Find other similar franchises in our catalog!
You need more information?
Send a request to get free consultation from the official representative of the company
Tatiana Dolmatova
Complete your request
The information is provided from public sources on the Internet
Ask a question about the franchise