Barabas Franchise for Sale - Barbershop
Barabas Franchise for Sale - Barbershop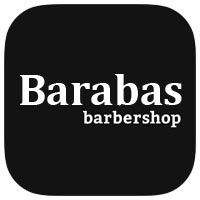 Barabas Franchise Opportunities
Barabas is a network of barbershops, a school for the training, and its line of cosmetic products.
Now we have opened 5 of our own barbershop Barabas, which are very successful.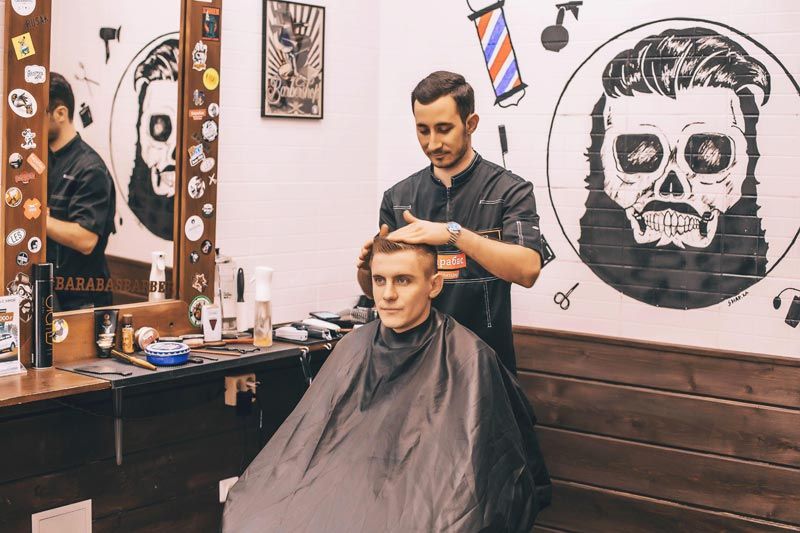 Our barbershops have: men's haircuts and shaving with a dangerous razor, equality for all visitors, men's conversations in a confidential setting, high-quality music, and strict design of the space.
Here you can read the latest issues of GQ and Men's Health, drink coffee, and have a good time in a unique atmosphere
Franchise Barbershop Barabas is a profitable men's business with a high level of quality services and professional management.
By purchasing a franchise you get a time-tested brand, discounts on products, own suppliers, automation of business processes, full marketing support.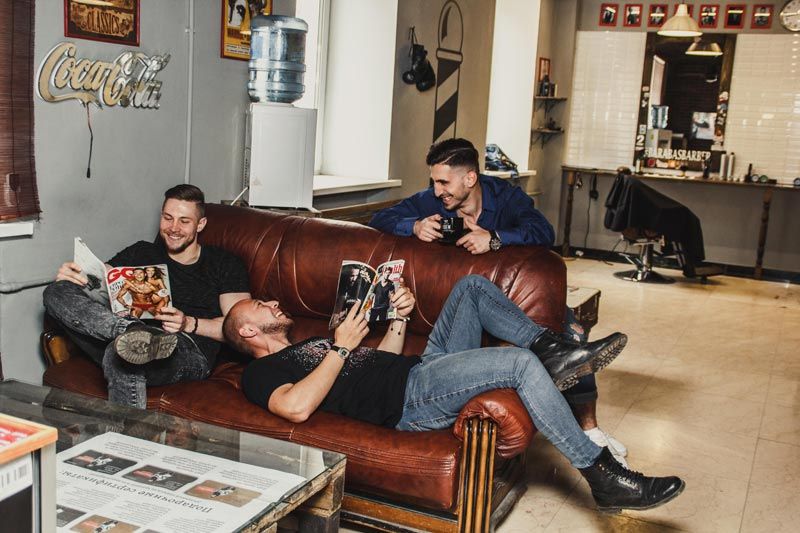 Barabas barbershop franchise offer
Barbershop is a profitable business in a promising segment of the men's services market. Open a profitable barbershop on a turn-key basis with the support of the professional team of the Barabas network. We will accompany you from the launch to a stable profit.
Partner support
The brand
The right to use the brand and registered trademark of Barabas.
Brand style
Guide to the use of the corporate identity of Barabas Barbershop.
Location
Recommendations on finding a room and counting traffic;
Assessment of the selected location by specialists of Barbershop Barabas;
Assistance in negotiating with the landlord.
Construction
Recommendations for the repair works depending on the premises of the franchisee;
Assistance in finding a contractor construction organization;
Repair control by the project manager.
Equipment and furniture
List of recommended suppliers of equipment and furniture;
On a turn-key basis equipment manufacturing;
Recommendations for choosing furniture.
Training
Education in the Barabas school of barbers;
Internship in the current barbershop;
The arrival of barbers from the Barabas school to train barbers in the city of franchisees.
Business automation
Connection to CRM-system;
Connection to the mobile application and the loyalty program.
Cosmetics
Own line of cosmetics. Special conditions and discounts on cosmetic products.
Marketing and advertising
Connection to a federal site;
Layouts of promotional materials;
Connection and design of social networks in Barabas style;
Setting up an advertising campaign J. Direct, Google Ads;
Instagram targeted advertising settings;
Connection to federal shares.
Throughout the cooperation, we will provide you with comprehensive support.
How much does the Barabas franchise cost?
Barabas has a franchise fee ranges $10,000, with a total initial investment $30,000.
Initial investments: $30,000
Starting investments: from:
Rent;
Construction;
Design;
Equipment;
Furniture;
Cosmetics;
Tools and professional equipment;
Expendable materials;
Office equipment;
Advertising budget.
Payback period: from 12 months
Royalties: 5%
Franchise fees: $10,000
Other current payments: none
Request Free Info

Business model of Barabas franchise
The average customer check is (services / products).
Barbershop turnover from per month.
Turnover from services 85%.
Turnover from the sale of cosmetics 15%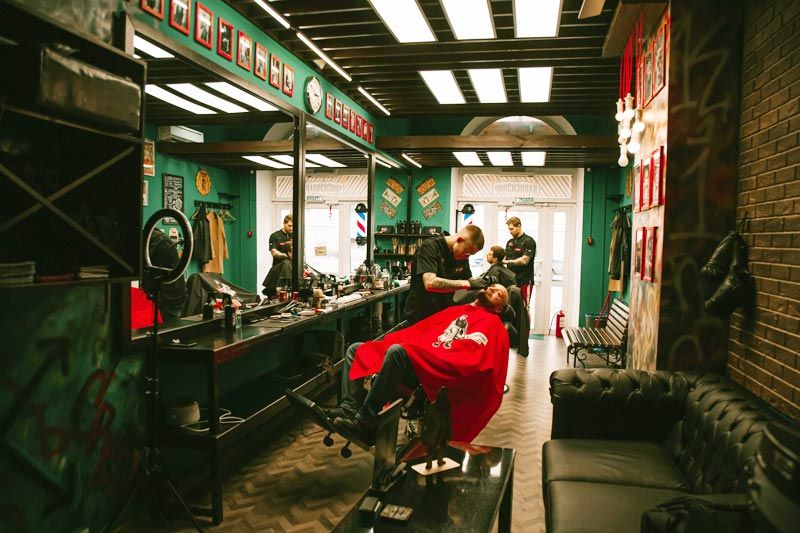 Requirements for barabas franchise buyers
Availability of necessary investments;
Initiative, activity, responsibility;
The desire to open a barbershop with a team of Barabas barbershops.
Room requirements for barbershop barabas
Area: 40 - 60 m², optimal area: 50 m²;
Street retail or shopping center, shopping center suitable residential and non-residential premises;
Separate entrance (if not shopping center), round-the-clock access;
Ability to place signs;
The presence of water and a plumbing unit;
Power supply with the calculation of 4 kW per 1 workplace;
Ceiling height not less than 2.5 m;
Corporate color indoors - green (cloth).
Advantages of Barabas franchise
Choosing us, you get:
1. Brand
Barbershop under the brand name with the registered trademark Barabas.
2. Corporate identity
Functional and ergonomic design, a real masculine atmosphere. Our franchisee receives a guide for using corporate identity.
3. Barber School
Training and internships from teachers with vast experience in professional products and tools.
4. CRM system
Business automation, connecting franchisees to the CRM system.
5. Mobile application
Connect franchisees to their own mobile network application with a loyalty program for barbershop Barabas.
6. Cosmetic products
Own line of professional men's cosmetics, a wide range at special prices for franchisees.
7. A team of professionals
An experienced staff that has opened more than 5 barbershops. We will help to open a barbershop or we can open it on a turn-key basis for you.
8. Marketing and advertising support
We will give ready-made layouts of advertising materials, settings for advertising campaigns, content for social networks for the first time.
We will post information about the franchisee on the federal website of the company and make an announcement about the opening on social networks and Instagram.
9. Training and consultation
Training a business owner to manage a barbershop, a business guide that reveals all the basic issues.
10. Support
Support for the project manager on any issues related to the functioning of the barbershop. We have no limit on the number of consultations online format.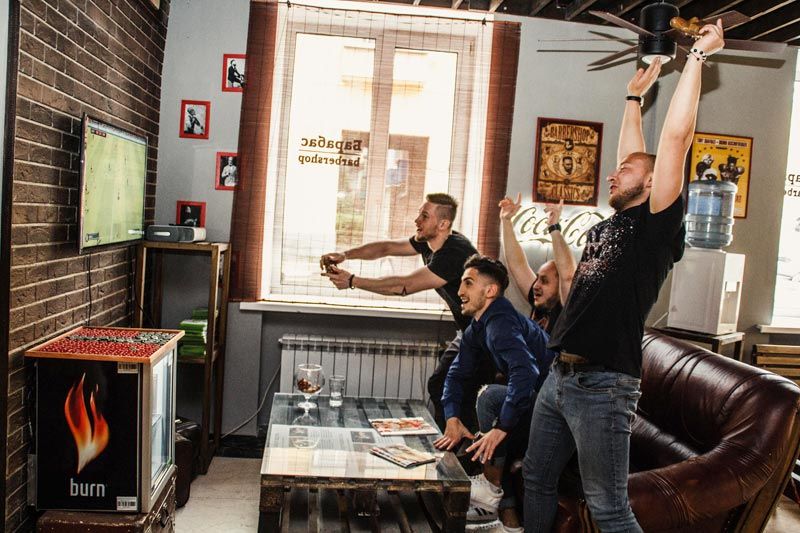 At the moment we can not connect you to the representative of this franchise.

Find other similar franchises in our catalog!
You need more information?
Send a request to get free consultation from the official representative of the company
Alekseenko Oleg
Complete your request
The information is provided from public sources on the Internet
Ask a question about the franchise