Barash Franchise For Sale – Shawarma and Grilled Meat
Barash Franchise For Sale – Shawarma and Grilled Meat

Barash Franchise Opportunities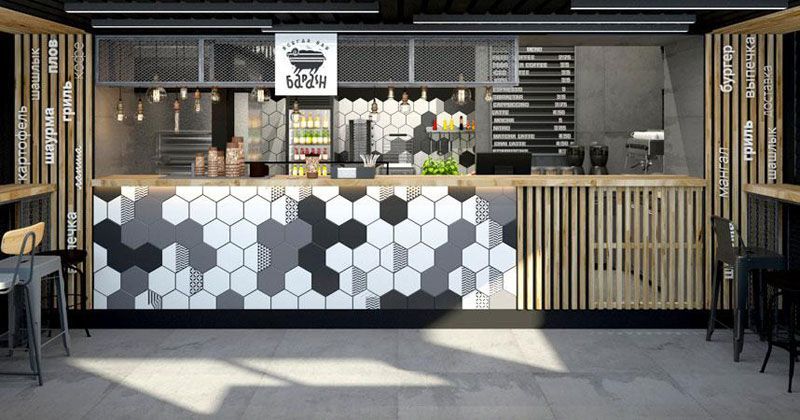 Barash has been open in Magadan since 2018 and managed to win the hearts of all residents of the city. The whole history of the place began more than 5 years ago. Due to the lack of experience, I wanted to do "everything at once" - shawarma and pilaf and lagman. We invested 2 million rubles in the purchase of the necessary equipment, which was squeezed into 40 sq. M. The project brought 9 700 $ a month in revenue - this was "wild zero". Then came time for a change!
Why Barash? Have you tried lamb shawarma? And with beef? Maybe even with a crab? Want to try it? We recommend you not only to try our shawarma, but also learn how to cook and sell it!
Over the time, we reduced the menu by three times and focused on cooking shawarma and grilled meat. Broke the tandoor and eliminated all unnecessary things. And now Barash is not just a shawarma, it is a very tasty shawarma. Sold in 2020: barbecue - 3 765 servings shawarma - 41,500 pieces. And this is far from the limit. Starting with three people in the hall: an admin-cashier, a shawarma collector and a brazier - we have grown to two administrators in the hall, a cutter-harvester for a shawarma collector, an order collector, who is also a chef in the kitchen, an operational director, and also a brazier has a responsible software marinating meat.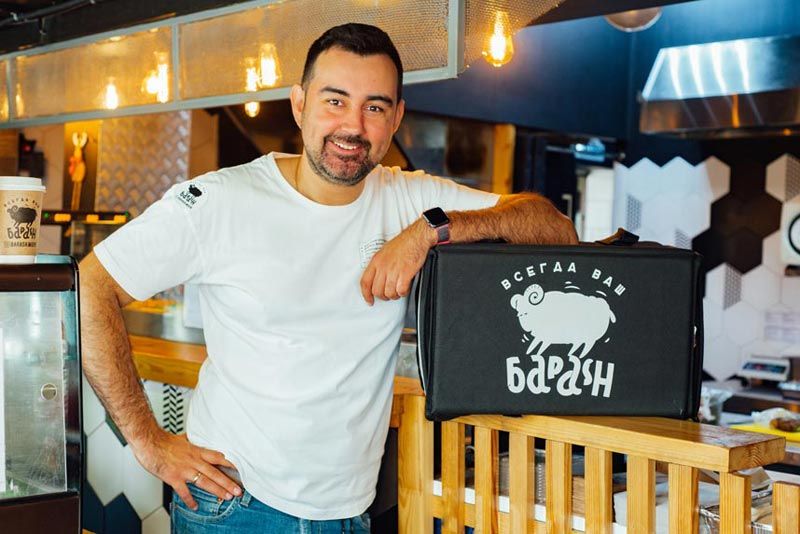 This number of people is necessary in order to cope with the volume of work, which starts at 08:00 and ends at 22:00 every day without lunch and days off. From the first month of operation, the sales point showed a turnover of 1,595,000 rubles and sales of shawarma in the amount of 2,531 pieces. We make 4 types of shawarma: with beef, lamb, pork and chicken.
All meat - with the obligatory certification of a specialized organization, that monitors the quality of meat throughout the entire cycle. The meat filling is prepared exclusively in a josper over the fire.
And vegetables are regularly purchased and always served fresh. Thus, shawarma in Barash is really unique, with barbecue meat. If you add to this excellent aromatic coffee and a cozy interior, you get a real restaurant. Our delivery is especially popular. We promptly accept orders, form, deliver and accept positive feedback. We also regularly run promotions and add new items to the menu. There are legends about our shawarma with crab!
How much does the Barash franchise cost?
Barash has a franchise fee ranges from $25,000, with a total initial investment from $30,000.
Initial investments: $30,000
Franchise fee
Premises rental for the first month
Construction work and materials
Plumbing Ventilation system
Boiler
Video system
Bar counter
Furniture
Equipment for work
Small household appliances
Different equipment, instruments, tools
Dishes
Coal
Signboard
Installing the software
Advertising
Staff uniform
Household expenses
Packaging
Initial purchase of products
Payback period: from 6 months
Average turnover per month: $40,000
Royalties: 4.5% of revenue
Franchise fees: $25,000
Together we will estimate the location for the food point and negotiate with the landlord.
We will create a plan for the arrangement of equipment and make a visualization of the project.
Set up Google AdWords, Yandex.Direx, Instagram and Facebook ads.
We will transfer all fully developed menus and technological maps.
We will form your individual assortment matrix, depending on your region.
We will provide contacts of suppliers and help you find alternatives in your region.
We will teach you how to control the quality of meat, vegetables and products.
We will come to your point with our start-up team to help you organize your business.
We will provide instructions for organizing the work of the food point.
We will train all key employees on the basis of our food point.
We will teach you how to correctly calculate the required amount of products, coal and other consumables for the purchase.
We will provide a complete package of documents for the use of the corporate identity (brand book) and the Barash logo.
We will find partner points for subsequent collaboration with them.
Daily support throughout the entire cooperation.
Other current payments: none
Request Free Info

Barash Franchise Business Model
Average attendance - 5,170 people per month
Average check – 7,7 $
Revenue – 40 000 $ per month
Barash franchise buyers requirements
Have investments available to start a business;
Be prepared for a large flow of people to your point;
Business experience will be a plus.
Requirements for the premises
Area from 50 m²;
Availability or possibility of creating a ventilation;
Possibility of installing a bathroom;
Separate entrance to the premises;
Availability of parking spaces.
Benefits of the Barash franchise
Projects of our team in food. Barash is the fifth successful project! Behind our team are such places as: Cafe Woki-toki, Bar Alaska, Burger Meat Grinder, Bar Kazbegi.
Product preparation technology. We have developed a unique technology for cooking food on fire! All developments, technological maps and menus are transferred to the franchisee. You don't have to waste time and money developing something new, we did everything for you! We also provide our partners with seasonal menu updates.
Fast start. Together with you, we will select the best option for the premises, calculate the traffic, identify all competitors and draw up an inside premises plan. We develop visualization individually for each franchisee and also provide a list of all the necessary equipment.
Thanks to this, we can open your food point in a month.
Business without seasonality. During the operation of the enterprise, we did not reveal a drop in demand for the product. Due to the organization of delivery, the revenue was stable even during the pandemic. Our shawarma is popular both in winter and summer!
Payback for 6 months of work. We know how to create a successful project and attract guests from the first day of the food point.
Flexible format. We made high profits during the pandemic and are able to work in any mode.
High popularity of the brand. No problem with that! We publish stories on our Instagram account every day, and also regularly publish posts, participate in interviews, collaborate with bloggers and run contests. 7 400 people follow our updates every day and leave positive feedback.
Low entry threshold. The interior is made of available materials at hand, and the equipment is democratic, Russian-made. We have optimized the advertising budget and will provide the first month with advertising at our own expense.
Simple format and consistent quality. Due to simple recipes and our trademark secrets, the business is easily scalable.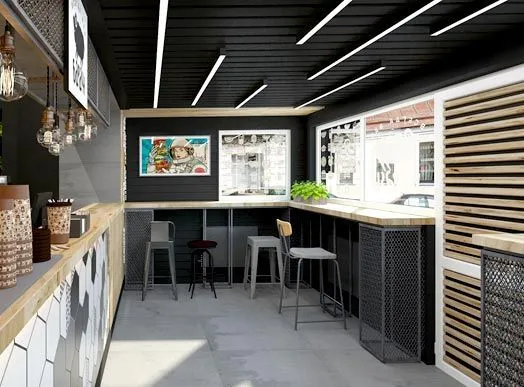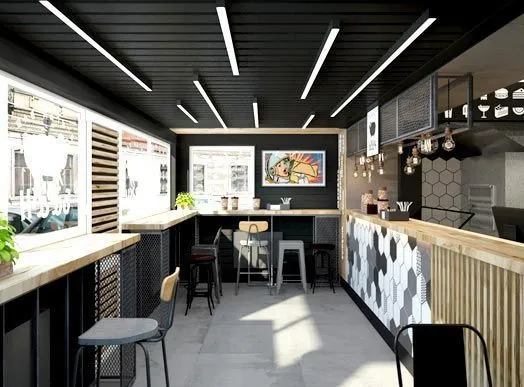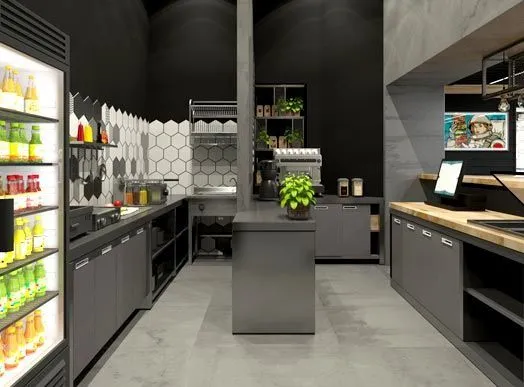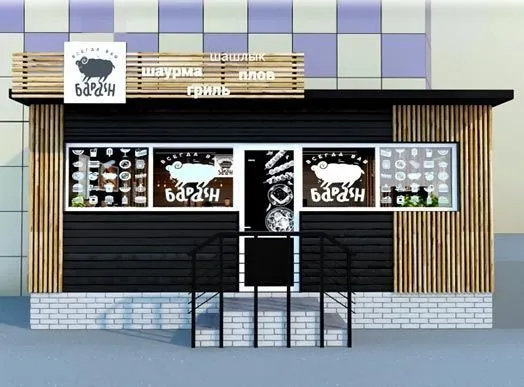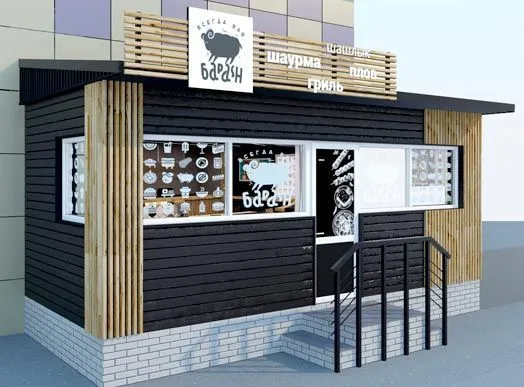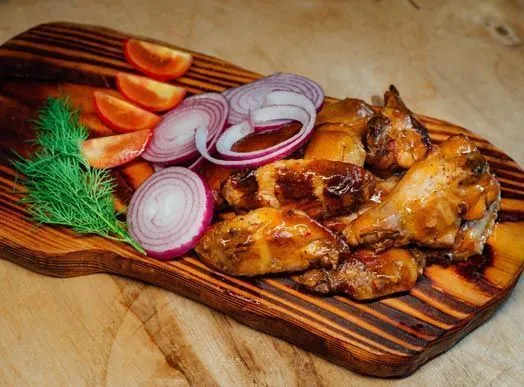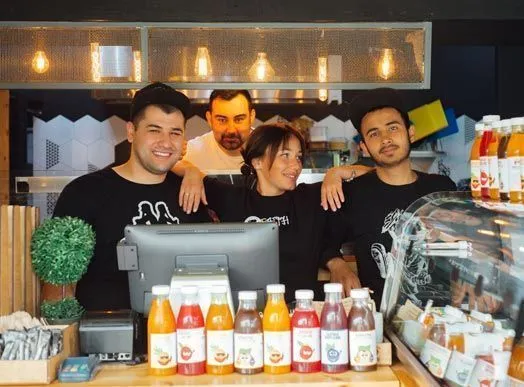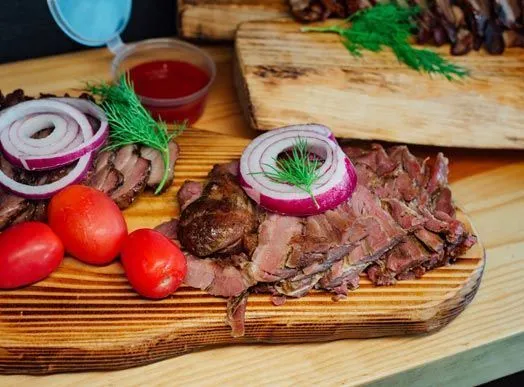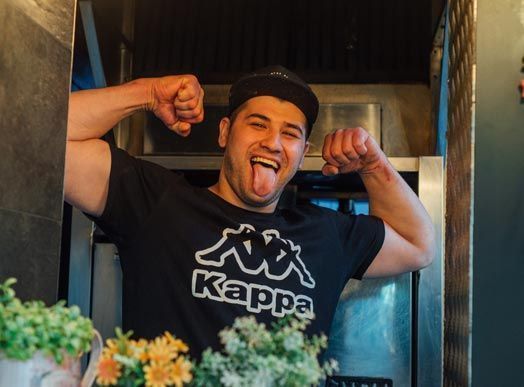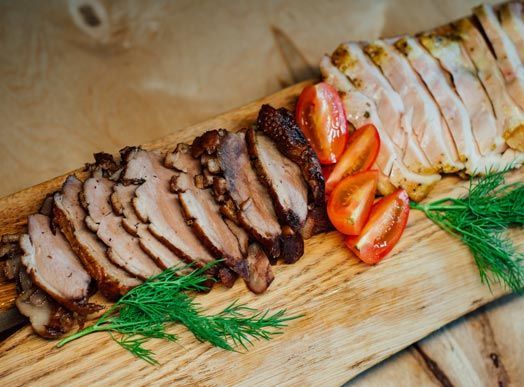 Starting investments from:

$30,000

Company type:

Restaurant

Year the company was found:

2018

Instagram followers:

7400

Own projects:

5
Information provided: IE Ganieva Evgeniya Sergeevna
Interesting?! Ask questions about the franchise

franchise representative
Artem Ganiev
Feedback
Ask a question about the franchise