Body Dream Franchise For Sale - Body Shaping and LPG Massage Studio
Body Dream Franchise For Sale - Body Shaping and LPG Massage Studio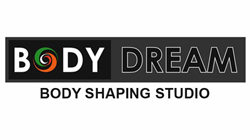 Description of the Body Dream studio franchise and LPG massage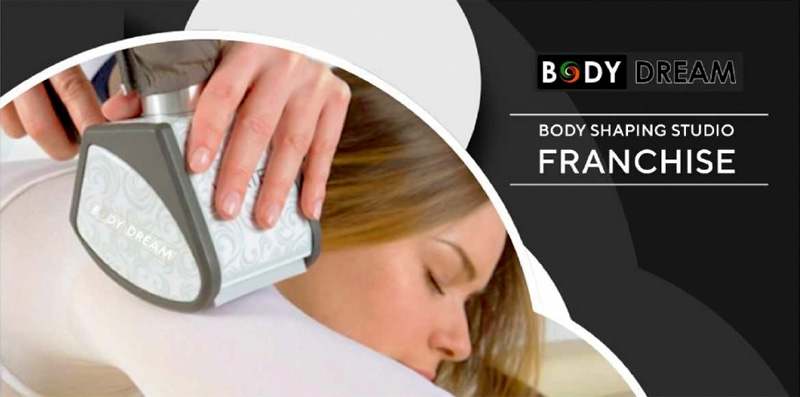 About the brand
We are rightfully the very first and most successful franchise in the field of hardware body shaping. In just six months, 22 partners joined us. At the moment they are successfully developing this business in their cities. More than that there are those who have re-bought the franchise for another region. For all the time, including the pandemic period, not a single studio has been closed, 100% of franchisees are successful. All studios have high profitability.
Our methodology has proved its high efficiency because it combines our rich experience and the experience of the best masters of Russia (that trained us), and we confidently declare that if you choose to work according to our standards, your customers will see the results right on.
The goal of our company is to attract interested people to this business, the people who are trying to find themselves, provide them with the necessary knowledge and help them earn money by working in this field.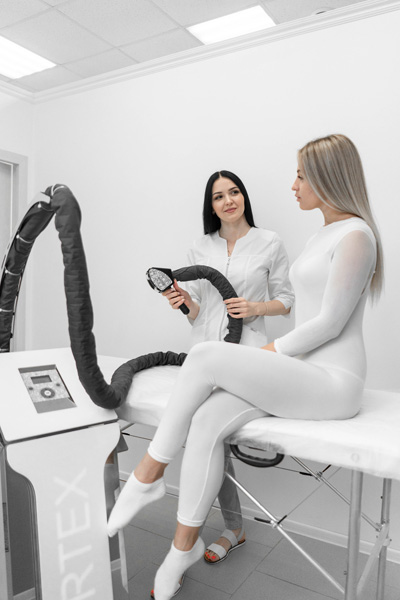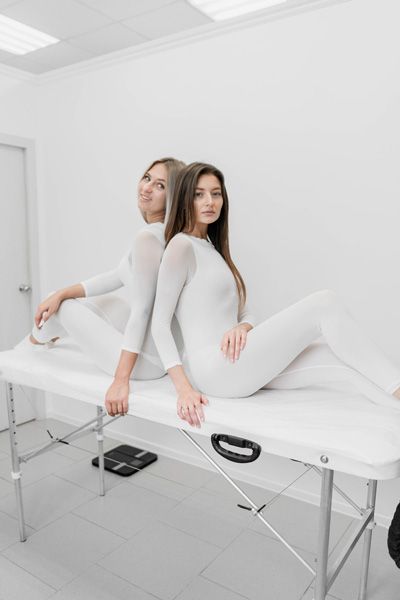 The unique format of Body Dream studios lies in the accumulation of high-quality current services in the beauty industry at affordable prices.
There is no universal way to lose weight: some clients only need LPG, the other require a comprehensive course combining LPG, cavitation, pressure therapy. This is very important and you need to understand which method will provide the client with the best result. Over the years we have developed effective author courses, using which you will quickly solve the problems of your customers.
In Body Dream we combine Vacuum-roller massage, Pressotherapy, ultrasonic cavitation, RF lifting, which allow you to increase the number of customers by adding different audiences. The average bill grows due to cross-sales of cosmetics and costumes for LPG.
At the beginning of our journey we spent a lot of money and time because of improper decisions. We made mistakes with the premises and spent extra money on rent, tested a huge number of advertising sources and hypotheses before we were able to find what really works, we wasted some money on the advertising budget before we found the needed working scheme. We have worked with multiple SMM specialists, encountered unscrupulous suppliers and received poor-quality consumables. And now you have a unique opportunity not to repeat our mistakes, but simply adopt our experience, the achievements of our specialists and come up with results within 1-2 months. We give people the opportunity to gain self-confidence. This is not just a business only for money, but a business primarily for the people like you. Let the girls of your city get quality services from Body Dream.
Our offer allows you to start the studio in just 3 weeks. We will analyze the market of your city and select the most suitable format of the studio for you.
For our partners we are offering two franchise options, which are suitable for both beginners and experienced entrepreneurs and investors.
Format of Body Dream Studio
Area starting from 25 square meters.
Body Dream Franchise Offer
Fast Start Package
Lump Sum Fee $5,137
Royalties 5% of turnover and at least $200
Investment $10,144
Profit $3,950 - $7,000
This is a LPG massage studio with 1 machine and two services (LPG body and face massage).
The package includes sales of anti-cellulite creams and LPG costumes.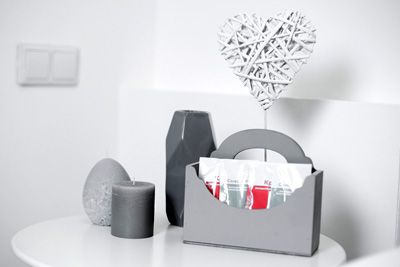 Hit Package
Lump Sum Fee $7,114
Royalties 5% of turnover and at least $200
Investment $13,964
Profit $5,928 - $11,856
Full-fledged body shaping studio with three machines and 8 services.
The package includes developed software packages + sales of anti-cellulite creams and LPG costumes.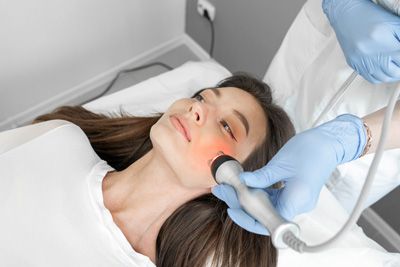 How much does the Body Dream franchise cost?
Body Dream has a franchise fee ranges from $7,114, with a total initial investment from $21,000.
Initial investments: from $21,000
What is included
$7,114 Lump-sum fee and pay for work done, brand usage.
$13,964 Investments in equipment, rental costs, advertising budget, repairs.
Payback period: 3 - 5 months
Average turnover per month: $13,650
Royalties: 5% and at least $200
Franchise fees: $7,114
Guarantee of customer attraction and studio occupancy.
Brand-Book.
Document package (Job Descriptions, Operating Regulations and Standards, Step-by-Step Instructions).
We fully transfer the experience and knowledge of conducting this business. (Through our extensive knowledge base and personal communication with the founder of the business. You can visit our office personally and we will train you how to conduct the business individually).
Assistance in selection of premises with optimal rental according to franchise standards.
Assistance in staff selection and training.
Sales Technologies (First Session Sales Rules, Customer Communication Rules, Membership Renewal Rules).
Personal Maintenance Manager (Answers to questions, solving various tasks).
Creation of professional accounts, creation of a monthly content plan, content of social networks.
Setting up targeted ads for customer attraction guarantee.
Our own methodology-based training of correct operation of machines, which gives a 100% result.
Logos, promotional models for subscriptions, business cards, coupons, flyers, certificates, discounts, signs, etc.
Provision of developed copyright courses for weight loss and figure correction.
Use of the 'Body Dream' trademark.
Other current payments:
Cost of equipment,
cost of consumables,
cost of furniture,
rental of premises,
advertising budget for attracting customers,
creation of accounts.
Request Free Info

Body Dream Success Story
Body Dream company was founded in Saransk in 2017. In the beginning we purchased a vacuum roller machine and rented a small office in a fitness center. At that moment we were also testing other body shaping devices, we were gettting training from highly qualified masters of Russia, gaining their experience. As a result, we were able to develop effective techniques allowing all our clients to lose weight and and shape their figure in the best possible way. After that we figured out that all girls in Russia, the CIS and Europe should receive high-quality body shaping services. Just in six months 22 cities of Russia joined us and they are all working successfully. Total network profit is more than $135,000 per month.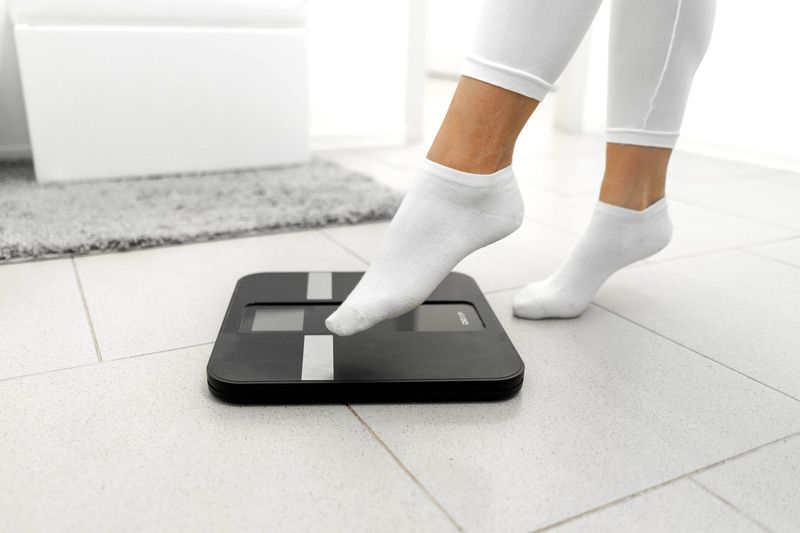 Body Dream Franchise Business Model
'Fast Start' Package Dear partner, the undeniable advantage of our business is its transparency in terms of profit formation. We want you to understand how much it will cost to drive the client into the studio and what your earnings will be when working with our franchise. The following is a profit calculation a single-device body shaping studio when you work using our unique technology.
10 LPG sessions package - $284
1 LPG session (single) - $33
Bringing a client to the studio for a trial procedure by our marketers costs from $3,2. If the budget for advertising is $406, your studio will be visited by about 120 people per month. If every fourth client takes a membership at a minimum price of $284 and the rest simply do the procedure once you will be in profit.
1) $284 * 30 people + $33 * 90 people = $8,520 + $2,970 (120 total customers, 30 of which got memberships and 90 bought a one-time procedure.
Total turnover: $11490.
Total 390 sessions, i.e. 30 memberships (10 sessions each) make 300 and 90 one-time sessions
Salary expenses: 45 min session - 390 sessions * $9,3 = $3,627
Rent $811
Advertising Budget $406
Consumables $135
Tax $263
Royalty $200
Total earned per month
$11,490 - $3,627 - $811 - $406 - $135 - $263 - $200 = $6,048
You will earn $6,048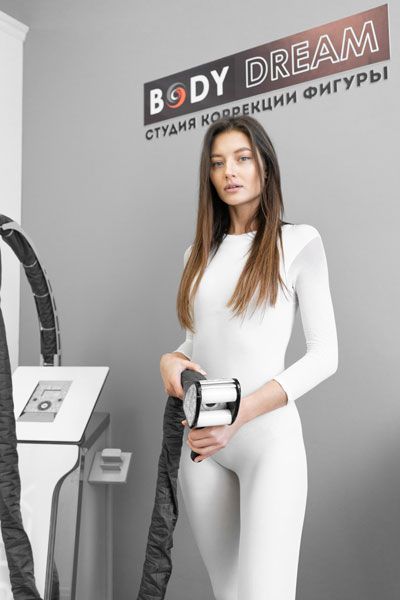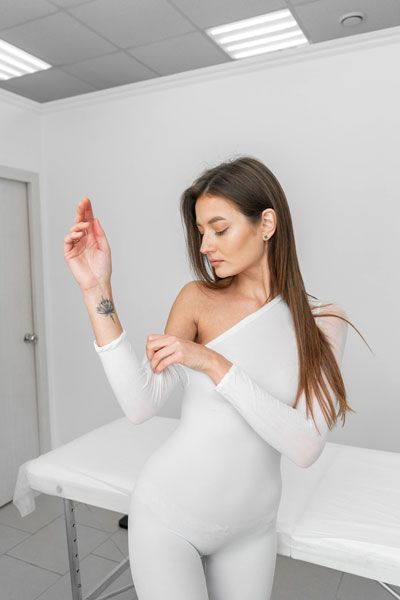 Requirements to buy franchise
Responsibility
Willingness to follow Franchiser's working standards
Focusing on providing only quality services
Desire to work and earn money
Opportunity to invest in opening $15,282
Body Dream Franchise Advantages
High demand
Fast Payback
Managing company guarantees customer attraction
Excellent Customer Results
Fast Growth and Scalability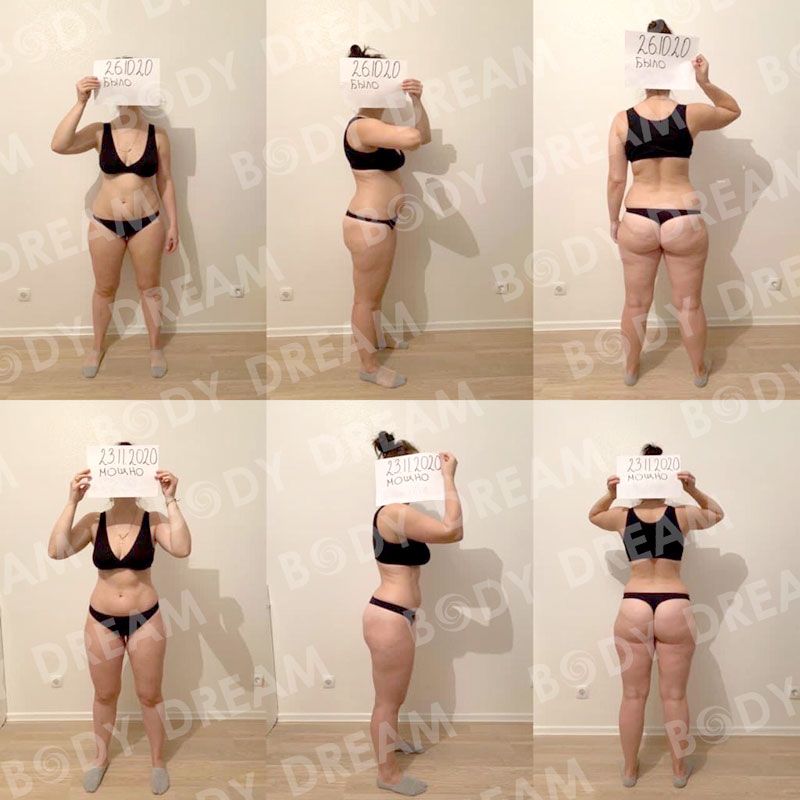 At the moment we can not connect you to the representative of this franchise.

Find other similar franchises in our catalog!
You need more information?
Send a request to get free consultation from the official representative of the company
Anton V. Zemskov
Partner Relations Manager
Complete your request
The information is provided from public sources on the Internet
Ask a question about the franchise