Caviar Franchise of elite boutiques - Luxury phones and gifts studio
Caviar Franchise of elite boutiques - Luxury phones and gifts studio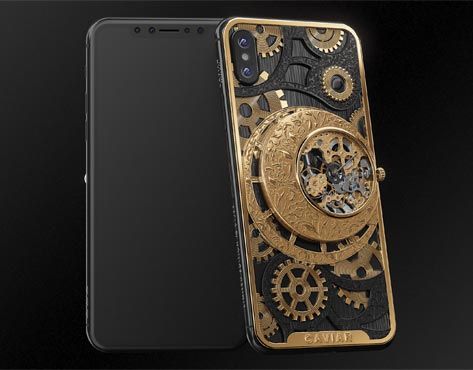 Exclusive design and precious materials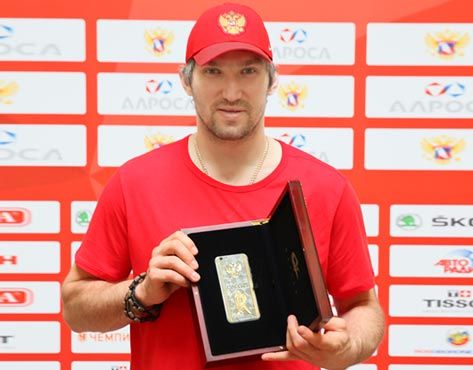 Highly-demanded goods among elite audience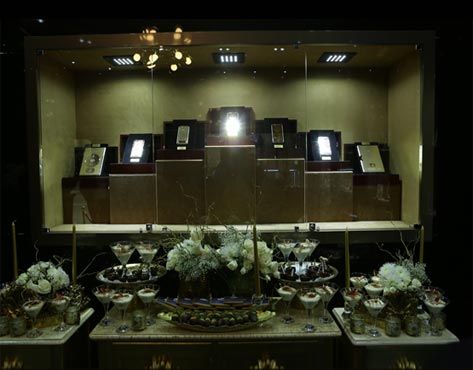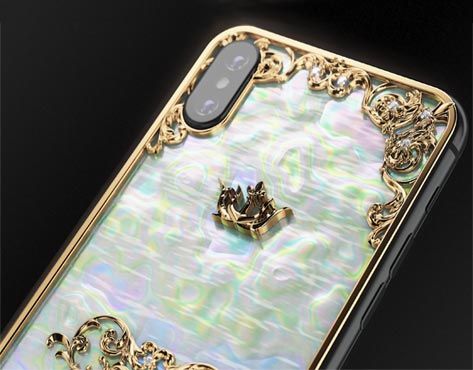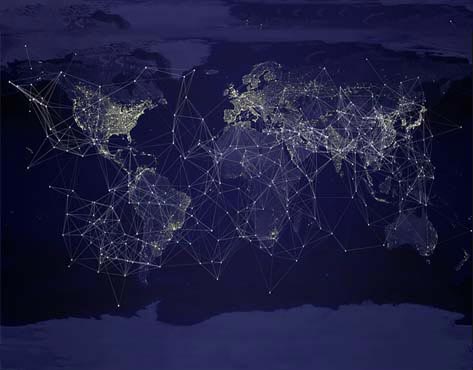 Your perspective is the whole world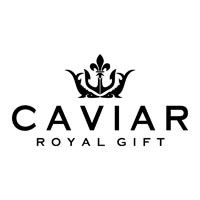 Description of Caviar Franchise for the elite phone's boutiques and Luxury gifts studios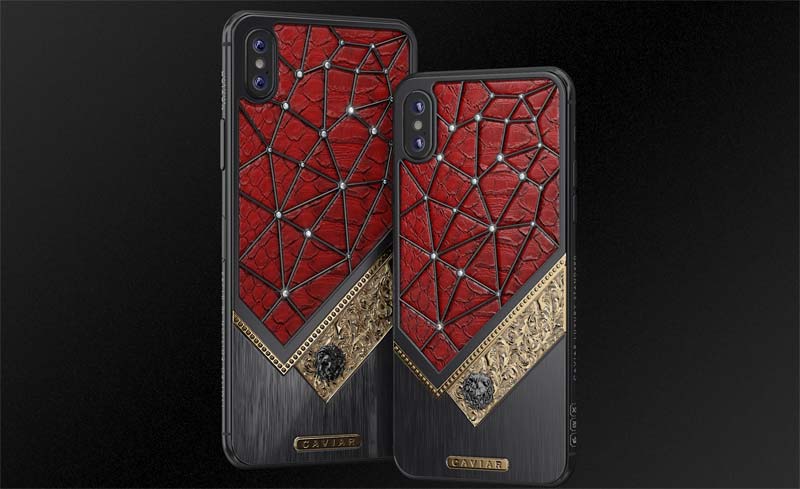 "Caviar" as a brand name was founded in 2010 with the involvement of Italian jeweler Ilia Giacometti who was the heir of the family jewelry business from Florence, which takes its history from 1861.
First jewelry iphone was maden by Giacometti for himself in 2010. An extraordinary smartphone attached huge public imagination of Moscow's elite when the jeweler was at Millionare Fair in moscow. Giacometti received requests for manufacturing similar models from many of Moscow elite and foreigner visitors. The Brand Caviar was created in collaboration with Russian team; they managed and organized the phone production, selling and service. It's an interal narrative of Caviar Brand growation and luxury standards establishing.
Full of true Italian Flavour - lush patterns by Renaissance, antique ornaments and traditional Florentine manufacturing leather all its rendering recognizable Caviar style starts from the very first collections.
Caviar had collaboration with such designers as Paolo Reato and Daniel Mazzoni who also known as designers of premium Italian companies - Pininfarina and Ducati.
In 2014 Caviar released smartphones collection for all admirer of Russian culture and dedicated main religions, and was released the phones with a portrait of the president Putin.
Today Caviar is the omnichannel contemporary online-boutique with the premium quality of service, and is able to satisfy the mostly demanding customers. Caviar creates individual designs of iPhones, mobile cell phones, phone cases and Apple Watches made of precious materials, gold of the highest quality, pure diamonds and the rarest leather, saving the functionality of device, but giving it an unforgettable individual style.
Several most famous collection frome Caviar based on Grand Complications and Technical innovations wich are releasable once in a year. The most successful models with unique design is: Caviar iPhone Tesla, which is charged with sun energy, the first in the world iPhone-Skeleton with built-in clockwork mechanism and finally Tsar-phone, the classic mobile cell telephone.
For international customers Caviar creates Nationality collections which suit prefers of demanding audience and local traditions.
Since 2017 Caviar has used double golden cover technolgy - Double Electroplated. The innovative method provides an better density and durability of precious metal cover, glossy shine and brightness of covering, and it's apprecate resistanse to mechanical damage. The gold of 999 purity is applied to make a layer of 7 microns thickness. Special, warm and sunny shade of yellow gold is the distinctive feature of Caviar products.
Over the years of work Caviar has become popular among the top of Russian and world community. There are many influential and famous personalities among the owners of Caviar. Among them are Alexander Ovechkin, Nikita Mikhalkov, Nikolay Valuev, Ivan Okhlobystin, Alina Zagitova, Steven Seagal, Roy Jones Jr. and many others.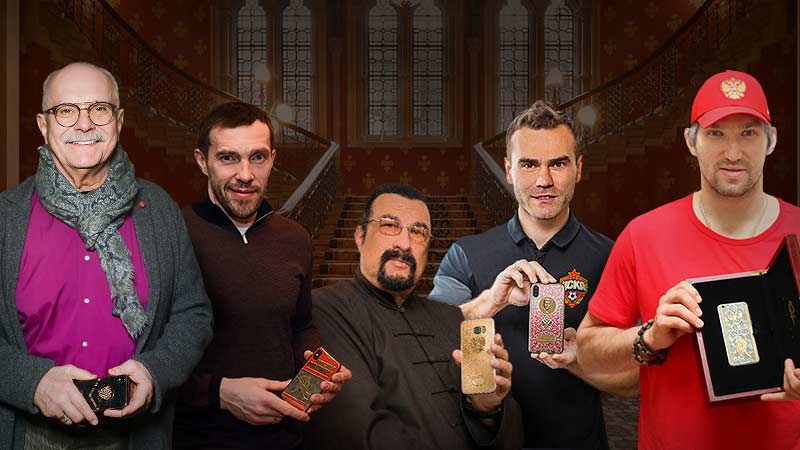 Caviar allows you to touch the world of jewelry and open your own premium business with minimal investment. Caviar isn't just a boutique of mobile phones, but it's a name which attracts exacting and demanding audience, the club which unites people with refined taste and strong life position.
Caviar is Your luxury brand.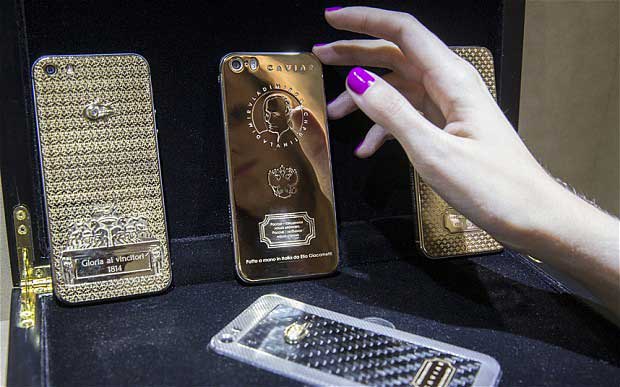 Formats of Caviar boutiques and studios
Store or studio in the boutique area or luxury trade centers.
Caviar Franchise offer
Caviar search for reliable partners!
Reliable technologies, own production, successful sellout of all capsule collections of the brand and the highest recommendation feedback of the clients have become the key drivers for business growth and development. Limited editions makes all the customers feel their uniques.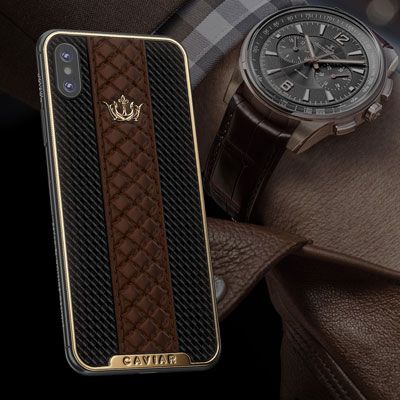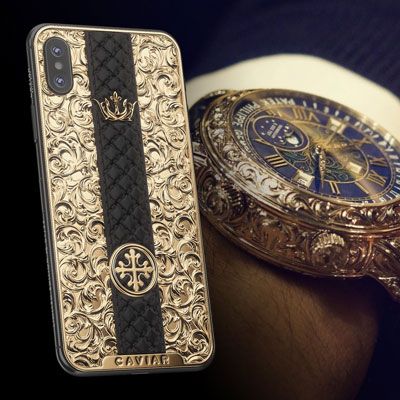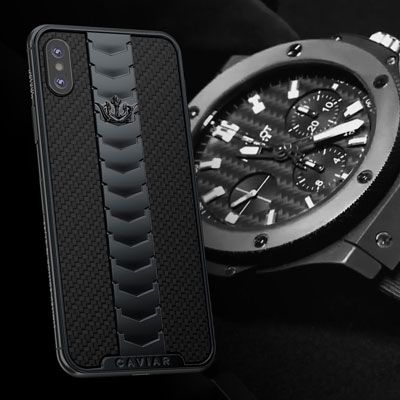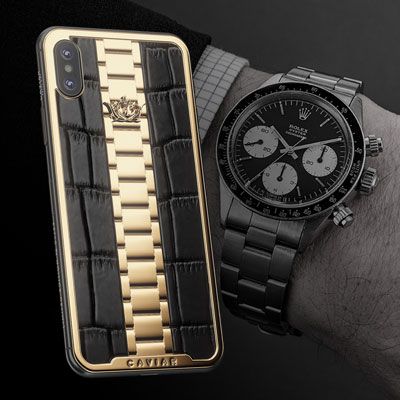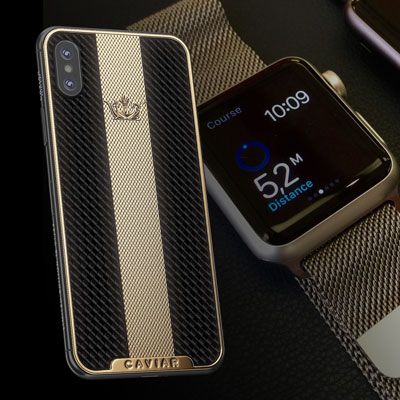 We are ready for expanding in whole the world around.
Franchise fee is $15,000 for the first five franchisees!
The franchise fee includes:
Working under brand name Caviar;
Brand management guide and the right to use it (business-book);
Marketing technologies (advertising campaigns, advertising materials);
Connection of the partner to the central brand's site;
Design-project and check-list of room selection;
API telephony;
Development and introduction of sales script;
Support 24/7;
Consultation on all business issues.
How much does Caviar franchise cost?
Caviar has the franchise fee of up to $15,000, with total initial investment range from $314,000.
Initial investments: $314,000
Recoupment period: 12 months
Average monthly turnover: from $226,000
Royalty: none
Franchise fee: $15,000
Other current payments: none
Request Free Info

Business Model of Caviar Luxury Gifts Studio Franchise
Turnover from $226,000
Expenses for business maintenance $17,000
Expenses for merchandise purchase $203,000
Net profit from $30,000
Feel interested? Ask questions about the franchise!
We provide you with free consultations.
Request Free Info

Requirements for the premises of caviar elite telephones boutiques and luxury gifts studio
Room area from 50 sqm, location in the boutique area or luxury trade centers, availability of studio area for customer service, accordance with the design project.
Advantages of buying "Caviar," Franchise of elite telephones boutiques
For the clients:
wide range of actual luxury phones and accessories;
unique individual design and personalization;
exclusive materials, precious stones and gold of 999 purity;
premium customer service and individual approach;
modding of phones and smart watches of any complication.
Advantages of the team:
experience in the premium segment since 2007;
own technology of drawing and processing of gold;
own high-tech production;
the team of creative 3D-designers, who not only know but make trends in jewelry art.
Advantages of marketing:
regular publications in the main lifestyle and business mass media of Russia;
omnichannel marketing technologies;
integrated marketing campaigns online and offline;
popularity of the brand among people who appreciate premium gifts and brands.

At the moment we can not connect you to the representative of this franchise.

Find other similar franchises in our catalog!
The information is provided from public sources on the Internet
Ask a question about the franchise