Chicken House™ Fast Food Restaurant Franchise
Chicken House™ Fast Food Restaurant Franchise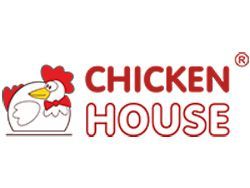 Chicken House franchise opportunities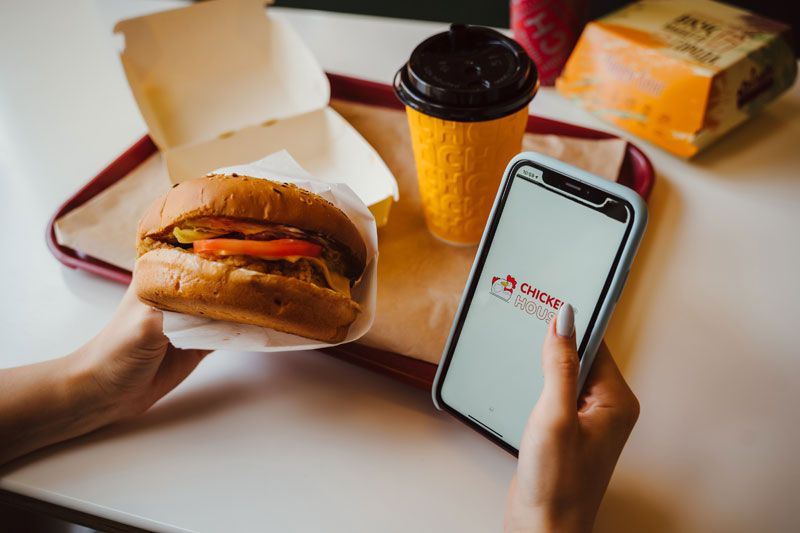 The large federal chain Chicken House™ consists of 19 successfully operating fast food restaurants. Every year we open at least 2 franchise restaurants.
Our restaurants are visited daily by more than 15,000 guests. An additional format - "Chicken Auto" allows you to serve guests without leaving the car. Every day we serve about 1000 motorists.
Chicken House™ is a young franchise chain that keeps up with the times.
In 2016, the Chicken House chain was included in the Top 50 popular franchises according to the RBC rating. We do not just work in a certain territory, but also actively participate in the public life of the city, region, being a partner and organizer of a significant number of events and holidays, implementing the principle of socially oriented business.
We proudly confirm the high quality of products, ensured by the principles of the HACCP food safety system in accordance with GOST ISO 22000, careful selection of suppliers and standardization of all food storage and preparation processes.
«Chicken House™» - Popular menu, high quality of dishes, fast speed of service to guests. We have created a recipe for a truly delicious product!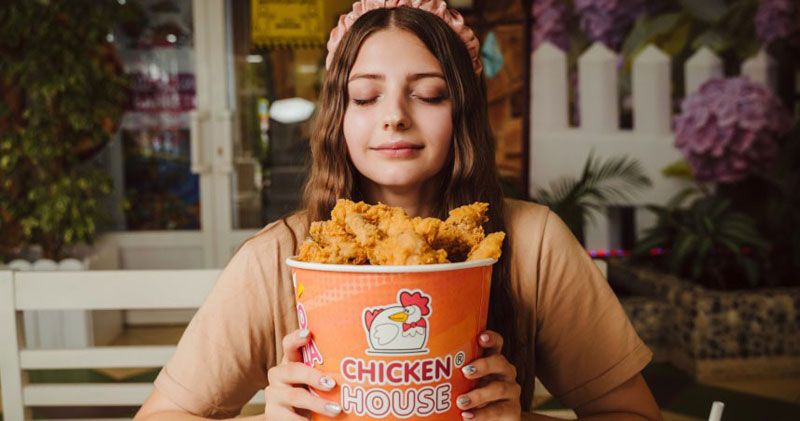 There are more than 70 items on the menu - chicken fillet burgers, beef cutlet burgers, breaded dishes, a la carte dishes, pita dishes, barbecue, potatoes, breakfasts, set meals, Chicken Mixes for children, desserts, cold and hot drinks, and also soups and salads.
Our menu is completely alcohol-free. "Chicken House™" uses high-tech equipment that allows for electronic control of the time and temperature of cooking.
To ensure product quality control, we work only with branded bakery products. Our semi-finished meat products are prepared according to a special recipe. We work with branded sauces, which give a unique taste to ready meals in our restaurants.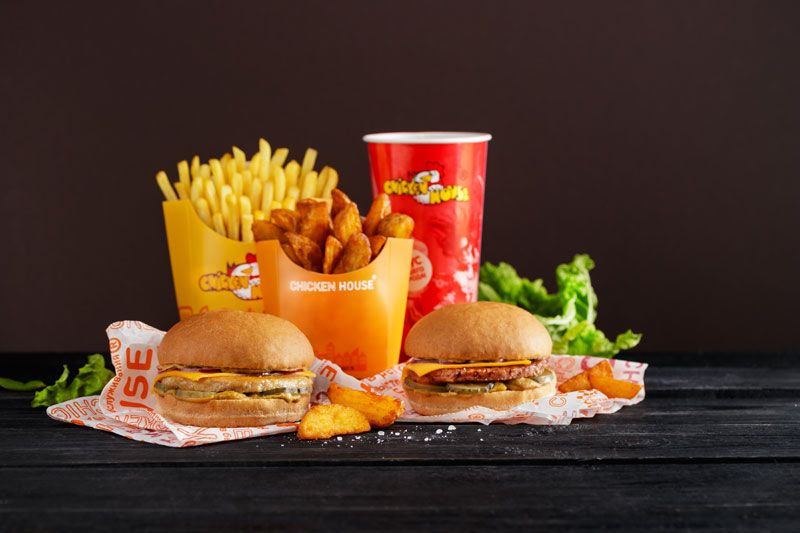 Chicken House™ Fast Food Restaurant Franchise Formats
For a decade of work, several formats of the Chicken House™ fast food restaurant have been developed and are offered for the modern urban environment.
Food Court "Chicken House™"
Area: at least 80 m²
Starting investment: from $114,285
This format provides:
availability of own kitchen factory or delivery of semi-finished products from the nearest kitchen factory;
availability of additional storage facilities for long-term storage.
Fast food restaurant "Chicken House™"
Area not less than 300 m²
Starting investments: from $171,428 (excluding repairs).
This format provides:
trading floor without children's entertainment;
purchase of bakery and meat semi-finished products at the kitchen factory.
Full-format fast food restaurant "Chicken House™"
Area not less than 500 m² Starting investments: from $228,570 (excluding repair costs) This format provides:
trading floor with a game zone;
meat production;
bakery production.
"Chicken House™ AUTO"
Area from 300 m²
Starting investments: from $71,428
An additional format that allows you to serve guests without leaving your car. On average, 1 point serves from 300 orders in 24 hours and this is an additional income of ~ 40% to revenue.
Training and support
Own corporate university
We train employees of all levels, from waiters to directors. As part of the training, we provide master classes and trainings, tests after each topic are provided in a format of vebinar.
Industrial training and internship
Training and internships for franchisee personnel are carried out on the basis of Chicken House™ restaurants. In the process of training, each employee gains experience in production under the guidance of professionals.
Training from the opening team "Start up"
The "Start up" opening team leaves for the launch of the franchisee restaurant, which trains the staff on the spot and helps to prepare and hold the grand opening. At all stages, franchisees receive support and advice on all emerging issues.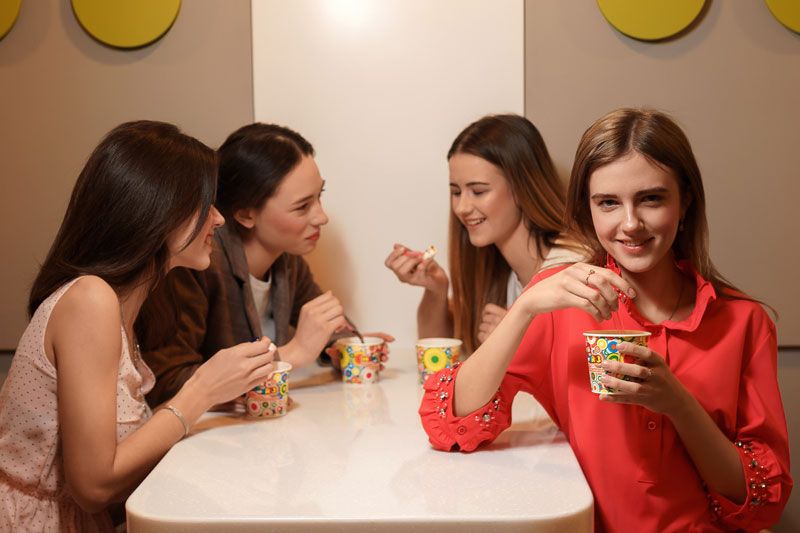 How much does the Coffe House franchise cost?
Coffe House has a franchise fee of $9,285, with a total initial investment from $114,285.
Initial investments: from $114,285
What do investments include?

Premises for rent
Design project
Technological project
High-tech equipment
Production inventory
Interior decoration
TV menu
Hall furniture
Software
Marketing materials
*the final cost is affected by the exchange rate, the cost and quality of materials.
Payback period: from 36 months
Average turnover per month: $71,428
Royalty: 4% of the monthly turnover
Franchise fee: $9,285

Consultations in the selection and construction of commercial space;
We provide the technological part of the project (shop division, equipment arrangement, explanatory note);
Discounts from leading suppliers and contractors;
Teaching franchisors the basics of fast food restaurant management;
Assistance in finding and hiring staff;
Staff training at the corporate university of the company, as well as the organization of regular staff development;
Promotional materials (branded layouts, corporate staff uniforms);
Software connection;
Information support throughout the entire period of the franchise, including advice on optimizing the assortment and adapting it to regional demand, establishing mechanisms for solving operational problems, bringing the enterprise to a positive balance, etc.
Other current payments: none
Request Free Info

Franchise purchase requirements
Area from 80 m²;
Electricity: 80-100 kv;
Ground floor with glazed dining room;
Availability of car parking for at least 20 cars;
It is desirable to have a through passage past the building with exits to the main streets and highways for the organization of the Chicken-auto service system;
Work experience is not required. The franchisor receives a ready-made business model with subsequent support throughout the term of the contract.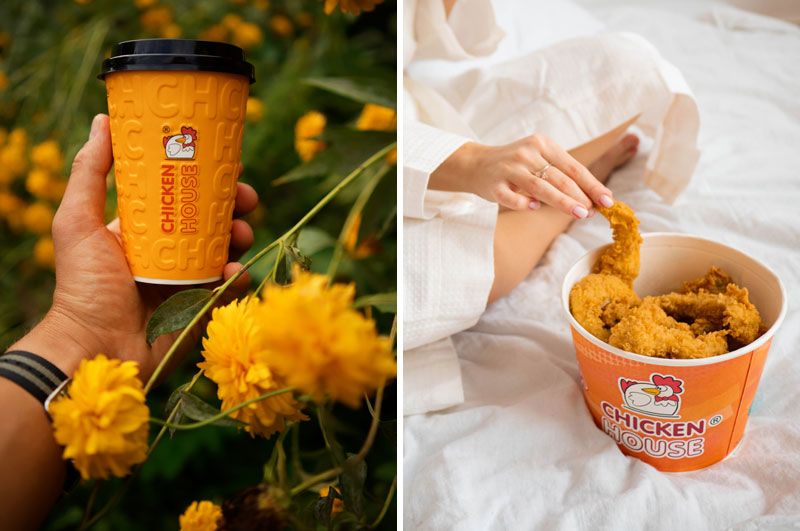 Franchise Advantages
Registered trademark
Sustainable business model
Own bakery
Exclusive recipe
High-tech equipment
Wide range of menus
HACCP system
High level of raw material supply control
Strong management company
Marketing support
Corporate University
At all franchisee enterprises, at least once a month, compliance with existing product quality and safety standards is checked.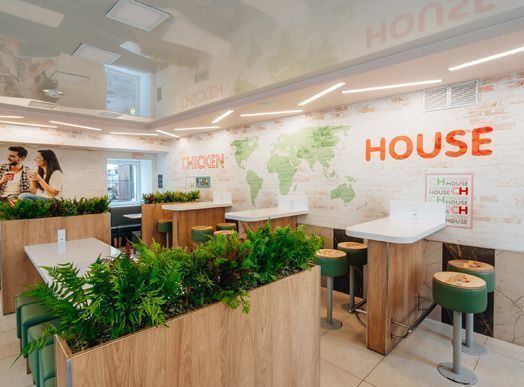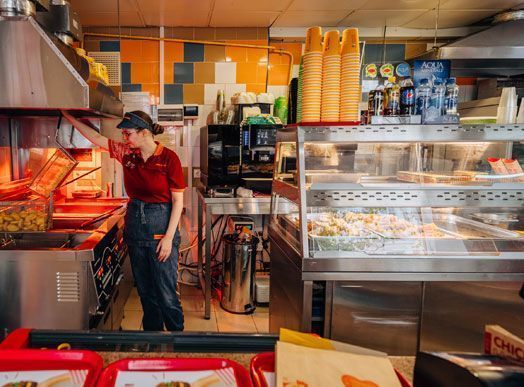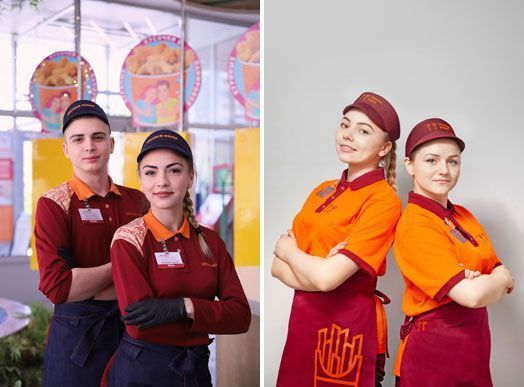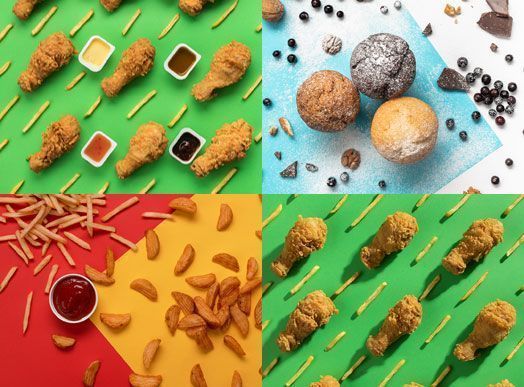 Starting investments from:

$114,285

Company type:

Restaurant

Year company was founded

2004

Year of launching franchise

2012

Franchised companies

6

Owned companies

13

Average turnover per month

from $71,430
You need more information?
Send a request to get free consultation from the official representative of the company
Elvira Babahanova
Complete your request
Information provided: LLC TRADING COMPANY "SAN"
Interested? ASK QUESTIONS ABOUT THE FRANCHISE
Elvira Babahanova
Representative of the company
Feedback
Ask a question about the franchise