Easy Wine / Easy Beer Franchise – Restaurants
Easy Wine / Easy Beer Franchise – Restaurants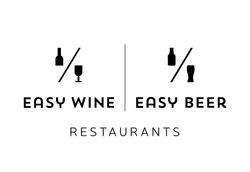 Easy Wine / Easy Beer Franchise Offers – Cost & Fees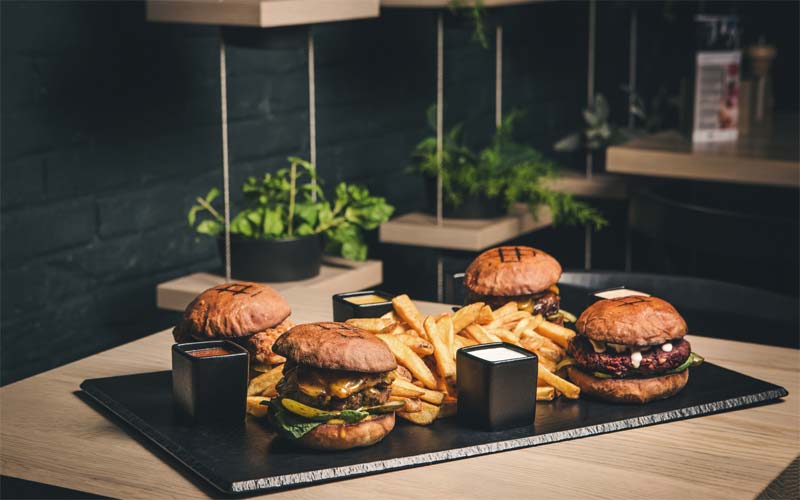 Easy Wine and Easy Beer franchises provide every investor and owner the best return on investment on a business that is interesting, creative, exciting, fun and fulfilling. We do our best to support you with everything you need to make your Easy Wine or Easy Beer franchise profitable and as easy as possible.
The concept behind Easy Wine and Easy Beer restaurants is to provide every guest with a comfortable, social atmosphere, an extensive selection of international fine wines or craft beers, delicious foods, state of the art restaurant and bar technologies mixed with traditional world class customer service.
Above all, our restaurant businesses are designed to generate a stable and growing income while being easy to manage. While most businesses have a high rate of personnel costs, Easy Beer and Easy Wine keep those costs to a minimum while still providing customers with excellent service.
Only minimal staff is required in the kitchen and in the bar/restaurant. We provide our partners with all the necessary tools, materials, bar/restaurant trainings and customer service training for their initial employees as part of your package.
The profitability and lifespan of the business is assured due to the strong interest in beer and wine worldwide, as well as very comfortable profit margins on those drinks.
The Easy Beer and Easy Wine technologies allow the bar to control beer/ wine/ spirits portioning so that profits can remain consistent. Every gram is accounted for and paid for. Whether a customer tastes a few grams of a beer to test it or fills their glass, it is all paid for.
We have had innovative, proprietary software developed and integrated into our restaurants for loading cash cards, tracking usage, loyalty and checking out at the cash register. Our software also allows you to monitor your sales and consumption from anywhere in the world via internet and your computer or smart phone. The software works seamlessly with the beer/ wine/ spirits dispensers and will have new feature upgrades in the future.
Our expert beer and wine sommeliers become your sommeliers. There is no need for you to hire expensive staff for this.
The bar and restaurant business can be very complex with numerous calculations to keep track of for purchase prices, stocking, marketing, human resources and profit margins. Our team has calculated profit margins and for the costs you will probably incur, for you. These calculations can be used as a guideline for you to maximize your profitability.
The most popular and most profitable beers/ wines are chosen for you, even ones from your local area. Food choices are also subjected to cost analysis and profitability as well as shelf life, beer choices, regional tastes and seasonal appeal.
Of course, you know your local market best and our brand chef will work with you closely to design just the right menus and beer /wine selections and will also update those menus on a regular basis.
We will also supply you with financial modelling tools so that you can input your own data to know your costs, return on investment and the profitability of your business as well as forecast and control.
You need no expertise in bar or restaurant development and management. We supply that for you. All you need is a love of good food, good beer and creating a comfortable, clean, cheerful, social atmosphere for people.
We want to make this as easy as possible for you to run a professional operation and to be successful.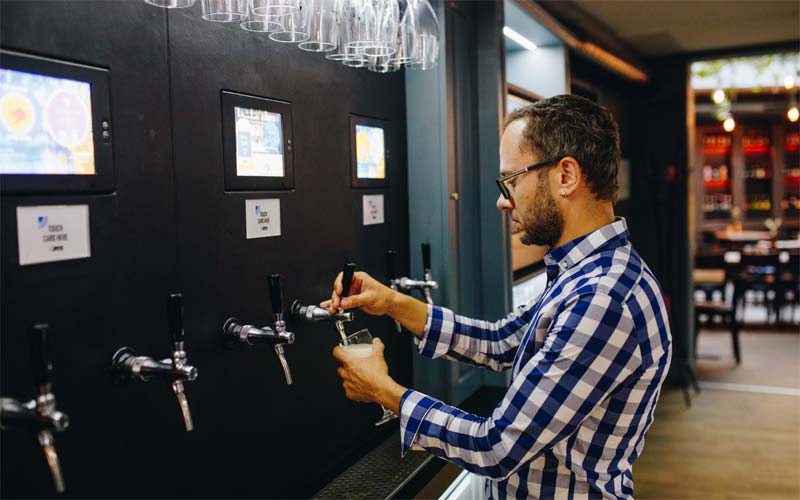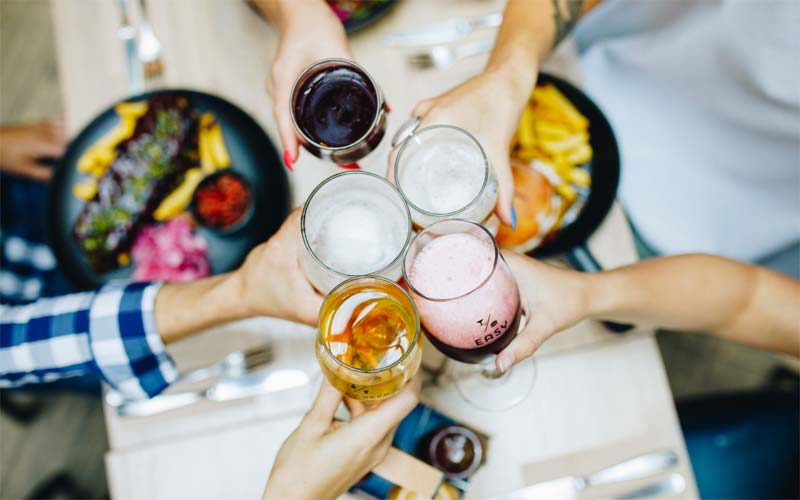 Easy Wine and Easy Beer restaurant concepts were created with 4 primary ideas in mind:
Innovation – utilizing the best and latest bar/restaurant technologies and combining them in an innovative and practical way to create the ideal bar/restaurant for patrons and owners.
Easy, interesting and relaxed atmosphere for our customers with good drinks and good food at a reasonable price and exceptional customer service that creates loyal customers.
A stimulating, flexible and highly expandable business with many possibilities for creativity.
A cost effective business model for maximum profitability.
We are building two trusted brands with consistent quality in every bar/restaurant. No matter where a guest sees an Easy Wine or Easy Beer restaurant they know what to expect – good drinks, good food, fun, relaxed atmosphere, good customer service and reasonable prices.
Before opening the first Easy Wine and Easy Beer bar/restaurants in Riga, Latvia in 2014 we spent 2 years working on every detail of the concept and execution. We conducted extensive market and technology research. We gathered a world class team to advise and to create the Easy Wine and Easy Beer brands and bar/restaurants. Every detail has been thoroughly researched, tested and proven; wines, beers, dispensers, furniture, décor, menus, equipment, staff requirements, customer service, atmosphere, regional variations, business models, return on investment and financial models.
We are focused on your success.
Size of restaurants
Easy Wine and Easy Beer restaurants are designed to be available in three flexible configurations:
Bar/restaurant in a popular tourist area.
Bar/restaurant in a shopping mall/ airport (no terrace).
Bar/restaurant in popular areas for local people (less seasonal impact, slightly different menu).
Different Options for Your Business:
Premises starting from 150 sq. m up to 500 sq. m.
Business format franchise (available also as conversion franchise).
Single unit, multi-unit or area development.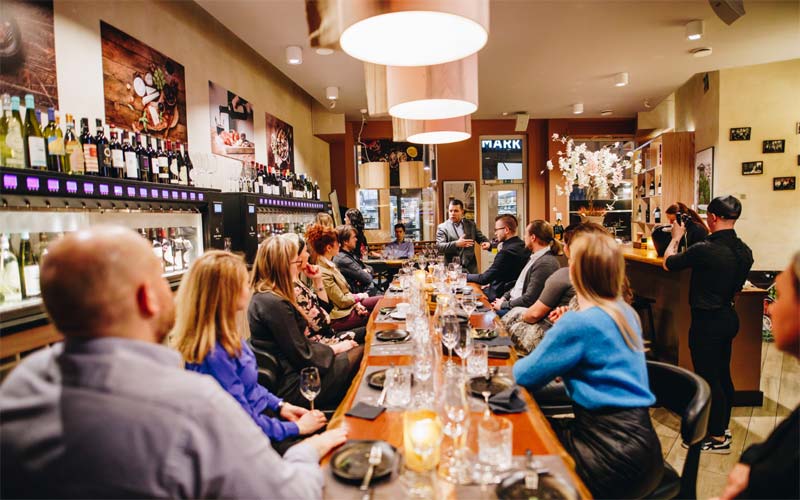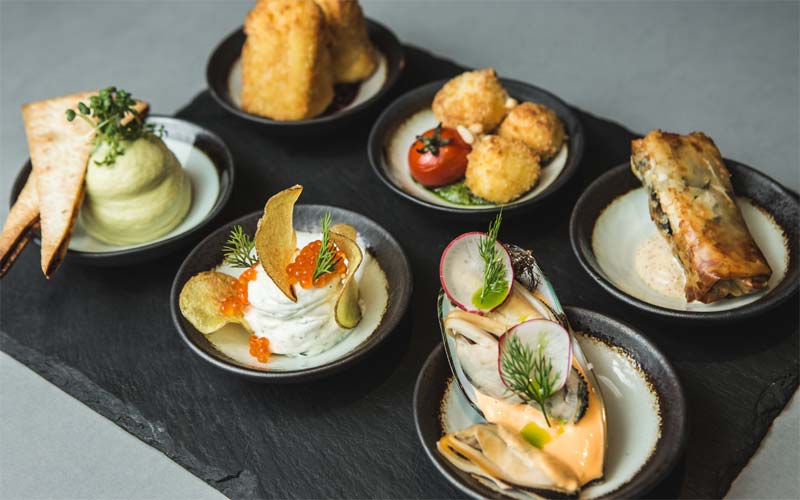 How much does Easy Wine / Easy Beer franchise cost?
Easy Wine / Easy Beer has the franchise fee €23,750, with total initial investment from €150,000.
Initial investments: from €150,000
The total investment depends on many factors including: the cost of property improvement, a tenancy deposit, etc.
A typical Easy Wine or Easy Beer restaurant would require investment starting from €150,000 (including equipment and software approx. €80,000). Equipment leasing options are available. Just ask us more about them.
Expected return on investment: 14-30 months.
Franchise agreement: 10 years (with prolongation options).
Royalties: 5%
Franchise fees: €23,750
Start-up and customer service training for key personnel.
Comprehensive Franchise Operations Manual.
Brand book including all elements for your marketing communications.
Detailed financial model for one unit/multi-unit development.
Evaluation and approval of location and premises.
Equipment leasing options.
Localisation of beer/ wine & food menu (if necessary).
Pricing and merchandising principles.
Proprietary, innovative Easy Wine & Easy Beer technologies and software.
Design concept.
Wine/ beer prices based upon group purchasing power.
Innovative wine/ beer/ spirits dispensing equipment and software at special prices available only for our franchisees.
Other suppliers and producers of furniture, equipment, key products at special prices can be offered.
Website template and internet domains.
Ongoing training and periodic visits.
Regular marketing support and tools.
Regular menu updates with all recipes and instructions.
Other current payments: none
Request Free Info

Requirements to buy easy wine / easy beer franchise
You need no expertise in bar or restaurant development and management. We supply that for you. All you need is a love of good food, good wine and creating a social atmosphere for people. Of course, you need to be able to invest in your future.
Easy Wine / Easy Beer Franchise advantages
If you are looking for a unique business opportunity with numerous advantages then the Easy Wine and Easy Beer bar/restaurants are that opportunity.
Cutting Edge bar/restaurant innovations in our perfect, proprietary mix.
A proven and successful business model.
An experienced and expert team.
Perfect and continuously updated selections of wines and beers.
Strong marketing support to boost your sales.
Economy of scale – our purchasing power for wines, beers, food, furniture and equipment give you a significant competitive advantage.
Regularly updated food menu selections that match the wines and beers being offered.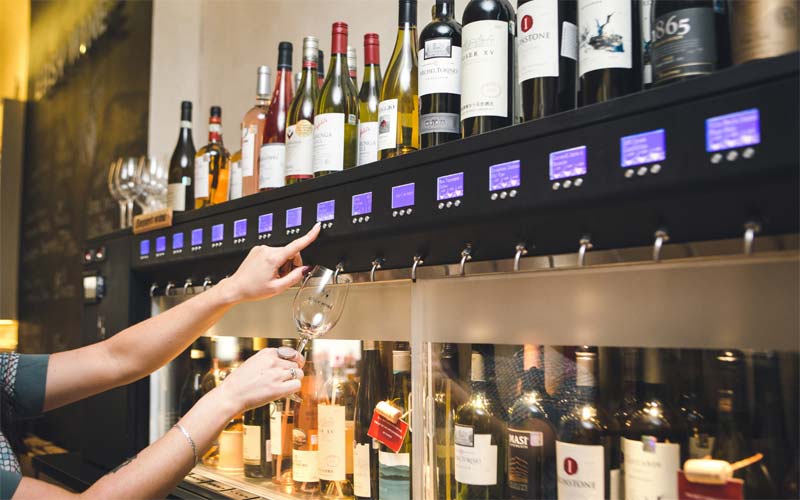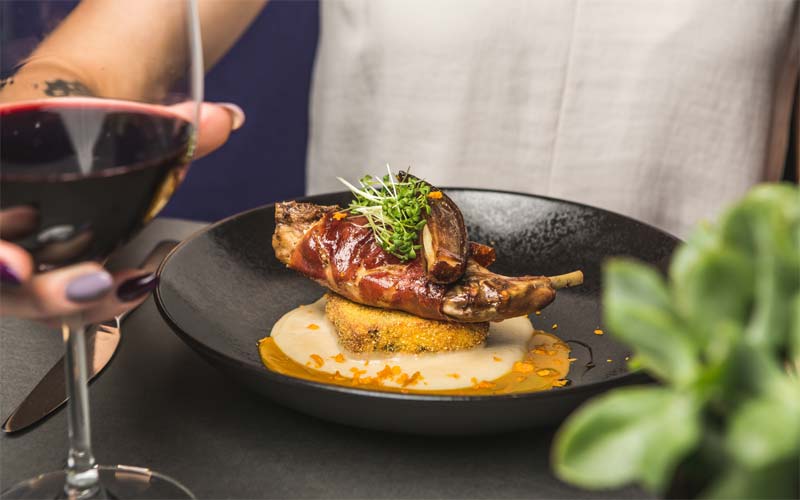 At the moment we can not connect you to the representative of this franchise.

Find other similar franchises in our catalog!
You need more information?
Send a request to get free consultation from the official representative of the company
Juris Roganovs
Franchise Director
Complete your request
The information is provided from public sources on the Internet
Ask a question about the franchise