Fish & Co. Franchise For Sale - Seafood Restaurant Chain
Fish & Co. Franchise For Sale - Seafood Restaurant Chain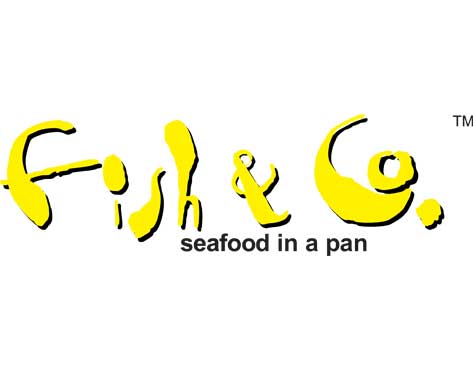 About brand Fish & Co.
Established in 1998, "Fish & Co" is a casual, family oriented restaurant chain serving fresh seafood in a pan seasoned with natural ingredients from around the world; a unique experience that drew inspiration from Mediterranean fishermen who caught seafood fresh from the seas, cooked and ate it from the pan. Designed with a casual, nautical ambience, Fish & Co. uses only the freshest fish and seafood, as well as natural ingredients like olive oil, herbs and various spices from around the world. Fish & Co. has been delighting customers with great tasting meals in generous portions and warm, friendly service - true marks of quality and value.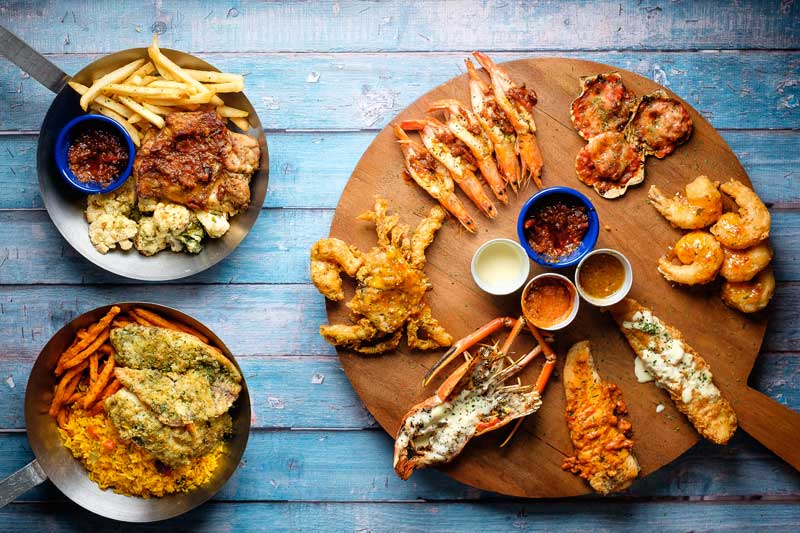 The Group is a leading and well recognized dining establishment in the region, offering a unique dining experience of premium fresh seafood to the community. We have established an excellence market reputation for delivering quality food to our customers on a consistent basis. The team has a committed focus on food quality and innovation and adheres to processes in selection of suppliers and food preparation. Over the years, we have built a large customer base with repeat patronage. The predominantly seafood offerings and Halal certification makes the menu appealing to pescatarians and the Muslim community as well. Quality supply of ingredients is crucial to the success of any F&B business. Over the past years, we have built good relationships with our suppliers, some of whom have been providing supplies for more than 16 years. This has enabled in price management and maintain food quality. With an integrated supply chain management, we can optimize the management of our purchases, warehousing, distribution and inventory.
Currently 33 franchise outlets in 6 countries – Indonesia (22), Philippines (5), Malaysia (1), Kuwait (1), UAE (3), Bangladesh (1) and with the upcoming in Sri-Lanka, Egypt and Saudi Arabia. With 23 years of track record, we remain committed to bringing quality and healthy meals to customers. With our established framework to replicate our restaurant model and our continuous support in terms of training, marketing and product innovation, our franchisees can set up operations quickly with minimal operating overheads. The relatively low-cost structure and wide appeal of our menu offerings have enabled our franchisees to build successful businesses in their own territories. In recent years, some have taken the relationship further with sub-franchising rights – they became our Master Franchisees who recruit sub-franchisees to join them in building the brand together in their territories.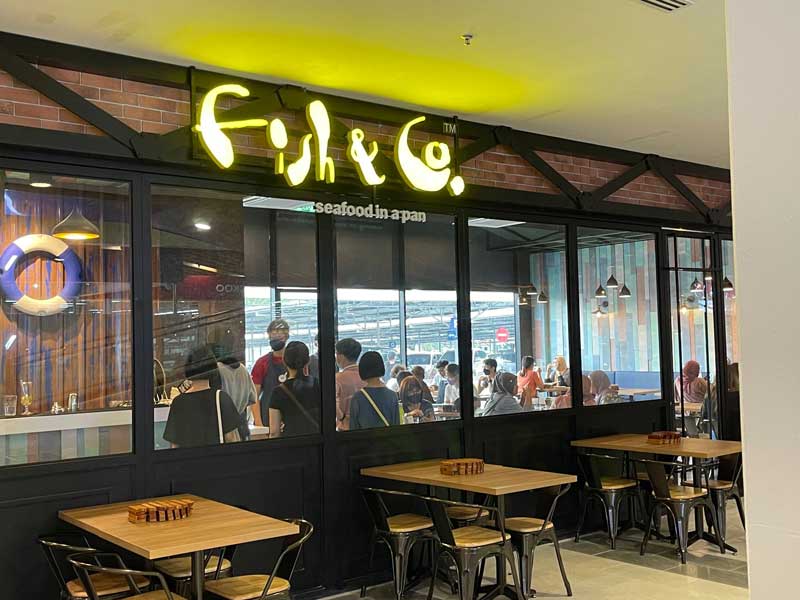 Size of the outlet
A total of 13 self-operated outlets 9 in Singapore & 4 in Malaysia with each store size ranges from 1,500 square feet to 3,000 square feet. For 2,000sqft, around 15-20 staff for front and kitchen including Managers and Supervisors per shift. We are close to 300 Employees (full time and part time) employed by the group and a total of 46 retail outlets strategically located globally, supported by our own procurement & distribution arm.
Fish & Co. franchise offer
Business Model and Systems
System Manuals for restaurant setup, operations & training as well as marketing
Use of trade names and trademarks
Marketing / advertising & promotion modelOperating model
Operations & Training
6 to 8 weeks training & certification for at least two (2) managers (on food preparation, operation procedures, IT system, finance & cash control, inventory control, sales & marketing, etc.)
Brand & quality audits
New Store Development
Location analysis
Layout, design and equipment specifications
Guidance in securing required licenses
Grand opening support (advertising & promotion, on-site operations)
Operational and management tools
BUSINESS MODEL
Franchise outlet estimated monthly performance:
Sales: $120,000 - 180,000
Gross Margin: $82,000 - 122,000
Net Profit: $18,000 - 27,000
*The above content is just an estimation and may vary, subject to various factors such as location, size of premises and performance of the business.
Request Free Info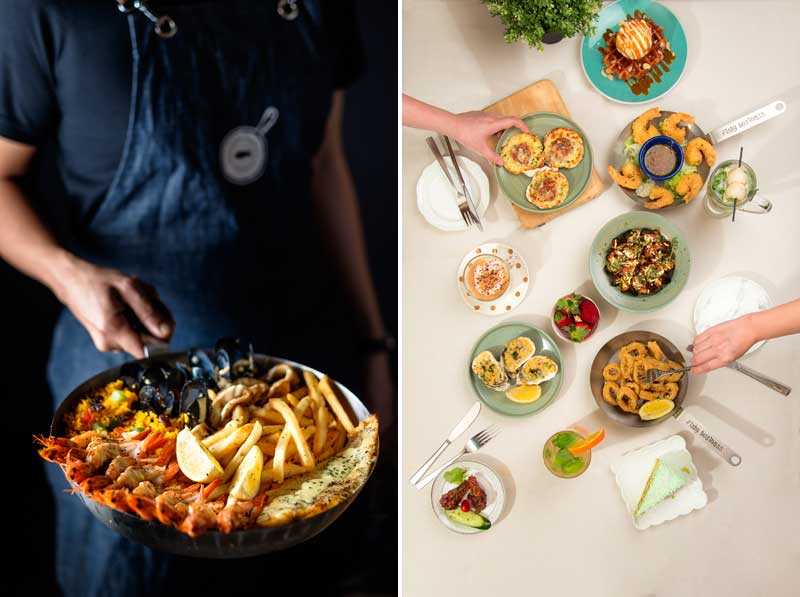 How much does Fish & Co. franchise cost?
Initial investments: $470,000
This comprises the Franchise fees of USD 70,000/- and estimated build up cost of the restaurant USD 400,000 which may varies depending on size, build up material, locations, types of equipment used etc.
Payback period: 12-16 months
Average turnover per month: $120,000 - 180,000
Above is just an estimation and may be higher, subject to the location, size and performance of the business.
Royalties: 7%
Franchise fees: $70,000
Single unit Franchise model of 10 years; use of Trademark, system manuals, restaurant operating model; marketing; A&P; Advisory and guidance on new store design and development; training of initial key staff at our premises for both BOH, FOH.
Other current payments: To be advised USD
Such amount includes advance rental, security deposit of restaurant lease, and related setup license application, etc.

Request Free Info

Requirements to buy fish & co. franchise
Strong passion in building Fish & Co. brand
Strong passion in customer service
Full commitment to venture
Strong management team
Financially stable and strong for long- term expansion
Sufficient investment capital and working capital
Share similar mission and operating philosophies as Fish & Co.
Share similar corporate values as Fish & Co.
Emphasis on communications
Prior experience in F&B operations / business would be ideal but not necessary
Good relationship with property developers would be ideal
FISH & CO. FRANCHISE ADVANTAGES
Strong Brand Equity
Proven Franchise Model for Regional Expansion
Menu offerings with wide appeal
Extensive presence in Singapore and the region
Integrated Supply Chain Management
Favorable Industry Outlook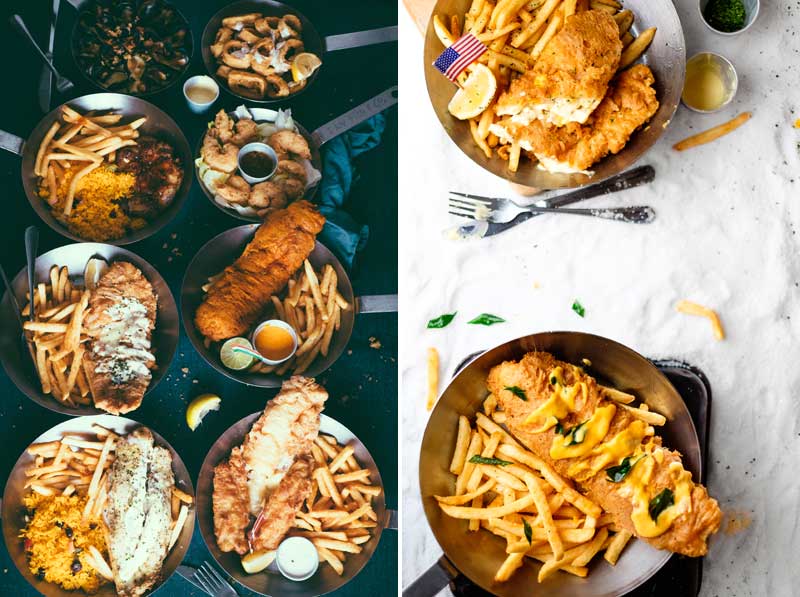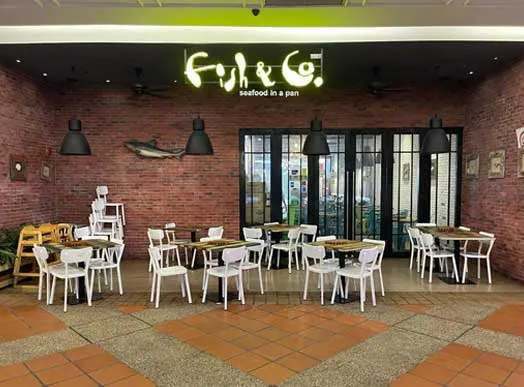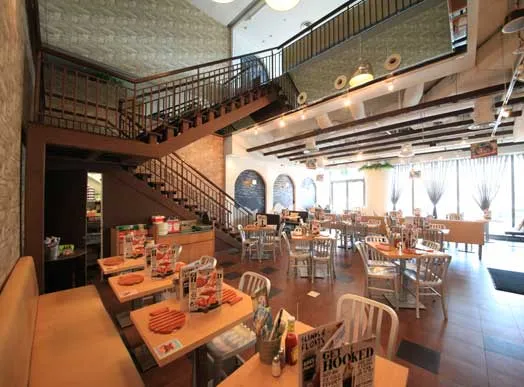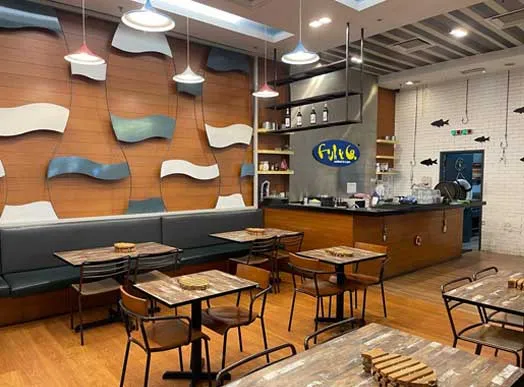 Starting investments from:

$470,000

Company type:

Restaurant

Year company was founded

1998

Year of launching franchise

2001

Franchised companies

>7

Owned companies

>5
You need more information?
Send a request to get free consultation from the official representative of the company
Joe Chiang
Director of Corporate Development
Complete your request
Information provided: Fish & Co. Restaurants Pte Ltd
Interested? ASK QUESTIONS ABOUT THE FRANCHISE
Mr. Joe Chiang
Director of Corporate Development
Feedback
Ask a question about the franchise