Description of franchise Kids Center Baby Club
"Baby club" is a playground where we carefully develop kids` intelligence and prepare them for an adult and diverse life in the new age of information technologies. Kids acquire logical thinking skills and creativity, the ability to learn and develop speech by playing. For the past many years, we have applied the best methods for early development: N.Zaitseva, M.Montessori, Z.Dienes, B. and L.Nikitin, A.Valyavsky, E.Kosinova, E.Zheleznova. There we picked only the stuff needed for intellectual development of kids from them and combined it with the methods created by our specialists. "Baby club" is a lifestyle.
Kids` Center Format
Careful development of intelligence
Baby Kindergarten
1,5 hours twice a week
(total 3 hours per week)
for 30-45 kids five times a week with
the materials of Baby Club
(50 hours a week)

For kids from 8 months to 6 years old
1-2 group with 8 kids
Teaching Parental Skills
Investments from $50,000
Payback period 2 years
Lump-sum payment - $20,000.

For kids from 8 months to 6 years old (kindergarten from 3 years old)
2 or 3 full-day groups of 15 children
Includes Club franchise
Teaching Parental Skills
Investments from $75,000
Payback period 2 years
Lump-sum payment - $20,000.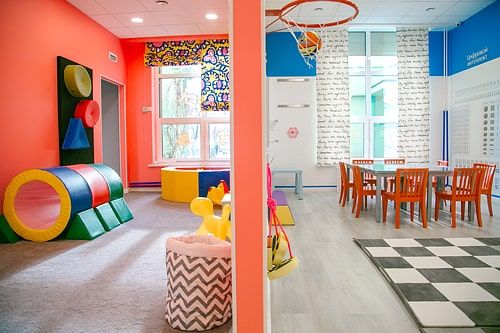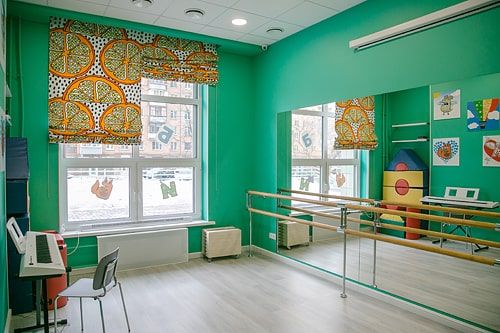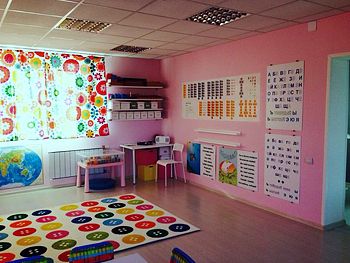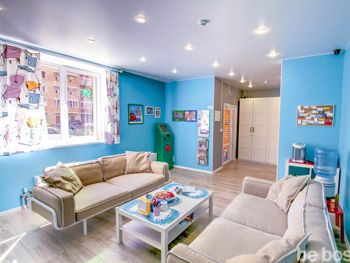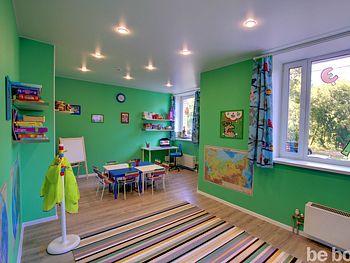 FRANCHISE OFFER
Assistance of our startup team (lawyers, designer, personal manager -supervisor);
Assistance in selecting premises;
Methodological developments for conducting classes, long-term and lesson planning for five years;
Employee selection and training using Baby Club methods;
More than 80 hours of corporate training for the Partner and their employees;
Access to the continuously updating methodological base on the internal resource (Intranet);
Well established business processes in club opening and running, based on 17 years of experience.
How much does Baby Club franchise cost?
Baby Club has the franchise fee of up to $10,000, with total initial investment from $90,000.
Initial investments: from $90,000.
Payback period: 2 - 3 years.
Monthly turnover: from $11,600.
Royalties: 7% of the profit.
Lump sum payment: from $10,000 to $20,000.
The lump sum payment includes:
the right to use the brand name;
automated system;
start up team work;
advertising materials;
staff trainings;
partner trainings;
methodologies;
software.
Other current payments:no.
Request Free Info

REQUIREMENTS TO BUY THE FRANCHISE
Love for kids and willingness to work with them;
Open mind and willingness to learn;
Initiative and responsibility;
Aim at highest results;
Desire to help children develop their intelligence;
Experience in business and wish of self-realization.
REQUIREMENTS FOR THE ROOM
FRANCHISE ADVANTAGES
Your advantages for opening either your "Baby club" or "Baby Kindergarten"
Ready business models;
No additional payments for services;
Unique methods of early child development;
Well -known brand and federal support of Management Company;
Continuous learning and exchange of experiences;
Work in an interesting team led by Eugenia Belonoshchenko, the entrepreneur of the year in the nomination of "Education and Development" according to Ernst & Young.*