Beauty Salons Prive7 Express Franchise
Beauty Salons Prive7 Express Franchise

Prive7 Beauty Express Franchise Opportunities
The history of Privé7 started in the year 2011 with a strong willingness of creating a place where first class service would meet high quality, in a fashionable salon's atmosphere with heartwarming conversations and discussions on the latest news.
There are currently 2 luxury beauty salons under the brand Privé7: Privé7 Frunzenskaya and Privé7 Zhukovka. There also is a Privé7 express beauty salon and a beauty school Privé7 ACADEMY.
The company Privé7 is glad to share a unique experience in the beauty industry and invite to cooperation active and responsible partners.
Franchise advantages of "Prive7 Beauty Express"
Best in the make-up industry
Modern recognizable brand
Uniform quality standards
A range of quality services in 1 hour: make-up, styling, manicures
Unique training program of owners and staff
Private world class academy for staff training
Quick return on investment (12 months)
Our business-plan indicators confirmed by current working salon indicators
Working in the beauty industry under the brand PRIVE7 involves talking with famous people who will become your regular customers.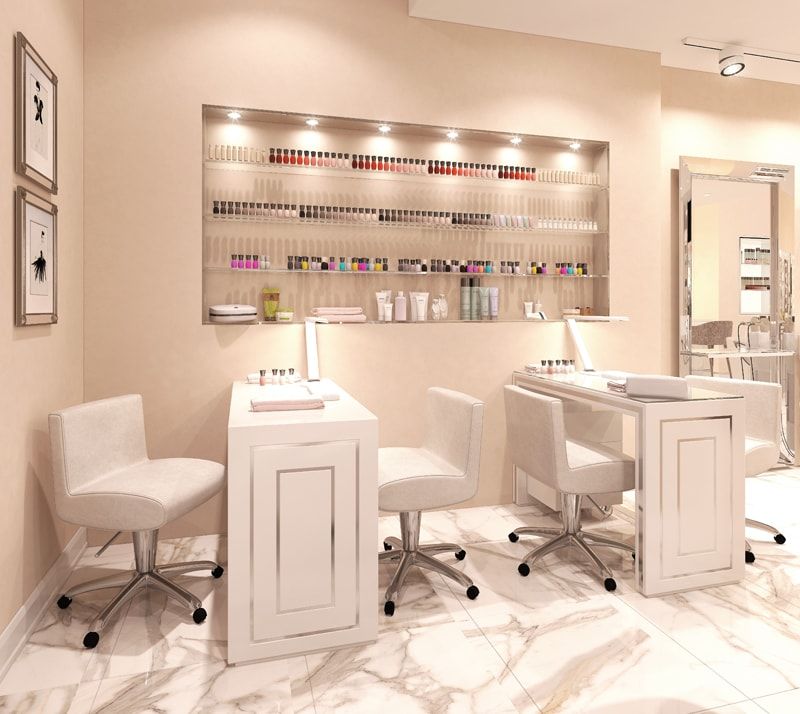 Size of stores, sales offices
Size of salon: from 40 m²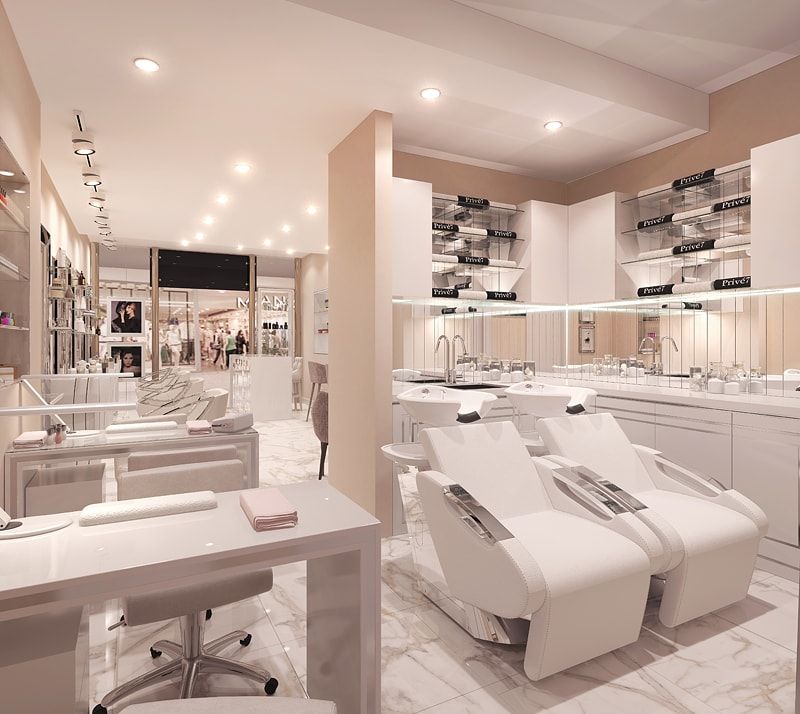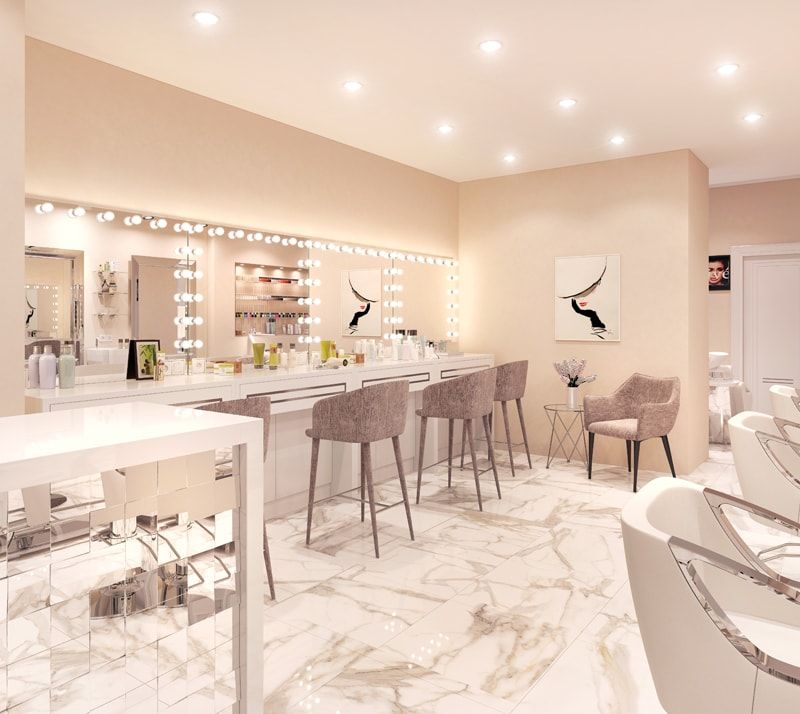 Zoning:
Reception, meeting guests
Boutique, area sales
Area of services:
Hairdressing seats, hair stylists
Makeup, makeup area and eyebrow master
Nail services
Hair removal cabinet (beauty)
Franchise offer
Open a successful beauty salon Privé7 Express and become number No.1 in its region in the beauty industry.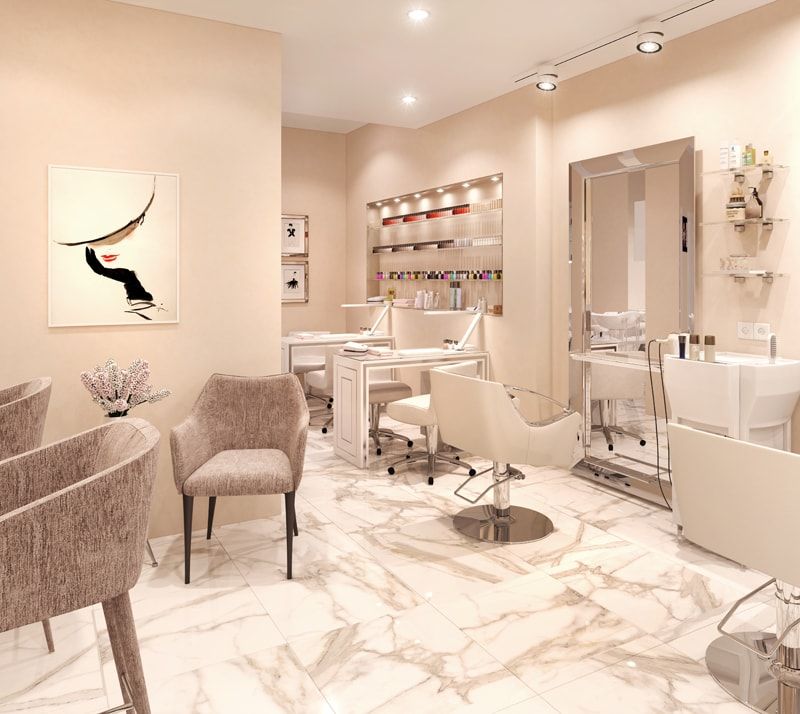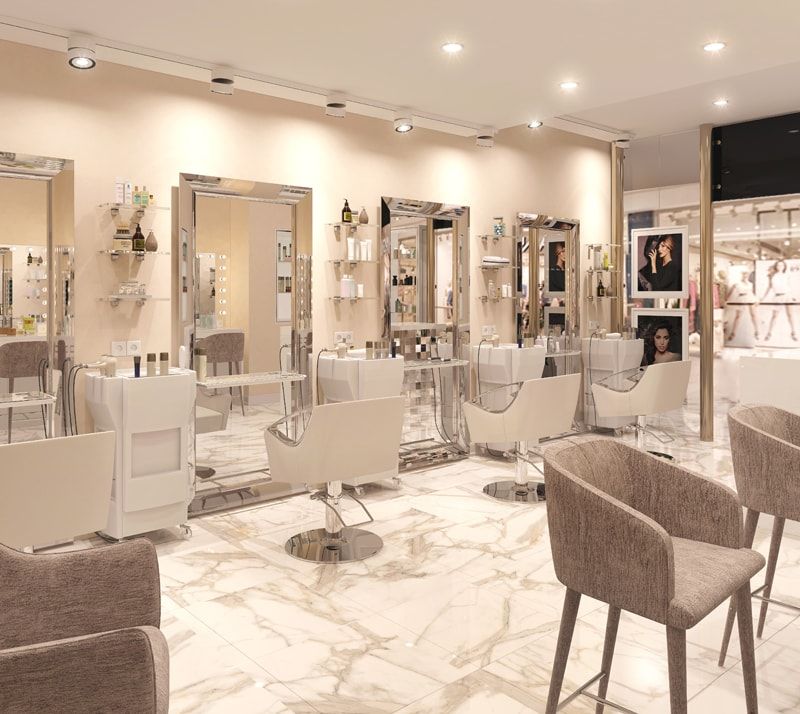 How much does Prive7 franchise cost?
Prive7 has the franchise fee of up to $26,500, with total initial investment of up to $113,000.
Investments
Initial investments: $113,000
Franchise Fee
Project work
Repair and building materials
Furniture
Equipment and inventory
Commodity content
Form
Consumables
Training and certification.
Payback period: 12 months
Average turnover per month: $37,000
Royalties: 5% but not less than $850 per month
Franchise Fee: $26,500
(the possibility of acquiring a Master franchise for the region a lump-sum contribution of $53,000)
Right to use the brand Privé7
BrandBook

Placement on the corporate website of the company, assistance in SEO promotion and configuration of contextual advertising on Yandex and Google.
Electronic library of corporate templates;
Guide to social networks promotion (Facebook, Instagram);

Placement

Assistance in selection and assessment of locations;
Development of individual design-project salon;
List of recommended equipment, consumable and finishing materials;

Finance and planning

Technology launch and project development with minimal risk and time costs;
Project's business plan and computation of the optimal marketable content;

Softwear program
Training

Professional training of personnel by Academy Privé7 specialists.
Start up teams of the founders of the project Privé7 to open your beauty salon.

Business organization management.
Other current payments: depends on the location
Room rental
Utilities
Wage fund.
Request FREE Info

Success story
Since its creation in 2011, the development of Prive7 beauty network has never stopped.
Indeed, the makeup artist star Irina Miroshkina and businesswoman Susanne Karpov put a lot of effort to assemble a team of masters of the beauty industry, which confirms the title of Privé7 as the best in the industry on a daily basis.
Requirements for buying the franchise
Desirable experience in business;
Availability of the necessary funds;
A professional Manager must manage the salon.
Requirements for the room
From 50 m² with high traffic: shopping centers category A and above, central streets with pedestrian traffic, elite residential area.
Important
Parking availability;
Public transport;
Display window, private entrance.

At the moment we can not connect you to the representative of this franchise.

Find other similar franchises in our catalog!
You need more information?
Send a request to get free consultation from the official representative of the company
Tatyana Ivanova
Complete your request
The information is provided from public sources on the Internet
Ask a question about the franchise