Goodwill Franchise For Sale - Chain Of Gastronomic Supermarkets
Goodwill Franchise For Sale - Chain Of Gastronomic Supermarkets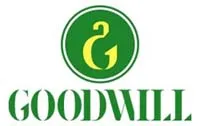 Description of Franchise of Goodwill Gastronomic Supermarkets Chain
The chain of gastronomic supermarkets Goodwill has been working on the retail market of Georgia since 1997 (the first supermarket was called «Scorpio») and is considered to be the biggest and the most familiar. Today, Goodwill chain includes 8 supermarkets, the majority of which are located in trade centers and business centers of Tbilisi, Batumi, and Gori. Goodwill chain has a federal scope with own production of 1500 culinary, gastronomy and cafeteria products. Total trade area of Goodwill is 13,794 sqm.

Modern and technological retail chain offers a wide variety of food products and related non-food items.
The main distinguishing feature of Goodwill is the assortment of own production: semi-finished meat products and ready-made products, gastronomy and frozen semi-finished products, ice cream, pastries, and confectioneries.
Gourmet format with a wide range of exclusive Georgian products.
There is also a big choice of fresh products and delicacies from Georgian manufacturers as well as imported ones. The supermarkets include cafeterias where the customers can both buy gastronomic products and try them in a pleasant atmosphere.
PRODUCTS
SKU more than 50,000 products
Up to 250 gastronomic products of own production
More than 250 confectionary items
Up to 70 kinds of meat products
SERVICE
Internet store
Catering services
Corporate service
Onsite cafeteria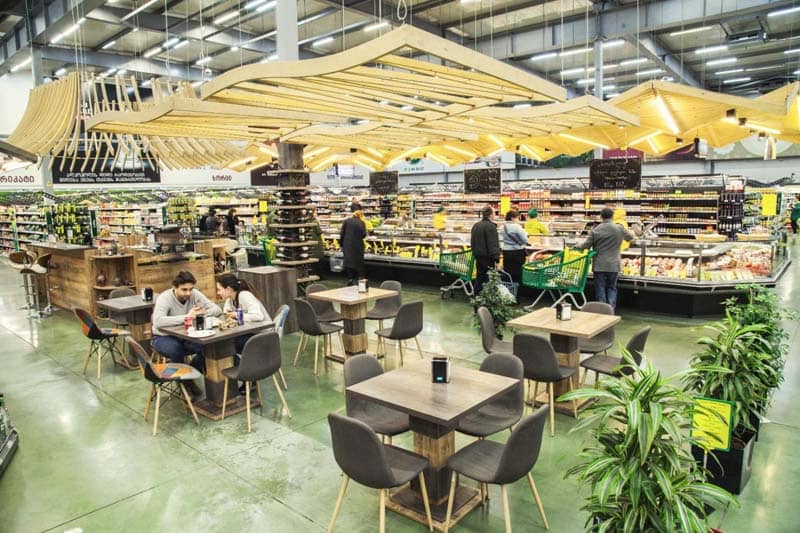 The shops are introduced in three main formats

| Big supermarket | District supermarket | Convenience store |
| --- | --- | --- |
| A self-service store with a wide range of food and non-food items of frequent demand. | A self-service store of a hypermarket concept | A shop with a combined form of trade (self-service + counter trade) selling mainly "Goodwill" culinary products. |
| Trade area: from 2,000 - 4,500 sqm | Trade area: from 1,000 to 1,600 sqm | Trade area: from 150 tо 300 sqm |
| SKU: 20,000 - 25,000 items | SKU: up to 15,000 items | SKU: up to 3,500 items |
| Space sharing: Food products: 60 - 65%, non-food: 35 - 40% | Space sharing: Food : 70%,non-food: 30% | Space sharing: Culinary, pastry, confectionery: 60%, related products: 25 - 30% |
| Cafeteria: from 40 – 175 sqm | Cafeteria: from 25 – 80 sqm | Cafeteria: from 15 – 40 sqm |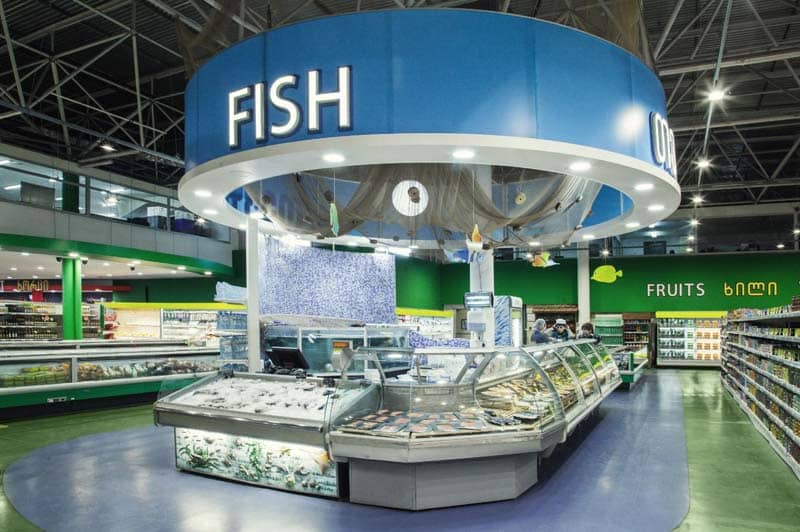 Goodwill Franchise Offer
Joint-Stock Company "Goodwill" encourages you to open a store complying with the programs of direct franchising.
We offer:
The right to use the trademark
The right to use trade technologies
Contracts with suppliers in compliance with Goodwill discount policy
Staff training
The assistance in launching the store
Control of all working processes by the regional manager of the company.
Training and support:
Training in work standards and technologies of the company with attestation for 1 manager, 1 shop assistant, and 1 cashier in our specialized training center.
Assistance on the opening of a launching group.
Store maintenance of the regional manager after opening.
Control of all working processes by the regional manager.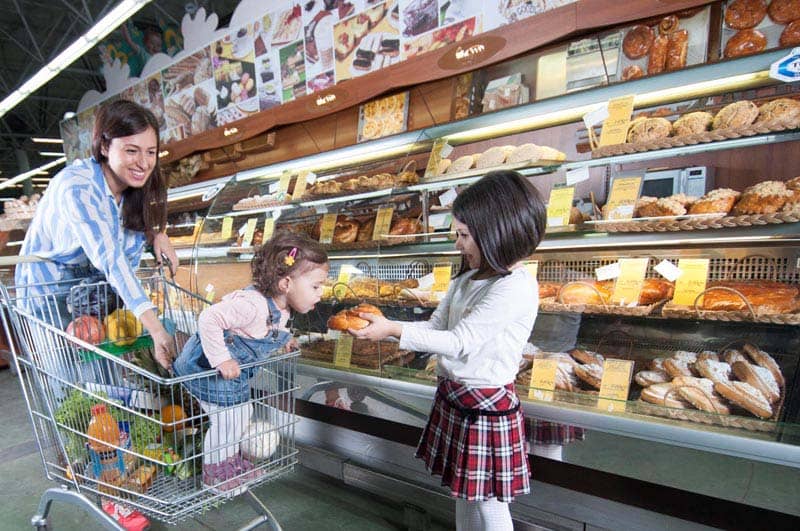 Goodwill competitive benefits for a franchise
You are your own boss.
High profit.
Goodwill unified logistic delivery system
Well-established approaches to building a retail business, software development, a trademark of the biggest retail chains.
Control system for economic activity.
Products and services of the highest quality at competitive prices.
Staff training at specialized Goodwill training centers.
Staff internship at working stores of the chain.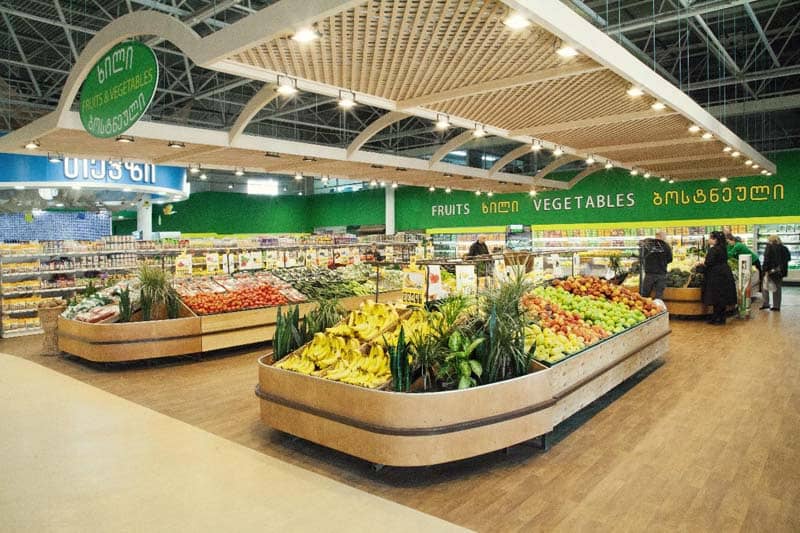 How much does Goodwill franchise cost?
Goodwill has the franchise fee of up to $13,560, with total initial investment range from $222,000.
Initial investments for a store of 200 sqm: $222,000
Franchise fee
Repair of the premises
Purchase of commercial equipment, inventory, consumables, cash and security systems
Shop design
Marketing for opening
The first purchase of goods and the stock of goods
Payback period: from 16 months
Average monthly turnover: $98,267
Royalty: 1,9%
Franchise fee: $13,560
Other current payments:
Obtaining alcohol license*
Deposit - 20% of the amount of the credit limit
Insurance premium - 0.7% of the amount of the credit limit
Request Free Info

Goodwill Franchise Business Model
Economics activity

| | |
| --- | --- |
| The shop is open | 30,5 days a month |
| The shop is open | 12 hours a day |
| Average traffic per hour | 80 ppl. |
| Average traffic per day | 960 ppl. |
| Conversion | 99,00% |
| Number of transactions per month | 28,987 pcs. |
| Number of transactions per day | 950 pcs. |
| Average check | $3,4 |
| Revenue per day | $3,222 |
| Revenue per month (turnover) | $98,267 |
| Partner's gross profit | $27,515 |
| Average markup | 39% |
| Return on sales | 28% |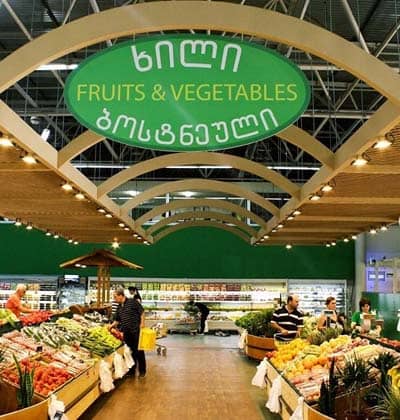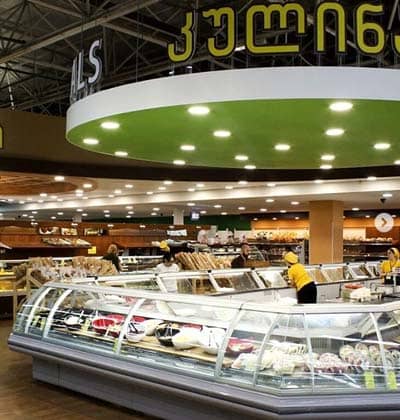 Requirements for buying goodwill franchise
Availability of real estate either own or at long-term lease.
Repair of the property in accordance with the standards of the chain.
Compliance with contractual obligations and standards.
Requirements for goodwill store
Trade area from 200 to 300 sqm.
Hall layout.
Well accessible place for vehicles and a loading platform with unhindered access allowing maneuver of vehicles.
Electric power not less than 35 kW.
Goodwill Franchise Advantages
Advantages of Goodwill gastronomic supermarkets chain
Goodwill company is a leader on retail market in Georgia and takes the first place among retailers regarding the turnover for 1 sqm.
The international quality standard ISO 22000 specifies requirements for a food safety management system;
Gastronomy products and delicacies from all over the world;
The assortment includes more than 50 000 items, rare ingredients, gourmet delicacies, exclusively fresh food;
Up to 250 gourmet products of own production: confectionery, sausages and delicacies, bakery products;
The largest producer and supplier of Georgian products/dishes;
Exclusive products that are supplied only for Goodwill;
Restaurant level culinary;
Technological ERP-system: assortment management, product distribution, supply chain management, sales management;
The warehouse is equipped in compliance with the latest European standards;
High standards of merchandising;
Premium catering service. Organizing different events;
Corporate service;
Online shop.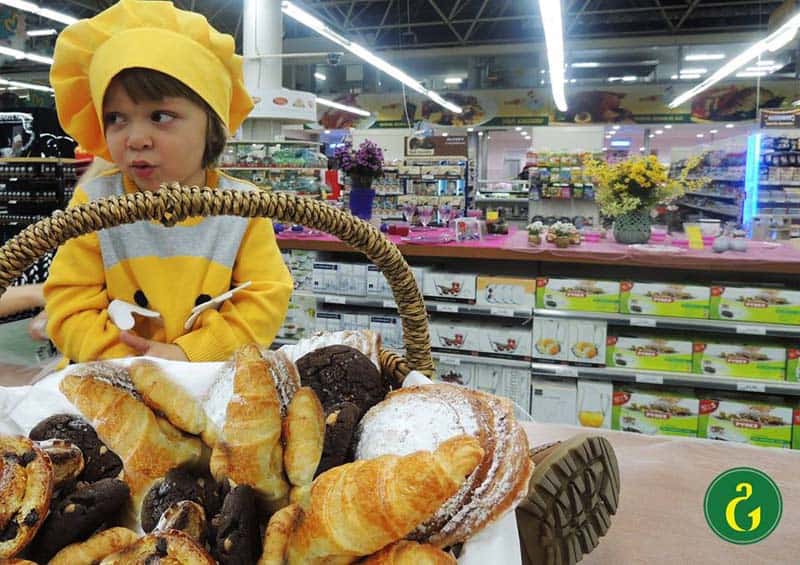 Advantages for customers
Up-to-date design of the store and its layout, good lighting system, commercial equipment, navigation;
Individual service, loyalty programs for regular customers;
Cafeteria: coffee from freshly roasted beans and pastries from own bakery. Ready food;
Culinary: always fresh salads, appetizers, soups, main dishes, and desserts;
Bread from own bakery;
Carefully selected seasonal and exotic vegetables and fruit;
Gift sets for any occasion;
Tasting of wine and delicacies from all over the world;
Toilets for visitors. Mother and child room with changing table;
Kids shopping trolleys;
Services: packaging, free cutting, minced meat preparation, delivery, pre-ordering of products on the Internet;
Related services: ATMs, payment terminals, possible postomat or a point for serving online orders.
Starting investments from:

$222,000

Company type:

Store

Year company was founded:

1997

Year of launching franchise:

2018

Own shops:

8

Total trade area:

13,794
You need more information?
Send a request to get free consultation from the official representative of the company
Irina Kosashvili
Complete your request
Information provided: Joint-Stock Company "Goodwill"
Updated: 09.08.2021
Testimonials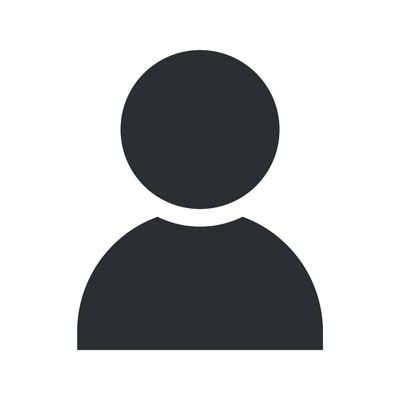 franchisor reviews
Goodwill
Store
franchisor reviews
Our company is very satisfied with cooperation with Topfranchise.com.We do receive many leads from potential franchises. At the moment our target country is Georgia,where we have already opened 2 gourmet market franchises, with people who found us on Topfranchise.com. We have big plans about expansion in other countries, which is possible with the team, who is working at Topfranchise.
Show More Franchisee Reviews
Interested? ASK QUESTIONS ABOUT THE FRANCHISE
Feedback
Ask a question about the franchise