Franchise of hardware engine cleaning Clean Motors
Franchise of hardware engine cleaning Clean Motors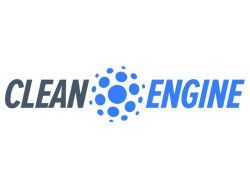 About the brand «Clean Motors»
Service centers for the prevention and cleaning of engines using the hardware method of the so-called "hydrogen cleaning". In 2020, we opened the first Clean Motors service and returned the invested funds after 11 months.
We have created a sustainable business model that has been tested by economic crises and the pandemic. Our business has been verified by 60,000+ customers.
The franchise of the Clean Motorsservice center is a free, profitable niche in the automotive services market. Innovative hydrogen cleaning of the engine is massively used in Europe, Asia, and the USA is associated with great interest in improving the environment and the quality of fuel use.
The "Clean Motors" franchise is a high–margin and fast-paying business.
Open a technological engine cleaning service first in your region!
Your success is important to us!
The service centers of each partner are part of the "Clean Motors" brand.
Key success factors:
Business automation;
Demanded service;
High level of service.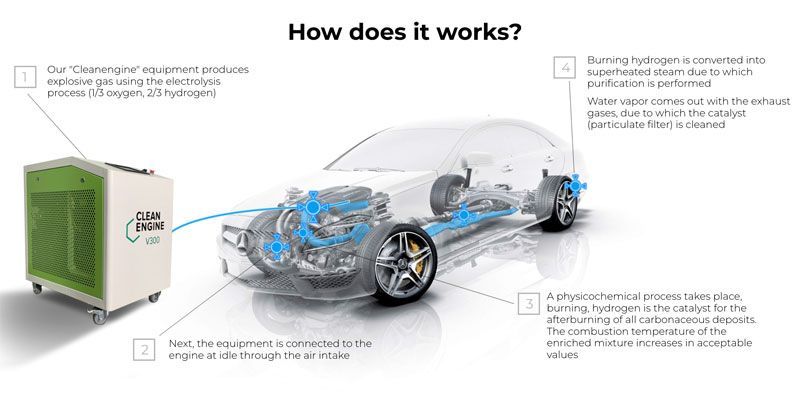 With our franchise, you will open a Clean Motors engine cleaning service center. You will provide services for cleaning car engines from carbon deposits (soot) using high-tech equipment.
This service is in demand for different brands of cars, from cars to trucks. When undergoing preventive engine cleaning, customers save up on maintenance and car repairs.
In our experience, more than 20% of clients return for re-cleaning after 2 weeks to consolidate the result, and, having learned about the new method, they will continue to return, recommending the service to their friends and acquaintances.
Support Options
Support at the launch stage:
Recommendations for finding a unit accommodation. We will help you choose the most advantageous location;
Audit of the lease agreement;
Visual service preparation, we provide a logbook, banner layouts for outdoor advertising, visualization and requirements for signboards;
We will provide an estimate cost sheet, requirements for furniture and software;
We will give to the partner a checklist for opening the service, instructions for finding and hiring staff, job descriptions, recommendations on motivation and staff salary info.
Trainings:
"How to communicate with a client and sell";
"Expertise - how to show it to the client."
Franching offer «Clean Motors»
We have created the most flexible cooperation terms, you can choose any franchise format depending on your goal and budget.
The "Start" format
Investments: from $15 000
Area: from 40 sq. m
Equipment: 1 installation
Maximum number of cars: 12 per day
Average check: $43
Net profit: from $6400
The "Business" format
Investments: from $20 978
Area: from 80 sq. m
Equipment: 2 installations
Maximum number of cars: 24 per day
Average check: $43
Net profit: from $3500
The "Success" format
Investments from$ 26 737
Area: from 80 sq. m
Equipment: 2 installations
Field service
Maximum number of cars: 36 per day
Average check: $43
Net profit: from $6 335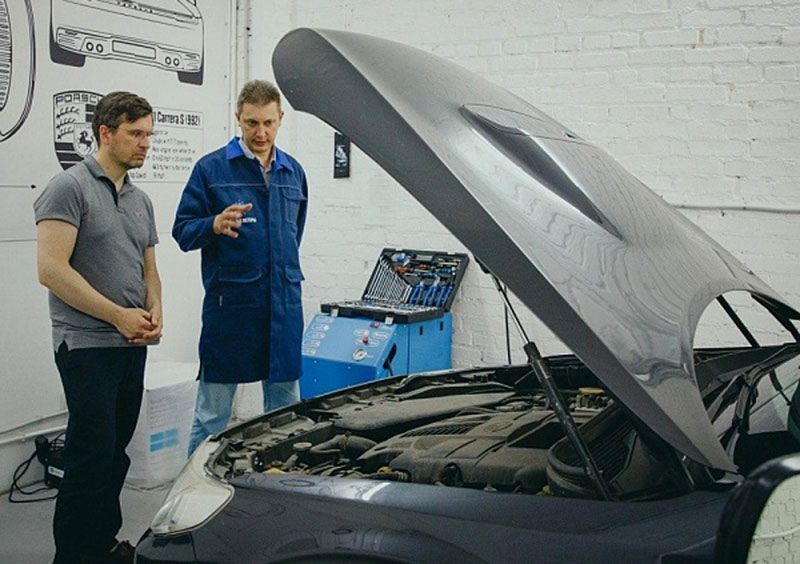 How much does the «Clean Motors» franchise cost?
«Clean Motors» a franchise fee ranges from $15,000, with a total initial investment from $26,737.
Initial investments: from $15,000
Rent;
Repair;
Equipment;
Payment fund;
Advertisement.
Payback period: from 9 months
Average turnover per month: $5,040
Royalties: $216
Franchise fees: from $7,200
Registered trademark Clean Motors;
Staff training, internship;
A workstation with installed and configured software for conducting all business processes;
Website;
CRM system;
Loyalty Program;
Customized advertising campaigns;
Connecting analytics systems.
Other current payments: none
Request Free Info

Clean Motors Franchise Package
We have created a fully working business model and we are ready to share our successful project with franchisees.
Federal brand
The federal brand allows you to reduce marketing costs. We invest the royalties received from franchisees in promoting the brand.
Equipment
We provide a 2-year warranty on equipment and maintenance for the entire service period.
Training
We will train you and your employees in everything, and provide the necessary support when starting and running a business.
Management support
We will give the franchisee book – a complete guide to all company business processes.
Marketing support
Federal marketing campaigns, a ready-made loyalty program for customers of the Clean Motors service, customized Yandex Direct and Google Adwords advertising campaigns.
Website and CRM system
We will provide a ready-made website in the corporate style of the Clean Motors brand. The site is integrated with a CRM system, you see all requests and calls from customers in real time.
Operational control
Customer service quality control system, monitoring and analytics on a unit operation.
Requirements to buy clean motors franchise:
Unit accommodation (Room) from 40 m2;
First or second line;
Client area;
Presentable appearance outside and inside;
Registration of the service according to the standards of the company "Clean Motors".
«Clean Motors» Franchise Advantages
Registered trademark;
Automated core business processes;
Own production of Clean engine equipment;
The processes described in detail in the Franchise book;
Simple and clear business conditions;
Effective advertising channels tested on their own outlets;
Effective sale training;
100% support at all cooperation stages;
A grant obtaining possibility based on the franchisee analytical indicators;
A technological and eco-friendly business.
Starting investments from:

$15,000

Company type:

Service

Initial Investment:

from $15,000 to $26,737

Year company was founded

2019

Year of launching franchise

2022

Owned companies

3
You need more information?
Send a request to get free consultation from the official representative of the company
Chichev Dmitry Evgenievich
Proprietor
Complete your request
Information provided: Proprietor Chichev Dmitry Evgenievich
Interested? ASK QUESTIONS ABOUT THE FRANCHISE
Chichev Dmitry Evgenievich
Proprietor
Feedback
Ask a question about the franchise