Screen2b Franchise For Sale - Indoor Advertising
Screen2b Franchise For Sale - Indoor Advertising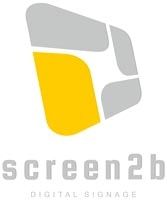 Description of Indoor Advertising on Screen2b Franchise
Screen2B is an advertising and production company which has been in the market for 14 years. The Own chain consists of 6,300 monitors installed in transport and on stationary objects. The chain embraces more than 80 towns and cities in Russia. We have created a technological product which works via Cloud and supports our own software.
We are expanding our business; therefore, we invite you to partnership with us!
No special skills and knowledge are required to start the business. You need just willingness to work with advertisers and choose places for installing screens, the entire technological part is maximally automated and convenient to use.
You will easily manage the chain of 50 monitors and will be able to get a stable income, committing several hours a day to your work.
Places for installing monitors
Shops
Trading and business centers
Fitness clubs
Hospitals
Cafes
Transport stops
Public places
DIGITAL SIGNAGE Screen2b PLATFORM
The element of up-to-date digital economy for sharing advertising and informational content on multimedia devices instantly. It is a convenient and effective tool for interacting with end users, encouraging them to purchase goods and services.
Franchise Packages
Standard
Business
Number of screens
25
50
Franchise fee
$1,989
$1,989
Training and sharing materials for work
Package of documents necessary for work, training, presentation materials, etc.
Software support and Internet traffic, in month
$9
$9
Royalties
3%
3%
Costs for starting a business
$17,770
$33,527
Franchise fee includes
A set of video screens with adapters for connection
The right to use the registered trademark and licensed software
Access to Personal Cabinet for remote management of screens
Connection to online reporting for advertisers
Business training on Screen2B video screens
Training and assistance with finding a place and discussing the terms for rent with a lessor
Ready-made sales scripts to attract advertisers
Assistance in establishing IE / LLC, selection of codes referring to all-Russian classifier of economic activities
Package of contracts with an advertiser and a lessor
Video content for screens permanently updated
Brand book and layout package
Landing with the description of the service, online calculation of the accommodation costs
Presentations for lessors and advertisers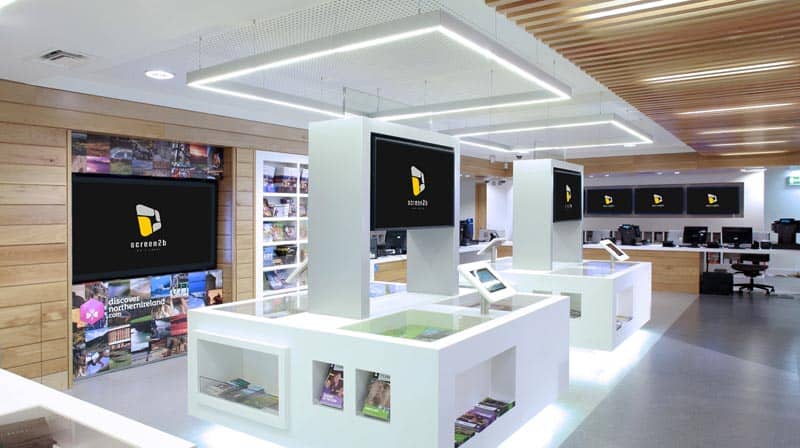 Own Production
Production and technical department are located in Russia. We produce screens of the highest quality which can endure voltage drops and exclude the possibility of fire thereby being a reliable and safe tool for advertising.
Our video screens have a matrix of increased brightness, which is able to work 16 hours 7 days a week, while the picture quality remains bright and distinct.
Unique service for managing work with screens
We have created an environment which allows work with an unlimited number of screens in different locations of the city. We have implemented geotagging, which allows us to show ads only on those screens that are in the closest location to the advertiser.
Our system of distant management of advertising screens is convenient due to many reasons:
The system handles the issue with remote arrangement of displays.
Intuitively clear interface.
Absolutely new mechanism for broadcasting.
Easily created advertising campaigns.
Perfect adherence to the rules of advertising campaigns.
Transparent reporting to advertisers.
Automatic filling with information and entertainment content.
Simple management of an unlimited number of advertising screens.
The system automatically:
Makes broadcasting.
Fills it with entertainment and informational content.
Makes playlist, strictly following the rules defined by users and advertisers.
Makes a report.
Own video production
We support our partners working with Screen2b by providing informational and entertainment content for your screens daily. We have shown thousands of videos and we know what they would like to watch.
"We ensure you that we will provide you with interesting TV content for your screens. Our entertainment videos are copyrighted. We make TV news within a day and they immediately appear on the screens of our partners."
To become our Partner, you need:
You
To buy equipment
To learn from us how to manage the work with screens, installing screens and attracting advertisers
Find places for rent
Attract advertisers by using our well-established approach
Broadcast the videos
Screen2B
Makes equipment
Assists in registration of business (legal entity)
Assists in negotiations with lessors
Forwards regional requests from advertisers
Gives you the opportunity to take part in federal advertising campaigns
Develops Screen2B chain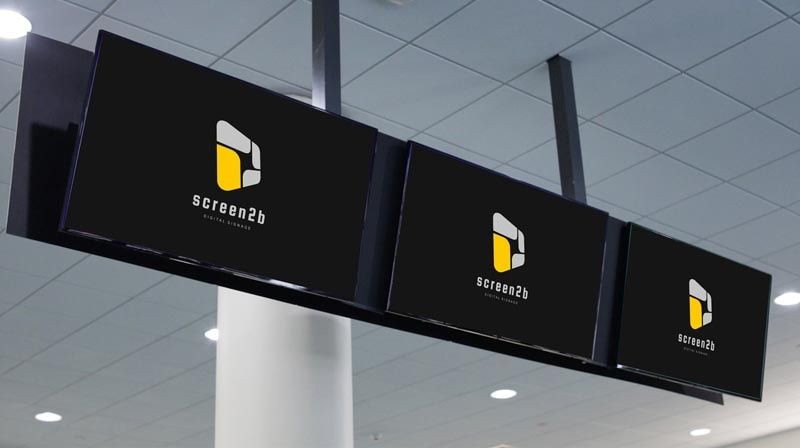 How much does Screen2b franchise cost?
Screen2b has the franchise fee of up to $1,989, with total initial investment range from $8,294.
Investments for opening advertising business of Screen2b franchise
Initial investment: from $8,294
Well established model of starting and doing business
10 screens
Licensed software with instructions on how to use it
You will have the whole business package ready to be implemented.
Payback period: from 7 months
Average monthly turnover: from $2,977
Royalties: 3%
Franchise fee: $1,989
Other current expenses: $8 a month for 1 screen, a subscription fee for access to screen management service
Request Free Info

Business Model of Screen2b Franchise
Your income will directly depend on the number of the advertisers you'll attract and screens you'll install. Let's consider two examples of possible chains of 15 or 50 screens.
Chain of 15 screens
Chain of 50 screens
10 advertisers
Placing 20-sec video
which costs $26
You receive monthly:
$3,614
$12,038
Monthly expenditure:
$1,794
$7,384
Monthly revenue:
$1,833
$4,654
Maximum number of advertisers for 1 screen is 15 if running 20-sec videos and 30 if showing 10-sec videos.
The price for the video depends on how long it is and how frequently it is shown.
The advertising campaign for each client is calculated automatically by our service.
The main expenses will be paid for the rent of places for screens (from $21 for a screen) and premium for a manager or discount for the advertiser. The expenses may be cut if you sell air for advertisements yourself skillfully.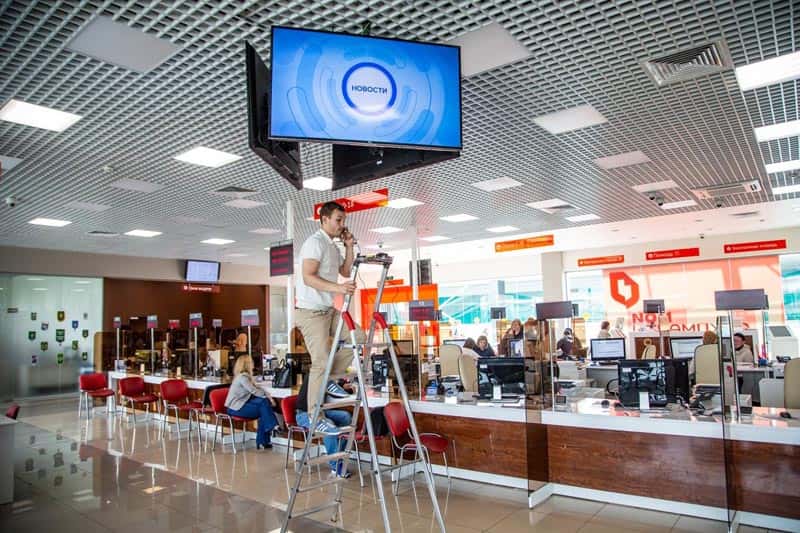 Screen2b franchise advantages:
Advantages of working with Screen2b:
14 years of experience with DIGITAL SIGNAGE
Own production in Russia
Registered software and hardware complex
Own software
Own production department - we showed hundreds of thousands of videos and know what exactly the viewers want to see!
Daily news content for screens
24-hour technical support service
We are part of a unified system for informing and broadcasting for people in public places
Manage 6,300 screens across Russia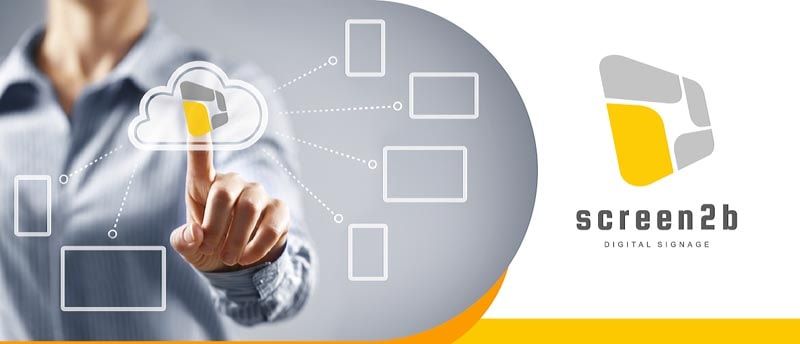 Advantages of Screen2b platform:
Transparent reporting system
Guaranteed advertising contacts (only real broadcastings are paid)
Perfect adherence to the rules for showing advertising content
Effective interaction with the audience
The possibility of geotargeting (choice of location with potential customers) - local interaction with the audience
Wide opportunities for placement of various advertising content
Instant management of the advertising campaign (launch of advertising and replacement of the video in 2 minutes)
Real-time ad broadcasting statistics
The ability to manage a large number of screens (federal companies in many locations)
Participation in federal advertising campaigns
Starting investments from:

$8,294

Company type:

Service

Company founding year

2004

Year of franchise launch

2018

Our monitors in cities:

more than 80

Own screens:

6,300

At the moment we can not connect you to the representative of this franchise.

Find other similar franchises in our catalog!
Information provided: LLC "Innovationnye sistemy"
Interested? ASK QUESTIONS ABOUT THE FRANCHISE
Representative of the company
Feedback
Ask a question about the franchise