Free Wi-Fi Franchise For Sale - City Network
Free Wi-Fi Franchise For Sale - City Network
Description of Free Wi-Fi City Network Franchise
Buying Free Wi-Fi franchise, you become an owner of an up-to-date, profitable business and begin to get the payback from the second month of operating it. The success is due to a smart Wi-Fi connection and Wi-Fi marketing.
The service includes a complex of technological products which allow a business to improve the quality of services, increase a client base, inform current clients and as a result, grow revenues.
We aim at unified city Free WI-Fi network, not only to "link" all the city but to facilitate access to the network and connection to the Internet.
Our mission is to improve the quality of life of each citizen and guest and to make their stay at any point of the city comfortable.
How does it work?!
For a client who wants to connect to Free Wi-Fi network
Undeniable advantages
We aim at creating the best conditions for a comfortable life with quick access to information everywhere anytime!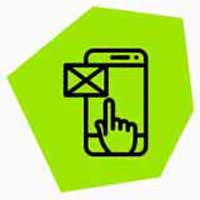 One-time authorization
You only need to log into the system once and you will have access to the Internet without any additional confirmation anywhere in the city!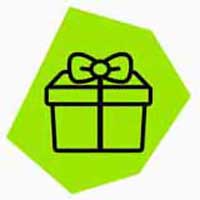 Absolutely free
The access to the city Wi-Fi is absolutely free! Connect and use unlimited Internet absolutely for free!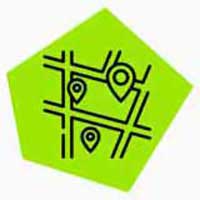 Unprecedented coverage
Unprecedented service! Wherever you go, you can always use your home Wi-Fi for free. All the city is connected to one network.
For a partner who chose to connect their establishments to Free Wi-Fi
Your clients connect to unified Free Wi-Fi city network
They receive advertisements
Your prospective clients can also connect to the network:

Average duration for an Internet session is 30 minutes
Advertising comes each 10 minutes
During a session, a client can see several ads
You get interest (percentage) of ad views and ad transitions.
The main benefit of Wi-Fi marketing is targeting based on:
Geodata;
Data from social networks;
Visited establishments and places, preferences.
For Free Wi-Fi franchise partner:
98% of establishments provide their visitors with free Wi-Fi, which costs the organisations money and in addition they all spend on advertising. We offer to build Free Wi-Fi network in your city and connect your partners and advertising companies to it. It will allow them to make money together with you by using free Wi-Fi.
How much does Free Wi-Fi city network franchise cost?
Free Wi-Fi has the franchise fee of up to $590, with total initial investment from $4,240.
Initial investments: $4,240
Franchise fee
50 sets of equipment (1 set of equipment - $65, 1 connection - $7)
Payback period: 9 months
Average monthly turnover: $2,930
Royalties: none
Franchise fee: $590
Exclusive right to use the brand Free Wi-Fi in your city;
License for the provision of the services;
Account manager;
Business plan based on the population of your city;
Described business processes for connecting new organizations (and other objects) and advertising;
Brand book, promotional and presentation materials;
Training materials on promotion, training on selling services;
Access to the knowledge base and instructions;
Corporate discounts on equipment for network partners;
Federal site and personal profile with statistics.
Other current payments: none
Request Free Info

Business model of Free Wi-Fi city network franchise
How will our partners make money?
For the owner of the Internet access point:
Growing revenue due to a convenient and profitable advertising platform.
Free advertising at your own Internet access point.
An interest (percentage) of advertising at your access point.
We are ready to provide you with an analysis of the visits to your establishment.
For advertiser:
An opportunity to place advertising at any point in the city.
The price for advertising in unified city network "Free Wi-Fi" is times cheaper than in Yandex and Google.
Transparent and clear reporting system. Personal account and personal manager.
How can a franchisee make money:
1. Connecting subscribers:
Each subscriber is given a month of free Internet access to try the services.
Connecting 25 subscribers, you receive passive monthly revenue - $370. According to statistics, 2-5 subscribers connect to the network daily in Tyumen. That means unlimited opportunities.
2. Selling advertising traffic and services:
Selling advertising services, you receive 25% of its price and 5% of the advertising sold into your city by the main office.
Franchise free wi-fi is for you if:
You are willing to work and get a good profit. We are building a federal network in a strong team and are ready to assist the people who are striving for constant growth.
You`d like to start your own business without big risks.
You `d like to establish your own business and combine it with your main job.
You are not satisfied with your work and are looking for a stable high income.
You are tired of working for someone!
Advantages of Free Wi-Fi city network franchise
Advantages of Free Wi-Fi business?
1. Operating and well-approved business model.
We will share all our experience and knowledge with you and foster your quick business growth.
2. Don`t know the technology?
Our technical specialist will train and support you 24/7.
3. Quick start without risks!
The business model is approved and successfully operates in many Russian cities. You can start your business after completing the training program.
4. Constantly growing income!
Each establishment of your city, which you involve into the network brings you income by paying your subscription fee and for advertising.
5. Market potential.
In Russia, there are over 200,000 guest Wi-Fi networks and less than 10% of them use Wi-Fi marketing.
6. 1 city - 1 partner.
Exclusive rights to your city.
7. We share our experience.
We will share all the experience we have gained and all our hacks with you in order to mutually benefit each other.

At the moment we can not connect you to the representative of this franchise.

Find other similar franchises in our catalog!
You need more information?
Send a request to get free consultation from the official representative of the company
Nikita Krestyanikov
franchise manager
Complete your request
The information is provided from public sources on the Internet
Ask a question about the franchise