GROOM Franchise For Sale - Pet Grooming Salon
GROOM Franchise For Sale - Pet Grooming Salon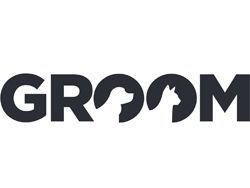 About the brand «GROOM»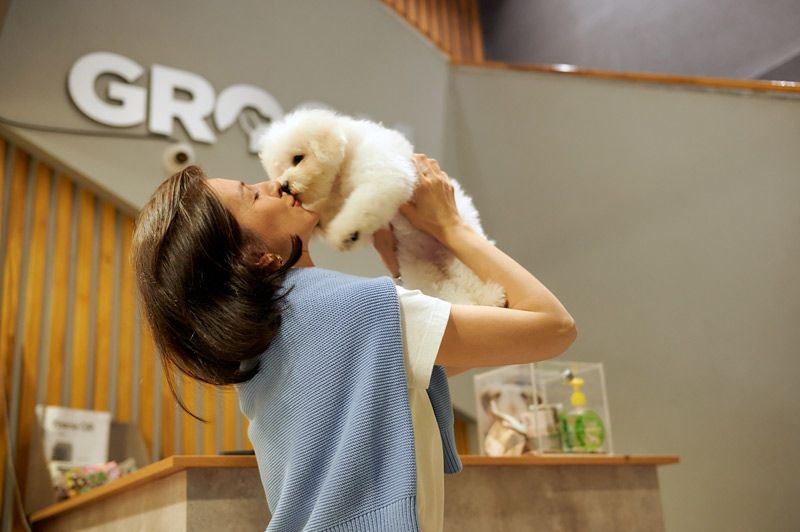 GROOM is a grooming and beauty salon for pets with a monthly turnover of 12000 USD.
Founded on June 7, 2011 by one of the most successful groomers in Europe and winner of the title "Groomer of the year 2016". In 12 years of existing our company won the title of Best Salon 11 times in a row. Over time, we began to implement franchises based on the high-level services we provide in the field of grooming and all the titles that we won because of that.
The franchise development and sales are carried out by our Salon Director, who is also personally advising and creating individual business-development plans for each branch. At the moment, we count more than 112 grooming salons in the Europe and CIS, which makes us the largest franchise in Europe. GROOM is trusted by hundreds of partners in the pet service industry, because in addition to developing our own network, we make a huge contribution to the industry. We have our own eco-system that doesn't depend on any external factors, providing our franchisees with all the resources they need, starting with provision of qualified staff thanks to our own grooming academy and ending with the franchise packaging, provision of any required equipment and systems like CRM, telephone, our own call center, and advertising. We maintain our great reputation with 98% of positive feedback. We do not work at a loss, because for a long time we have managed to optimize work processes and build a unique business model that has allowed us to become a leader in this segment. Our main field are grooming services for dogs and cats, but we also sell luxury cosmetics from some of the largest and best-known manufacturers worldwide like Crown Royale (USA), PSH (Spain) as well as our own brand of GROOM cosmetics. We use all mentioned materials in our salons and offer them for sale.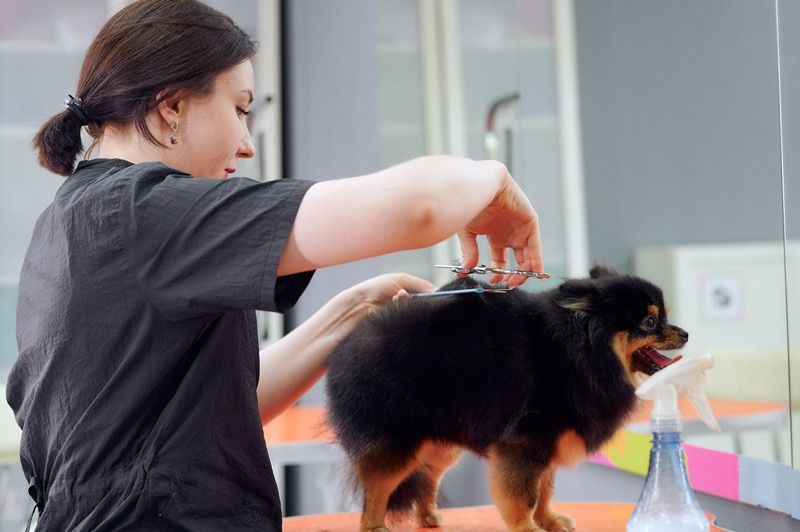 ---
We plan on opening an additional 20 salons in Europe and CIS by 2025 and become the largest franchise in our field worldwide.
---
SIZE OF salon
Salon:
at least 30-60 sq.m.
Franchise Fee: $10,000
Investment: $20,000
Franchise package
The franchise package includes all the necessary documentation for your salon. You get access to our CRM database, which includes the data of the company's clients as well as information about the clients appointments, it generates revenue reports and may be installed both on a PC or a mobile device which allows you to control the work process from all over the world. You get your very own focus group, which will be fully engaged in the opening process of your salon, advertising on the internet, preparing your staff (from groomers to salon managers, depending on the package), orders all the necessary equipment and conducts a training with the franchisee including the documentation, integration into our system and management training. We also provide you with a financial model of the salon, where we indicate all the expenses and profits as well as the payback period for your salon. An excellent bonus is a thoroughly designed brand book with all the necessary printing and access to our educational video platform, which includes all the necessary workshops on grooming animals of various breeds, as well as training videos for grooming managers. Our franchisees are our partners, whom we support throughout our cooperation, help them work through any issues and make all schemes of our work completely transparent. Your development is beneficial to us because this makes our network grow as well. By trusting us, you trust grooming professionals, which means there are no unresolved situations for us. We are very focused on successfully developing our potential together with you and are doing everything in our power to help you achieve all key financial indicators and get the fastest possible return on your investments!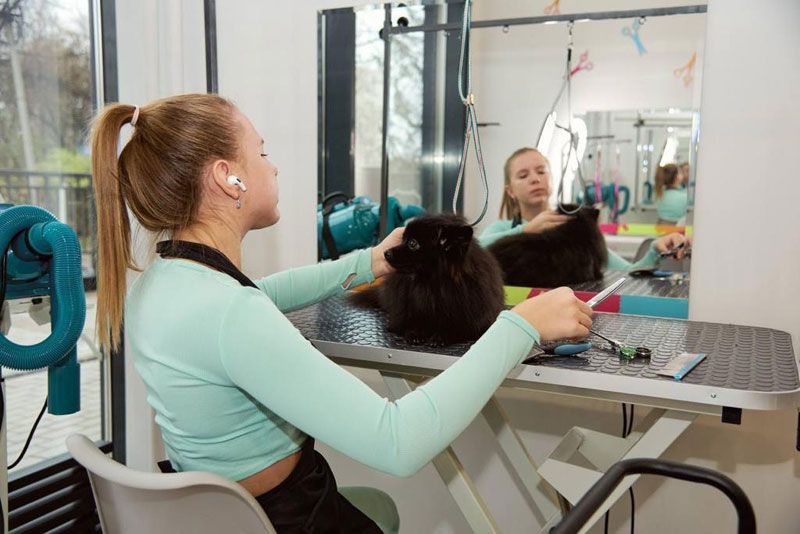 How much does the «GROOM» franchise cost?
GROOM has a franchise fee of $7,500, with a total initial investment from $20,000.
Initial Investment: $20,000 – $25,000
Payback period: 10-14 months
Average turnover per month: $12,200
Royalties: 3%
Franchise fees: $10,000
Other current payments: 2% marketing fee (in USD)
Request Free Info

REQUIREMENTS TO BUY FRANCHISE
We don't have any specific requirements since we believe that any issues can be resolved in the workflow. For us, the main factor is your desire to with us as a team! A team of professionals!
«GROOM» FRANCHISE ADVANTAGES
Our franchise package includes the integration into our common system. From connecting to our CRM system and marketing support all the way to a list of documentation that will be required. The starting and integration process are optimized and do not come with an excessive base of information. We have gathered the most necessary and useful information for introducing you into the system and helping you understand the segment in the fastest possible way. We also connect you to our chat where we can quickly help you solve any issues. Throughout the cooperation we provide you with information support and help you grow your salon from one unit to several within our network.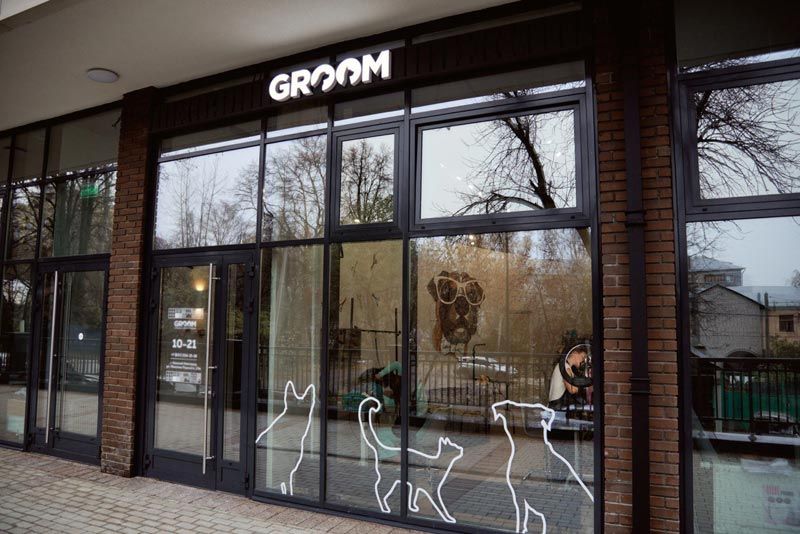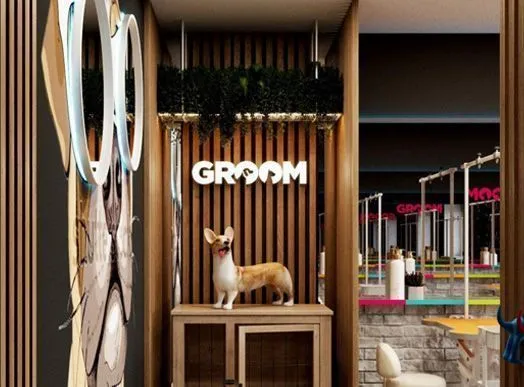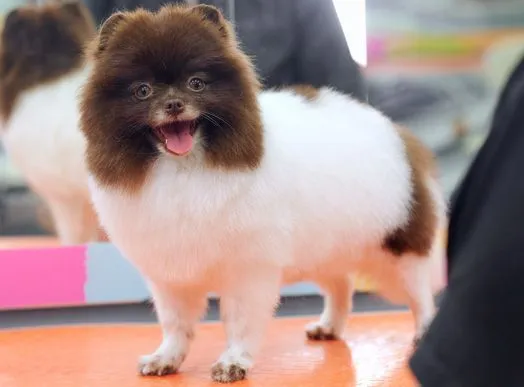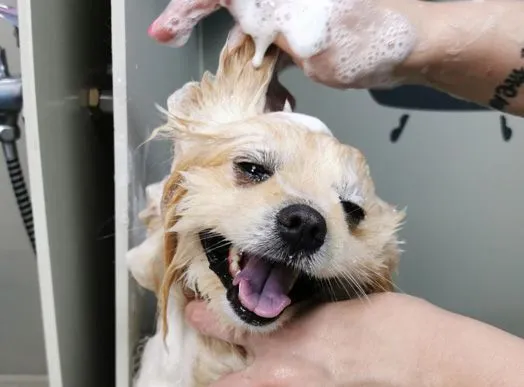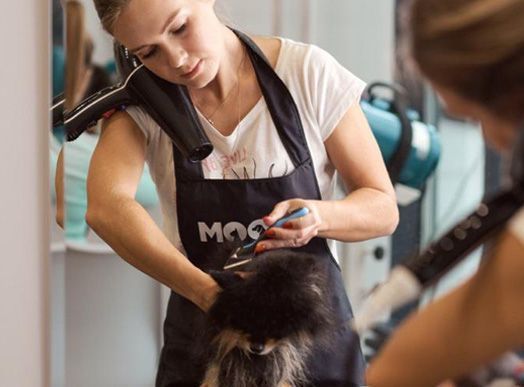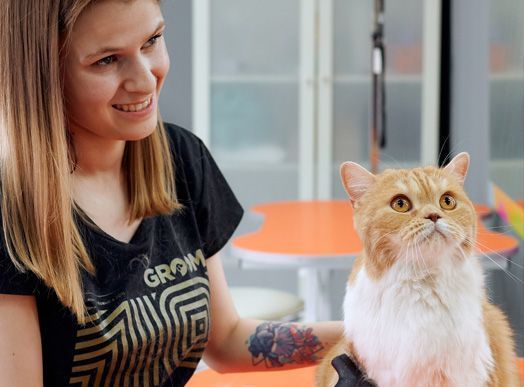 Starting investments from:

$20,000

Company type:

Pet Care

Year company was founded:

2010

Year of launching franchise:

2015

Franchised companies:

92

Owned companies:

2
You need more information?
Send a request to get free consultation from the official representative of the company
Denis Chetikov
Complete your request
Information provided: GROOM LLC
Interested? ASK QUESTIONS ABOUT THE FRANCHISE
Feedback
Ask a question about the franchise