GUSSI COFFEE Franchise - A chain of soulful coffee houses
GUSSI COFFEE Franchise - A chain of soulful coffee houses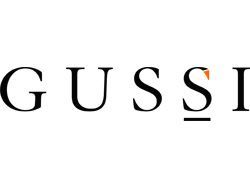 About the brand GUSSI COFFEE
The most soulful coffee house to make photos for Instagram with the perfect concept, high profits, and goose-face.
Foreword, for those who don't like it straight away.
We were in the process of building a store with the same name and wanted to drink a lot of coffee whenever we came to the construction site. There was a quite nice coffee house in the same building, with extremely delicious drinks, however without a clear positioning and mode of operation. The latter turned out to be fatal.
Given the excellent flow of traffic (a huge office center) nobody wanted to bump into a "closed" sign, including us.
Having decided that we wanted to have a chance to enjoy our favorite drinks at any time from early morning until late evening, while keeping up with production, we " tactfully" purchased the premises needed to open our own coffee house.
What are we really made of?
In general, we are public relations managers, human resources managers, and economists.
We have an advertising agency and even a glossy magazine. Throughout our lives, people have been coming to us asking «what else could we do to make the business bring in more money?»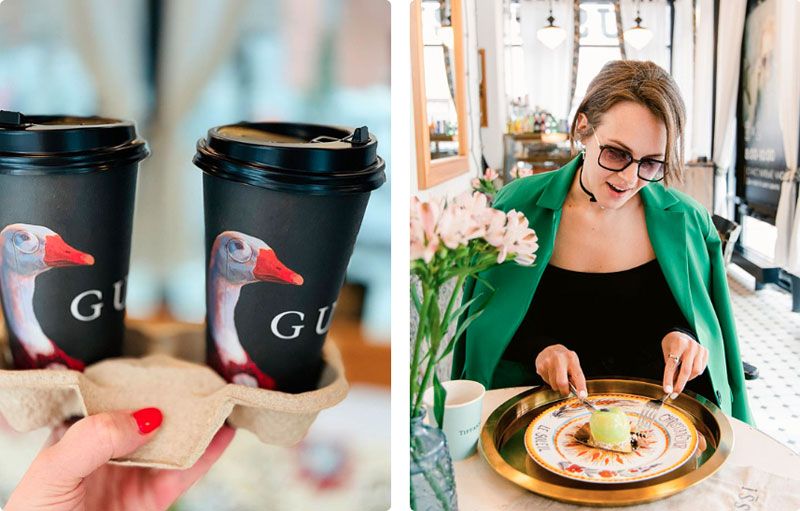 We have been writing concepts, half of which we have adopted and forgotten, have been recruiting staff, and coming up with ideas. Many of them received a series of answers - «we have been in the restaurant business for twenty years, we know better, it will not work».
That made it all that more interesting to test out everything we were convinced intuitively and theoretically in practice.
Size of a coffee house
Shopping/Business centre kiosk
A mini coffee house (up to 35 m2)
In the event your investment makes it possible - we will be happy to calculate the investment for a larger area as well.
When the investments will pay back?
If you strive hard, then after 4 months, you'll repay the costs and come out in a pleasant comprehensible benefit.
If you try not so hard, no matter what, 6 / 8 months will be enough to repay it all.
We guarantee!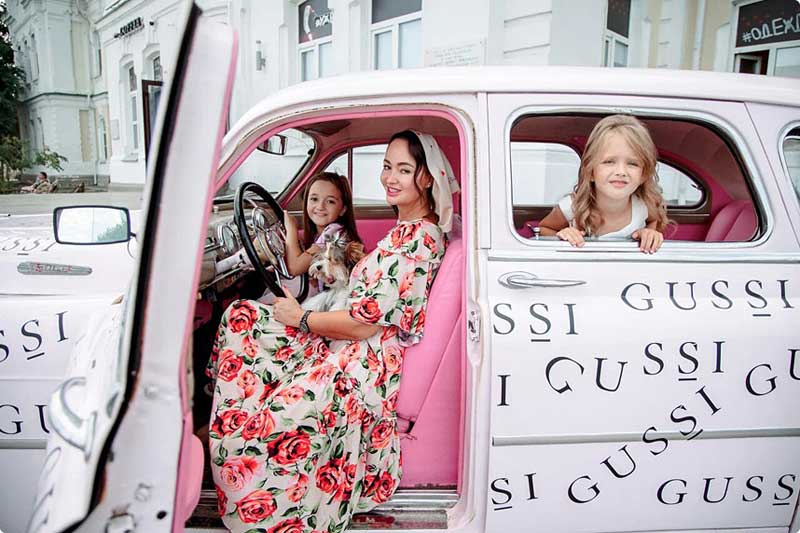 Franchise offer
Buy Valera and the franchise.
average bill: $4,70
average monthly revenue: $13,650
max monthly revenue: $21,993
What's the plan?
Read to the end of the presentation, decide on cooperation on favorable conditions for you.
Sign the contract.
We teach you how to make a coffee house enjoyable and bring a lot of money.
Selecting a suitable location for opening, develop a design project.
Buying equipment, furniture, basic goods and ingredients.
Open and start earning.
Interested in the cost?
GUSSI for $7,000:
one city
coffee house formats up to 35 m2
any number of outlets
GUSSI for $15,000:
one city
any format of coffee bars + "coffee house" format
quick response team on site (we'll find premises, choose furniture, staff, make a suppliers' list)
traveling coach-barista (will stay with you for a while and will not leave until he tries the perfect coffee)
Request Free Info

Royalties from 3.3%.
We will set up and take control of everything legal, technical.
MERCHANDISING
Yeah, you can send us photos of your coffe house windows and we'll advise you where to put things and what's missing.
QUALITY MANAGEMENT
Centralized coffee supply, perhaps the best Italian beans for the price of chicory. Our prices on everything are too nice, because there are a lot of us. Work with feedback: we will masterfully turn a negative guest into the best friend of a fan of your coffee house.
MARKETING AND PR
We will optimize your budget and share the design of your accompanying products. We will draw merch for you, with a direct reference to your city.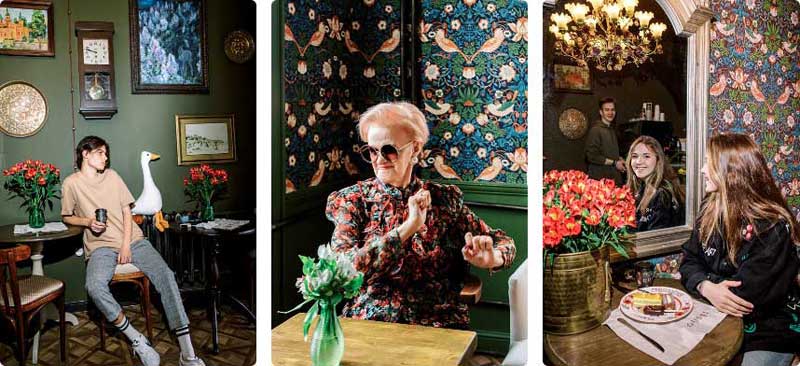 BUSINESS MODEL
The cost of coffee in a nice glass is 0.50-0.52 USD. The average price in a coffee house is 343-416 USD. Profit from each cup is more than 80%.
How much does the GUSSI COFFEE franchise cost?
GUSSI COFFEE has a franchise fee of $11,500, with a total initial investment of $17,500.
Initial Investment: $17,500
Payback period: 6-8 months
Average turnover per month: $9,000
Royalties: 3,3%
Franchise fees: $11,500
Other current payments: none
Request Free Info

FRANCHISE ADVANTAGES
Three geese we lean on
Perfect Italian coffee
God-level customer focus
Goose Valera
THE PERFECT ITALIAN COFFEE
Yep, yep, people love it when it's "atypically" delicious and are tired of the classic Arabica blends. We've brought the beans and the hands of our baristas to perfection. You will get the same delicious coffee in any of our coffee houses.
CUSTOMER FOCUS AT "GOD" LEVEL
Not only do we remember the names of our guests, guests' children, guests' dogs, and guests' children's dogs. Rather, we know that the most valuable thing is emotion. We do not feel sorry for money for Morris wallpaper, for antique buffets, for a functioning retro phone, for music on vinyl and fresh flowers in vases. For it all more than pays off in even more money. Tens of thousands of photos on social media. Enthusiastic mentions. All this allowed without investment in advertising even in the first two months to enter into a turnover of $18,153 for 20 m2.
THE GOOSE VALERA
Goose we lean on. No matter how old you are, no matter what position you occupy. No one can resist Valera. With the same awe and enthusiasm Valera is embraced by two-year-old children and sixty-two-year-old uncles-deputies, businesswomen, grandmothers and mothers, students, doctors and teachers. Valera is wrapped in love and wraps in love everyone who loves our coffee.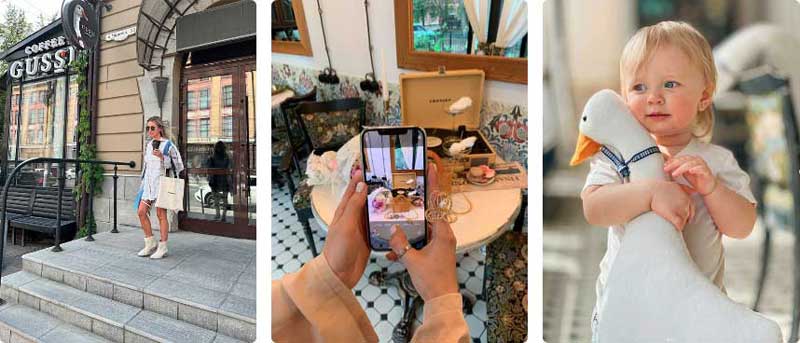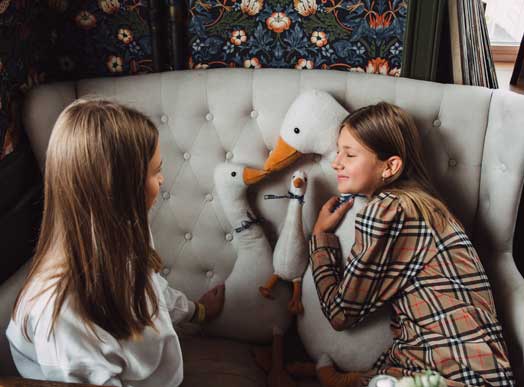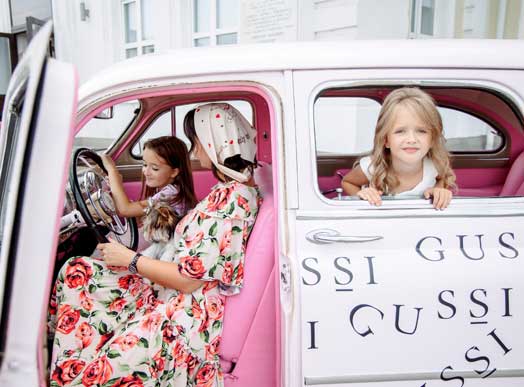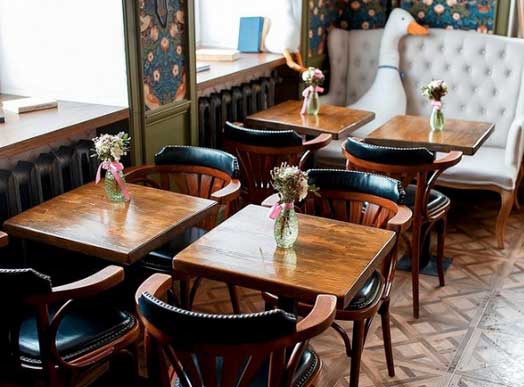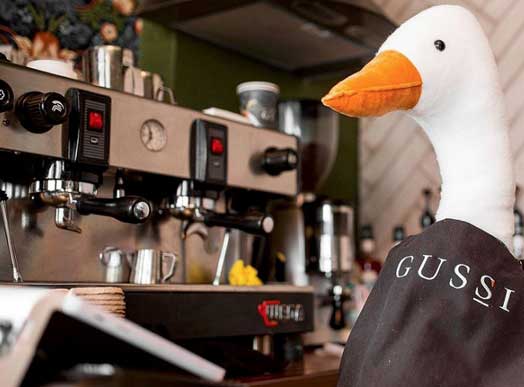 Starting investments from:

$17,500

Company type:

Сoffee shop

Year company was founded

2021

Franchised companies

3

Owned companies

4
You need more information?
Send a request to get free consultation from the official representative of the company
Nataliya Sushko
Complete your request
Information provided: GA-GA-GA LLC.
Interested? ASK QUESTIONS ABOUT THE FRANCHISE
Nataliya Sushko
Director of Strategic Communications and Partnerships
Feedback
Ask a question about the franchise