«HARAT'S» Irish Pubs Сhain
«HARAT'S» Irish Pubs Сhain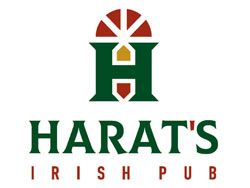 About the brand «HARAT'S» Irish Pubs Сhain
Harat's Pub is a chain of Irish pubs founded in 2009. Starting 2010 the chain began growing as a franchise, and by 2018 was awarded as a World's Largest Irish Pubs Chain. As of 2022, Harat's Pub has venues in 46 cities of 6 countries.
Harat's Pubs concept is built on the strongest attributes of Irish pubs, such as bright recognizable façade, "cozy chaos" interior style, sociable and fun personnel, right range of drinks, simple yet elaborate snack menu, live music and parties.
All of these create an universal and friendly atmosphere of freedom, which makes Harat's Pub chain so popular and recognizable.
Bartenders. «People go to the people» We pay a lot of attention to headhunting, education and training. We have unique training system and motivational program for bartenders.
Wide assortment. «Bring the culture of alcohol consumption» We never stop to look for new kinds of spirits, interesting combinations, but we never forget about quality and «the good old classic»
Atmosphere. «Everybody should find something for themselves» We have developed various scenarios for the events and entertainments: parties, contests, poetry evenings, darts and kicker competitions, as well as online community building activities.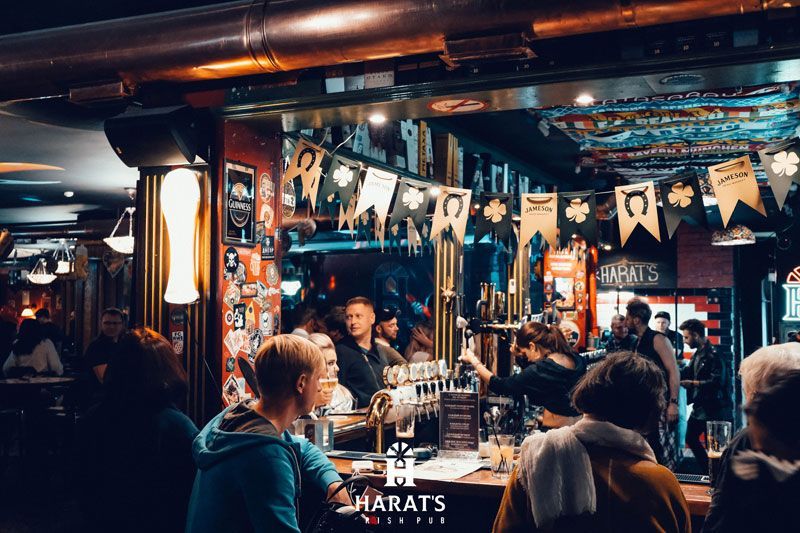 Size of stores
200 – 300 square meters
«HARAT'S» Franchise Offer
right to use Harat's brand;
legal and accounting support for the opening and on-going work of the pub
consultations on the selection of premises;
design of the pub;
provision of approved suppliers of furniture, accessories and technological equipment;
provision of the "opening group" for the start-up period;
know-how, work technologies and staff training;
selection of product and beverages dealers and distributors;
advertising plan for opening a pub and consultation on Harat's brand promotion;
global marketing campaigns of the Harat's Pub chain, cross-marketing;
campaigns with partner companies;
online communication with other franchisees and the head office;
bonuses for chain standards correspondence (in selected countries).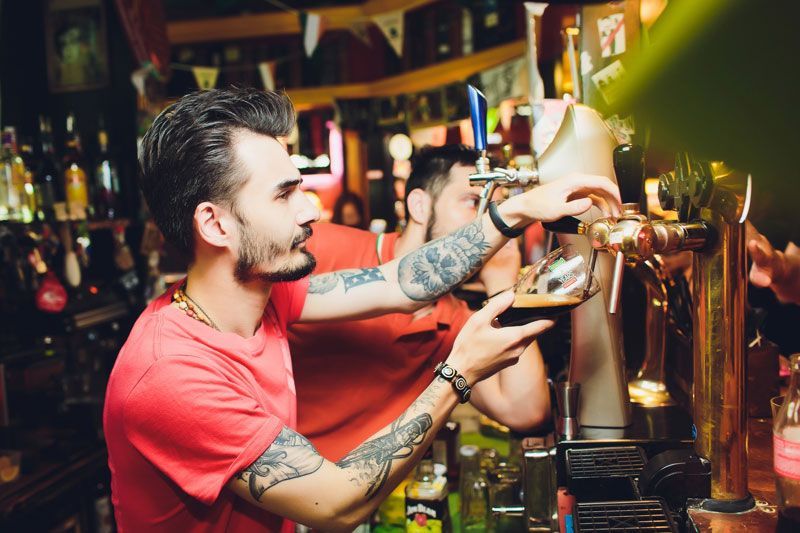 How much does the «HARAT'S» franchise cost?
«HARAT'S» has a franchise fee ranges from $31,500, with a total initial investment from $315,000.
Initial investments: from $315,000
Repair and construction works = $63,000
Joinery and works, including façade = $30,500
Ventilation system = $26,000
Electrical, video and audio systems, alarm systems = $51,500
Bar and kitchen equipment, beer system = $42,000
Furniture = $21,000
Construction project and permits = $8,400
Promotion campaign = $6,300
Legal expenses = $1,600
Current assets = $8,400
Staff training and opening team attendance = $6,400
Franchise fee = $31,500
Other and unforeseen expenses = $18,300
Average turnover per month: $63,000
Royalties: $1,000
Franchise fees: from $31,500

Other current payments: $27,300
rent: $6,300
salary fund: $10,500
utility costs: $2,600
administrative costs: $1,400
marketing: $2,100
back office: $3,000
other costs: $1,400
the use of the brand
advice on the selection of premises
legal and accounting advice
development of design layout of restaurant
ensuring the supply of equipment, furniture, etc.
coaching of the staff.
Request Free Info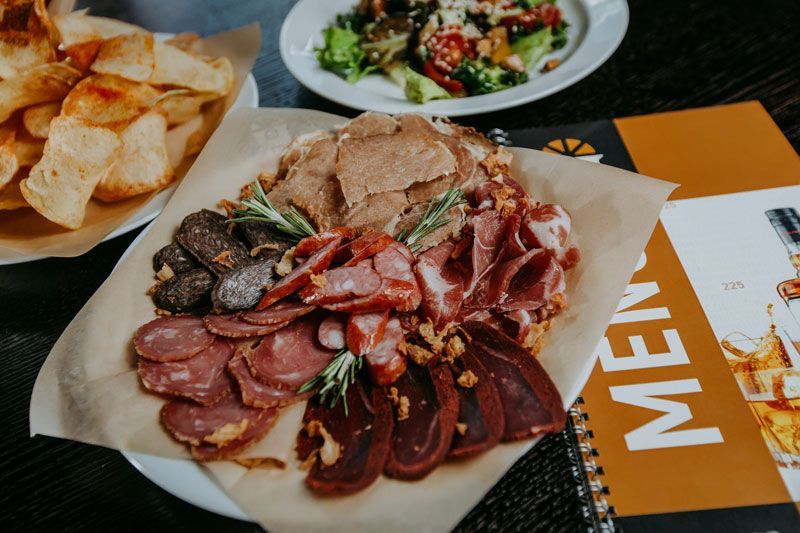 Additional information
Next steps:
discussion of plans and opportunities by phone or face-to-face Harats's contact;
choosing a country/city to open a pub in (franchisee's decision on the outcome of the telephone discussion);
conclusion of a franchise agreement;
formation of requests and the beginning of cooperation with companies providing legal, real estate, recruiting, accounting services* in the territory of the choosing country/city;
opening a legal entity in the choosing country;
searching of premises and setting the rent agreement;
creation of a design project and harmonization of the opening budget;
recruitment and training of staff;
creating a promo-campaign for the opening pub;
opening a pub.
Request Free Info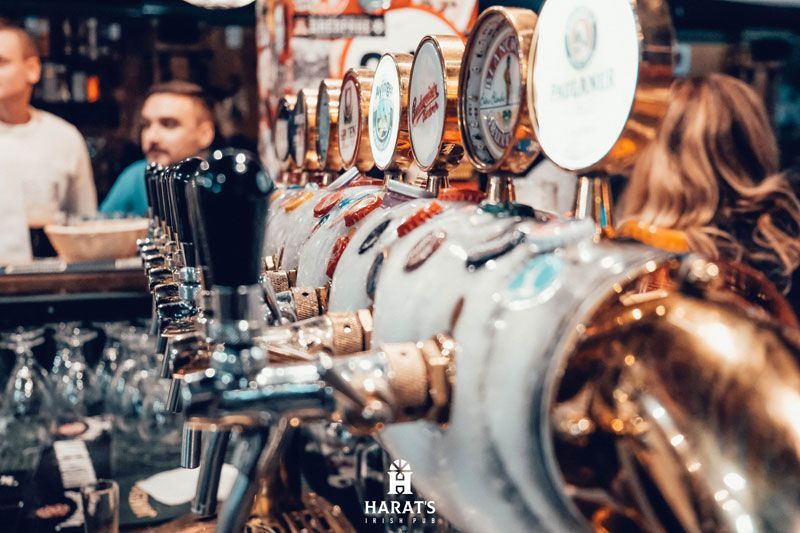 Success story
By 2022 Harat's franchising program was included several ratings:
The biggest Irish pubs network in the world, according to IrishPubsGlobal, 2013
Top List Leader of IrishPubsGlobal Awards in nomination 'The Best Marketing Campaign among European Pubs', 2018
Years-long partnership
Harat's is a regular participant in special projects from international and regional companies. Among our international collaborations are Dewar's, Jagermeister, BelHaven, Guinness
The largest fan zone in Zagreb at the 2018 World Cup
The Harat's pub in Zagreb organized the largest fan zone for broadcasting the 2018 FIFA World Cup.
Harat's Staff regularly notice celebrities among visitors.
So, the actor Rade Šerbedžija (Boris The Blade from the "Snatch") is the regular guest at the Harat's pub in Zagreb.
Annual workshops for franchisees.
Harat's International holds an annual gathering of Harat's partners. Every year the workshops takes place in different countries: in 2017 – in Georgia, in 2018 – in Croatia, in 2021 – in Serbia. Business program is involved speeches of world-famous beer producers and experts in the field of pub culture.
At the moment the network has more than 80 pubs
and several of our franchisees open more than one pub with Harat's and develop business in different regions. This fact is our special pride! You can read the opinion of one of our partners 'This is such a clear and well-verified business type that it works in any country in the world!
«HARAT'S» Franchise Business Model
turnover: $63,000
bar turnover: $47,000
kitchen turnover: $16,000
total margin: $37,000
bar margin: $26,000
kitchen margin: $11,000
costs: $28,300
net profit: $8,700
Requirements for premises:
attractive location
area of at least 200 m²
ground floor with separate entrance
5 years long-term rent
compliance with electricity, sewerage and water supply requirements
opportunities for a summer terrace is an additional plus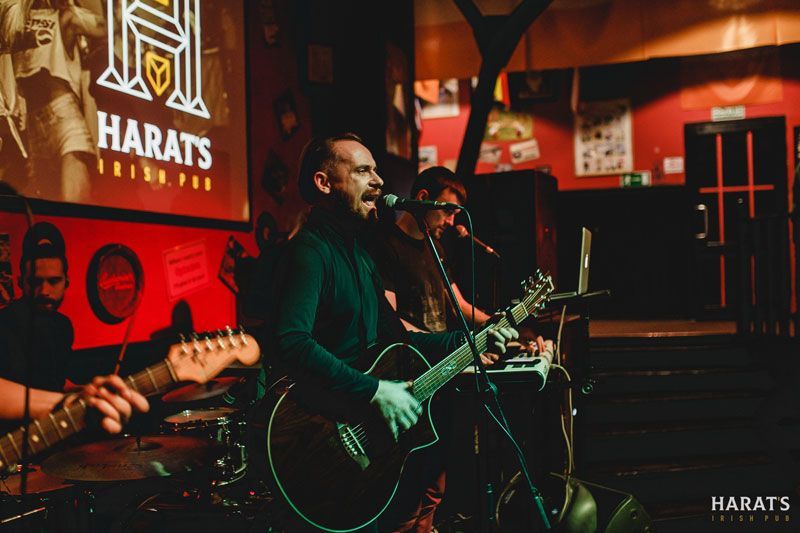 «HARAT'S» Franchise Advantages
Pubs are widely known and recognizable worldwide. The format, interior and exterior is consistent through times and geographies.
Harat's Pub chain is a combination of the best features from all the pub formats.
Cooperation with Harat's Pub allows entering HoReCa industry and expanding your business to the new geographies fast and fluently.
Harat's Pub franchise provides balanced set of procedures and standards as well as consultations at every stage, allowing franchisee to grow successful business. The payback period is about 4 years.
Request Free Info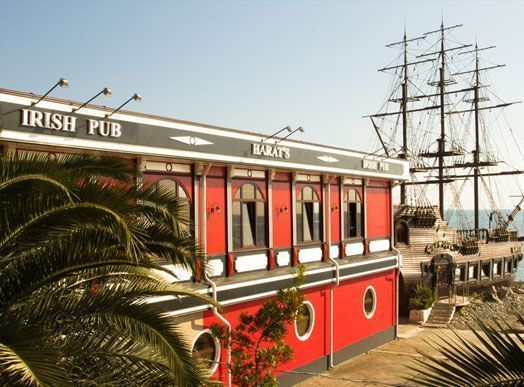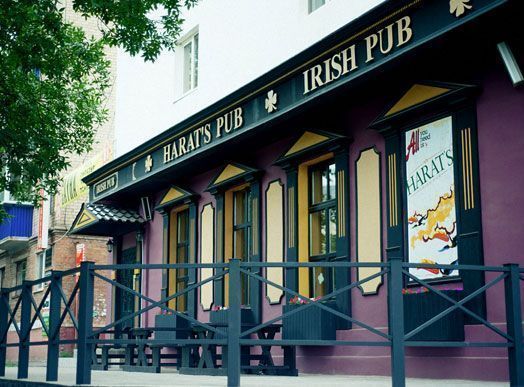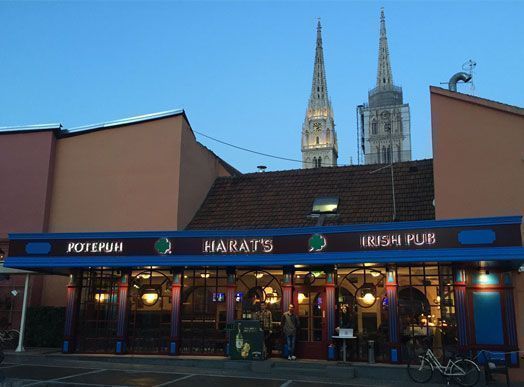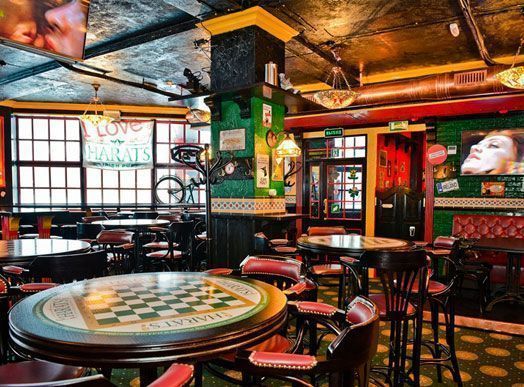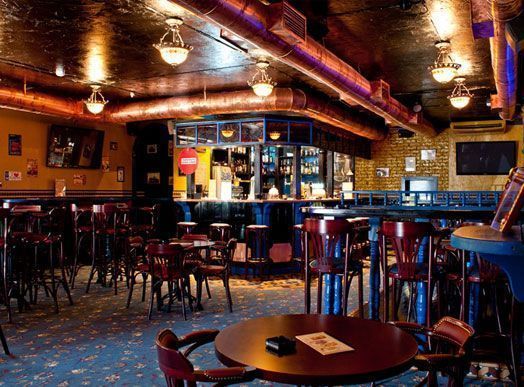 Starting investments from:

$315,000

Company type:

Bar

Year company was founded

2009

Year of launching franchise

2010

Franchised Pubs

50

Owned Pubs

31
You need more information?
Send a request to get free consultation from the official representative of the company
Mikhail Ezhov
Complete your request
Information provided: LCC Harat's
Interested? ASK QUESTIONS ABOUT THE FRANCHISE
Feedback
Ask a question about the franchise