Hopp Mobility Franchise - eScooter MaaS rentals
Hopp Mobility Franchise - eScooter MaaS rentals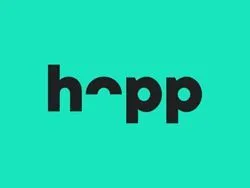 About the brand «Hopp Mobility»
The award winning turnkey electric scooter franchise opportunity
Drive change - Bring Carbon net zero transportation to your City
Rapid profitability - A growth opportunity that can scale with your ambition
Accelerate your business performance - With expert guidance every step of the way
---
With a track record of incredible success, Hopp is looking to expand it's Global operations with several franchising opportunities available to business savvy entrepreneurs.
---
No experience necessary
We offer expert guidance and support from start to finish, helping overcome any logistic or regulatory hurdles to get your business up and running in as little as 2 weeks.
Launch a business from a running start
You handle the local operations and we take care of the rest. Our Global/Local business model allows you to take advantage of expert guidance and access to shared resources; from branding and marketing, to IT support, mechanical instruction, guidelines and more.
Expertise in a huge growth market
Share in our success as we do all we can to help your business grow. Our unique business model allows you to ride apart in a market predicted to reach $500bn by 2031.
Track Record of Success
Your operation, our proven business model. Born in Iceland, now operating globally, our tech has been built to Icelandic quality standards. From freezing Nordic winters to scorching Mediterranean summers, our robust e-Scooter fleets have traveled over 10,000,000 Kilometres in every climate, powered by our award winning app.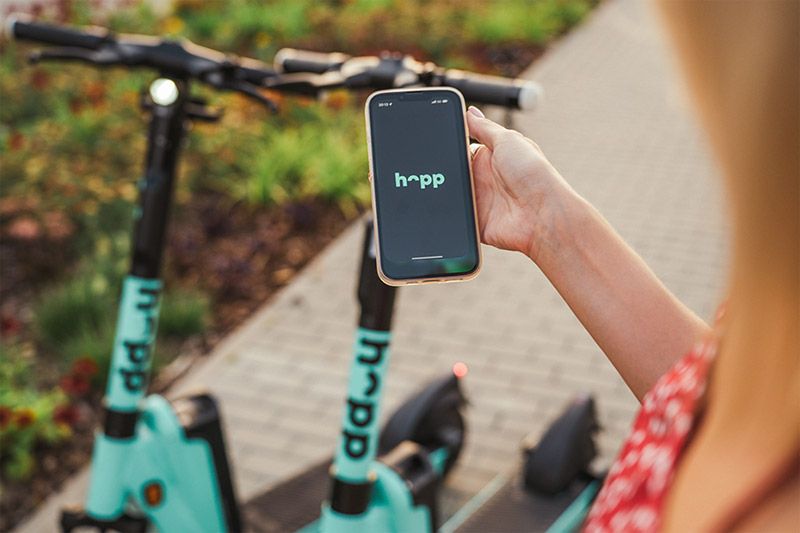 The path to financial independence
We offer comprehensive financing to start your operation. Our high reward, low investment model enables entrepreneurs that can bring their business savvy to the table, rather than personal venture capital. Many of our operators have seen ROI in year 1.
Life on the Hopp
Launch a Hopp franchise and win back freedom and flexibility in your work life. Many franchise owners delegate day to day maintenance and operations to junior employees, allowing them minimal interaction with a steady source of ongoing income.
Credentials as green as our Scooters
Hopp are 100% carbon net zero from manufacture to operation and as each ride produces 0 grams of CO2 per passenger kilometre, we're leaving behind a cleaner planet with every journey. So you can fight climate change whilst running a profitable, fulfilling business and Users of your franchise will move around your town without leaving a carbon footprint.
Drive change in your city
More than half of car journeys are less than 5 miles, sounds like an opportunity? Join the dots of transport in your city by introducing a service that facilitates mobility where traditional transit services have failed. Become a local hero and solve transport issues in your local area, improving the everyday for friends, family and neighbors.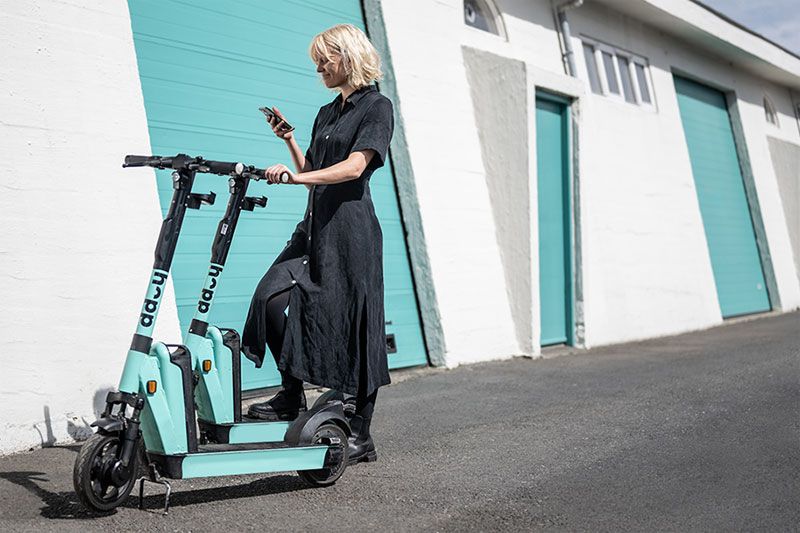 FRANCHISE OFFER
We're standing by to help you revolutionise your city.
The first step is reaching out to Hopp HQ, where our experts can talk you through the launch process. Once they have helped you establish where to set up shop, when you want to launch and size of fleet you need; you will be presented a tailored quotation with all the information you need to move forward in your Hopp journey. This includes any requested financing details. At each stage of your journey, you will be looked after by a real and easily contactable human being that can answer your questions almost as quickly as you can think of them.
How much does the Hopp Mobility franchise cost?
Hopp Mobility has a franchise fee of $5,000, with a total initial investment from $25,000.
Initial Investment: from $25,000
Average turnover per month: $162- $247 per-scooter per-month
Royalties: Monthly fee - 18% of net revenue
Franchise fees: $5,000
For the initial $5000 start fee The franchisee is granted access to the brand, marketing collateral, regulatory assistance and onboarding, access to our proprietary front and back end applications plus ongoing support and documentation.
Other current payments: N/A
Request Free Info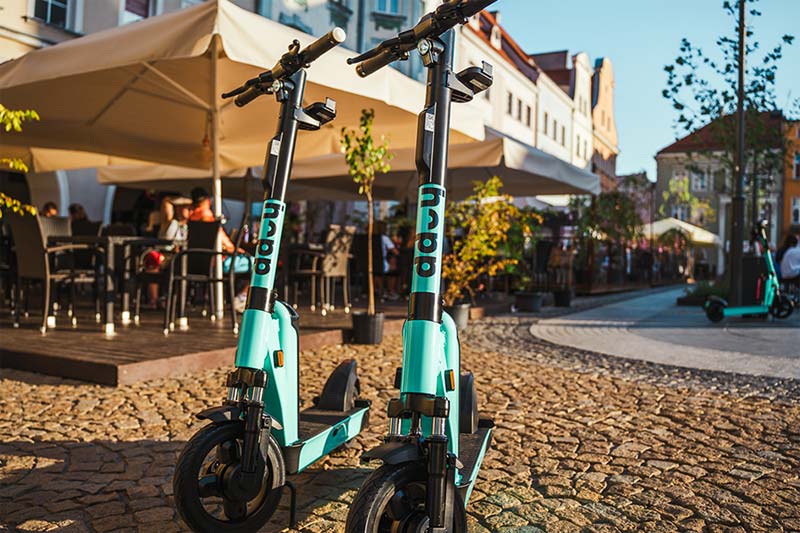 BUSINESS MODEL
Begin earning revenue from the moment your fleet hits the street with our award winning turnkey franchise model. With StartHopp financing you could get your operation live within weeks with minimal investment. And with rapid scalability, your fleet can grow with your ambition.
REQUIREMENTS TO BUY FRANCHISE
Franchise start fee - $5000
Minimum investment - $25,000*
Monthly fee - 18% of net revenue
*Shipping costs and VAT not included
FRANCHISE ADVANTAGES
Tech that works, scooters that move and cash in the bank from day one. Our turnkey franchise model offers up to 80% financing to qualifying candidates, regulatory assistance, operations support and access to our award-winning service app.
Visit hopp.bike/franchise to learn more.
ADDITIONAL INFORMATION
What is involved in running a local Hopp franchise?
Chargers (local employees) use the built in scooter location feature in the app to find scooters low on battery and replace them. From their eco-friendly service vehicles, Chargers also perform on site quality control and identify scooters that need a bit of love and attention back at the local base. Back at base, a team of Fixers are waiting to replace worn parts and perform routine maintenance on the fleet. The local base is also where all the fleet ́s spare batteries are charged, ready to be deployed. Earning revenue from the moment they hit the streets.
SUCCESS STORY
"If I get the question, would you recommend opening a franchise in my area? The answer is simple, if renting scooters is something you would like to do and seeing your company make a difference and thrive then my answer is yes and the partner to make this happen is Hopp it's as simple as that."
— Axel Albert Jensen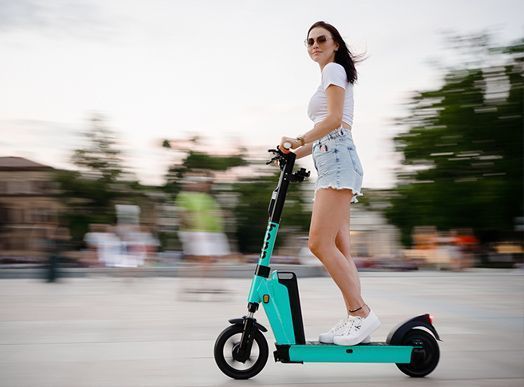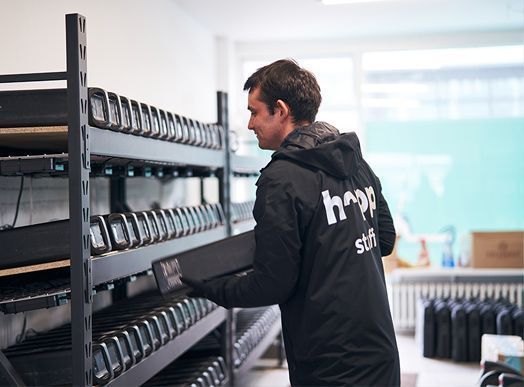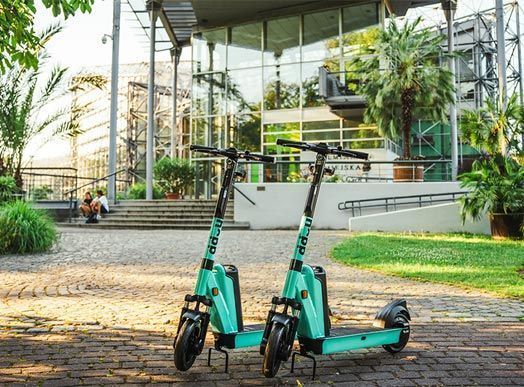 Starting investments from:

$25,000

Company type:

Company

Year company was founded:

2019

Year of launching franchise:

2020

Franchised companies:

51

Owned companies:

1
Franchise characteristics
Financing available to qualifying candidates
Training and ongoing support provided
Marketing collateral and brand management support
Access to our award winning customer facing and back-end operational management apps
You need more information?
Send a request to get free consultation from the official representative of the company
Michael Given
Complete your request
Information provided: Hopp Mobility e.h.f
Interested? ASK QUESTIONS ABOUT THE FRANCHISE
Feedback
Ask a question about the franchise