KAPIBARA – International food delivery network
KAPIBARA – International food delivery network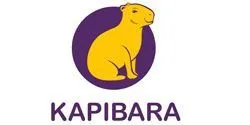 Cafe and delivery of Japanese cuisine
The Capybara Sushi Delivery franchise is a friendly network where the philosophy is based on kindness. Capybara is a sushi bar franchise with delivery that customers associate with responsiveness and love.
The network covers more than 20 cities and 25 establishments. The financial model of the franchise feels great in both large and small cities. Open an island in a shopping center of 10 m2 or a full-fledged cafe.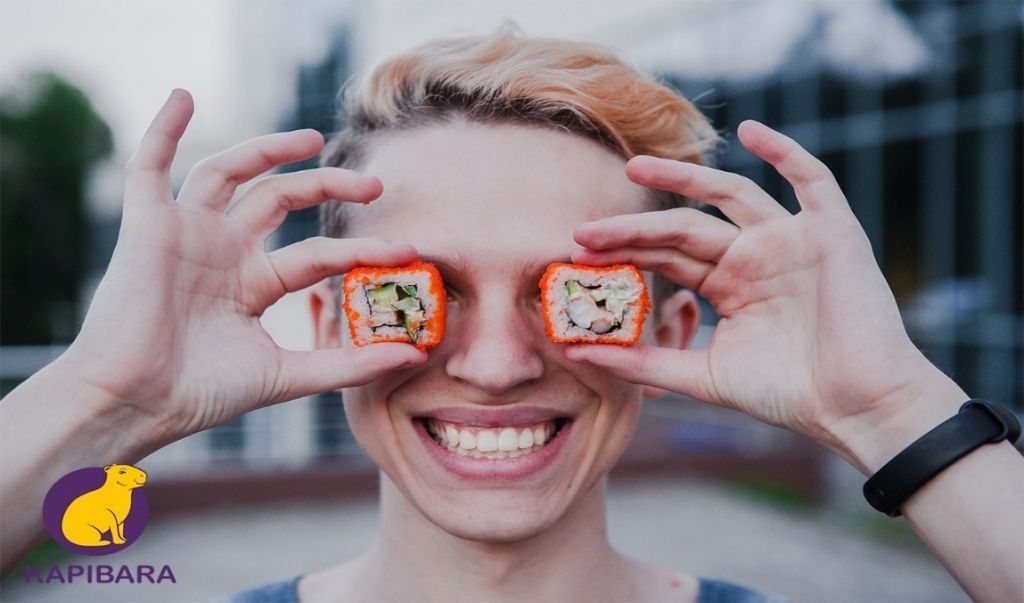 KAPIBARA franchise advantages
Convenience and adaptability
The Capybara Franchise is committed to modern technologies and solutions. It shortens the buyer's path as much as possible with the help of a convenient website and application with online payment in 1 click, order history, convenient search and a built-in loyalty system. That is why it is convenient for guests to order from Capybara, and repeated purchases from an already installed application do not take long.
Community
A strong community of partners has formed in Capybara. The team of strong entrepreneurs who are ready to share their experience. The average number of points per partner is 3.
Anti-crisis
In 2020, Capybara team experienced 2 blows to the business at once - coronavirus restrictions and the political crisis in Belarus. It was an important test of strength that was successfully passed. Capybara model turned out to be stormproof. Due to delivery and self-pickup systems, most of the company establishments have either held their positions or increased them.
Small towns
The Capybara financial model feels great in small towns. Can be opened in small towns with a population of 25 thousand people. This is a great opportunity to open in your hometown without moving.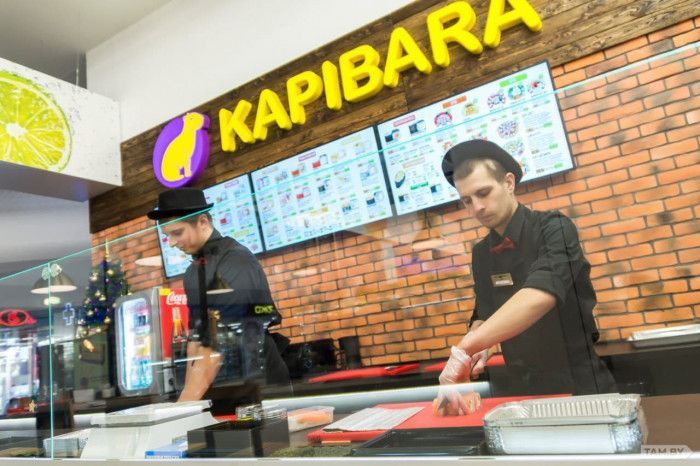 Franchise offer
Open sushi delivery by Capybara franchise! You get full support of the management company, staff training, working marketing tools.
Capybara Franchise Business Model
The Capybara financial model is built in such a way that can give a really delicious product at a democratic price. The external component of the dishes: Japanese cuisine is ordered not only to fill the stomach, but also for the sake of aesthetics.
Profitability - 15%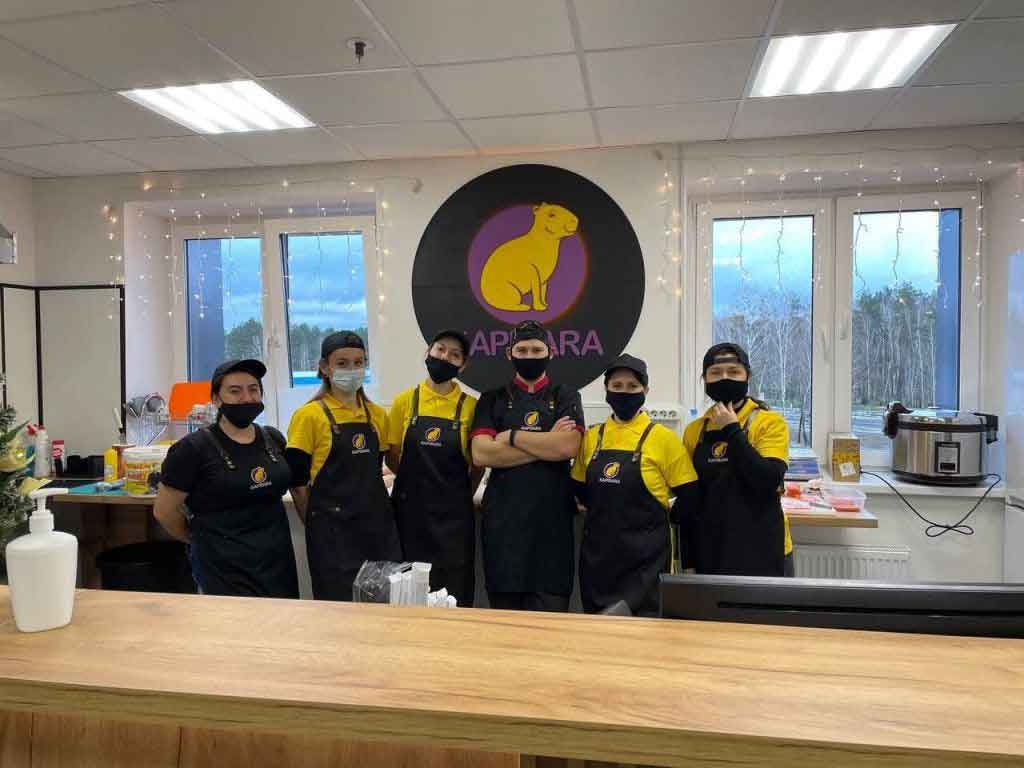 How much does the Capybara franchise cost?
Capybara has a average turnover per month ranges from $30000, with a total initial investment from $40000.
Initial investments: $40000:
Equipment and kitchen equipment;
Kitchen furniture;
Signboard;
Interior;
Renovation of the premises;
The first purchase of products, packaging and consumables;
Minimum marketing budget before the start + the first month;
Rent for the first month + security payment
Payback period: from 12 months
Average turnover per month: $30000
Royalties: 5%
Franchise fees: $7000:
Exclusive right to the city;
The right to use a trademark;
14-day practical training;
Website and application;
Business automation using ERP;
Menus and technical maps;
Design project of the room and creation of all graphic materials necessary for the opening;
Access to the Knowledge Base;
Marketing strategy and assistance in its implementation, pricing;
Assistance with the purchase of products and equipment;
Assistance in registering a legal entity, passing regulatory authorities;
Help with choosing a location.
Other current payments: there is no other current payments
Request Free Info

Success Story
The first sushi bar was opened in 2015. In 2016 the first franchise was sold to the friends of the franchise owner. Until the fall of 2020, grew with the help of a world of mouth. Our new franchisees were friends, friends of friends, former colleagues and acquaintances. So we were able to open more than 20 cities and 25 sushi bars in two countries.
Why the Capybara?
The capybara is the friendliest animal on the planet! In Capybara, we wanted to reflect our responsiveness, kindness and love, both to our customers and to our own business, to our colleagues and partners. We want not only to be called CAPYBARA, but also to be Capybaras - for everyone. The company's philosophy is built on kindness, understanding and friendship. That is why people are pleased to come back to us from time to time.
The Capybara brand helps us stand out among dozens of similar names with the prefix "sushi" and build quality associations with our company.
Delivery + pickup:
Investment: from 40 000 USD.
Area: from 25 m2.
Requirements for the area of the room:
Street: from 25 m2;
Shopping center: from 10 m2.
Technical characteristics:
Electricity from 10 kW;
HVAC 4 m3/day;
DHW 3 m3/day;
Sewerage 7 m3/day;
The possibility of an exhaust ventilation device with a capacity of 5,000 m3/h.
Requirements to buy franchise:
Investments to start a business;
Business experience and management skills will be a plus.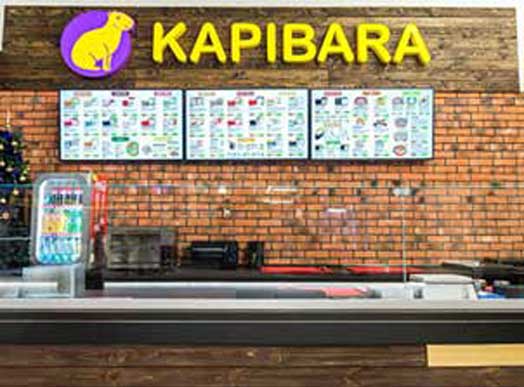 Starting investments from:

$40,000

Company type:

Restaurant

Year company was founded

2015

Year of launching franchise

2016

Franchised companies

35

Owned companies

8
You need more information?
Send a request to get free consultation from the official representative of the company
Alexey Voytov
Complete your request
Information provided: LLC "FOODSTOR"
Interested? ASK QUESTIONS ABOUT THE FRANCHISE
Feedback
Ask a question about the franchise