Kids Star Studio Franchise For Sale – English bilingual club and kindergarten
Kids Star Studio Franchise For Sale – English bilingual club and kindergarten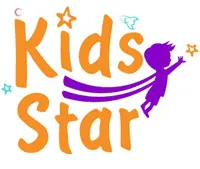 Kids Star Studio Franchise Offers – Cost & Fees
The first Kids Star Studio club was opened in Sochi in October 2017. The project showed high results right away, and soon two more clubs started working and kindergarten in Sochi and Adler.
Kids Star Studio is a web of English bilingual clubs and kindergartens in the Krasnodar Territory, where children and adults study English according to the most modern techniques.
Our main advantage is diving into English with native speakers!
The accent is on spoken English and grammar. Classes for younger children are held in a playful way for better assimilation of the material. Programs are almost fully held in English, which allows the child to dive into the language and gives excellent results.
The major area of work of clubs and kindergartens is learning English in groups, individually, online, and also additional programs (football, vocals, educational games, fine arts, creative workshops), extended-day groups, summer and winter clubs.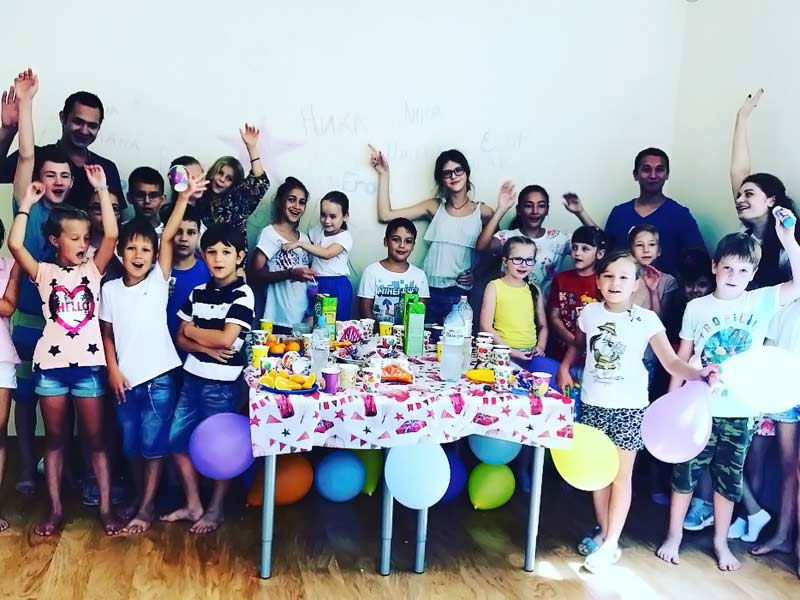 Format
Kids Star Studio Club
One cabinet area – 35 sqm.
Preferably to place the club in a densely populated area, away from industrial zones: in the territory of business centers, educational centers, private children's schools, and kindergartens.
The club is decorated in a corporate style.
Seasonality is not obvious, because during the periods of winter and summer holidays and decline of activity the camps are organized.
Staff – 2 teachers and 1 coordinating administrator.
Launch term – 2 months.
Average monthly turnover – $9,220.
Format
Kids Star Studio kindergarten
General space – 220 sqm.
Placing a kindergarten only in a densely populated area, far from industrial zones, the main condition – equipped and fenced walk area.
The kindergarten is decorated in a corporate style.
Seasonality is not obvious, because during the periods of winter and summer periods the camps are organized.
Staff – 4 educators, 2 additional education teachers, 4 nannies, 1 cleaning lady, 1 artistic director, and 1 coordinating administrator.
Launch term – 2 months.
Average monthly turnover – $19,960.
Franchise Offer
Unlike other business branches, the educational services sphere is a stable growing market, learning foreign languages – especially!
From 2022, the English language will become a compulsory subject of a unified state examination (USE), which schoolchildren must pass to obtain a certificate. And from 2020, test exams will be held in regional schools. At the moment, public schools cannot give the necessary training for passing the exam:
English lessons at school is a group study of the basics of the language superficially, children get a small set of recognizable words and elementary grammar rules.
There is a problem with motivation, especially in those classes, where there is no separation by the level of language proficiency. The teacher is in a situation where there is no time for each student.
More than 35% of children in Russia are in need of places in kindergartens, modern parents are ready to give their children into private institutions for getting quality education and useful leisure.
All this promotes the development of private educational business, private English club or kindergarten is the investment in your successful future!
This franchise offer is not a standard business model of courses or a school for learning foreign languages, but a successful and demanded format of a small kindergarten. It's a business of a quick payback, which creates ideal conditions to maximize the potential of each child.
Why exactly Kids Star Studio?
Accessible and clear format of business with minimal investments
Quick business start.
Quick payback of investments.
A promising market for teaching foreign languages.
Low threshold of investments.
Exclusive for the city.
Absence of hidden payments.
How much does Kids Star Studio franchise cost?
Kids Star Studio has the franchise fee of up to $9,060, with total initial investment range of $10,370 to $19,350.
Initial investments:
English club – $10,370
Cabinet rent
Redecorating
Signboard
Furniture and equipment
Office equipment
Working materials
Advertising
Connection to an IT platform (website, social networks)
Franchise fee (from $4,610)
English kindergarten and club – $19,350
Rooms Rent (from 220 sqm)
Redecorating
Video surveillance
Appliances
Signboard
Furniture and equipment
Costs for organizing the dining room, administrative rooms
Office equipment
Equipment of the street territory of the kindergarten
Working materials
Advertising
Connection to an IT platform (website, social networks)
Franchise fee (from $9,060)
Payback period: 6 months
Average monthly turnover:
English club – $9,220
English kindergarten and club – $19,960
Royalty:
English club – $160 (first 3 months – holidays)
English kindergarten and club – $320 (first 2 months – holidays)
Franchise fee:
English club – from $4,610
English kindergarten and club – $9,060
Become our partner and you will get your own profitable business, and we will help you at all stages of development!
We guarantee training from the founder of Kids Star - Marina Aghajanyan!
You will get all the necessary methodologies and instructions:
Instructions for starting English bilingual club, kindergarten, extended-day groups.
Instructions for implementation and holding of additional programs in English with a native speaker: talk club (for children, teens, and adults), creativity, vocals, fitness, football, dancing.
Methodical plans with lesson planning of developmental lessons: preparing for school, speed reading, fine arts, dancing, speech therapist.
Scripts of holidays and events, development of the women's club.
Methodical materials, posters, flashcards and demonstration materials.
Training for a teacher on working with children, webinars on the internal structure of children's centers.
Regulations and recommendations for the selection and testing of staff (administrators and educators).
Help in choosing and room rent.
We will pass all the instruments for running a prosperous business:
Detailed business-plan which describes all standards of running a business, selling and marketing in the sphere of children's establishments.
Business partner training, regular consultations, and seminars.
Brand book with a full description of corporate identity and ready-made design layouts, recommendations on equipment and design of classrooms for classes.
Partnership site, pages on social networks, chats, and help in setting up advertising.
Effective tools for offline advertising.
Tools of quality control of employees' work using video surveillance.
Participating in general corporate events: trainings, seminars, and marathons from the founder of the company Marine Aghajanyan.
Other current payments: none
Request Free Info

The story of success of Kids star studio Franchise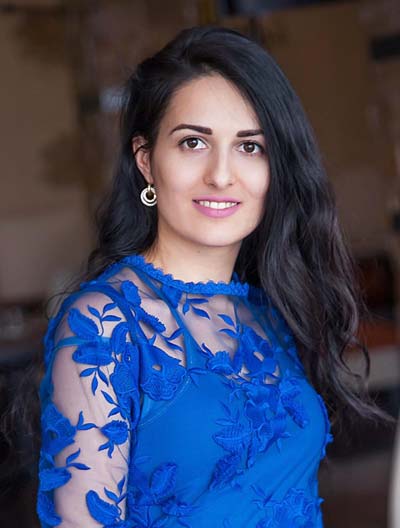 Marine Albertovna Agadzhanyan
Entrepreneur and founder of Kids star studio
I am a mother of two children and the most important for me is development! I am a linguist-translator by education and, naturally, my choice fell on the English language.
On the 10th of October, 2017 the first children's center «Kids star studio» was opened, and six months later, the center has grown up in a large-scale project.
English is topical now, it's in trend – 8 from 10 children study English additionally. We have developed our own methodology for learning English. Our "trick" is diving a child in an environment where everybody speaks English. Here the child in "free access" hears and understands the native speaker, the child is being audited, develops memory, steps over the language barrier, replenishes own vocabulary and learns to speak on an intuitive level while mastering grammar and writing. Thus, in very short terms you can achieve great results in learning English. Children easily understand the speech of the native speaker and communicate with him, try to answer and understand, they become interested in learning English.
It's important to note that a huge amount of kids visit our centers in winter and summer and seasonality of educational business doesn't influence our franchise!
Passing the best training and basing on my experience I've developed my own marketing tools in the growth of the business!
We are ready to help our partners adopt these tools to their city!
I'm the founder of online courses "How to make a million over the summer in the field of children's centers without investments", "How to set up a lead generation for children's centers" and others, and also an organizer of the marathon, "100 clients in 3 days". And I'm proud to have attracted 100 customers and will help you to do the same in your business!
We are ready to comprehensively help our partners: educate managers and teachers, as well as train owners to manage this business, so that they, too, in their city reach a high level of income! We have prepared a special online course "How to open your own children's center" for the partners who are not matched to our franchise requirements yet, we'll help you not only in training but with creating your own corporate identity.
We are ready to share our experience so that you develop, earn faster and more!
Business Model of Kids star studio Franchise
When calculating the cost of subscriptions, the solvency of parents in this region, the salary of teachers and the rental rate are taken into account. Below is the calculation for the city of Sochi:
English club
Services
Cost
Group classes
$50
per month
Individual classes
$10
45 min
Online tutoring
$7
45 min
Camp
$310
per month
Extension
$160
per month
Cabinets for subleasing
Kindergarten services
Services
Cost
month
Entry fee (one-time)
$160
Full Day Kindergarten / Summer Camp
$370
Part-time group (no entry fee)
$160
Holidays, shows, workshops
$8
Additional classes (dancing, acrobatics, speech therapist, speed reading, mental arithmetic)
$50
Below there are the average financial indicators of the first year in a condition of part-time workload:
Format
Kids star studio club
Format
Kids star studio kindergarten
Investment
$10,370
$19,350
Turnover
$9,220
$19,960
Payback period
Up to 6 months
Up to 6 months
Average amount of customers
250 people
155 people
Franchise fee
$4,610
$9,060
Royalty
$160
(first 3 months – holidays)
$320
(first 2 months – holidays)
Average expenses per month
$4,610
$8,990
Average net profit per month
From $4,610
From $8,680
Using our experience of work and following the recommendations, you can quickly come to payback!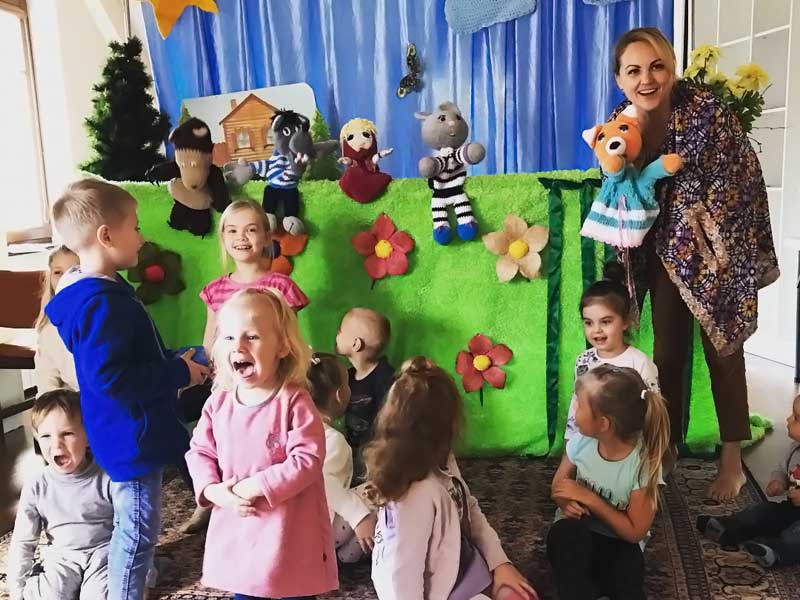 Advantages of Kids Star Studio Franchise
The main advantages of Kids Star Studio Franchise are a format and a product!
Kids Star Studio Clubs is:
Quality assurance, fecundity, diving in English with native speakers.
Saving time for parents – clubs are always situated in the best locations, next to the school and kindergarten.
All classes, even additional programs, kindergarten, extended-day, and camps are diving into English with native speakers.
Result assurance: after a year of educating – B2 level, 3 months in a camp – a kid understands spoken language.
Speaking English club for moms.
The best methodologies and techniques: the programs are developed on a base of the methodology of working with long-term memory and the "Polyglot" technique.
Format – a small club for 1-2 cabinets, which provides fast loading, payback period and convenience in management.
Partnership program for obtaining a certificate and passing the English exam TOEFL and IELTS.
English kindergarten Kids Star Studio is:
Individual approach to every child.
A big choice of additional education without leaving kindergarten.
Fresh and thoughtful menu, daily walks in the fresh air, not a minute of an empty staying.
Various outdoor activities outside of the usual time for children.
Diving the children into English with native speakers from a very young age.
Format – a small kindergarten for 4 groups, which is easy to workload and quickly bring to payback, it is easy to manage.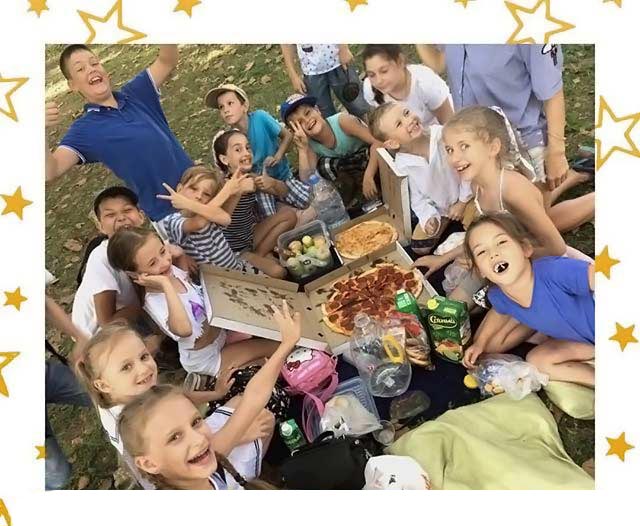 An important advantage is marketing!
Kids Star Studio uses all opportunities for promotion and development of clubs and kindergartens. Partners will get not only an experience but an individual advertising strategy for their city.
Online-promoting:
The scheme of working with social networks and setting up advertising.
Partnership programs on Instagram.
The system of work with city news portals and forums for parents.
Federal site, setting up lead generation.
WhatsApp chat program for parents.
Special promotions – marathons.
Offline-promoting:
Partnership programs.
Own program to work with schools and kindergartens.
System of personal sales and presentations for parents.
Ready-made mockups of handout materials.
Organization of women's clubs and parties for parents.
Courses for parents.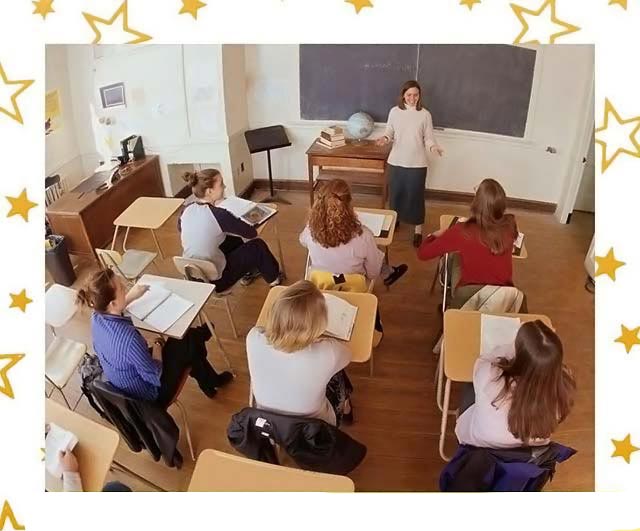 Franchise advantages:
Existence of 3 own working and profitable points, a proven business model.
Thankful parents of 1900 children who have already passed the studying in Kids star studio.
Stable team of 10 people, most of the employees have been working since foundation.
Training on business organization, sales for partners and coordinating administrators from the founder.
Small investments to start a business.
Proven cost reduction system.
Assistance in the selection, training, and development of teachers, the development of the educational system through training of the entire teaching staff.
Step-by-step launch plan, experience in opening 3 clubs in the Krasnodar Territory.
Assistance in paperwork.
Personal curator.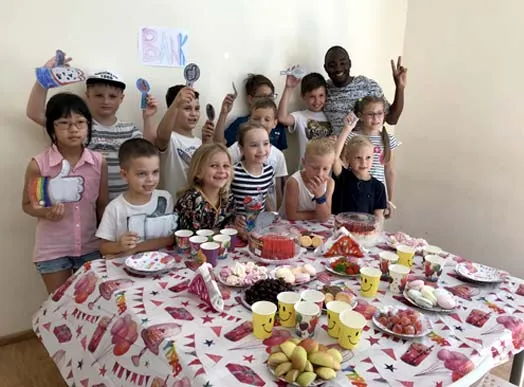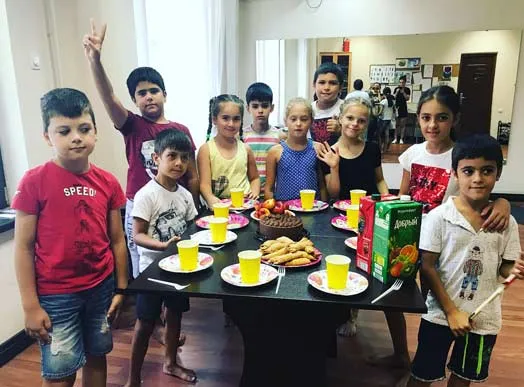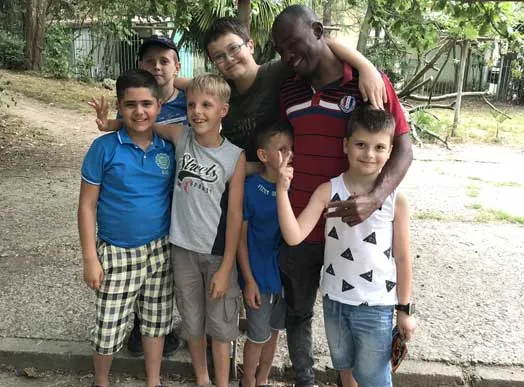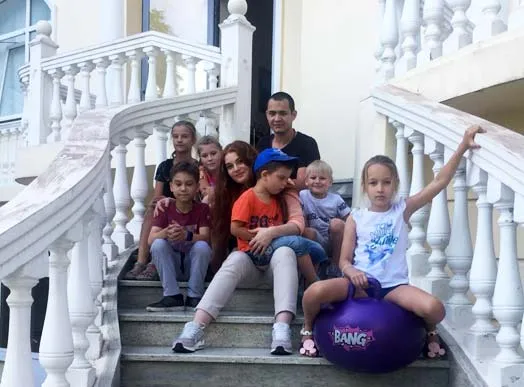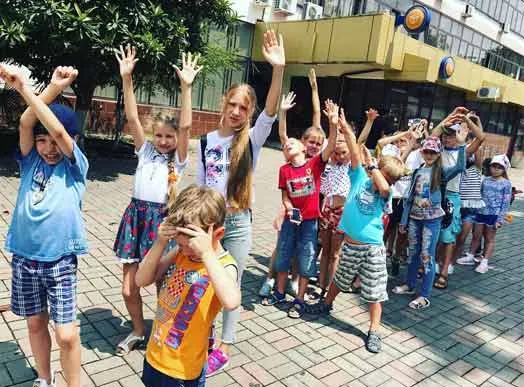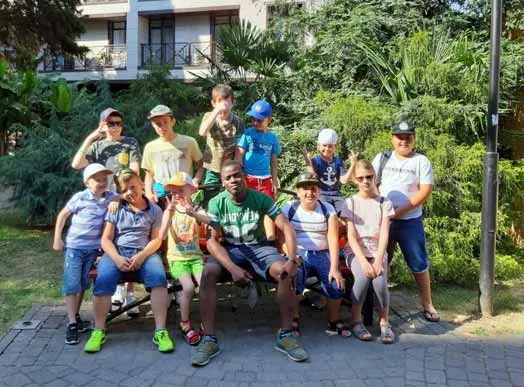 Starting investments from:

$10,370

Company type:

Entertainment centre

Year company was founded:

2017

Franchised companies:

2

Own companies:

3
You need more information?
Send a request to get free consultation from the official representative of the company
Marine Agadzhanyan
Complete your request
The information is provided from public sources on the Internet
Interested? ASK QUESTIONS ABOUT THE FRANCHISE
Feedback
Ask a question about the franchise