Lay Bare Waxing Salon Franchise For Sale – Hair Removal
Lay Bare Waxing Salon Franchise For Sale – Hair Removal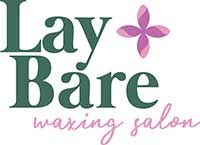 Lay Bare Franchise Opportunities
Lay Bare Waxing Salon is hair removal that is gentle on your skin and your budget. We specialize in the use of ALL-NATURAL sugar wax jelly or what is commonly known as Sugaring in the United States. We are the FIRST and LARGEST hair removal salon chain in the Philippines and we are very excited to expand our brand in California, Nevada, and the rest of the United States.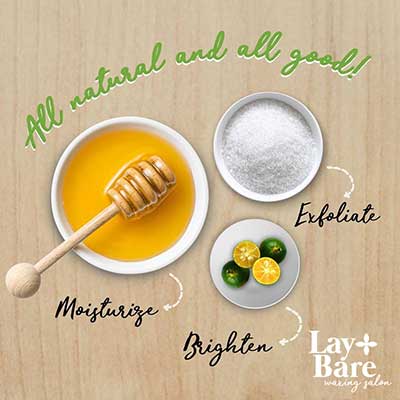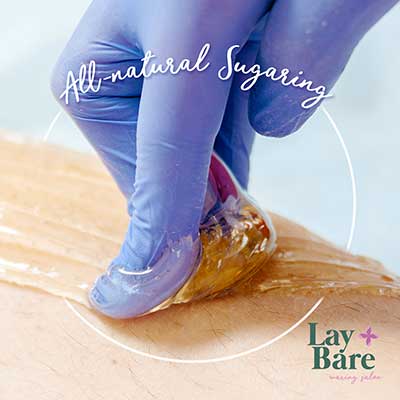 The Lay Bare Franchise Offer
10-Year Franchise Term with an option to renew for another 10 years
Classroom Training: 8 hours
On-the-Job Training: 72 hours
Additional information:
Sugar tubs are sold at $10/tub and will yield about 20 to 25 Brazilian waxes. We perform Brazilian waxes 95% of the time.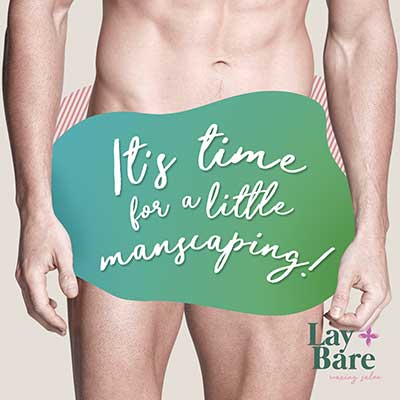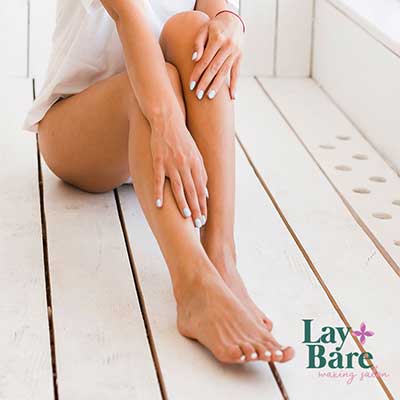 How much does the Lay Bare Waxing Salon franchise cost?
Lay Bare has a franchise fee of $20,000 with a total initial investment from $140,100.
Investments required to open the Lay Bare Waxing Salon franchise
Initial investments: from $140,100 to $241,900
Payback period: 3 Years for a 10-Year Franchise Term
Royalties: 3% and decreases to 2% upon reaching $500,000 Annual Volume
Franchise fees: $20,000
Other current payments: $250/weekly support fee that covers brand-wide systems: POS, Rewards Platform, Music, Alarm and Cameras, VOIP, YELP page, SEO and 1% Brand Fund Contribution
Lay Bare Franchise Expansion Plans: only the United States at this time.
Lay Bare franchise success story!
Lay Bare waxing salon is now open for franchise in the us
Lay Bare, the popular homegrown waxing salon and highly-successful franchising business model in the Philippines, bares plans to expand in California and the rest of the United States.
Thanks to its convenient and affordable hair removal services, Lay Bare Waxing Salon has earned long-term business and customer loyalty that made it a popular waxing provider in the Philippines, a successful franchise, and now a brand ready for international expansion.
It opened its first US branch in Studio City, an affluent residential neighborhood within the city of Los Angeles, California on July 23, 2012. The branch is located in a 580 square foot space on the 2nd floor of the California Pavilion that also houses brands like California Pizza Kitchen and, Jamba Juice. Lay Bare offers a wide array of sugaring services, eyebrow threading and bikini facials.
"Lay Bare uses cold sugar wax jelly made from natural ingredients. It's hair removal that's gentler and safer on the skin. This is what made us the waxing provider of choice in the Philippines. This is also what we wanted to bring to LA almost 7 years ago where traditional waxing was largely practiced but there were very few salons that offered cold waxing," said Fiona Hilario, Lay Bare President.
In LA, the industry term for cold wax is "Sugaring." Lay Bare has positioned itself as a sugaring salon and was one of the very few sugaring salons in the San Ferndando Valley back in 2012. Plans are in full swing to expand to the rest of California and the rest of the United States by adapting and innovating the Philippine franchise model.
Humble origins, rapid growth
Lay Bare started in the Philippines in June 2006 and has grown to 150 branches nationwide with 60 locations company-owned and 88 franchised. It opened its first branch in Makati, Metro Manila capitalizing on the fact that it is a waxing-only salon that uses the cold wax technique for a selection of body waxing services, such as underarm, legs, Brazilian, and eyebrow threading services at prices much lower than posh salons or spas that offered hair removal as a side service only.
Lay Bare's most booked service in the Philippines is underarm wax while in the US they could go on for weeks just doing Brazilian waxes.
"We gave our customers the option for a relaxing and comfortable hair removal experience. They learned that waxing need not be torture or come with side effects. Our wax is made of sugar, lemon, and honey that is very gentle on your skin."
"The first branch in the Philippines only cost P200,000 to put up. Now, it costs P3.6 Million to put up a mall branch. Franchise fee is currently at P672,000 for a 5-year term," she said. In the US, the franchise investment ranges from $140,100 to $241,900 including a franchise fee of $20,000 for a term of 10 years."
"Sugaring is now very common in Los Angeles and other big cities. We want to continue educating the public that hair removal shouldn't be hard on your skin or your budget. At the same time, we like to promote Lay Bare Cold Wax as something that is good for you. Aside from removing hair, it also exfoliates, moisturizes, and brightens skin. With continued sugaring, hair will become finer and sparser," Hilario said.
Lay Bare continues to offer new and fresh products and services that cater not only to the fashion-forward, but also to the growing number of health-and socially-conscious consumers. In 2017, it started offering bikini facials to complement their hair removal services. Bikini facials are like traditional facials but only in the bikini region – you get the cleansing, the scrub, ingrown extraction, and mask that leave your skin soft, smooth, and moisturized.
Requirements to buy the lay bare waxing salon franchise:
The candidate must be:
Highly organized, driven, honest, and an excellent team player
Health and Beauty Conscious
Believe in All-Natural Sugaring
Strong Management and Marketing Background
Have Local knowledge and affiliations in the area to be developed
Being a Lay Bare client is a plus
Minimum Liquidity of $75,000 to qualify for financing
Space requirements:
3-Cubicle Set-up: 800 SF
4-Cubicle Set-up: 1000 SF
5-Cubcle Set-up: 1250 SF
6-Cubicle Ste-up: 1500 SF
The advantages of Lay Bare franchise
A proven track record in the all-natural sugaring segment for 14 years and has been replicated at least 150 times in the philippines and now the united states making us the biggest sugaring player in the world.

At the moment we can not connect you to the representative of this franchise.

Find other similar franchises in our catalog!
You need more information?
Send a request to get free consultation from the official representative of the company
Fiona Hilario
General Director
Complete your request
The information is provided from public sources on the Internet
Updated: 13.03.2021
Ask a question about the franchise