Mail Boxes Etc. Master Franchise For Sale - Service Centers
Mail Boxes Etc. Master Franchise For Sale - Service Centers
Mail Boxes Etc. Franchise Opportunities
Mail Boxes Etc.
Is one of the world's largest networks of Service Centers, owned and managed by independent entrepreneurs, who provide shipping, fulfillment, print and marketing solutions to businesses and individuals with a focus on delivering the highest standard of customer service.
Founded in San Diego, California, in 1980, it has evolved into one of the world's largest international networks of entrepreneurs operating retail-based logistic, communication and business support service centres (more than 1.700 Service centers in more than 40 countries.)
The combination of multiple MBE services (eg. shipping, printing, mailing logistics, etc.) at one location gives customers a unique, one-stop solution to bundle their personal or business needs with one reliable partner. By doing so, customers link their lives or businesses with MBE, and MBE franchisees link the value of their businesses to their customers – a formula of mutual dependence which drives higher satisfaction, performance and benefits for everyone.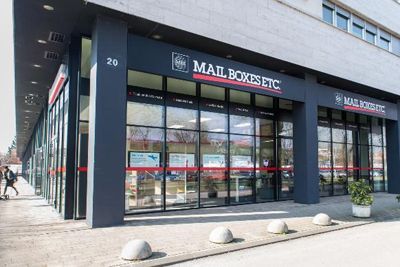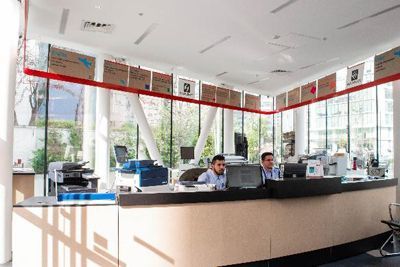 Pack & Ship
Mail Boxes Etc. is one of world's best provider for packing and shipping. With decades of experience, our professionalism and expertise make any transport challenges solvable.
Logistics
Mail Boxes Etc. is a unique partner in the market, able to offer a 360° solution to manage logistics according to your unique needs: from warehouse storage to managing order fulfillment.
Domiciliation
MBE Service Centers offer a safe and convenient space to receive parcels, letters and business documents. Mail & Parcels can be held safely for you to collect, or can be delivered to your door.
Print
MBE experts deliver creative, flexible and customizable print solutions to match any budget and turnaround time at the highest quality.
Marketing
MBE professionals skillfully translate your ideas into imagery and content designed to expertly communicate your message and make an impact.
Targeted territories for the Master Franchise.
Europe: Switzerland, Czech Republic, Denmark, Finland, Sweden, Norway, Luxembourg, Turkey, Slovakia, Albania, Iceland, Malta and Israel.
Middle East: Lebanon and Jordan.
Africa: Morocco, Algeria, Tunisia, Côte d'Ivoire, Senegal, Gabon, Cameroon, Nigeria, Kenya.
Asia: Asia, Taiwan, Indonesia, Philippines, India, China, South Korea and Macau.
South America: Argentina, Uruguay, Brazil and Colombia.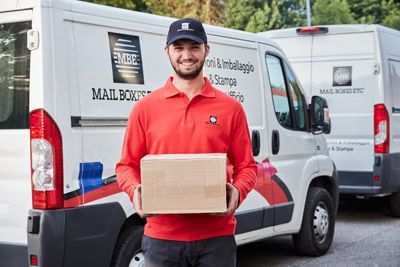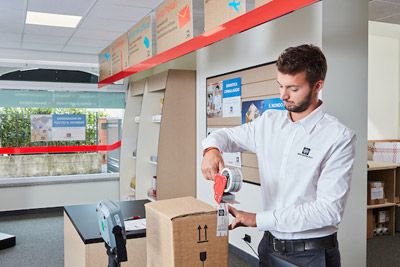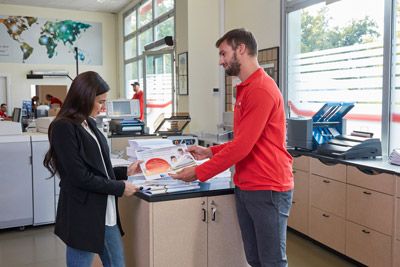 Why to become a Master Licensee with Mail Boxes Etc.?
Proven business system
Experienced brand leadership
Valuable know-how to help the development of your business concept in your country
A multi-faceted revenue model
Global franchise network
Dedicated ongoing support and training with a team committed to excellence
Sheet facts: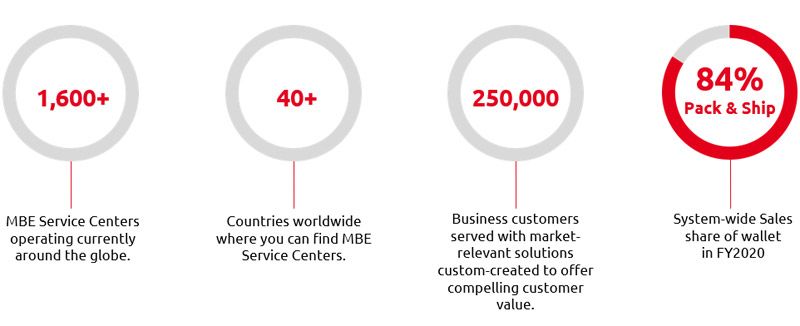 How much does the Mail Boxes Etc. franchise cost?
Mail Boxes Etc. franchise a total initial investment from $83,000.
What is the initial investment for the MBE Master Franchise in my country?
The initial investment varies country by country. Please, contact us to provide you with detailed information of the Initial Investment required.
Will the MBE business concept work in my country?
Mail Boxes Etc. succeeds internationally because of its ability to adapt the business model and extensive range of services to meet the requirements of both service-oriented businesses and convenience-oriented consumer.
Payback period and average turnover per month: varies country by country. Please, contact us to know more regarding this business opportunity.
Request Free Info

6 easy steps to become a Master Licensee with Mail Boxes Etc.
Initial call to provide you with more detailed information on Mail Boxes Etc and the Master License opportunity.
Initial investment Presentation.
Business Plan Preparation.
Meet your supporting team.
Your Business and action plan.
Your commitment: sign the Master Franchise Contract and start the dedicated program for the Master Licensees.
Success story
Key characteristics of mbe centers:
Average size 70 - 100 m²
Good visibility, in areas with regular vehicle and pedestrian traffic
Access for private customers and convenient parking
Proximity to other businesses or offices

At the moment we can not connect you to the representative of this franchise.

Find other similar franchises in our catalog!
You need more information?
Send a request to get free consultation from the official representative of the company
Ilicheva Mariia
Business Developer
Complete your request
The information is provided from public sources on the Internet
Updated: 04.03.2022
Ask a question about the franchise