Mertel Franchise For Sale – Event Agency
Mertel Franchise For Sale – Event Agency
MERTEL FRANCHISE OPPORTUNITIES
Mertel was founded in 2005 by Lukas Jesensky and Dusan Masaryk, as a boutique event agency for clients who don't see events, ATL, BTL, social and digital as separate fields, but as ingredients that create a perfect dish together. All you need is an experienced chef. We strongly believe that events are crucial pieces of building a brand's story.
It's this belief that helped us grow the agency into a franchising network of boutique offices that are able to combine the best concepts from individual markets with internationally tested processes.
Event planning with an advertising touch. From small, well-planned happenings, large-scale productions, conferences and fairs up to exclusive VIP extravaganzas, our team makes sure all your KPIs are met and all clients fondly remember your brand for a long time.
You can rely on us for organizing:
360° Creative Event Production and Hybrid Solutions
EU Public Procurement
Conferences
Fairs and Exhibitions
Merchandising and Sales promotions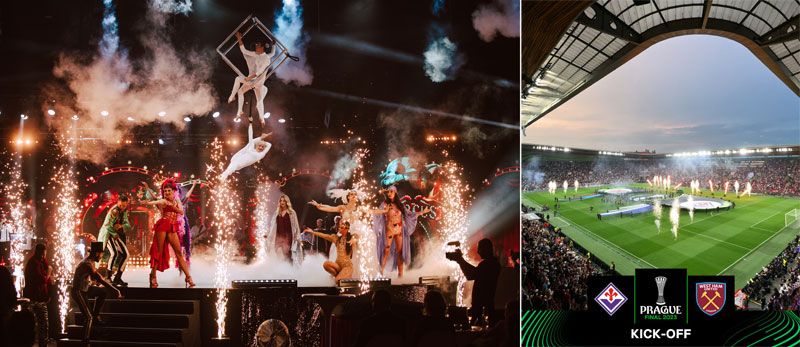 SIZE OF OFFICES
Small - The Mertel office can be run by just a few people thanks to the ORCHESTRA platform, which unites all offices into one big agency in creativity, budgets, work processes and suppliers.
Medium - Mertel office can also be a medium size agency. Our philosophy is to have efficient boutique agencies, which, through the internal ORCHESTRA system, know how to come together for large projects.

MERTEL FRANCHISE OFFER
Open your new agency with a 18-year head start.
There's no better way to open or expand your own event agency than with Mertel franchising. We know how big a step it is to start your own agency. How impossible it seems to get into large new business pitches when you're a small player. That's why we decided to franchise Mertel. To help people who love event planning succeed at their dream of owning a profitable event agency.
Our proposal is simple.
Our support is concentrated in 3 basic areas
Strong brand - you don't need to invest many years in building your own brand. Buy Mertel and you will receive strong marketing support, more than 20 international awards from all over the world in the field of marketing and events, and supporting marketing campaigns on social media and Google Adds.
Client references - get all Mertel references in 1 day and use them for your own promotion. We have successfully implemented projects for world brands such as: CHANEL, LOUIS VUITTON, AVON, BASF, ERSTE GROUP, OPEC, DELL, IBM, FIAT, MEDTRONIC, LAND ROVER, ROCHE, UNIQA, CISCO, ŠKODA, T-MOBILE, WORLD EXPO DUBAI 2020 and many others.
Access to international new business - daily detailed market research of new business opportunities from European public pitches.
On top of that you also get ORCHESTRA – an internal platform of unique concepts from local markets, combined with a next generation project planning system. And the best part? You keep the freedom and ownership that motivated you to start your agency and boost your profit.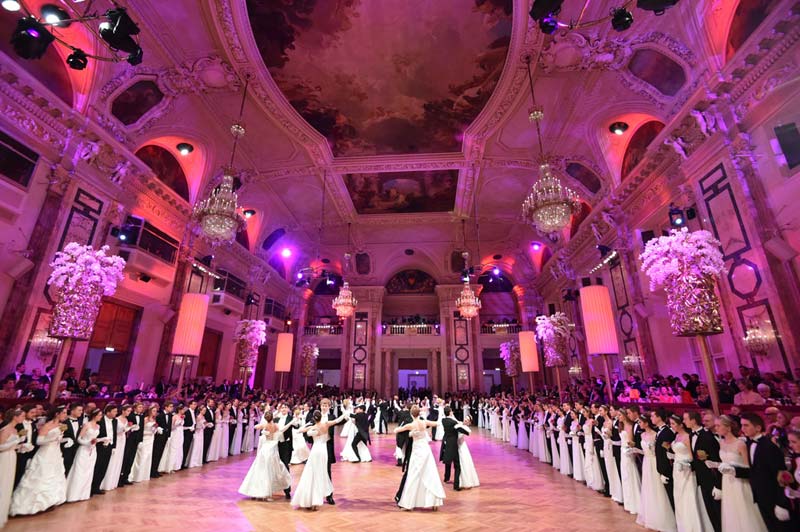 HOW MUCH DOES THE MERTEL FRANCHISE COST?
Mertel has a franchise fee $5,463/ 4,990 EUR.
Initial Investment: from $2190/ 2000 EUR
rental of office or virtual office/ coworking place, notebook, phone, initial marketing materials, initial digital campaign on social medias.
Payback period: 1-3 months
Average turnover per month: from €50,000 - €350,000
Royalties: 6% of Franchisee´s Total Turnover
Maintenance fee - 4%
License fee - 1%
Promotional fee - 1%
Franchise fees: $5,463/ 4,990 EUR
Other current payments: none
Request Free Info

SUCCESS STORY
ADDITIONAL INFORMATION
The Mertel brand has won more than 20 international awards for its work and is a member of different Associations.
For more details check the website: https://mertel.agency/at/en/
Association:
Part of iNT Agencies
The European Franchising Association
The Slovak Franchising Association
Our awards:
MUSE creative awards 2021/2023
NYX Marcom Award 2021/2023
Eventex Award 2020/2021/2023
German Brand Award for Excellence in Brand Strategy 2018
Austrian Event Award in category Congresses 2019
Cannes Corporate Media & TV Awards for Marketing communication B2B
Ecolabel for Green Meetings and Green Events
LUX Travel & Tourism Awards in category Best Destination & Event
Management Company 2020 - Central Europe, 2021/2022
Eventex in category People´s choice Technology
Mertel website gained CSS Design Awards in categories: Best UX Design
Best UI and Best Innovation
MERTEL FRANCHISE BUSINESS MODEL
We have set up the Mertel grow up plan for your brand new Mertel agency in your region according to the real success story of previous Mertel openings.
| Years | Revenues | Project margin (36%) | Franchising fee (6%) | Brutto profit (30%) |
| --- | --- | --- | --- | --- |
| 1. | 500 000 € | 180 000 € | 30 000 € | 150 000 € |
| 2. | 1 000 000 € | 360 000 € | 60 000 € | 300 000 € |
| 3. | 1 250 000 € | 450 000 € | 75 000 € | 375 000 € |
| 4. | 1 500 000 € | 540 000 € | 90 000 € | 450 000 € |
| 5. | 1 750 000 € | 630 000 € | 105 000 € | 525 000 € |

REQUIREMENTS TO BUY MERTEL FRANCHISE
We are looking for an event planning professional, small event agency or business-oriented marketing employee who passionately believes in the power of events. Not to work for us, but rather we want you to be the boss of your own Mertel agency.
MERTEL FRANCHISING MAIN BENEFITS
Harness the power of Mertel's brand.
Since our work is to help build brands for our customers, we all understand how important branding is for a business' success. We're the only event agency in the world to be recognized by the prestigious German Brand Award for Excellence in Brand Strategy, Management and Creation. And with Mertel franchising your brand-new agency can benefit from our strong brand in multiple ways.
Get a new business boost with proven track record and market research
It's hard to succeed as a new event agency when all clients require proof or previous work and experience to even invite you to their pitch. But with Mertel franchising you get all that and much more from day one. It's why we say joining Mertel is like having a 18 years' head start.
ORCHESTRA – it's like hiring 20 people without hiring anyone
ORCHESTRA is our proprietary creative and project management system that does everything that usually takes a lot of time to do in event planning and running your own event agency. It saves time and money as it helps you work on more projects on your own or with fewer people. Being fully digital, ORCHESTRA, except creative shared conceptions, uses advanced data analysis to present you with monthly business intelligence reports that help you improve daily processes and overall key success metrics. At the same time, you'll benefit from more than a decade of our experience in running all aspects of a successful event agency with clear best practices and actionable feedback. To make your agency launch lightning-fast, we get you started with a free mobile office – a MacBook packed with ORCHESTRA and everything you need to start working.
One Big Family
Becoming a Mertel franchising partner is like becoming a member of a big family. You can benefit from all Mertel´s brand successful creative concepts, that were organized by our franchise offices. That means you can use all proven concepts/events in your region ready to use with the whole package - idea, budgets, suppliers, references, marketing materials, presentations and many more. Becoming a family member means also meeting Mertel people, with whom you can communicate, who can help you with the event process and who can also be leased as a personal leasing - in case of big event creation. Headquarters are constantly creating free solutions for their partners in harder situations like for example during the coronavirus. They are organizing webinars to introduce successful concepts of the branch to all offices, training creativity and do training in areas that are needed and trying to find solutions.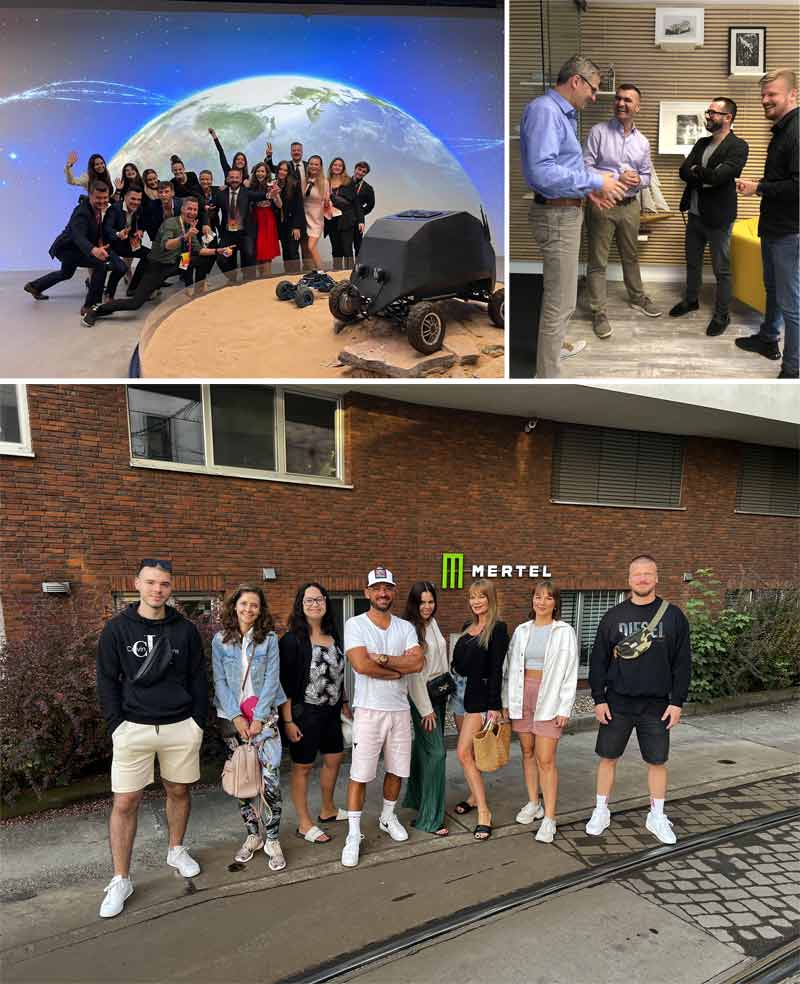 At the moment we can not connect you to the representative of this franchise.

Find other similar franchises in our catalog!
You need more information?
Send a request to get free consultation from the official representative of the company
Jesenský Lukáš
Co-Founder
Complete your request
The information is provided from public sources on the Internet
Ask a question about the franchise