mini YOKO Franchise Opportunities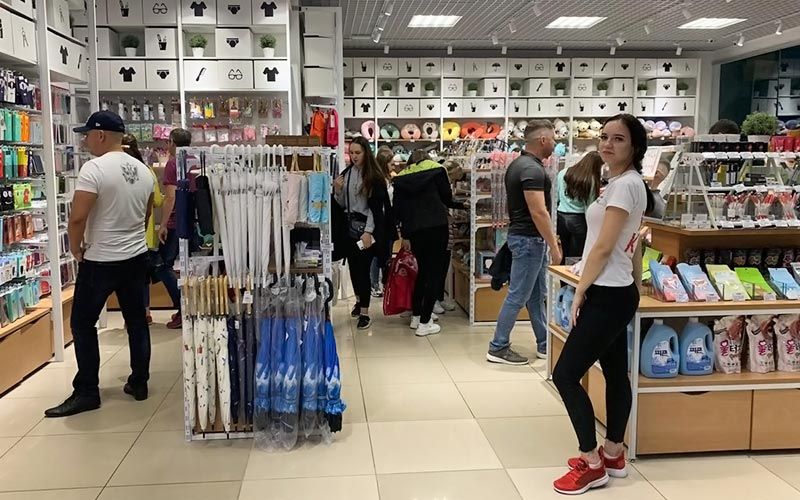 "Mini Yoko" (or simply "YOKO") is an international network of fixed-price stores with a wide range of high-quality, affordable items, where everyone can find lovely goods.
BCA holding invites you to be a part of successful team and open your own "Mini Yoko" in any country. By franchise "Mini Yoko" you become the owner of business with low investments and high profits. Each product in our assortment is not only useful in everyday life, but also gives joyful emotions. More than 80% of the shopping cart are impulse purchases.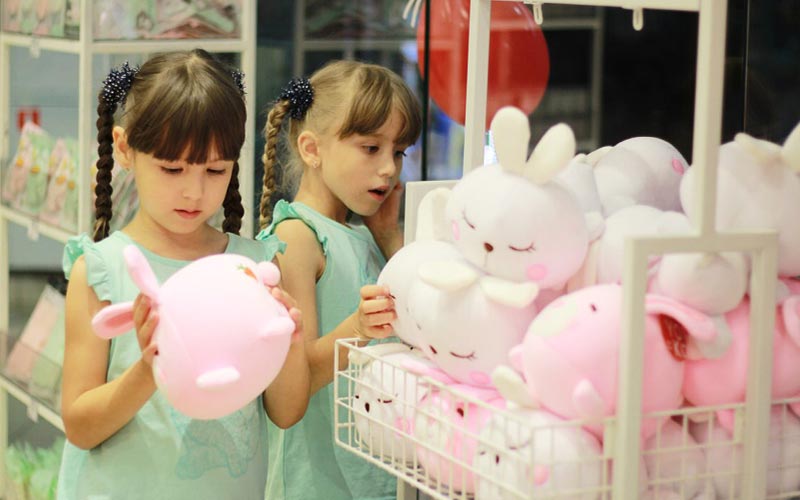 BCA Holding has already opened in 9 countries more than 200 restaurants of own brands: Grill House, Burger Club, Koster, Winners' Coffee, New Chicken and BUZfood. Since 2014, our restaurants have been included in the Forbes rating of the most successful franchises in Russia four times. In 2018 BCA Holding launched a new chain of stores under its own brand "YOKO", so the first store in Moscow has been opened in December 2018.
The business model "Mini Yoko" transmits a rich experience of company to the franchisee, so you get a packaged, working franchise.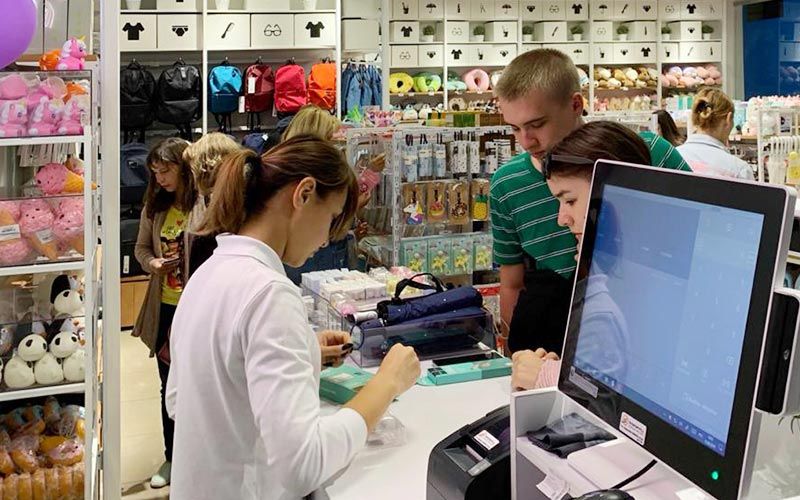 "Mini Yoko" is a chain of self-service stores with a comfortable layout of goods and light-coloured interior in the Japanese style. For about 2000 popular products* are presented in our stores in the following thematic departments:
YOKO Life:

everyday goods (thermoses, lunch boxes, water bottles, stationery, umbrellas, slippers, socks...)

YOKO Home:

household goods (ice cream molds, baking dishes, knives, food containers, teapots, cups, watches...)

YOKO Care**:

care cosmetics (creams, scrubs, tonics, personal hygiene products, bath sets...), manicure tools...

YOKO Beauty**:

decorative cosmetics (all for beautiful makeup), perfumes, hair accessories...

YOKO Travel:

suitcases, organizers, travel pillows…

YOKO Sport:

jump ropes with counters, electronic expanders...

YOKO Electronics:

small electronics (table lamps, batteries, chargers, flash drives, scales, power banks...)

YOKO Accessories:

headphones, phone cases, cosmetic bags, backpacks...

YOKO Food:

snacks, pastries, dried fruits...

YOKO Kids:

products for children (stuffed toys, constructors…)
*all goods are certified
**cosmetics only by korean manufacturers, perfumes from Turkey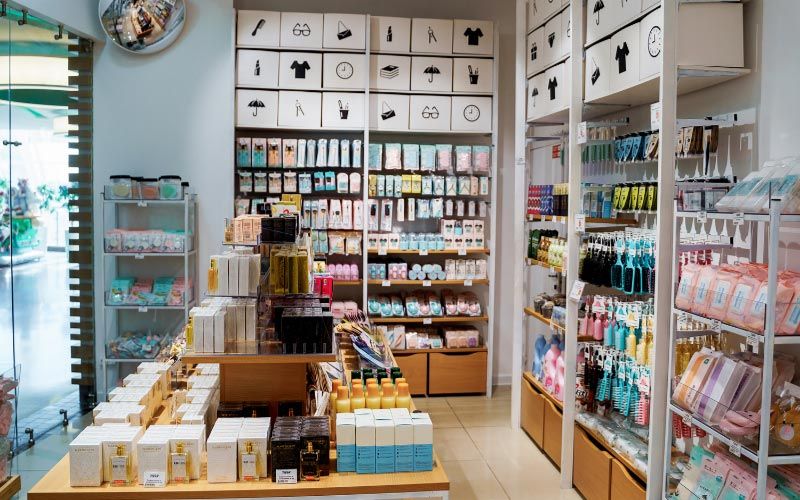 A wide range and a high quality of goods, best prices are a guarantee that everyone will find goods for himself, will get a lot of pleasant emotions, and your business will succeed.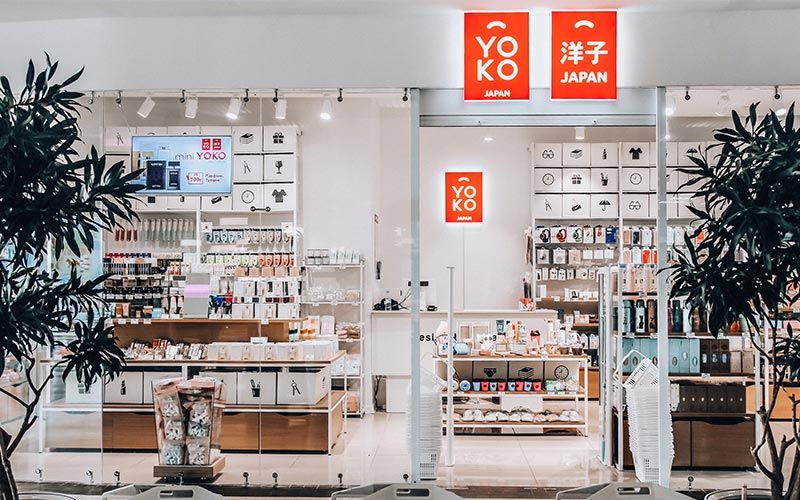 Size of stores
from 100sq.m.
mall, or separate building;
high foot-traffic.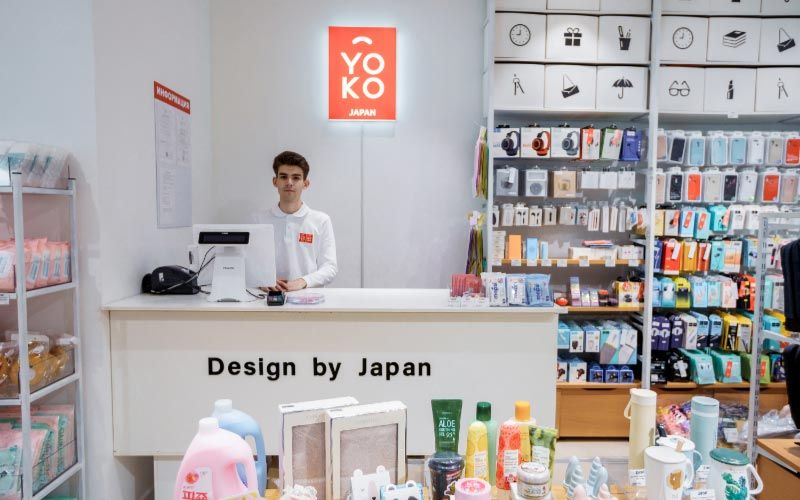 How much does the mini YOKO franchise cost?
Initial investments: $45,000
Mini Yoko retail store franchise package includes:
Payback period: from 15 month
Period of launching the store: 1 - 2 months
Average turnover per month: from $40,000
Royalties: 3% of gross sales
Franchise fees (lump sum): none
Inital investments: $45,000, include:
Trade area analysis, investigation of new store creating
Marketing analysis of the competitive environment
Individual design project (including a plan for electricians, a plan for arrangement furniture and equipment, a plan for installing walls, a plan for a ceiling with lighting fixtures, a plan for decoration materials, 3D visualization of the store, etc.)
Training for managers and staff
Business-book: description of all major operating processes
Facade / interior:

Facade luminous sign
Equipment for trade space (for premises less than 100 sq.m. Note: if trade space more than 100sq.m. — $150 is added for each of the following sq.m.)
Advertising TV "32"
Fire safety equipment
POS-materials

Cash desk / back office:

Cash counter with computer environment
Computer software for trading and analytic
Luminous sign over cash counter
Sign «Design by Japan» on the cash counter
Equipment for back office

Other:

Anti-theft system
Layouts of promotional materials
Support in preparation for opening and store launch
Providing advisory support after the opening
Other major expenses:
Initial purchase of goods: $550-650 per sq.m.
Renovation of the premises: depends on complexity
Request Free Info