Monster Tree Service Franchise For Sale
Monster Tree Service Franchise For Sale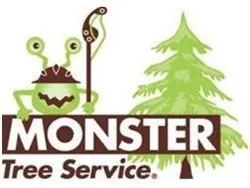 Monster Tree service franchise opportunities
Monster Tree Service is one of the leading providers of tree removal services in the USA. Josh Skolnick set it up in 2006. Thanks to a well-established business model, the brand started franchising in 2012. Nowadays, there are over 100 franchises across the country, and the brand is still growing.
The company is thriving in the billion-dollar industry. Tree maintenance services are always in high demand. Monster Tree provides a wide range of high quality tree services, including removal and assessment of trees, trimming, cleanup after hazardous events, and helps with insurance requirements.
Monster Tree franchise owners get a home-based business model with great financial prospects. It is a low-risk business that proved to be an excellent opportunity to start your own enterprise. You'll get the training and support in order to achieve success right away.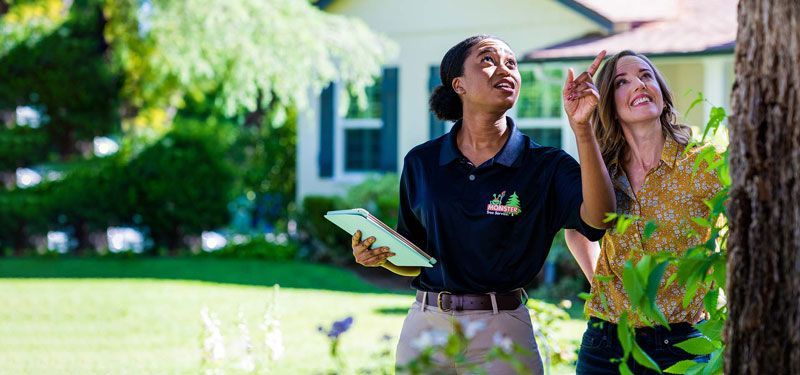 Support & Training
Confirmation Day
If you've decided that you want to explore Monster Tree potential, then it is time to visit the corporate headquarters. There is a Confirmation Day. It lasts two days. On the first day, you'll visit the brand headquarters. The company covers some of the travel and hotel expenses. They will invite you to join the brand team for dinner and get to know each other. The next day you'll be getting a field experience, where you can see how the equipment works and the services are provided. Afterwards, there is lunch and presentations planned for you. The next step is getting acquainted with department heads and VP. You can ask questions you may have about the company and operation. In 7 days, you'll receive a phone call from the corporate office to hear your final decision.
The candidates then come back to the office for Lunch and marketing presentations. After that we break into one on one's with each of the directors on the Monster Tree team. These one on one's include a sit down with the VP of operations Scott Hilary. We never ask a candidate to make the decision at the event. We instead we set up a follow up call within 7 days after Confirmation Day and ask for a final yes or no on that decision call.
Initial Training
Candidates have to undergo training at corporate headquarters in Pennsylvania, which lasts two weeks. Week one is classroom training, where you'll learn everything there is to know about tree services. Week two is field training. You'll acquire necessary practical skills needed for successful running of a franchise.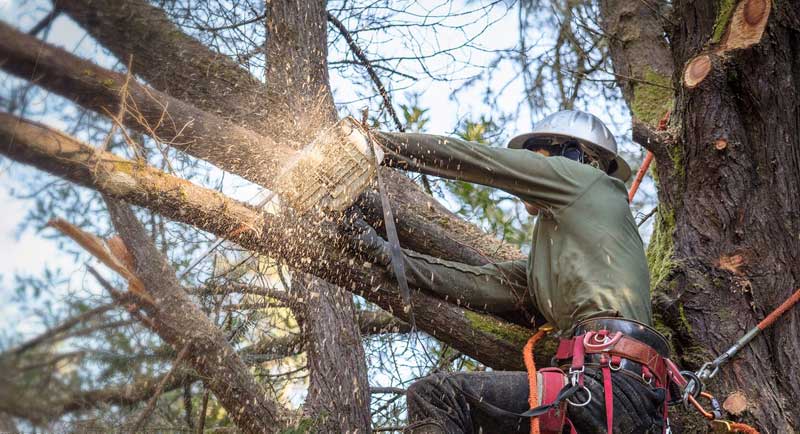 On-Going Support
Help from Regional Operations Manager with Franchise Launch
Weekly Check-In Calls
Checking Performance on a Monthly Basis
Best Marketing Strategies
Training Programs In-Person and via Web
Purchasing Capacity
Call Support
Web Support
Yearly Gatherings to Estimate Results and Plan for the Future
Social Networks
Management Strength of Franchisor
Monster Tree has a proven business model that has worked successfully through the years. Corporate office is interested in brand development and invested in each franchisee. There are many tools that are aimed at quick launch and thriving operation of a franchise. Brand teams and regional managers support franchisees.
Financial Strength of Franchisor
Monster Tree is a multimillion franchisor. It provides a steady income without huge investing capital. The brand has successfully performed since 2006 and proved to be recession-free business.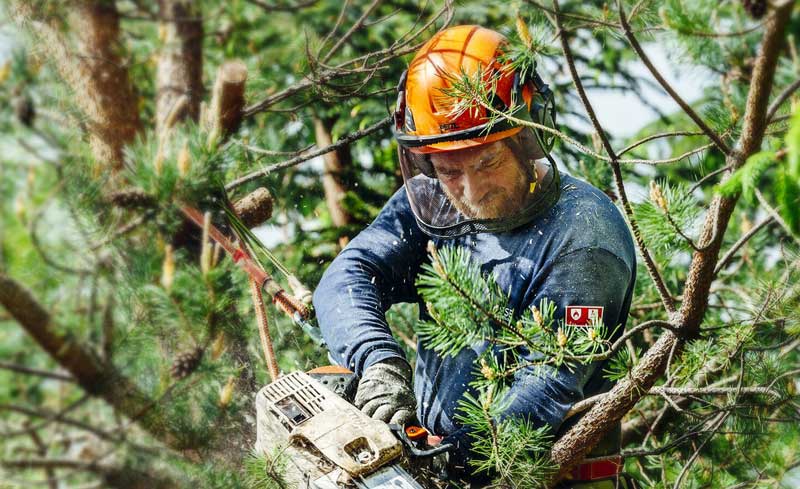 Business operations
There are two models available for candidates - owner-operator and semi-absentee owner.
Responsibilities of Owner-Operator
If you feel you want to take part in the development of a franchise actively, then the owner-operator model is for you. Here, you can operate as a sales-person or a manager. Your tasks are:
Taking care of sales
Leading staff and overseeing equipment functionality
Bookkeeping
Scheduling
Establishing relations with local community
Responsibilities of the Semi-Absentee Owner
If you seek semi-absentee ownership, then you should hire a manager to take care of daily tasks and oversee the operation of a franchise. Your responsibilities will include:
Leading the manager
Overlooking the quality of equipment
Ensuring the smooth operation of a franchise
Number/Type of Employees Needed
In order to set up a franchise, you'll need four people on your team. You get help with hiring staff from the Monster Tree recruiting team. Below are the specialists you need to hire:
Sales arborist—monitors requests for service, produces sales opportunities, and meets sales goals while creating an efficient workplace.
Crew Chief—oversees on-site operations, makes sure equipment is up-to-date and everything is safe.
Tree Climber—clambers trees and performs cutting and trimming.
Crew Member—performs tree care services.
BUSINESS MODEL
| | |
| --- | --- |
| Real Estate | N/A |
| Home-Based | Yes |
| Target Customer | 90% Residential, 10% Commerical |
| Business Model | B2B, B2C |
| Semi-Absentee | Available |
| Exclusive territories | Available |
| Absentee Ownership | No |
How much does the Monster Tree Service franchise cost?
Initial investments: $409,445 - $560,226
Royalties: 3,5% - 6,5%
Franchise fees: $49,500
Other current payments: no
Request Free Info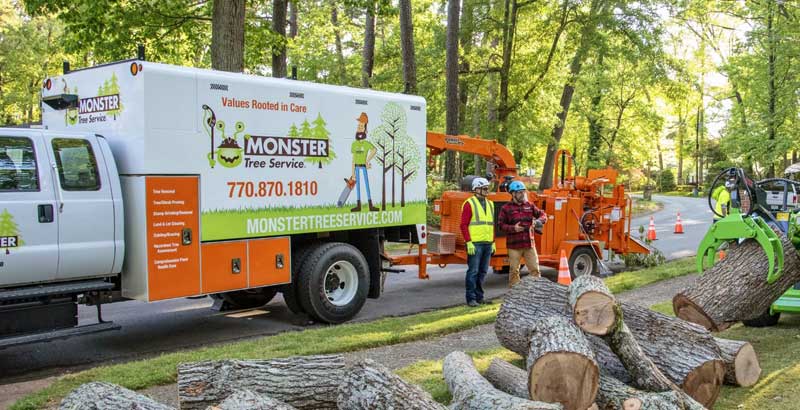 Ideal monster tree franchisee
Understanding of how to conduct business
Management skills
Goal-oriented
Knowledge of a financial P&L
Able to follow an established business model
Good social skills
Desire to run own business
Leadership skills
You don't need to have a prior tree care background. There are comprehensive training programs and support to help you navigate in this line of business.
Competitive Advantages
In-Demand Industry: Tree services are a necessity in the modern world and just as popular as ever.
Dominance on the Market: Monster Tree is a customer-oriented company that is focused on delivering high-quality service to a local community. Every client is important, and Monster Tree franchise owners establish good relations with the community. That's why clients always choose the brand repeatedly.
Marketing Tools: Monster Tree has great marketing strategies aimed at increasing customer flow and brand recognition.
Residential-Oriented: While most tree care corporations concentrate on commercial jobs, Monster Tree's priority is to assist homeowners. Later, franchise owners can certainly cooperate with business properties.
A Wide Spectrum of Services: Tree cutting and trimming, tree removal, bushes maintenance, plant care, cleaning after hazardous events.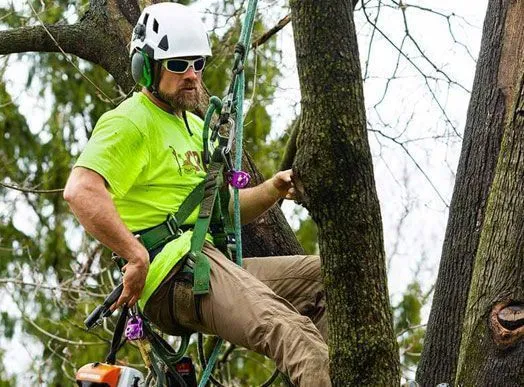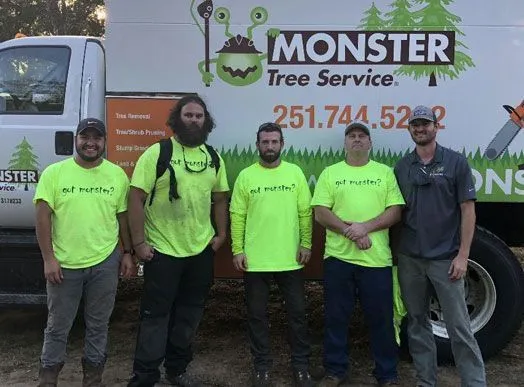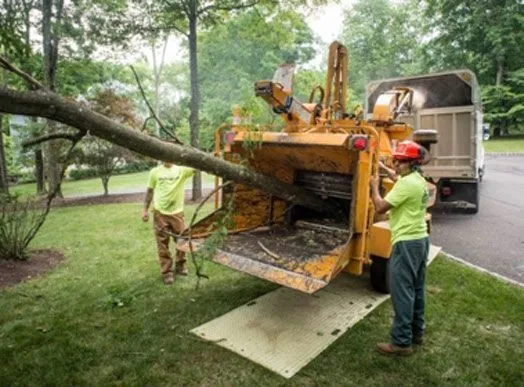 Starting investments from:

$409,445

Company type:

Service

Year company was founded

2008

Year of launching franchise

2012

Franchised companies

275+

Company units open

1
You need more information?
Send a request to get free consultation from the official representative of the company
Alex Depase
Complete your request
Information provided: Global Franchise Exchange
Interested? ASK QUESTIONS ABOUT THE FRANCHISE
Alex Depase
Franchise Representative
Feedback
Ask a question about the franchise