Description of Nutty Scientists Franchise
Nutty Scientists creates fun, hands-on, spectacular interactive activities in the form of shows or workshops led by our professional staff of Nutty Scientists. By utilizing our internationally recognized and awarded pedagogic methodology, the children become active participants and receive exciting and memorable educational experiences.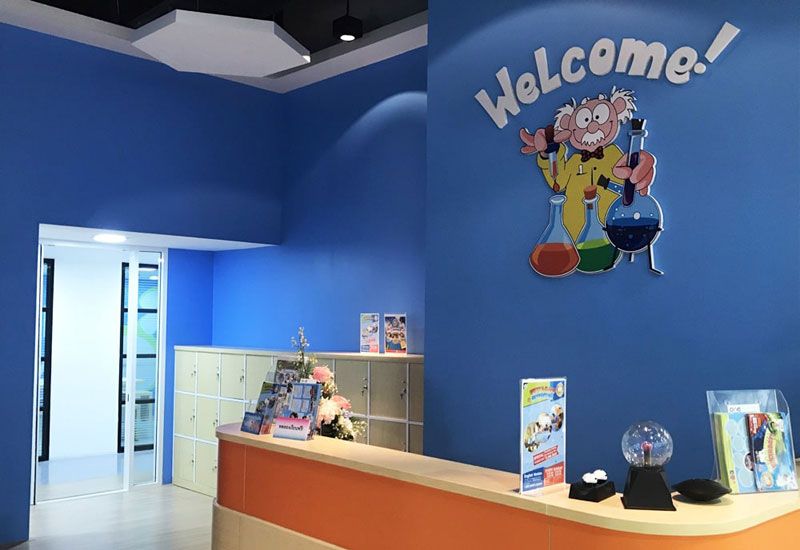 This methodology uses various educational techniques:
TPR© (Total Physical Response) Method
SDAIE© (Specifically Designed Academic Instruction in English)
PQS© (Plonsky Question System)
Franchise advantages of Nutty Scientists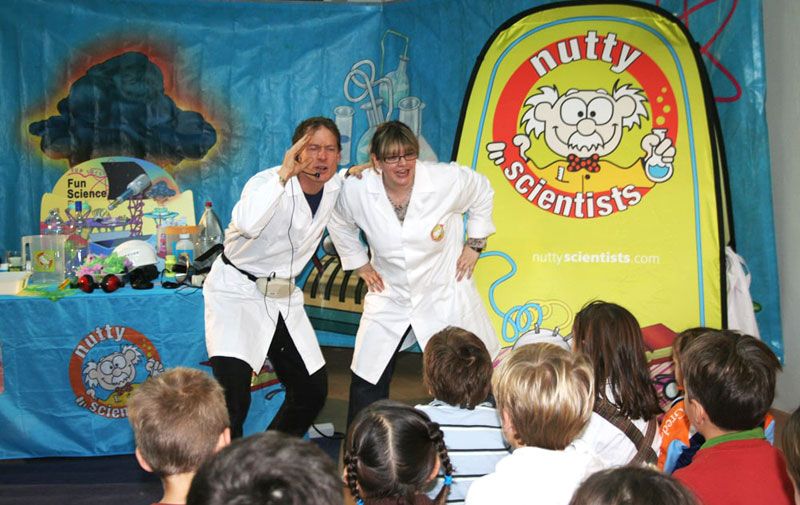 Nutty Scientists have had remarkable growth since we were first ranked #1 in our Category both in Franchise Gator and Entrepreneur Magazine's "Franchise 500." Nutty Scientists has been chosen as the "Best Educational Franchise of the year" by "Franchise Today" magazine.
Nutty Scientists is one of the most well-established franchises in the world. We have been in the market for 20+ years. Our support staff have over 100 years of combined business experience.
It's a proven model. Nutty Scientists has been ranked among the most profitable franchises in the market consistently.
Has high profit margins.
Has low fixed overhead.
Year-round income with camps during school vacations and birthday parties anytime
Growing market with loyal customers. 65% of our business after year three comes from repeat business and low fixed costs.
Constant improvement and new business lines. Nutty Scientists is working on additional lines of business.
Nutty Scientists is the world's largest Science (STEAM) enrichment program. Curriculum aligned to the Next Generation Science Standards to enhance the cohesiveness of our students' science education.
Social contribution and personal satisfaction. Nutty Scientists will make a difference in your community. You can feel great about owning a business that will have a positive impact on children of all ages.
Size of stores, sales offices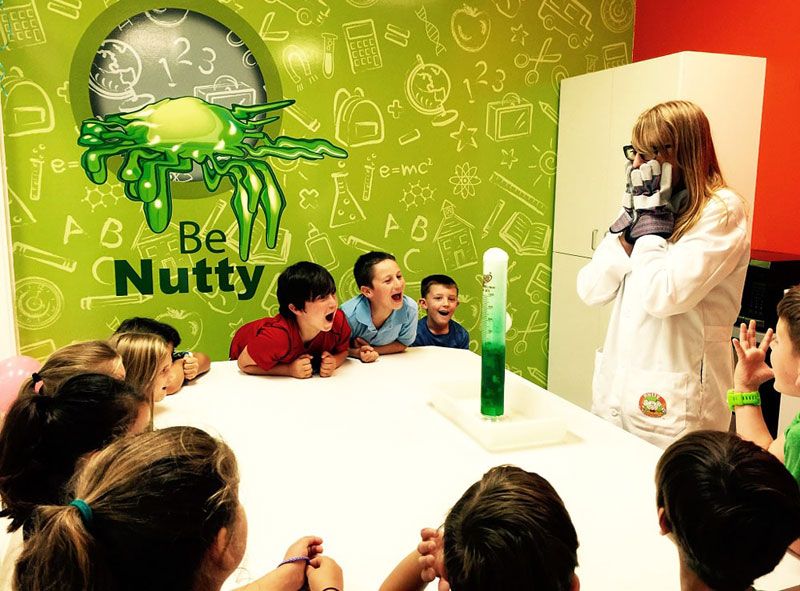 It is not necessary to start with the Nutty Scientists Center. If franchisee or Master Franchisee decides to do so, then.
Franchise offer
7 year (renewable) exclusive territory of around 750,000 people with all of the above.
Master Franchise rights for all Russia with a 20 year contract (renewable).
Other Countries looking for Master Franchises. Master Franchise fee starts at $55,000 for small Countries.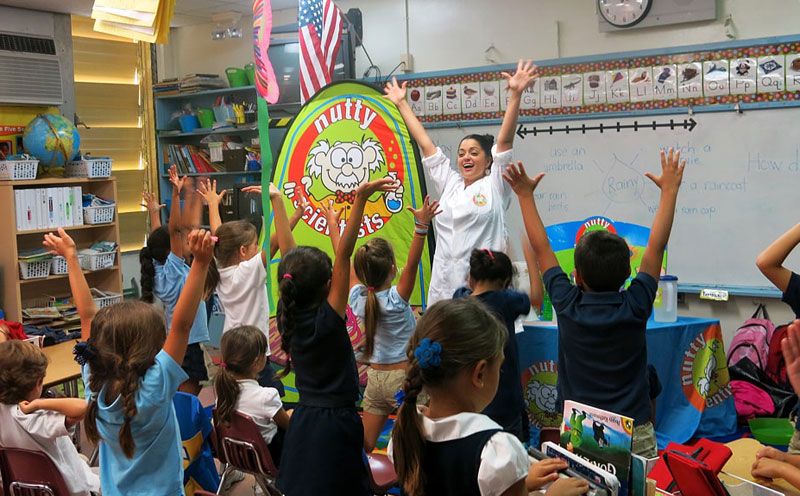 Business model
First year. 85% recover investment. 72% of them do it in the first 9 months.
Second year. 80% makes over $100,000.
Third year. Over 75% makes over $150,000.
Fourth year onwards. Over 50% makes over $240,000.
Margins are between 60-80%.
Request FREE Info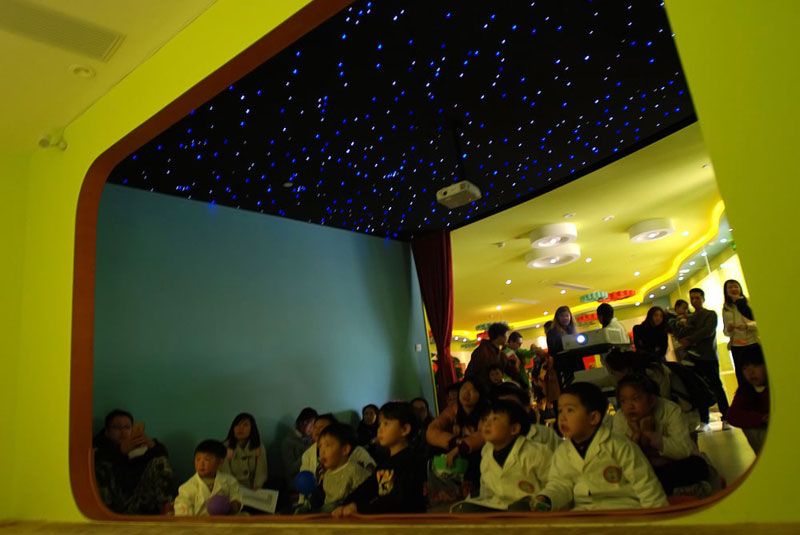 How much does Nutty Scientists franchise cost?
Nutty Scientists has the franchise fee of up to $35,000, with total initial investment from $51,000.
Initial investments: An individual Franchise total initial investment starts at $51,000.
Initial investment includes initial equipment package, three trainings with all included (two of them onsite), access 24/7/365 to the Extranet/Intranet Platform "The Lab", all the know- how, account manager and assistance in all areas of the business.
No Center is required to start with the Franchise or Master Franchise. If you set up a Center then $7,000 should be included within the investment.
Payback period: 9 months (* in 72% of the cases).
Average turnover per month: $10,000 in year two and $20,000 after year 2 (in 51% of all franchises). Best performer makes 2.7 Million a year.
Royalties: 6% or $220 per month paid every six months.
Lump-sum payment: Same as with the initial investment since there we include with the franchise fee, equipment, trainings, etc. So it is: An individual Franchise starts at $35,000. Russia Master Franchise is $110,000.
Other current payments: None.
Request FREE Info