PANO Franchise For Sale – Sign Making Services
PANO Franchise For Sale – Sign Making Services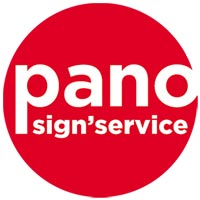 PANO Franchise Opportunities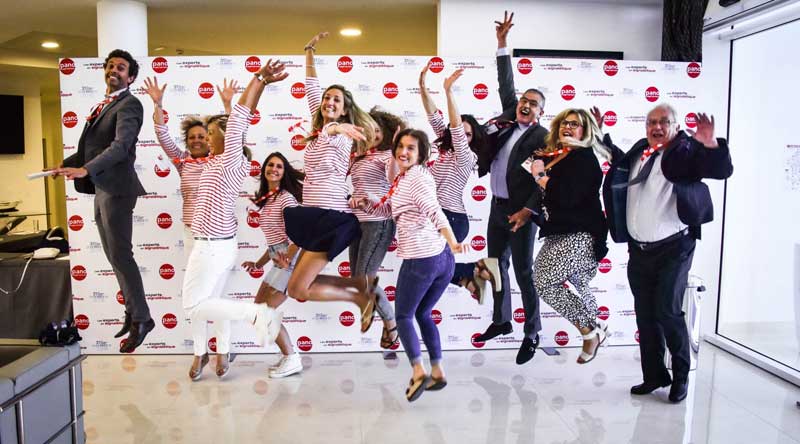 Pano is a global network of signage centers specialised in visual communication.
With almost 40 years of experience, Pano franchisees offer the design, manufacture and installation of printed and cut visuals for professionals: artisans, traders, SMEs / SMIs or local governments, independents and associations.
Franchisee are fully trained in all techniques of study, design and manufacture of all types of items used in the field of visual communication. For shops, it covers window dressing, signage, car marking or textile printing.
There are already more than 100 Pano agencies in France and more than 35 Pano agencies around the world (over 15 countries).
Many opportunities are available abroad, in addition, the market for signage and Advertising at point of sale, the support and communication sector (1.104 billion euros) was up 12%. A young market in constant evolution.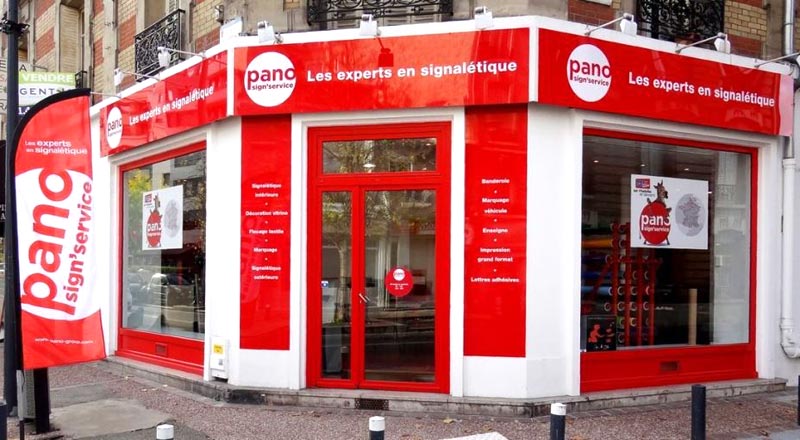 Request Free Info

Pano Franchisee activity:
Trained in the techniques of adhesive cutting and digital printing, their core business is signage for companies and administrations, the dressing of shop windows and signs, the decoration of professional vehicles.
The materials and tools with which each agency is equipped allow them to respond quickly to all marking needs both on rigid supports (panels, showcases, bodies, etc.) and flexible (tarpaulins, stretched fabrics, banners, textiles).
Anxious to satisfy all the expectations of their customers, PANO franchisee provide a global response including all printing work (business cards, flyers, ...), engraving, screen printing, pad printing.
Available Areas:
Franchises and networks available in France and French-speaking countries, Africa, Benelux, Spain, Portugal, Maghreb, Middle East, Germany, Canada, Romania, Switzerland.
Global investment: From €47,500 HT
- Turn Over - It can be done after 2 years: between 200 and € 300,000;
- personal contribution: € 30,000;
- rights entry: € 25,000;
- funding assistance: Yes;
- Training: Yes.
Packs:
- Pack Premium : € 104,500;
- Pack Development : € 79,500;
- Operating fee: € 299 before tax / month Year 1 - € 399 before tax / month Year 2 - € 499 before tax / month beyond;
- Advertising fee: NC;
- Royalties: NC;
- Average surface: From 20 to 80 m² (See details);
- Type of contract: Brand license.
Pano franchise offer
Premium Pack: € 104,500
Development Pack: € 79,500 (Submitted to conditions)
Pano Master Franchise Offer:
Master Pack: From $133,400
How much does the PANO franchise cost?
Initial investments: € 30,000
Average turnover after 2 years: From $222,320 to $333,500
Royalties: A 50% discount on the Maghreb and Africa
Franchise Fees: All packs include the training. The know-how's transfer of the concept is made during the 5 first weeks of training.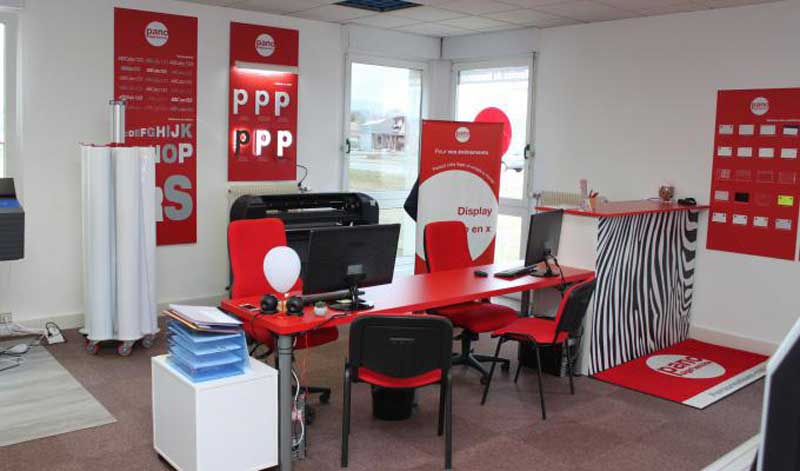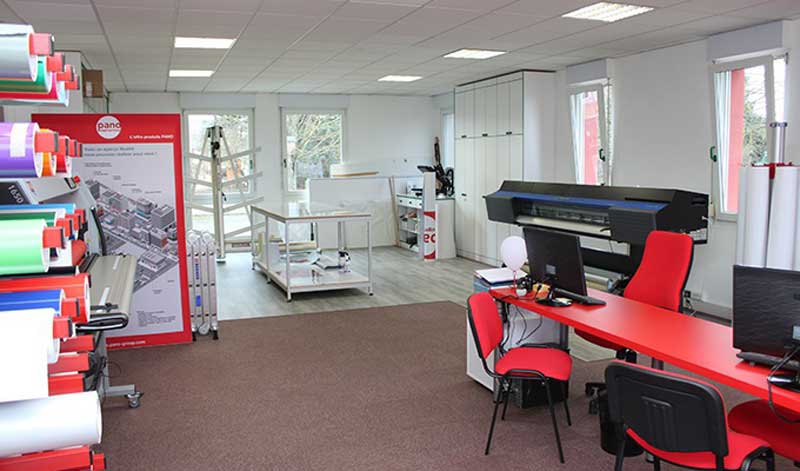 PANO franchise Business Model
Contract length: 9 years contract with renewal by tacit agreement for three years.
Exclusive area: Yes
Estimated annual turnover after 2 years: behind $109,760 and $175,620 duty free depending on package chosen.
Gross margin: 80%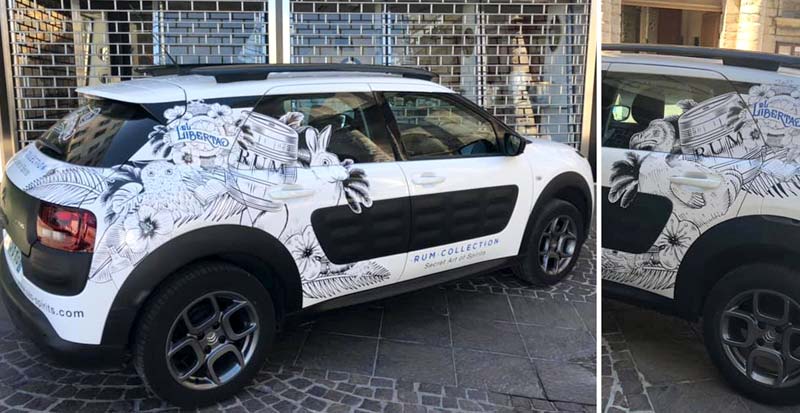 Requirements to buy pano franchise
Average area of a Pano agency: Between 20 m² and 120m²
Become a franchisee: A minimum of $33,350 contribution
Training sessions: 4 weeks + 1 week of additional training in real condition
Minimum Number of employees required to run the activity: 2
A PANO dealer must be a man or woman with a commercial, skillful profile and who is comfortable with the computer tool.
Pano Franchise Benefits:
A turnkey Agency
Training session and Pano monitoring (3 weeks + 1week)
A gross margin of 80% on the adhesive marking
Support business planning (business & financial)
Very low personnel costs
A weak financial "break-even point"
Assistance in finding commercial premises (40 to 120 m2)
Support for establishment of the forecast with a connection with partner accounting firm
Connection with partner banks
An intranet network with administrative and technical data library and with access to the forum for communication between the different members of the network
A Purchasing Center
A Key Accounts Center
A dynamic and constantly developing market
PANO franchise advantages
At a time when operating costs weigh more heavily, our sites operating "PANO" win customers thanks to their light structure, their high-tech tools, to the surprising speed of processing controls, personnel costs virtually nonexistent, and to our exceptional Intranet tool. To these strengths were added in 2003 a Key Account Department, in 2005 an integrated digital printing tool, and in 2008 a purchasing centre.
The brand image
PANO has a spontaneous reputation among professionals, synonymous with quality and responsiveness. It is a global network that dominates the French market with over 100 agencies and a dynamic brand image that has been proven for over 30 years. PANO is an opportunity for exponential growth in a constantly changing market. At PANO the dealership offers are scalable to meet ambitious dealerships.
The "serenity pact"
Because the success of our dealers is also the success of our brand, we offer our dealers a "pact serenity". This commitment includes a competition study on your catchment area, assistance for the business plan adapted to your investments with the connection with Fiducial, support for financing with partner banks, an individual and personalized training program, all the management tools (supplier directory, product prices, etc.), as well as a one-week support during the opening.
The "Team"
Becoming a PANO dealer means integrating a large family of signage professionals. Thus you will participate in regional meetings, national conventions and trade shows. You will be in constant contact with other dealers and the head of the network. You will have a privileged contact with the President of the group. Finally, you will receive the latest internal and external information via PANO'News.
Development and innovation
In addition to traditional tools such as a file, document or experiment exchange server, PANO has created unique development tools:

PANO Global Sign'Service, the "Key Accounts" division which brings a national volume of business.
PANO Agency Sign'Service, the offer to communication agencies who will be your recurring prescribers
PANO Digital Sign'Service an innovative offering to meet the interactive signage of tomorrow.
PANO Sourcing Sign'Service, the purchasing center that negotiates for you the best-priced purchases.

Marketing
In 2015 PANO adopts a new visual identity. All advertising tools have been redesigned in a strategic communication plan. Thus we put at the disposal of our dealers all commercial and advertising documentation, a website and dedicated e-mail addresses, an annual communication action plan with a book of advertising tools, the graphic charter and for the news. concessions, a launch advertising campaign.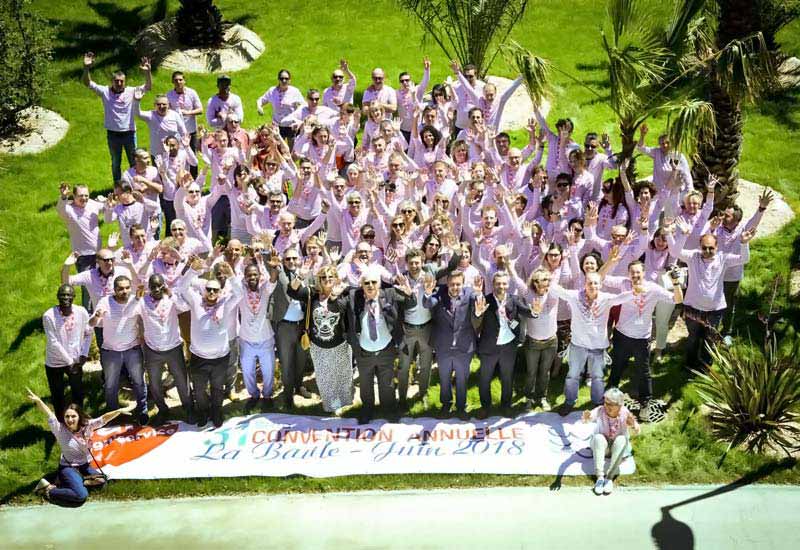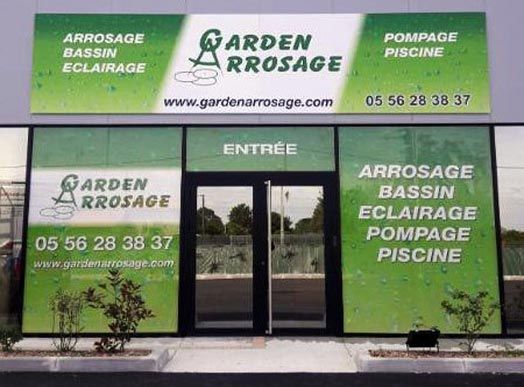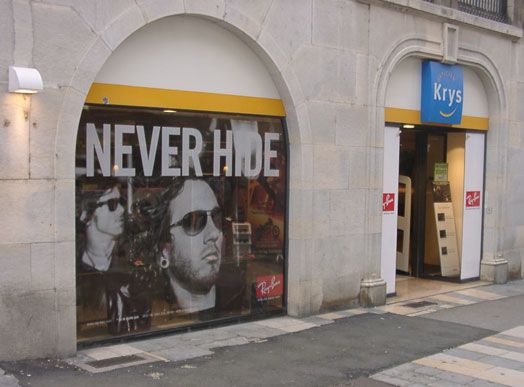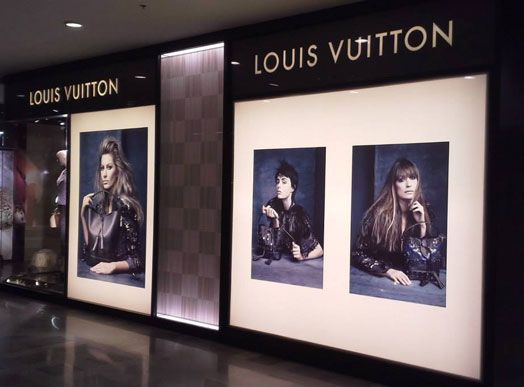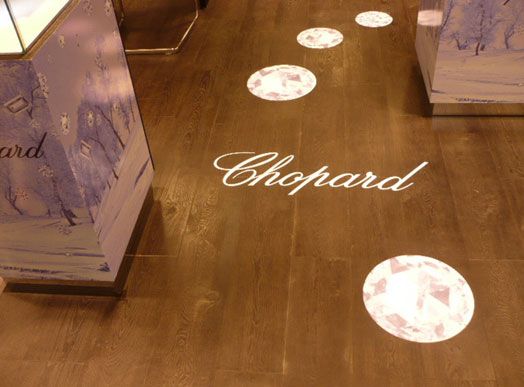 Starting investments from:

$34,000

Company type:

Service

Year the company was founded in:

1980

Year of franchise launch:

1987

Franchised companies:

150

Owned companies:

4
You need more information?
Send a request to get free consultation from the official representative of the company
Mr. Skander Alexandre
Export Development Officer
Complete your request
Information provided: Pan Afrique-Mo
Interested? ASK QUESTIONS ABOUT THE FRANCHISE
Mr. Skander Alexandre
Export Development Officer
Feedback
Ask a question about the franchise