"Pantovital" Franchise for Sale - stand with products from deer maral antlers
"Pantovital" Franchise for Sale - stand with products from deer maral antlers

Description of franchise for stand with products from maral deer antlers "Pantovital"
The Revital company was founded in 1991. Our company has its own resource base with an area of more than 3,000 hectares: maral deer area, located in the Uimonskaya valley, on the territory of the Katunsky biosphere reserve. The Uimon Valley is a corner of the pristine nature of Altai: there is not a single production within a radius of 300 kilometers.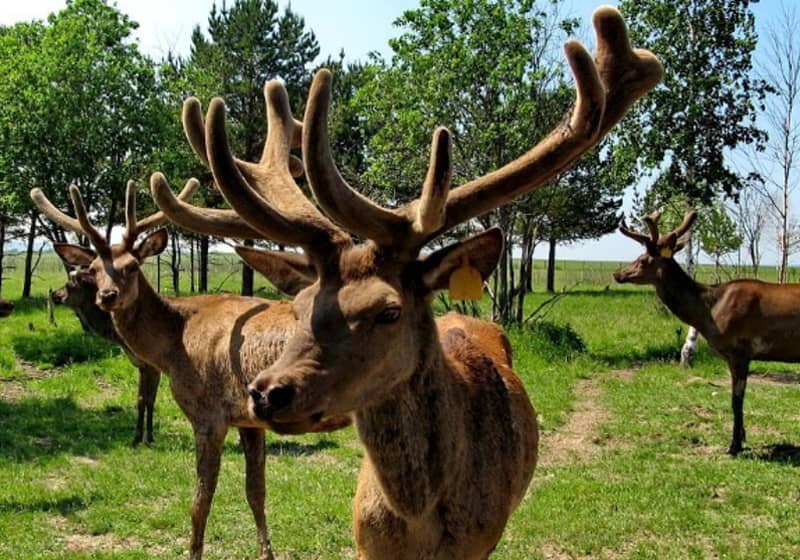 We produce high-performance products from maral deer antlers. The antlers of marals, living in their natural environment, have several times higher content of biologically active substances, than in the horns of animals, raised on farms. We harvest antlers during the period of their peak saturation with active substances.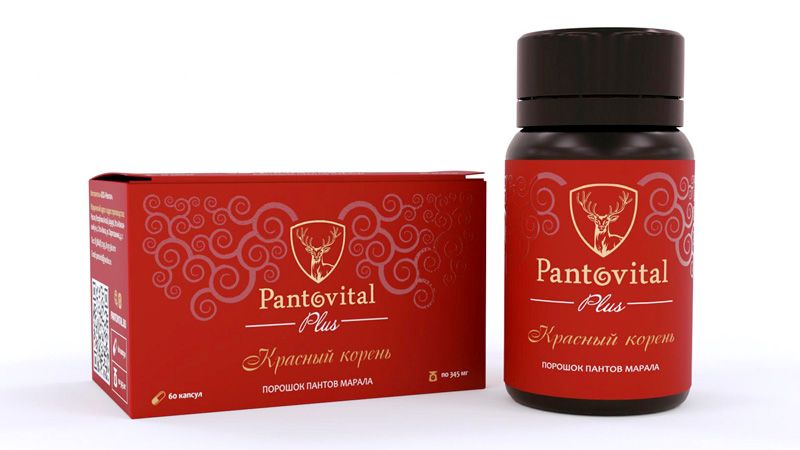 Technologies, proven over centuries, unique raw materials and modern research of Altai scientists made it possible to produce antler products, leading in the domestic market in terms of effectiveness.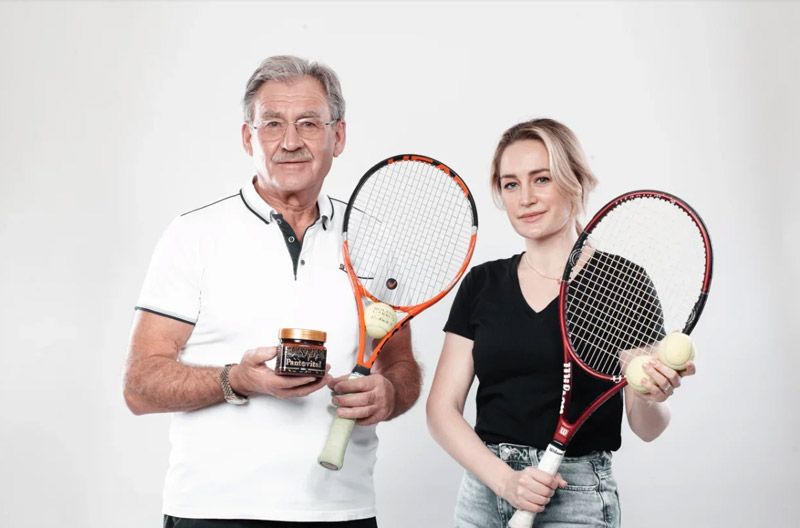 Assortment
We have two product lines:
""Pantovital" +": capsules with micronized powder of Altai maral antlers and capsules, where antlers are combined with wild plants - the roots of endemic plants of the Altai Mountains (red brush (in latin - Rhodiola quadrifida), red root (in latin - Hedýsarum), marin root (in latin - Paeónia anómala), golden root (in latin - Rhodíola rósea), maral root (in latin - Rhapónticum carthamoídes)) and valuable mushrooms (chaga mushroom, reishi mushroom).

Honey compositions – the "Pantovital" collection of medicinal delicacies - healthy desserts, where mountain honey expands the range of health-improving features of antlers and wild plants of Altai.

The advantage of our products is elite quality and scientifically proven effectiveness.
There are no side substances in the composition of our capsules, only 100% maral antlers powder.
The effectiveness of antler powder's was clinically confirmed during the study, hold in 2012 on the basis of the Federal State Budgetary Scientific Institution of the Tomsk Research Institute of Balneology and Physiotherapy of the Federal biomedical agency of Russia. As a result of testing the product on athletes- biathletes, the level of their physical endurance has almost doubled.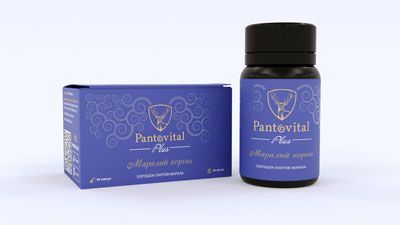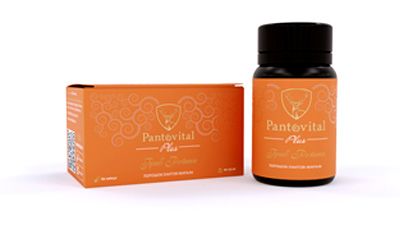 Franchise offer "Pantovital"
Franchise of a stand with "Pantovital" products is a quick start of a business with minimal investments, only in products and a stand. We do not have royalties and franchise fees.
Our brand - a stand with a unique design, developed specially for "Pantovital" products, is easy and quick to assemble at your sales point.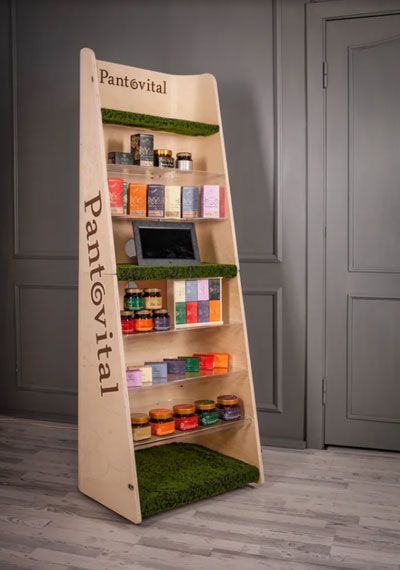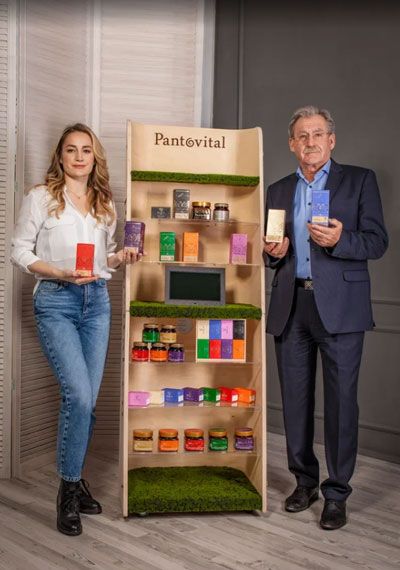 Why is the franchise for "Pantovital" stand profitable?
"Pantovital" products are effective and certified products;
All-season demand - products are relevant at any time of the year, and not only during the period of "seasonal exacerbations";
Profitable ratio of price and quality for the products, high probability of repeated sales;
Wide coverage of target groups: products are in demand among buyers of different sex, age, social status;
Ability to get extra profits from unused retail space;
Possibility to expand the assortment of the store with new "Pantovital" products;
Convenience of transportation and storage: temperature regime allows to sell products without special conditions and additional equipment;
Selling design: the line is created in a single laconic style, with premium design elements (gold stamping, UV varnish). The package contains slogans, that clearly reflect the effectiveness of the product. Inside there is an instruction, describing the benefits of the product.
Free marketing support:

POS materials
We provide our partners with product catalogs, brochures, posters, roll-ups for each product line.
Federal website and social medias
We post information about our partner on the federal website, announce news about the partner's point of sale in social medias.
How much does the "Pantovital" franchise cost?
"Pantovital" has a franchise fee ranges from $1,320, with a total initial investment from $1,980.
Initial investments: from $1,980
Payback period: from 3 months
Average turnover per month: from $1,320
Royalties: none
Franchise fees: none
Other current payments: none
Request Free Info

Business model of the "Pantovital" franchise
Number of checks per month: 120
Average check: $40
Initial products purchase: $1,060
Turnover per month: $4,750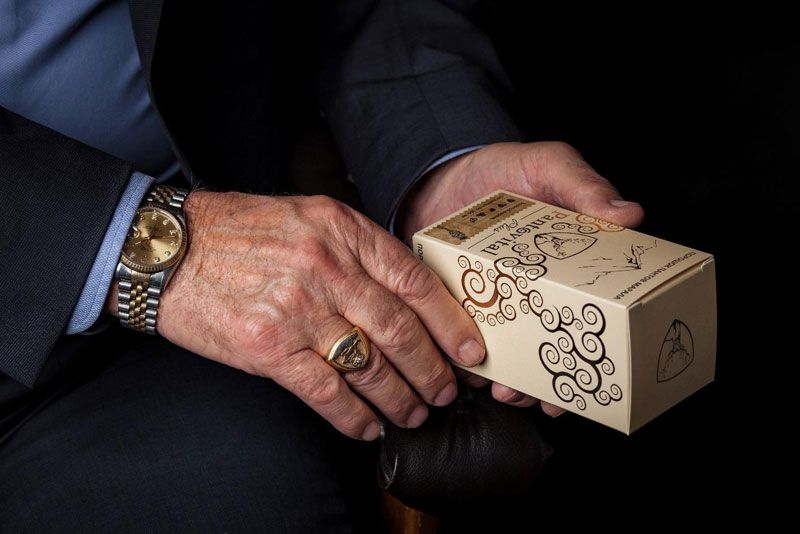 "pantovital" franchise buyer requirements
We invite for cooperation decision-makers of food retails, fitness centers, health centers, pharmacy chains.
Businessmen, who want to get passive income, having a store, where the stand with "Pantovital" products can be placed.
Beginning businessmen, who are ready to find a place for a sales stand with "Pantovital" products.
Sales area requirements
Availability of free sales area (0.25 m²) to place the "Pantovital" branded stand.
Advantages of the franchise Pantovital
Ecologically pure raw materials: antlers of the Altai maral deer in combination with medicinal endemic plants / mushrooms act according to the principle of synergy, mutually strengthening the effect of each other.
Modern pharmacological technologies: antlers, roots of plants and medicinal mushrooms are crushed into micronized powder, which has a higher degree of bioavailability, compared to liquid and tablet forms of drugs. The gelatinous shell of enteric capsules, in turn, increases the absorption of active ingredients.
Exclusive production technologies, based on the experience of traditional oriental medicine and modern research of Altai scientists.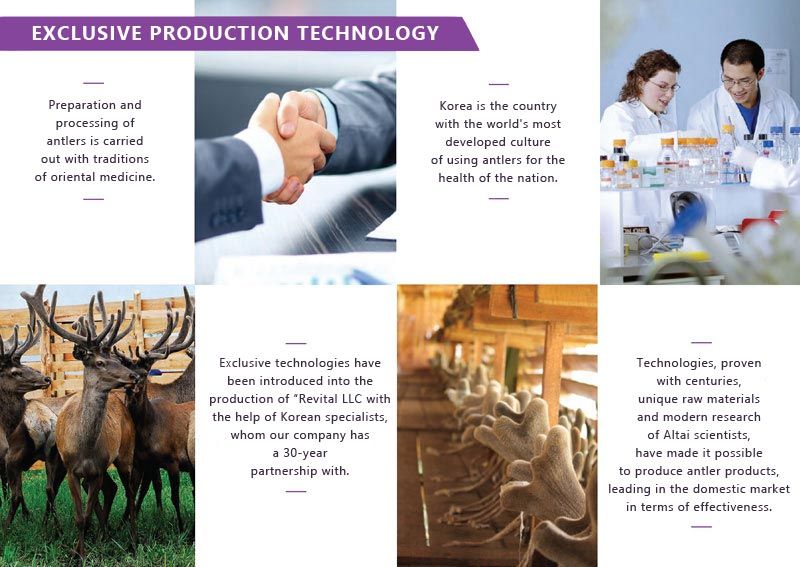 Request Free Info


At the moment we can not connect you to the representative of this franchise.

Find other similar franchises in our catalog!
You need more information?
Send a request to get free consultation from the official representative of the company
Lyudmila Altukhova
Complete your request
The information is provided from public sources on the Internet
Ask a question about the franchise