Dodo Pizza Franchise For Sale - Pizza Delivery
Dodo Pizza Franchise For Sale - Pizza Delivery

Description of "Dodo Pizza" franchise
Through digital integration and radical transparency, we strive to redefine the pizza delivery experience for customers and operators. With a proven business model and rapidly growing brand, Dodo Pizza is already active in sixteen countries, including China, the UK, Nigeria and the US. We are looking for like-minded multi-unit operators in new markets to join us in building the most loved pizza chain in the world!
Here is a short video Microsoft Corporation made about Dodo Pizza
Information about the brand
As of March 2021, there are 688 units operating in 14 countries, including Germany, Nigeria, China, UK and the USA.
From humble beginnings in provincial Russia in 2011, in just ten years, Dodo Pizza turned into the fastest growing pizza brand in the world, according to Technomic. In 2019, Dodo Pizza won an award as the most innovative restaurant company globally at the Global Restaurant Leadership Conference in Singapore.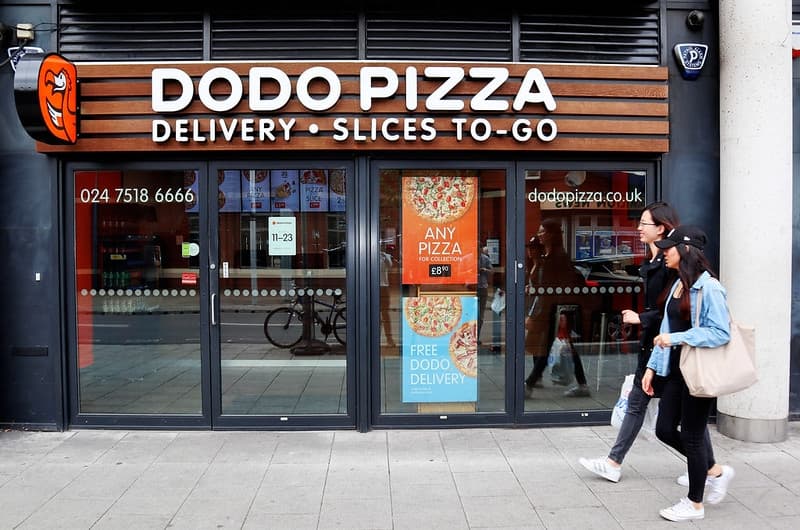 Our unique proprietary platform, Dodo IS, unites our network of stores into one and thereby allows to better manage the ongoing creation of customer benefits system-wide, resulting in superior customer and store management experience.
Dodo Pizza is the brand to meet the needs of modern consumers. Our state-of-the-art mobile app, website, digital menus and POS are built in-house and fully integrated with other modules of Dodo IS. This ensures friction-free pizza for customers and store operators.
Our franchisees enjoy:
Attractive franchise terms
Professional training, support and online franchise manuals
Flexible supply chain and manu adaptability
Personal and highly rewarding franchisee-franchisor relationships
Fully integrated proprietary digital platform, including best-in-class mobile app, without any extra charges to the franchisee
Great product adapted to every market and created based on customer feedback
Modern and stylish restaurant design and standout branding
Moderate store investment and strong returns
A strong community of like-minded highly driven international franchisees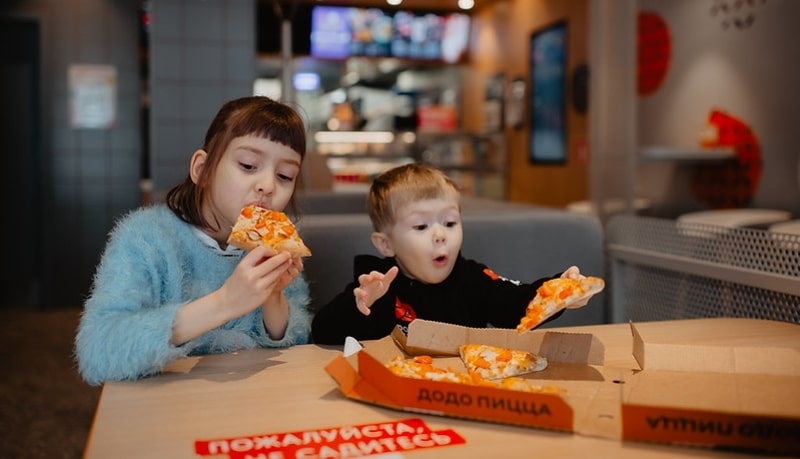 Franchise advantages
Openness, transparency and trust
Competitive and scalable business model
Complete native digital solution in one cloud-based system - Dodo IS
Training for franchisees and management
State-of-the-art website and call-center
Online franchise manual and knowledge base
Marketing materials and contemporary vibrant brand
Effective quality control
Quality-oriented and user-friendly supply chain
Turn-key store layout and interior design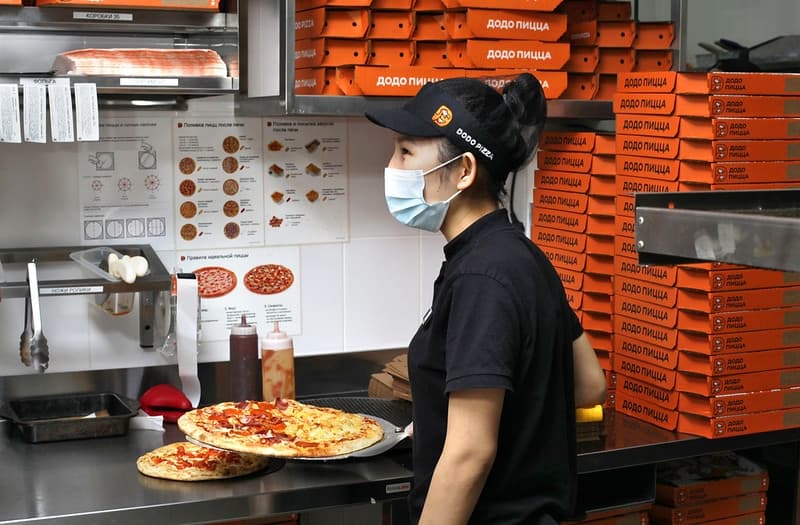 Size of stores, sales offices
80 - 250 m²
We have three main store formats:
Basic


This is a pizza delivery and takeout combined with counter service sit-down dining.
Delivery is the focus and accounts for about 60-70% of sales. It operates within specially designated zones to ensure best delivery time and fresh products.

Express


Dodo Express is a store format for food courts. There is no delivery. The menu is limited.hr

Dodo Pizza & Coffee (street cafe format)


This is a store concept intended for locations where customers are not necessarily interested in sitting down for a full meal but would rather have a quick bite with a coffee-to-go. It is ideal for locations with high pedestrian traffic.
Franchise offer
Normally, new franchisees open in cities with population under 300,000. A franchisee's first store must have delivery options. Subsequently, after maintaining good standing in quality throughout a trial period, franchisees can develop in larger cities and open stores of other formats.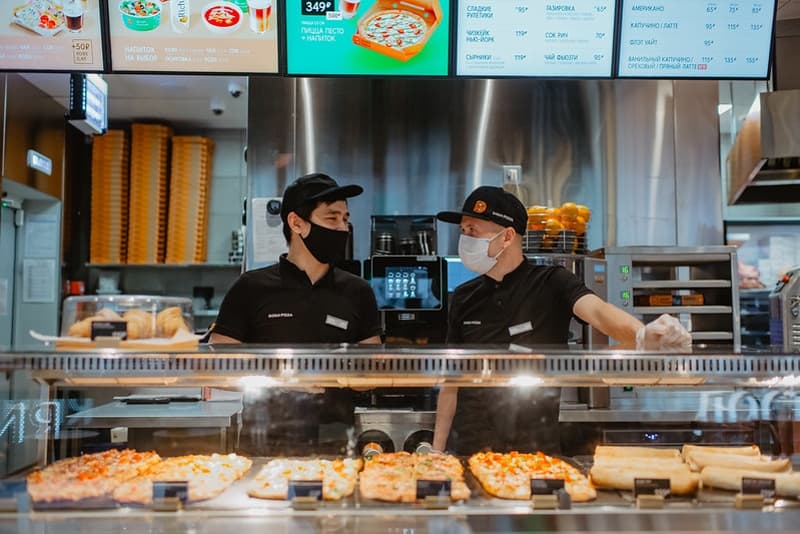 Business model
The Dodo Pizza business model focuses primarily on delivery with supporting sales from dine-in, food court and street food outlets. In stores that have delivery, this order method accounts for roughly 60 - 70% of sales. Store sales range between $25k and $90k per month with EBITDA margins of 15 - 25%.
How much does Dodo Pizza franchise cost?
Dodo Pizza has the franchise fee of up to $6,200, with total initial investment range of $80,000 to $250,000.
Initial investments: $80,000 - $250,000.
The initial investment covers all expenses to launch a store and operating costs during the first several months following launch.
Payback period: 18 - 36 months.
Average turnover per month: $27,000 - $90,000.
Royalties: 3.5% of sales in first year, 5% of sales starting second year.
Franchise fee: initial fee of $6,200.

This covers administrative expenses, training, kitchen layout, interior designs and other expenses associated with putting new franchisees into the Dodo Pizza system.
Other current payments: none
Request FREE Info

Success story
Alexander Strib, Dodo Pizza franchisee in Klaipeda and Vilnius, Lithuania.
An accomplished software developer, Alexander Strib worked at OpenTable UK when he came across the Dodo Pizza founder's blog "Sila Uma" ("power of the intellect" in Russian) and started reading it. The blog resonated strongly with Alexander and he decided that Dodo Pizza is something that he would be interested in being a part of.
Already at that time Strib was contemplating opening his own Dodo Pizza somewhere in Europe. But the franchise was not ready for export so he ended up working at Dodo Pizza as a software developer. He personally participated in development of Dodo IS, which he would later be using at his first store in Klaipeda, Lithuania.
Today, Alexander is the owner of the master franchise for Lithuania and Latvia.
"Together with the rest of the company, I worked for about one year to perfect Dodo IS. So I have a very good understanding of its' nature and immense potential. Moreover, I know the people behind the product. They are a great dedicated team of talented individuals. Dodo Pizza is my first franchisee experience so I can't really compare it to whatever else there is on the market. I can only say that I am still overwhelmed by the thoroughness and meticulousness of their approach. So for me it's not just a great product but also an exemplary business relationship that also transcends formality. But strictly in practical terms, well, the Dodo Pizza franchise is the complete package where not a single detail has been overlooked."
Request FREE Info

Requirements
Franchising to us means win-win long-term collaboration on transparent and fair terms. It is about building a community around shared values and common vision for Dodo Pizza. And it is most imperative that we pursue our dreams together with like-minded people. Therefore, organization culture fit is the number one prerequisite for joining as a franchisee.
A single Dodo Pizza store requires a capital investment of approximately €200,000 to €250,000. Candidates for new markets will be expected to demonstrate availability of liquid assets for at least 3 initial stores. Financial terms of the franchise will be discussed individually for each country.
Prospective franchisees wishing to enter new markets must have relevant experience in multi-unit foodservice or retail. Candidates will be expected to formulate an aggressive market takeover strategy and follow a market development schedule agreed upon in advance.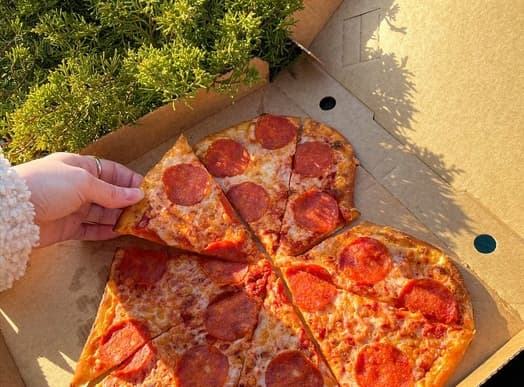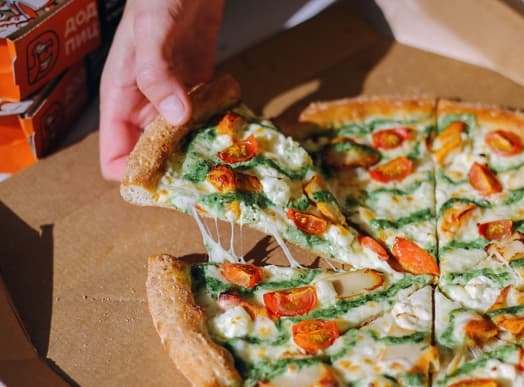 Starting investments from:

$80,000

Company type:

Delivery service

Liquid assets required:

starting from $1 million US

Year founded:

2011

Franchising since:

2013

Number of franchisees:

230+

Corporate owned stores:

26 out of 688
You need more information?
Send a request to get free consultation from the official representative of the company
Dodo Pizza Anton
Franchising Manager
Complete your request
The information is provided from public sources on the Internet
Interested? ASK QUESTIONS ABOUT THE FRANCHISE
Ilchenko Olga
Franchising Manager
Feedback
Ask a question about the franchise