ProPlov Franchise For Sale - Family Restaurant
ProPlov Franchise For Sale - Family Restaurant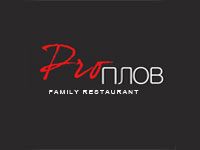 Description of ProPlov Franchise of Uzbek Family Restaurant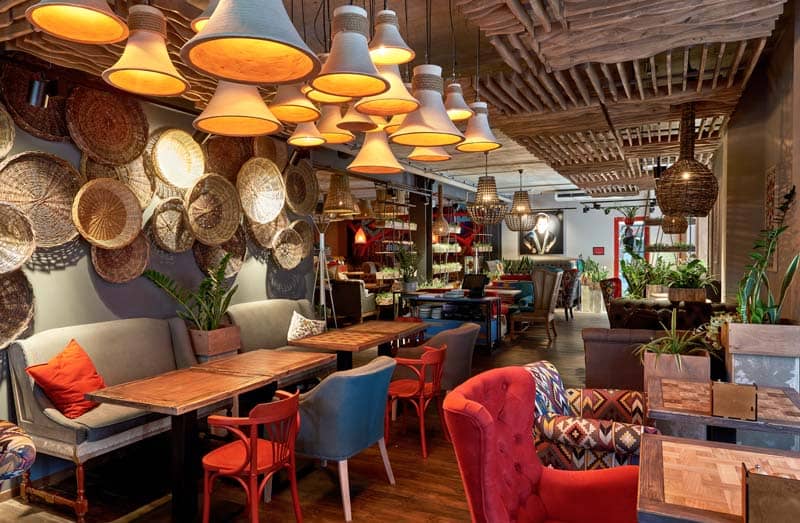 Start the franchise and become a part of the family of ProPlov restaurants! For the 5 years of running a business, we have grown to a popular brand. Our first chain of restaurants was established in Tambov. Having analyzed our mistakes and received experience, we created a unique product; restaurant favoured by many. Every day we receive 200 guests who trust us and celebrate the most important events like birthdays and weddings in our restaurant, where we can accommodate up to 100 people.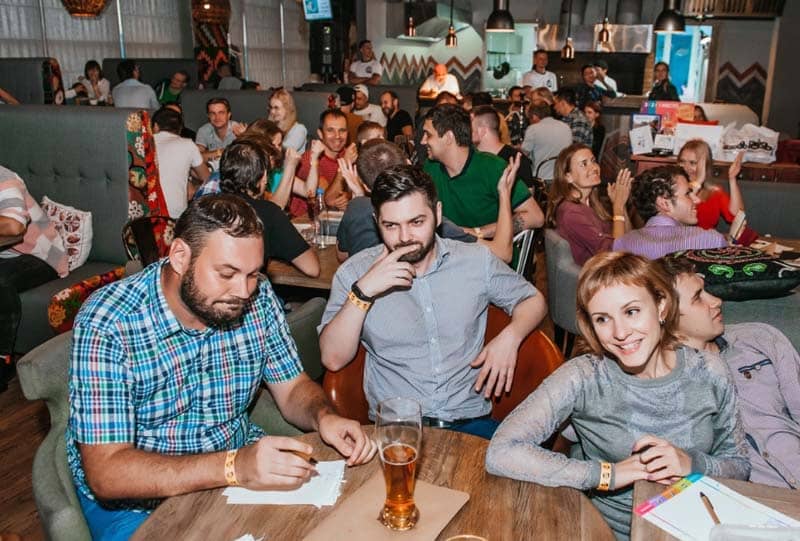 What is the secret of our success?
ProPlov is not just a simple restaurant rather it is a place with traditions, hospitality, friendly atmosphere. Our staff is our family, our guests are our friends. We value quality, and attentive to details.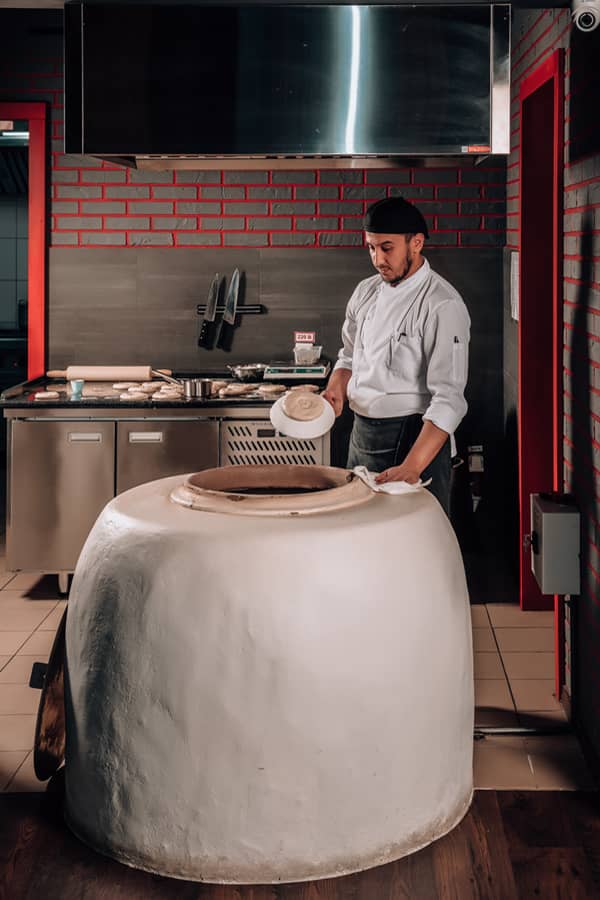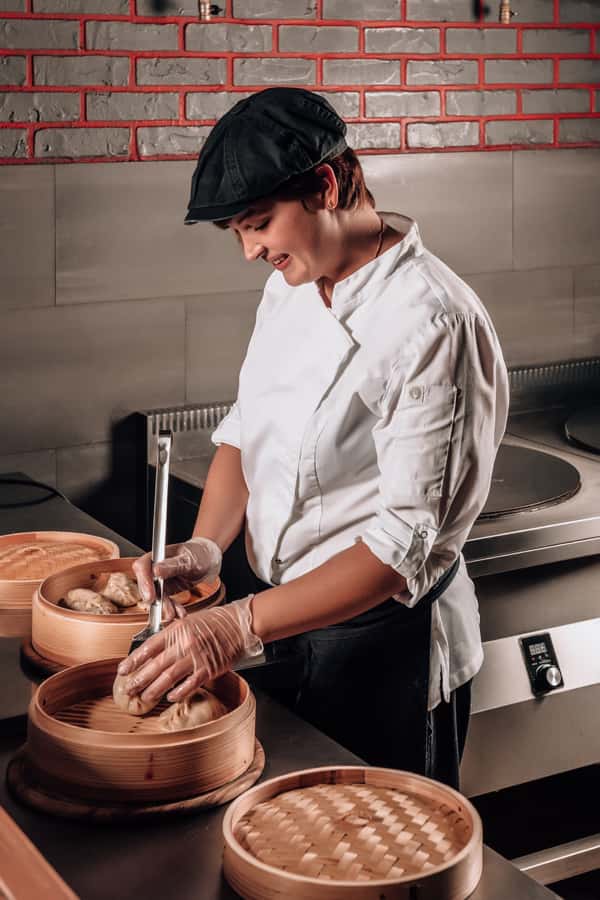 Our restaurant is familiar, favoured by many people and reliable despite unstable Russian reality. In the native city, ProPlov is outstanding from other casual restaurants due to its level and quality of service and we are ready to share this success with new restaurateurs.
One of the main objectives of ProPlov is to create a cosy atmosphere for different quests and relaxing environment where the visitors would like to stay longer and come back to. Therefore, we have chosen the interior with special accuracy. The restaurant was designed by professionals and thought over to details. For instance, the colors of the walls and the roughness of the floor were carefully selected and the pillows colors match with the pattern on the plates. All the details create the attractive Eastern atmosphere, which can be implemented in any city.
ProPlov restaurant format General format is 400 sqm, 130 seats (for towns with 100,000 citizens)
The Menu of ProPlov Restaurant
The menu of ProPlov restaurant is our pride and the fruit of our experiments and hard work. Our waiters try the dishes to be able to describe them to our guests. Before we serve a new dish, we try it and leave our feedback to the chef. The work with suppliers is established so that every day our chef receives authentic fresh products; Indian spices, lamb and cheeses from the farm, dried fruits from Spain. Before entering the kitchen, all employees passed a strict interview and training. We work only with the bearers of culture, in order to preserve the real taste of the dishes and cook not just following a recipe but our soul.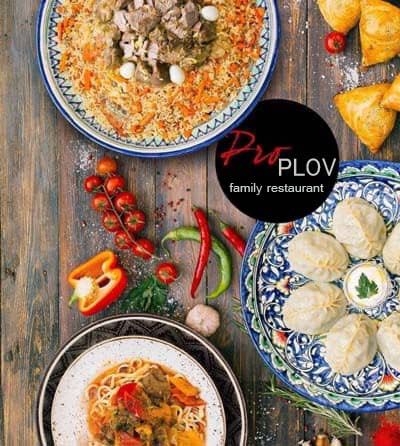 The basic menu includes Uzbek cuisine and author dishes of our chef.
Starters
Salads
Hot appetizers
Bakery products
Soups
Pilaf
Hot dishes
Brazier
Dessert
Our menu consists of 91 main dishes and some seasonal dishes.
Our chefs know the secret of tasty rice pilaf, cook it in a big pot, fry only selected meat on a brazier. There is a big regional wine card, cold beverages, and juices which we use to make brand cocktails. For a dessert like our guests to eat our special biscuits, the recipe for which we keep secret. Business lunches are represented by hot appetizers and salads, selected on the basis of a large sample of clients with different income levels. As a bonus, each guest is offered a corporate compliment from the restaurant.
ProPlov Franchise Offer
We encourage you to buy ProPlov Franchise and open your own restaurant of our chain in your city with our assistance.
Our employees like their work: waiters and receptionists are welcoming and hospitable; our chefs are very talented, trying to feed dozens of people. Our managers are smart, able to handle everything quickly and effectively. We are looking for new people ready to share our values and follow our traditions.
We provide our franchisee willing to open ProPlov restaurant with:
Business plan made to the requirements of your city and location
Full set of tools for operational, marketing and HR work
Guidebook (manual) and tips for the interior design of your restaurant
Effective control and staff training system
Consultations on selecting staff and assistance in hiring for main vacancies
Access to the library of our printed materials and updates
Advertising and promo materials
Consultations and step-by-step instructions on increasing the number of guests, optimizing expenses, increasing the check.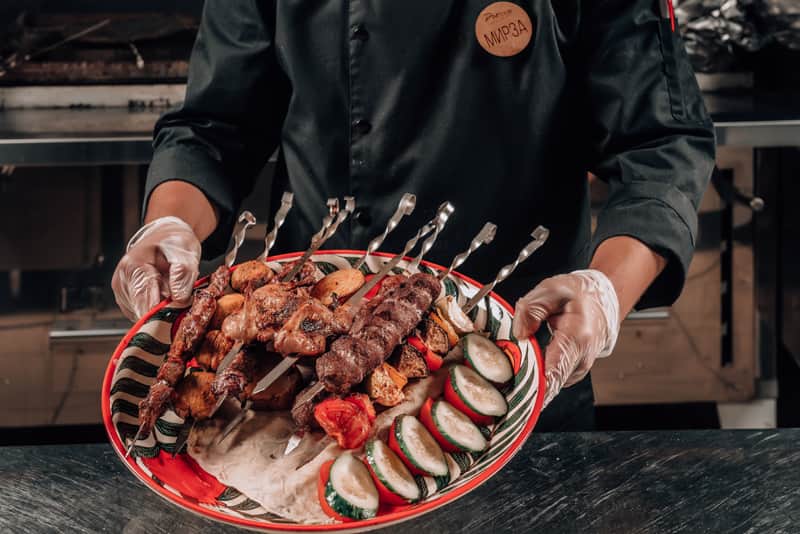 How much does ProPlov franchise cost?
ProPlov has the franchise fee of up to $38,030, with total initial investment range of up to $258,560.
Investments required to open ProPlov restaurant
Initial investments: $258,560
Construction and installation works, equipment and furniture for the hall, kitchen equipment, design layout, marketing campaign, operating expenses.
Payback period is from 35 months
Average monthly turnover: $88,000
Popular brand;
Successful business model
Training in working restaurants
Unique interior design
List of construction companies, interior parts, and equipment manufacturers;
Recommendations and consulting on engineering projects for the restaurant (electricity, sewerage, ventilation, heating, water supply, etc.);
Recipes and cooking technology;
List of recommended suppliers;
The highest standards of service;
Instructions for opening and managing a restaurant;
Equipment specifications;
Qualified support at all stages of work;
Unique marketing and advertising solutions.
Other current payments: none
Request Free Info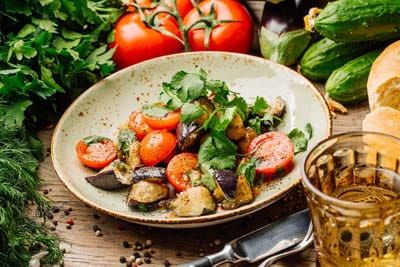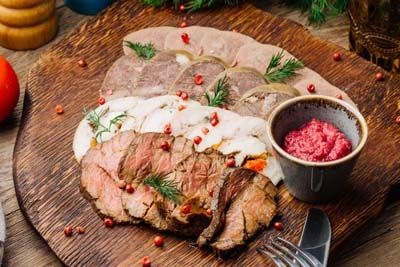 Marketing Policy of ProPlov
We don't have visitors, we have guests.
For the 15 years of running the business, we have polished our services and created many scenarios for various celebrations and holidays. We know how to meet celebrities on our stage and make a party which will be spoken long in the city for.
We are active in communication with our guests and take part in city events; we have participated in more than 100 events.
Collaborate with our partners in the city
Organize master classes (own culinary studio)
We organize tasting of drinks and dishes
Show elements when cooking dishes in 4 hands (simultaneous work of two chefs)
Regular parties
ProPlov interior design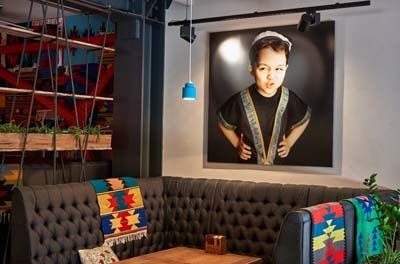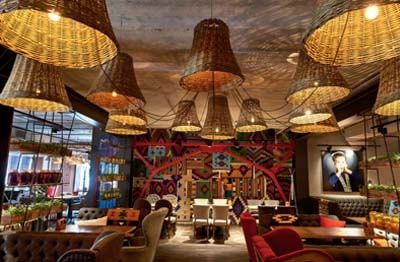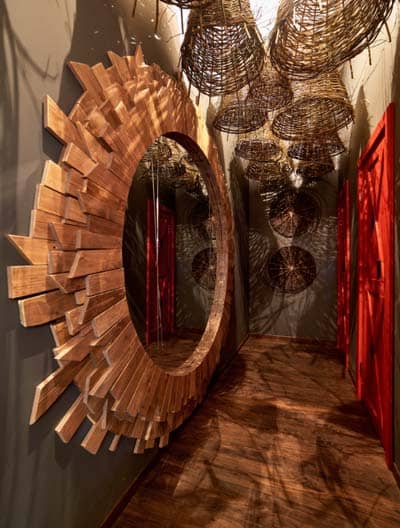 Business Model of ProPlov Restaurant
Investments: $258,560
Include: rent, repair, kitchen equipment, furniture, other expenses
Franchise fee is not included.
Franchise fee is $38,030
The planned turnover is $88,000 a month on average.
Average check is counted individually $16
5,500 guests a month on average
Payback period is 28 months
Every month we see a stable profit, which is provided by regular guests and new visitors who come to one of our parties or book a table for the celebration.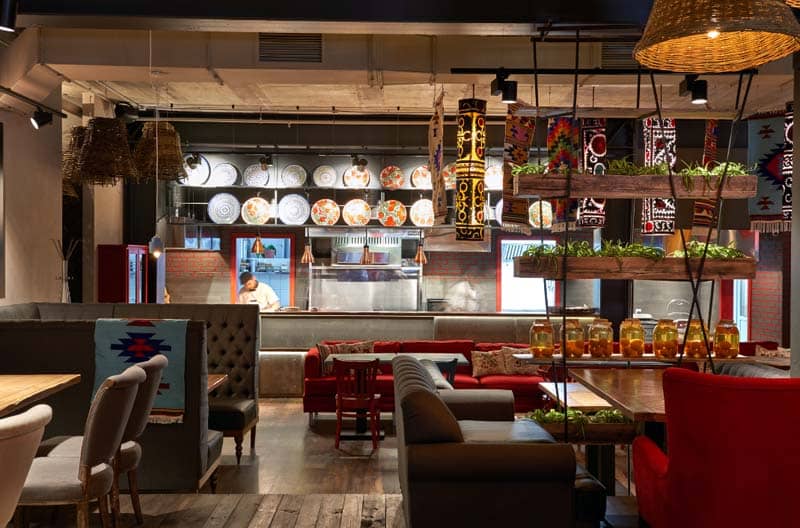 Requirements for buying proplovfranchise
Experience in running a business
Availability of the necessary funds
Requirements for restaurant location
Central Street with high pedestrian traffic or sleeping district;
The first line of houses, display windows, the presence of a spare entrance, preferably a non-residential house;
Power from 50 kW, availability of water, sewerage, ventilation;
Parking is a plus;
Possibility to place a summer veranda.
Advantages of ProPlov Franchis
Advantages of the restaurant for guests:
Unique interior design
A good balance of price and quality
Place for spending time with your family. Concerts and shows for kids and adults and playroom for children with animators.
Dishes are cooked on open fire, and sauces on the spot.
Culture of oriental hospitality and cordial atmosphere in the kitchen and in the hall.
High speed of service of traditional dishes.
Advantages of the team
15 years of experience in restaurant business and management of 12 restaurants.
Family company.
We value respect and development of every employee (guests and staffs)
International internships for employees (we learn the experience of foreign countries).
Our chefs are the bearers of Uzbek cuisine.
Own school of restaurant business called Rest Family School.
350 people company staff.
Successful experience of running a business in the time of crisis in the country.
Our business is from Tambov, thus, it will be successful in any city!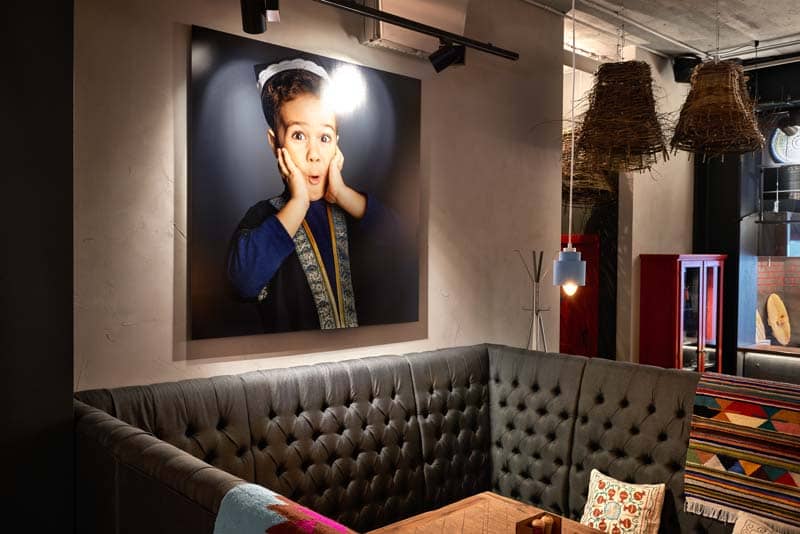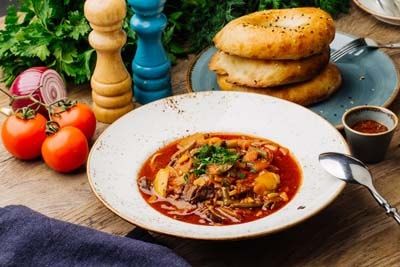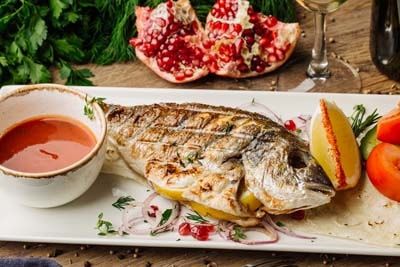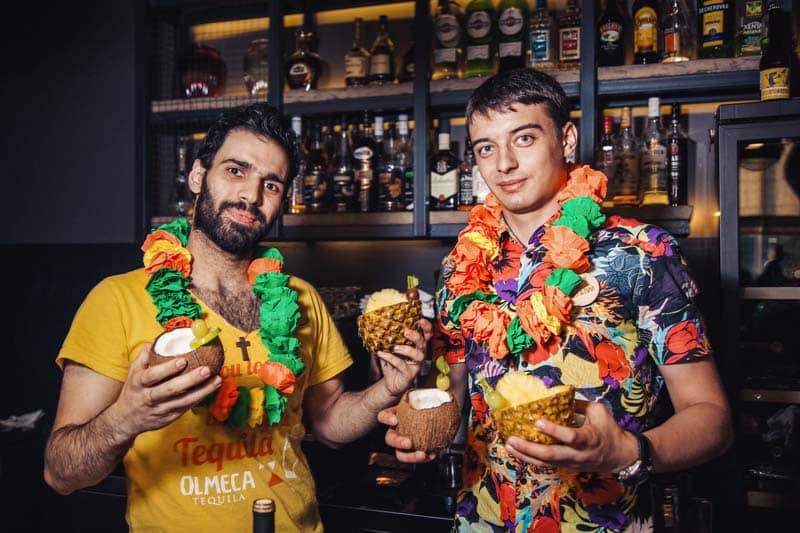 At the moment we can not connect you to the representative of this franchise.

Find other similar franchises in our catalog!
The information is provided from public sources on the Internet
Ask a question about the franchise