Realtyplus Franchise For Sale – Real Estate Agency
Realtyplus Franchise For Sale – Real Estate Agency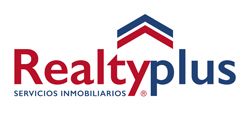 Realtyplus Franchise Opportunities
We help our clients in all matters related to real estate transactions and in all phases of the process.
We have international, financial, legal, fiscal services, for investors.
We work all types of property.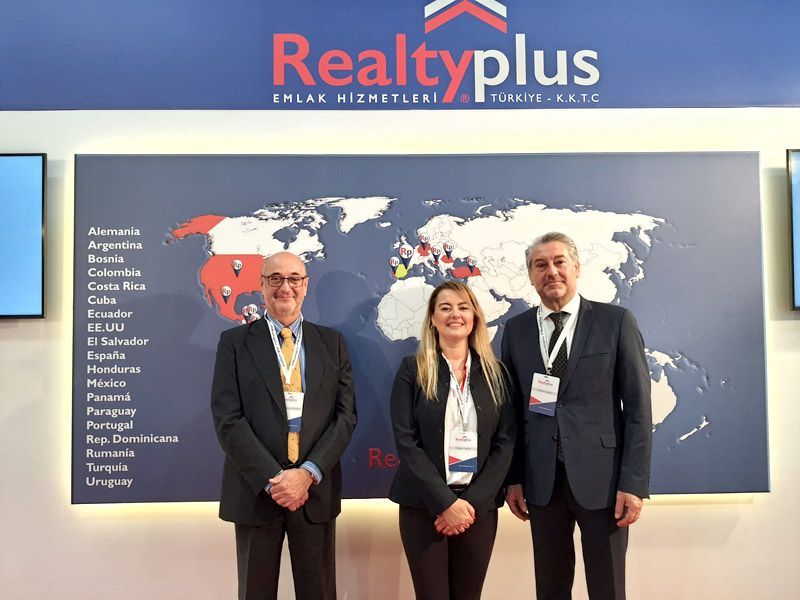 About the brand
We are a different network of real estate agencies.
We encourage collaboration and growth within the network.
We seek long-term relationships with clients, franchisees and their teams, suppliers.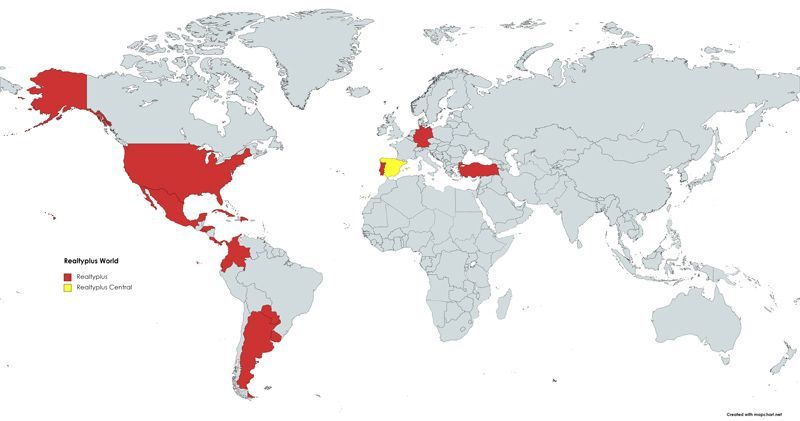 ¿WHY SET UP A REAL ESTATE AGENCY THROUGH A FRANCHISE?
Because you will have several benefits that will lead you to meet your goals in a safe, stable and continuous way.
You will have a work team willing to support you in all areas concerned to start up your real estate agency.
You will have access to marketing and advertising tools that will help you reach your customers and make sales
You will have an image and Brand recognition with Realtyplus. We are a collaborative real estate network, we are in 21 countries and we have 34 offices in Spain.
Our business model is proven with successful results that will help you reduce the risks and chance of failure, when starting a business activity alone.
The administration of your business is independent, however, Realtyplus will accompany you at all stages and whole time.
When you buy a franchise with Realtyplus , you will get the opportunity to have your own business or company at low prices. You will have knowledge and experience years consolidated that has given excellent results over time. You will have a new open door that leads you to new achievements for your life.
---
IT IS TIME TO STEP UP TO A NEW LEVEL!
---
Size of offices
For the Iron model if office you need to work in a business center.
For the Quartz model with an office we recommend a minimum of 60 m².
Realtyplus Franchise Offer
We are looking for a Master Franchise to direct countries or regions or franchisees.
You can have your franchise in locations with more than 30,000 inhabitants, but the market is the world. There are no limits at Realtyplus.
How much does the Realtyplus franchise cost?
Realtyplus has a total initial investment from €3,000 to €6,000.
Initial investments:
We have two franchise models:
Without office (IRON) €3,000 no more investment
With office (QUARTZ) €8,000 + investment in local
Payback period: 6 months
Average turnover per month: $22,590
Royalties:
Without office (IRON) €300 or 3% billing
With office (QUARTZ) €600 or 3% billing
Franchise fees:
Trademark use
Initial and continuous training
CRM software
Work methodology
Legal and tax advice
Access to client portfolio and properties business areas such as investments, energy efficiency, sustainable houses, insurance.
Other current payments: none
Request Free Info

Success story
Interview with the franchisee Realtyplus
What led you to choose this sector to start your activity as a franchisee?
It runs in my family, my father together with his partner put Inmobiliaria MAYO in Talavera, there were only two in Talavera, at that time and I always liked it, after losing my job due to the crisis, and after giving many turns, I thought why not continue with the family saga!
I really like dealing with the client. I have always had positions with a very commercial profile, I am passionate about real estate, decoration, renovations ... I had the contacts from the time I was my father's secretary, although they had to be retaken, and already had made visits to real estate with him.
What differences did you find in Realtyplus that made you opt for this franchise?
The first was the deal with Alberto Murcia, he seemed to me a person who had the same values ​​of seriousness, honesty, and love for this job that I had lived in my house, and the second was what his franchise offered me, seeing that we have a PLUS, those who choose us have more services at their disposal that facilitate real estate transactions, and the advice of specialized professionals, the franchise constantly trains us to do so.
I did not hesitate to lean towards Realtyplus, it was what I wanted to give to my clients.
How has the service been received by the Central before and after the signing of the franchise contract?
I already had an experience as a franchisee with another firm in another sector, and totally different, Realtyplus listens to you, and for me that is essential, that you mark your guidelines and your way of working, it is essential, but for me it is more important than listen to us and take us into account, take an interest in our difficulties and help us, since we are the ones who are on the street with our customers and in our square and those who stand up on behalf of the brand. And even more importantly that we are not a number at the service of the brand, but rather the owners and directors of our business fighting for our work and our clients, this profession is highly undervalued in Spain and we have to give it value by showing that it can be done. things very well and that the client will always have advantages with Realtyplus.
What advantages or disadvantages does a Realtyplus franchisee find compared to an individual store?
For me everything is advantages!
In principle we have the brand, we identify ourselves as a group, in our favor there are a series of agreements with partners that alone are hard to achieve, we contribute our group synergy to achieve them and the strength of the franchise makes them take us into account.
Realtyplus are several options within the same brand, specialized to serve specific clients, there is much to discover in this franchise!, Alone, you can specialize, but not have a lot of professionals who help you in each particularity, in each sector, with each client.
Continuous training, for me very important, is the way that the day to day does not leave us out of the news in the sector. And we are continuously recycling. By yourself, you don't have time to train. Work absorbs you.
We have access to courses outside of the franchise that are very important to our work. From my experience, when you are alone, you prioritize other things and you don't go on a course...
A central that is continually helping, does a tremendous job for all of us, sometimes little recognized. We have at our disposal several professionals who facilitate our dealings with partners, for me it is as if in my office we were twice as many people working!
Attend events that put us in contact with other professionals, belong to associations…. We could spend a whole day reeling off the advantages.
If I had to start from scratch; Individual opening or through franchise?
I have already started businesses from scratch, without training and without support and I know the results.
I would do the same again, look for the franchise that offers more business development and training options. Before deciding on Realtyplus I had contact with other real estate franchises, it was not a decision lightly.
If you are going to embark on a business experience you have to surround yourself with those who have already done it and are successful, if not the path that awaits you is hard and tough... I was working a week after signing and obtaining the first results in a about a month, I also got fully involved and took the colors as my own, and I went to the first training days without a penny in my pocket, aware that if I wanted to function and give a good service to my clients I had to train and recycle, The real estate world has changed from when my father worked and we must be up to date, we cannot continue working as before, we have to unite, collaborate, and make this profession what it is, an insurance for those who sell, buy, rent...
Making a transaction without a professional and inexperienced most of the time gives more headaches than anyone thinks ... but to give that security to the client you have to be sure of what you do and know your business.
Realtyplus Franchise Business Model
At Realtyplus we are real estate agents.
We are dedicated to helping our clients buy, sell, rent, invest.
For the Iron model, the profitability for the owner can be 70% of the turnover.
For the Quartz model the profitability can be 35%.
Requirements to buy realtyplus franchise
It is not necessary to have experience in the real estate sector, although it is recommended.
Franchisees must be people with business experience, minimal highschool studies, willing to learn, grow and with humility to allow themselves to be helped.
Additional information
You can grow with the Realtyplus network having large offices, several offices, Master of Region or Master of Country
There is also the possibility of being a shareholder of the Central or of one of the associated service companies.
Realtyplus Franchise Advantages
Our franchisees and their teams have:
initial and continuous high-level training;
successful work methodology;
brand image;
21-st century technology for work, photography, virtual visits, office management;
investment, financial, legal and tax departments, marketing, crodfunding, property tokenization.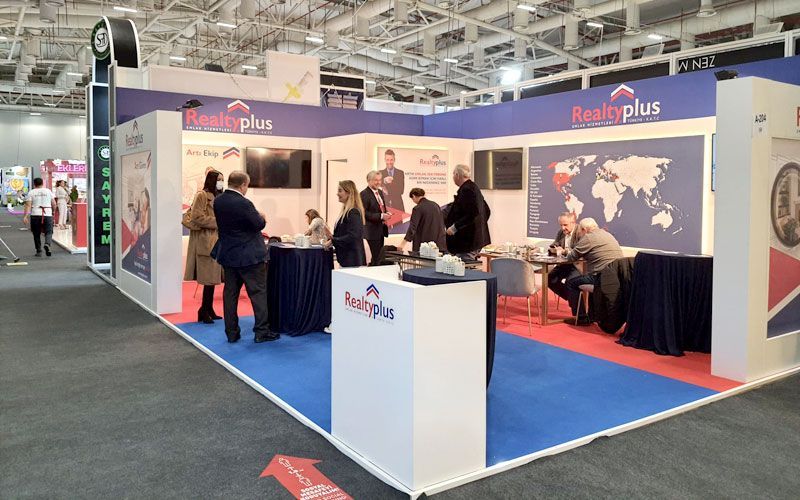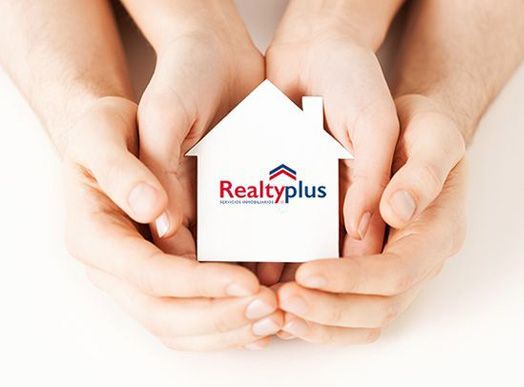 Starting investments from:

€3,000

Company type:

Company

Year company was founded:

2002

Year of launching franchise:

2016

Franchised companies:

80

Owned companies:

3
You need more information?
Send a request to get free consultation from the official representative of the company
Realtyplus Expansion
International Director
Complete your request
Information provided: SERVICIOS INMOBILIARIOS PLUS SUR SL
Interested? ASK QUESTIONS ABOUT THE FRANCHISE
Expansion Realtyplus
International Director
Feedback
Ask a question about the franchise