Spray-Net Franchise - home renovation & transformation
Spray-Net Franchise - home renovation & transformation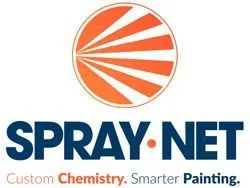 SPRAY-NET FRANCHISE OPPORTUNITIES
Spray-Net is one of the leading providers of exterior painting services. It was founded in 2010 in Canada and has been franchised since 2014. The brand's growth dynamics is off-the-charts. Nowadays, the company has franchised units both in Canada and the USA. Thanks to professionalism and a wide variety of performed services, the brand is recognizable and has a vast customer base.
Spray-Net takes pride in the quality of technology used to provide exterior solutions. By combining innovative software, equipment, and patented chemical substances, the brand offers top-notch renovation services performed by real professionals. The company focuses on surfaces that are not traditionally painted, like brick, vinyl siding and windows, stucco, shingle roofs, and many more. The popularity of the brand is justified as the offered exterior solutions are cost-effective and are aimed at serving each customer's preference.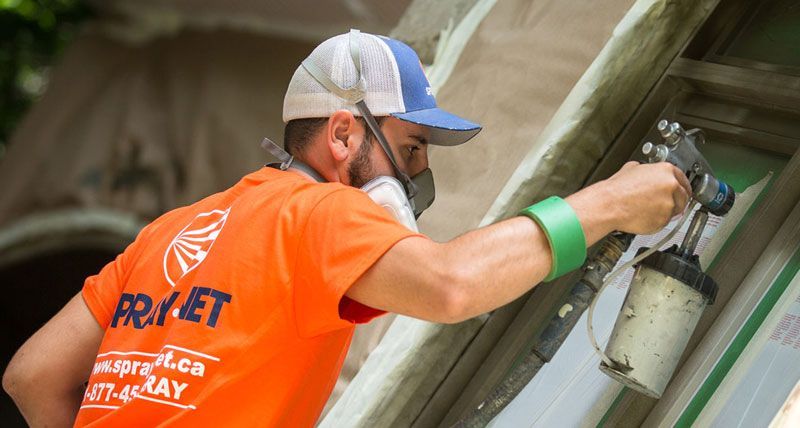 If you're looking for a unique and ground-breaking business opportunity, Spray-Net is the right choice for you. You can start a home-based franchise today and step into a thriving and profitable Spray-Net family.
Support & Training
Confirmation day structure
If you decide to join the Spray-Net family, the first step would be meeting the team and knowing more about franchise opportunities. They will invite you to a video-conference to get to know each other. Then you'll have a tour of facilities and hear all about the support, products, and marketing opportunities. You'll also have time to visit a job site and see firsthand how services are performed.
Initial training
Spray-Net provides an extensive training program that is aimed at ensuring future franchisee's qualification and success. It includes video and live sessions, virtual orientation training (2 days), virtual basics training (4 days), sales training (1 week), pre-production training, on-site production training in neighboring franchise territory (1 week), on-site production training in franchise territory (1 week).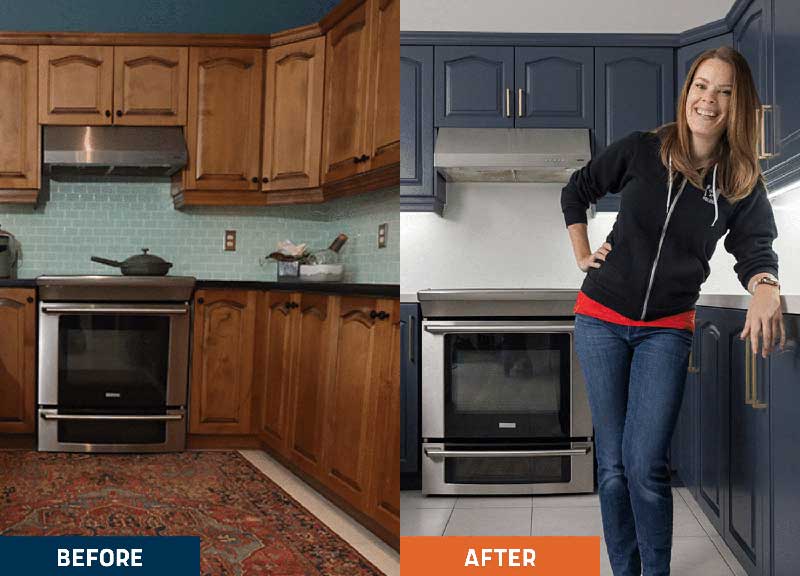 ONGOING SUPPORT
Great support team: there are two support specialists assigned to each franchisee
Calls with franchise coach on a weekly and bi-weekly basis
Customer Call Center: an internal call center processes all calls from clients
The Spray-Net team regulates all business processes, including marketing, support, product innovation itself. It does not distribute these responsibilities to third parties.
Innovative software that is aimed at making franchisee's life easier and organized.
Interaction via social networks
Yearly regional gatherings
Online mastermind conferences
Conventions on the yearly basis
Request Free Info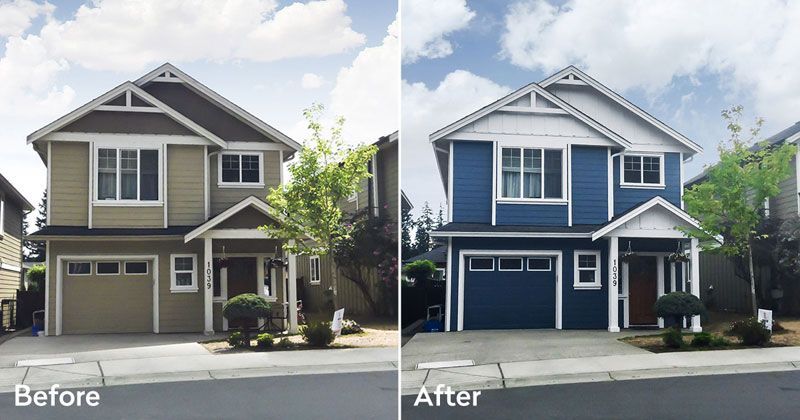 Marketing Strategies
Spray-Net has an excellent marketing team that constantly works on ensuring that the brand and all franchisees get the promotion solutions and tools. The brand actively uses social platforms, generates various video-content and ads, and helps franchisees with marketing campaigns. It does thorough research in order to determine the best strategies for brand awareness and establishing new partnerships. The marketing team also works effectively on recruitment programs and local networking.
RESPONSIBILITIES OF AN OWNER-OPERATOR
If you set on taking on an owner-operator's functions, then you'll manage certain tasks:
Manage and lead the staff
Hire staff
Check how the services are performed
Interact with customers
Implementing marketing plans
SEMI-ABSENTEE OWNER'S RESPONSIBILITIES
If semi-absentee ownership is the right path for you, then your primary responsibility includes finding and training a manager for managing daily tasks. That person will take the main load of responsibilities. You're required to oversee how everything runs and help if needed. It's recommended to be proactive in a franchise operation in the first several years in order to make sure that everything works perfectly.
TYPES OF EMPLOYEES NEEDED FOR SUCCESSFUL OPERATION
It is necessary to hire three to five people. One team leader and three or four field technicians. After some time, when your franchise has successfully taken off the ground and is ready to expand, you can hire more people to earn more profit.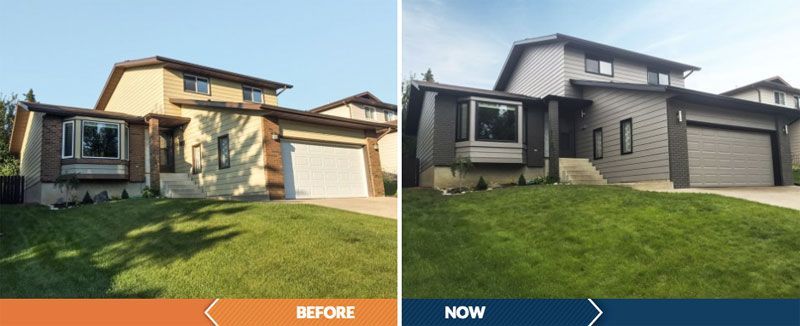 ADDITIONAL INFORMATION
Real Estate Description: N/A - Home based business
Home Based: Yes
Target Customer: Above average valued single-detached homes and with above average combined household income
Business Model: B2B, B2C
How much does the Spray-Net franchise cost?
Initial investments: $132,000 - $184,500
Required Net Worth: $200,000
Required Liquid Capital: $100,000
Royalties: 7%
Brand Fund: 3%
Franchise fees: from $49,500
Other current payments: none
Request Free Info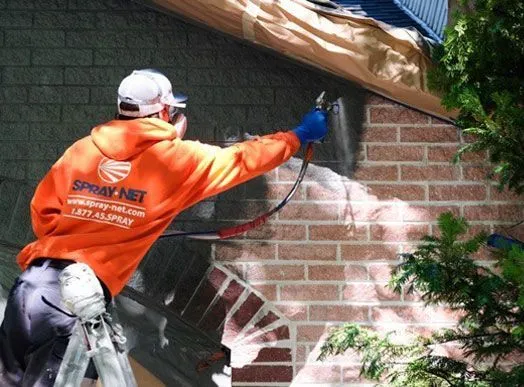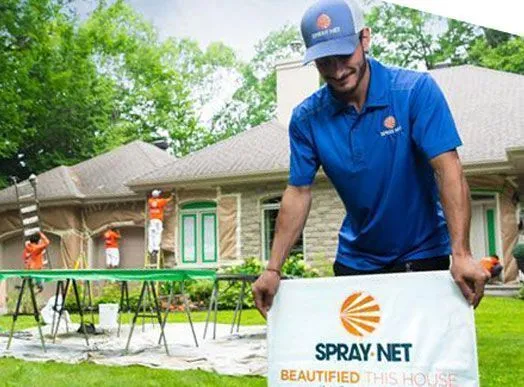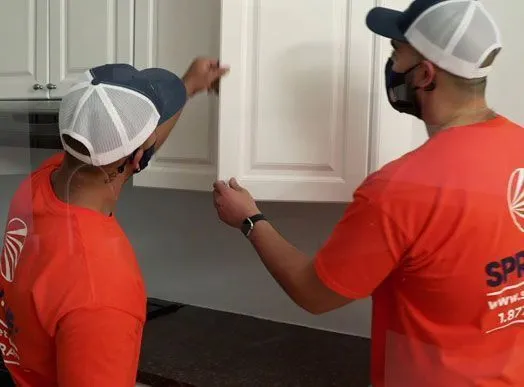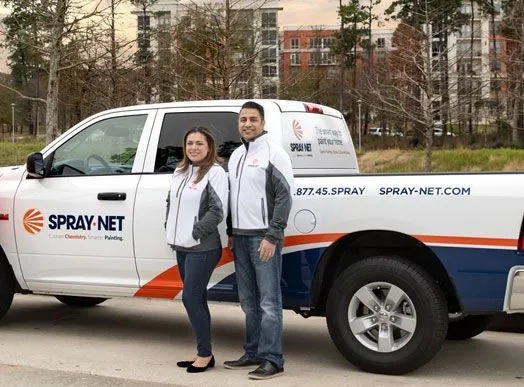 Starting investments from:

$132,000

Company type:

Service

Year company was founded

2010

Year of launching franchise

2014

Franchise units open

65

Company units open

1
You need more information?
Send a request to get free consultation from the official representative of the company
Alex Depase
Franchise Representative
Complete your request
Information provided: Global Franchise Exchange
Interested? ASK QUESTIONS ABOUT THE FRANCHISE
Alex Depase
Franchise Representative
Feedback
Ask a question about the franchise