Strickland Brothers 10 Minute Oil Change Franchise
Strickland Brothers 10 Minute Oil Change Franchise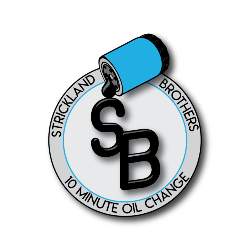 Strickland Brothers Franchise Opportunities
Strickland Brothers was founded in 2016. It has since become one of the leading providers of oil change and maintenance services in the USA. The brand strives to offer the best possible experience to its customers by fully meeting their needs and ensuring fast and high-quality service. The company is constantly growing. There are Strickland Brothers franchises in almost every state.
Strickland Brothers is a family business that is focused on delivering car services and products to people who want the best for them and their family. The brand provides drive-through oil change, tire replacement, vehicle audit, auto parts repair and replacing. All services come at affordable prices.

The brand offers comprehensive training and state-of-the-art technology to its franchisees. Potential partners are sure to get the support and high income as Strickland Brothers services are always in demand and gaining more and more recognition and popularity every day.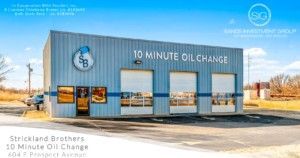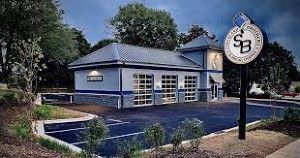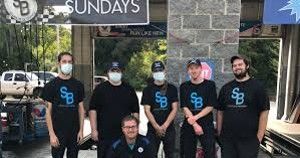 BENEFITS FOR STICKLAND BROTHERS FRANCHISEES
✓ High-quality technologies. The brand offers the best tools, including programs for data storage, various POS systems, and necessary equipment for providing car servicing.
✓ In demand business. Car services are a necessity in the modern world, there is always a need for oil change and auto maintenance.
✓ Assistance with real estate. Strickland Brothers helps entrepreneurs with securing locations for future franchises. If you submit an application and qualify for this program, the brand representatives will surely help you.
✓ Inventory management systems. They provide you with the best techniques for managing inventory.
✓ Extensive training. The owners make sure you understand all the specifics of running this kind of business before you're ready to take on the responsibility of setting up your own franchise.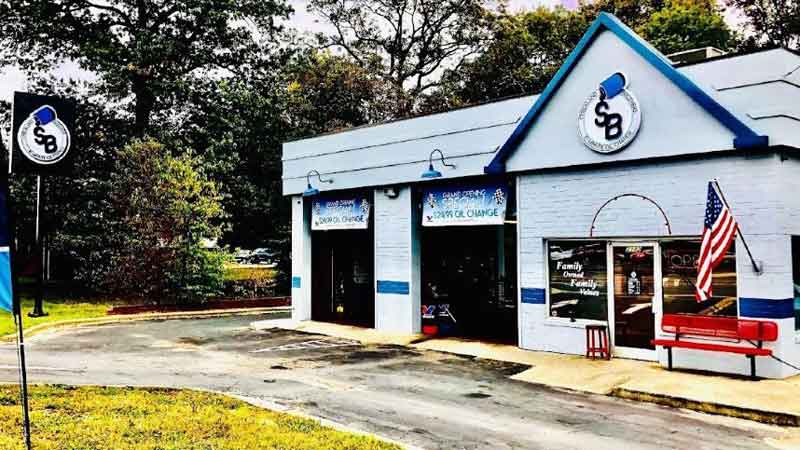 Competitive Advantages
Recognizable Brand with a Drive to Expand:

there are already over 100 locations throughout the USA and many expected to open.

Strong Management Team:

Strickland Brothers has a well-qualified team of directors that has long ensured the highly successful business operation.

Wide Network of Partners:

All franchisees communicate with other franchise owners and share their knowledge and ideas.

Assistance with Real Estate:

Strickland Brothers has enough capital to help franchisees with financing locations.

Strong Marketing Strategies and High-Quality Technologies:

The brand offers the best promotion solutions and facilities to ensure a comfortable experience for franchisees.

An Excellent Inventory System:

Strickland Brothers shares inventory management methods in order to avoid dead stock, tied-up capital, and any stock problems that may occur.
Marketing Strategies
Strickland Brothers has a single marketing team that takes care of the promotion needs of every franchise. The brand supports each franchisee and offers innovative marketing solutions. There is presence in social media, targeted advertisements, customer acquisition, and retention campaigns. Everything is managed for you in order to make sure you get what you need to run a franchise successfully and attract new customers daily.
HOW MUCH DOES THE STRICKLAND BROTHERS FRANCHISE COST?
Initial Investment: $217,900-$354,000
Required Net Worth: $500K per unit
Required Liquid Capital: $250K per unit
Royalty: 6%
Brand Fund: 2%
Franchise fee: $54,900
Gross Revenue: $839,700.79
Estimated Net Profit: $139,295.43 (30%)
Breakeven Time Frame: 4-6 months (largely dependent on operator/manager)

Request Free Info

Additional Information
VetFran Discount: $5,000 off the first franchise fee
SBA Registry: Yes
Group Health Insurance: No
In-House Financing: 3rd Party Recommendations
Semi-Absentee Ownership: Yes
E2/Visa Candidates: Yes
Support & Training: Available
IDEAL FRANCHISE CANDIDATE
Strickland Brothers' ideal candidate is an enthusiastic and motivated person who can follow a well-established business model. They should share the brand's goals and plans because this will help accelerate the growth of business. Potential franchisees must be customer-oriented and have good communication skills to ensure the best experience for clients. It also helps to have some background in sales, as you will have to deal with them daily. As a franchise owner, you will operate a team of employees, so it is necessary to have leadership and management skills. In addition, having big ambitions and being competitive helps in rapid business development.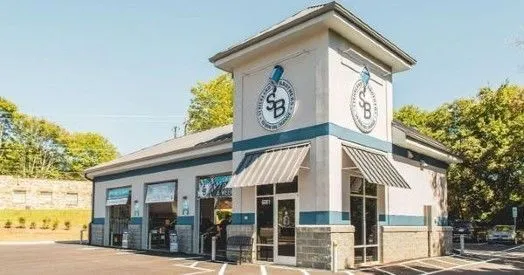 Starting investments from:

$217,900

Company type:

Service

Year company was founded

2016

Year of launching franchise

2020

Franchised companies

66

Owned companies

68
You need more information?
Send a request to get free consultation from the official representative of the company
Alex Depase
Franchise Representative
Complete your request
Information provided: Global Franchise Exchange
Interested? ASK QUESTIONS ABOUT THE FRANCHISE
Alex Depase
Franchise Representative
Feedback
Ask a question about the franchise