Tatkardan Franchise For Sale - Cardan Shafts Repair Service
Tatkardan Franchise For Sale - Cardan Shafts Repair Service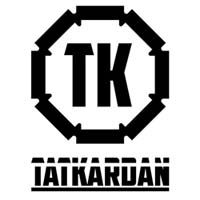 Description of Unique Tatkardan Cardan Shafts Repair Service Franchise
Tatkardan is a high-tech service which specializes in manufacturing and dynamic balancing of cardan shafts of domestic and imported car industry for cargo and passenger transport.
Tatkardan provides such services as:
Cardan shafts balancing;
Manufacture and repair of cardan shafts of any complexity;
Production and restoration of slotted pairs by polyamide coating Rilsan-11;
Diagnostics of cargo and passenger vehicles;
The up-to-date professional equipment allows us to identify all breakdowns and malfunctions of a cardan shaft;
Cardan diagnostics, restoration, and replacement.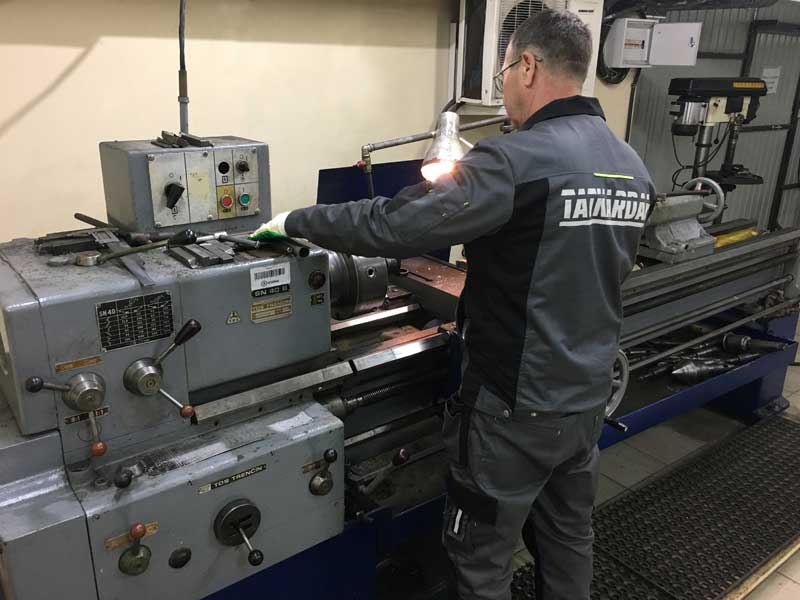 Tatkardan is a leader on the market due to several undeniable advantages:
Own well-established production;
Exclusive Suppliers;
Scientific approach and cooperation with the engineering community;
Automation of business processes;
Confidence at work with private and corporate clients;
Well-established logistics system.
We are ready to expand our business and share our own know-hows as well as our stable position on the market with our franchise partners.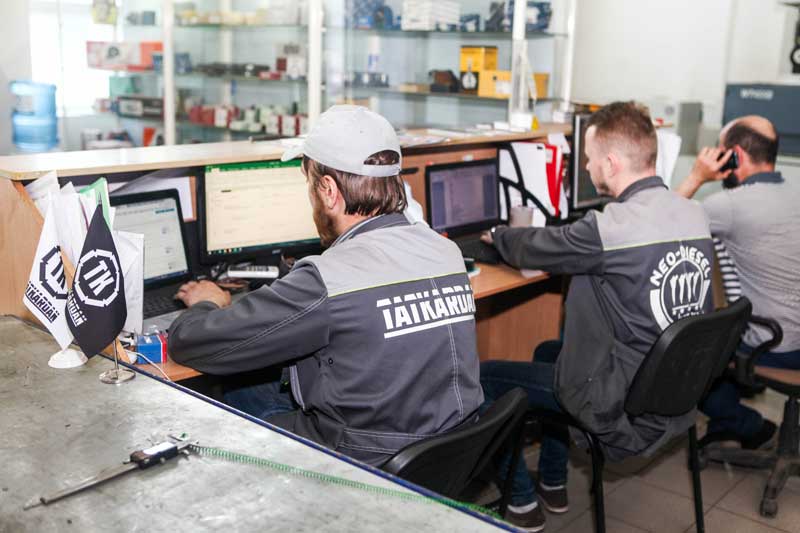 Tatkardan is the business with a powerful manufacturing base. The company owns a modern machine-tool park.
We utilize the latest scientific achievements at our work to get the best results in manufacturing and providing Tatkardan services.
To be at the cutting edge of tech progress we involved the best technical institution in Russian Federation as our strategic partner. Collaborating with Kazan State Energetic University in the areas of vibration diagnostics and dynamic balancing allows us to achieve the most accurate, correct and scientifically approved solutions for our customers.
Our employees get some training and internship in Kazan Technical University named after Tupolev. Our teacher is associate professor S. Egorov and our supervisor is the associate professor on vibration diagnostics and dynamic balancing of the KSEU, the candidate of Technical Sciences, R. Askarov.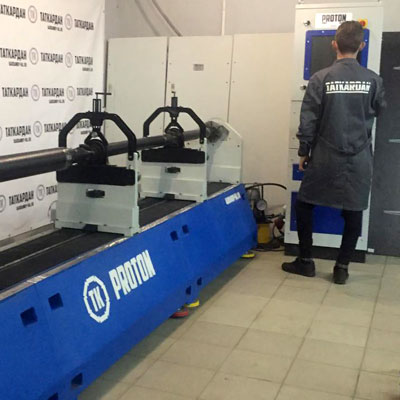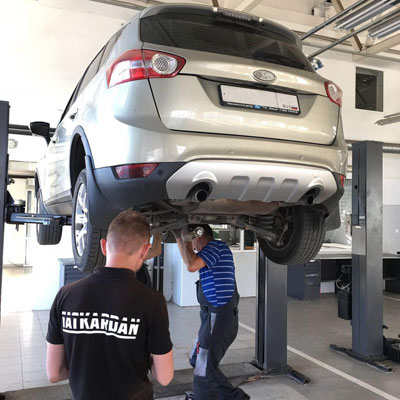 Format of a workshop
From 100 sqm.
Performance is up to 25 of cardan shafts per shift, staff - not less than 4 people, workshop area is from 100 sqm.
Tatkardan Franchise Offer
We encourage all those who are interested in own automotive business to start a cardan shaft repair service under the brand name "Tatkardan."
Start making profit:
From $15,060 a month;
Providing own industrial service;
In absolutely any place of the world with Tatkardan, a franchise of Federal Network.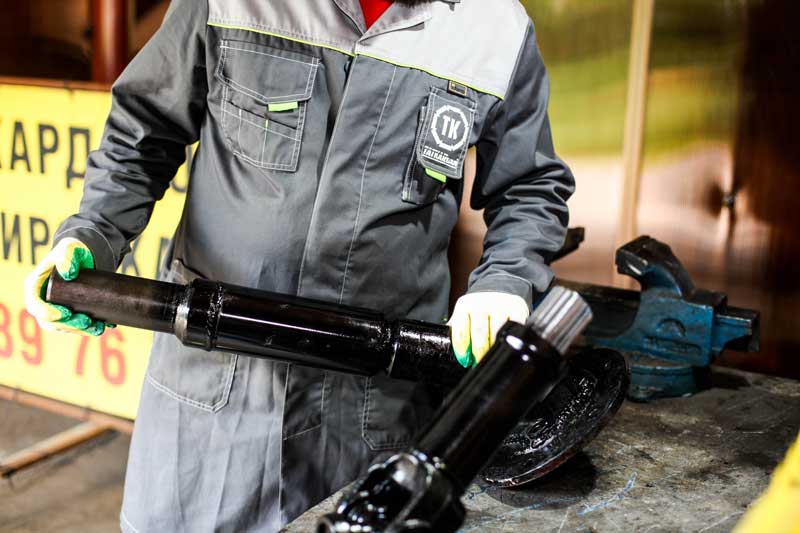 Why is Cardan Shafts Repair Service is a Lucrative Business?
A sector that is growing at crisis time when car owners cannot afford to change cars or pay for turnkey repairs and prefer replacing the main car mechanism;
Profitable business diversification for car service owners and the opportunity to develop additional services based on Tatkardan;
Own production and the best prices for components and equipment;
Full automation of business processes which allows to eliminate leakage or misuse of funds;
An effective business plan and a unique experience in attracting individual and corporate clients.
How much does Tatkardan service franchise cost?
Tatkardan service has the franchise fee of up to $10,000, with total initial investment range of $45,170 - $120,450.
Initial investments: $45,170 - $120,450
Franchise fee: $10,000
Till 30.12.2018 the franchise fee for all cities is only $4,570
Expenses for opening:
$34,630 – full service equipment:
BalStan PROTON4 balancing machine - 380W
Welding booth SWA 3000
Press control (hydraulic manual/foot operated)
A versatile locksmith bench
Rigging and joints for trucks and cars
$5,270 – Franchise fee includes
Training 4 specialists the full process including further tech maintenance
"Tatkardan-UDS" application
1C Enterprise
CRM
Ready website
Brandbook, specification, and promotion materials
Video surveillance system
Time Attendance and Access Control System
$9,040 –for starting and preparation (average price in RF):
$910 - rent of 80 sqm. (first month and deposit)
$460 - room repair
$760 - furniture and shelving
$760 - tools
$1,510 - signboard, advertising design
$3,020- lathe
$1,510 - overpass / pit / hoist
$160- uniform
* Recommended package of components for repair and restoration work - $4,570 - $7,530
Royalties: none
Other current expenses: CRM - $14 a month
Payback period: from 6 months
Average monthly turnover: $30,110
Franchise fee: $5,270
Request Free Info

Franchise Tatkardan Business Model
Average monthly number of clients: 50
Average number of corporate clients: 50
Average check for moto cars: $150
Average check for trucks: $450
Turnover from moto car repair: $7,530
Turnover from trucks: $22,590
Entire monthly turnover: $30,110
Average monthly expenses: $12,350
Average profit per month from: $17,770
Payback period of the initial investment is 6 months
Profitability is 57%
Requirements for buying the franchise tatkardan
Availability of the necessary funds and business experience
Requirements for tatkardan workshop
From 80 sqm, convenient access for trucks, recommended ceiling height is 4 m
Advantages of Tatkardan Franchise
For our clients:
Highly professional staff. All Tatkardan specialists are trained at the leading technical institutions of the country;
Warranty for all services;
Quality, original parts;
Professional expertise in repair;
Affordable prices due to own production;
High customer services;
Reliable repair due to the use of the latest European equipment;
Well-developed logistic network and collaboration with auto service centers which facilitates an order reception.
Advantages for a team:
Scientific approach to the repair of any kind of complexity approved by assistant professors of engineering institutions;
Professional team with high technical education;
Automated business processes and management;
Computerized management of inventory;
Optimized prices due to cooperation with leading plants in Europe and Turkey;
Own educational base and constant training;
S
uccessful experience in attracting customers and developing customer relations on the consumer and corporate market.
Marketing Advantages:
The latest internet marketing technologies;
Tracking the effectiveness of all marketing activities;
The highest customer testimonial response;
Modern highly conversional website;
Federal number;
Well-established affiliate program with auto services;
Own mobile application;
Customized for the needs of the company version of 1C "Enterprise" program;
Brandbook and logo;
Developed scripts and sales approaches.

At the moment we can not connect you to the representative of this franchise.

Find other similar franchises in our catalog!
You need more information?
Send a request to get free consultation from the official representative of the company
Gabdrakhmanov Rafael
SEO
Complete your request
The information is provided from public sources on the Internet
Ask a question about the franchise