"TopFranchise" Online Consulting Services Franchise Description
Today TopFranchise.ru is the largest Franchise catalog in Russia and the CIS. Every month, our portal TopFranchise.ru is visited by over 300,000 entrepreneurs and all those who want to start their own Franchise business.
We have launched more than 200 companies in the Franchising market.
We create Federal and International networks.
Some of our successful cases are Англичанка, Expedition, Remit, Cleanbros, Prive 7, Adamas, Garmin, Linsmaster, ILS and many others.
TopFranchise brings Franchises to International markets.
Our TopFranchise.com catalog is indexed in 100 countries and has a monthly attendance of 60,000 people.
We see the greatest application response from countries such as the USA, Pakistan, Great Britain, Kenya, Thailand, Saudi Arabia, Canada, India.
The International company TopFranchise offers you to make money in the Franchising Industry.
Do home-based online business in any city of Russia and around the World.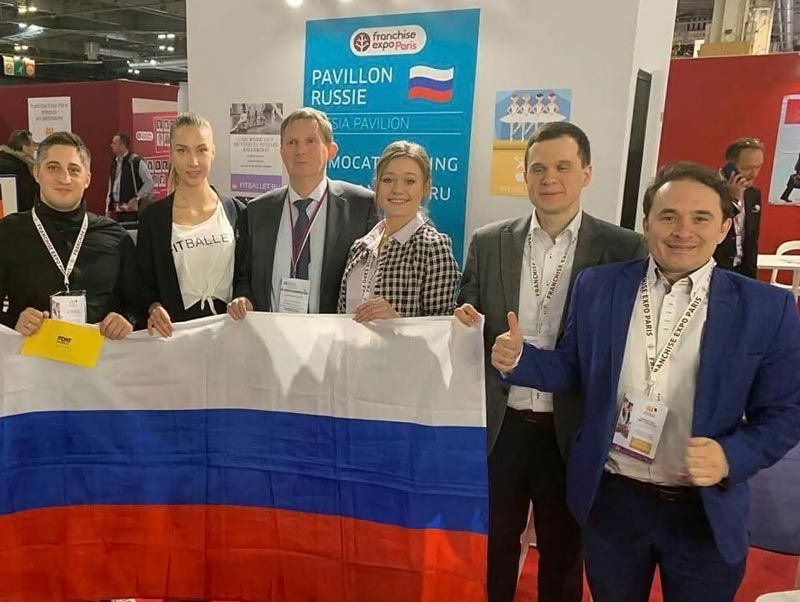 Franchising is always in a high demand!
How are you going to make money?
We focus on the most popular services:
Franchise Development.
Placement at the Franchise catalog.
Franchise Export to the International markets of Europe, Asia, and the USA.
Franchise Active Sales.
We have built a team of international experts who will create a successful product for your client, and help to present the Franchise.
Our support for client search and promotional services in your area.
Our cooperation with your company provides you with comprehensive support.
We place your contact information on our website and on social networks.
We provide:
Templates of our promotional materials.
TopFranchise Magazine.
Customized advertising campaigns in Yandex.Direct and Google Adwords. Contextual advertising is one of the most effective tools for getting customers in B2B.
Settings for advertising campaigns on Social networks and Instagram.
Effective Email newsletter templates for your customer base.
Call scripts from our best Sales Manager.
Contract Templates.
We are ready to give prompt answers and always be in touch.
We can conduct Online Workshops and Webinars for your customers.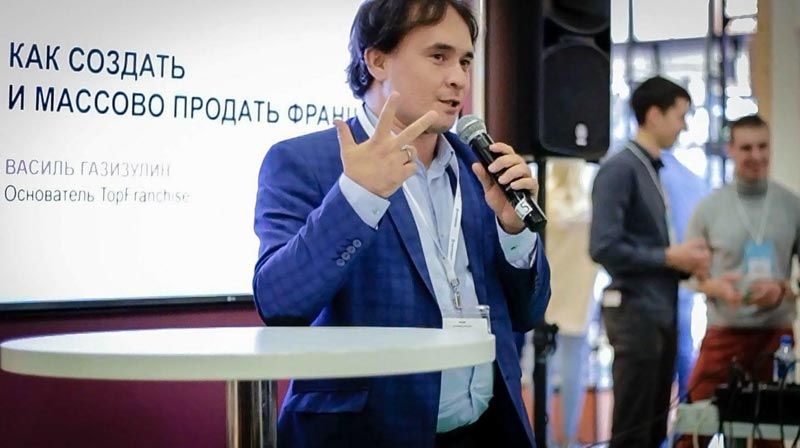 The master class is conducted by Vasil Gazizulin, co-founder of TopFanchise, with a total experience of 15 years in Franchising.
Author of the book "Grow With a Franchise".
Franchise Export Expert.
Head of the Retail Network of "Expedition" stores in 2009-2014.
The organizer of the Russian Franchise pavilion at the International Exhibitions in France and Singapore.
Forbes Columnist.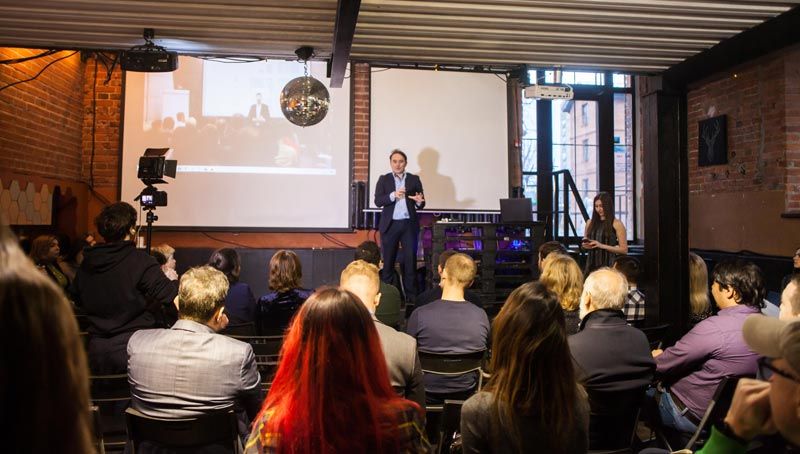 Today, we hold out a large number of events in the regions of Russia. We held more than 100 Workshops, Webinars, Business breakfasts and Conferences for Entrepreneurs of Kursk, Smolensk, Yekaterinburg, Chelyabinsk.
In March 2020, we organized the big Topfranchise-Ethnomir Conference.
The conference featured prominent large and emerging Franchise networks: Coffee Like has more than 740 points, SDEK has more than 1,900 points, Sushi Market has more than 450 franchises, Remit has more than 100 points, Chistov brothers are in more than 30 cities, Bookingcat has more than 99 franchises, and many others.
We are proud that Franchises developed by TopFranchise confidently occupy their places and territories in the Russian and World markets.
Franchise offer
We launched a special Franchise format when you do not need to open an office, in fact, you become our representative in the city. Our format is suitable for any region of Russia!
If you buy Master Franchise, we will provide you with a portal with Franchises directory.
Investment required to receive Topfranchise consulting services
Starting investments: from €25,000
Payback period: from 6 months
Royalty: none
Lump-sum payment: from €25,000
* The lump-sum payment is calculated individually depending on the City's population.
Request Free Info