Zoom Drain Franchise - Drain and Sewer Cleaning
Zoom Drain Franchise - Drain and Sewer Cleaning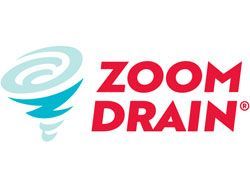 ZOOM DRAIN FRANCHISE OPPORTUNITIES
Zoom Drain is the leading brand that provides drains and sewers maintenance. It has operated since 1995 when Jim Criniti and Ellen Rohr recognized the gap in the market and saw the prosperous business opportunity. Nowadays, it has become the most recognized and reliable provider of much-needed services. It has enormous financial potential and a steady demand.
Zoom Drain trains the best drain and sewer specialists to serve residents and business owners across the country. Thanks to the professionalism and fast realization of services, Zoom Drain is the brand that everybody turns to repeatedly. Drain and sewer repair are necessary services that the brand takes pride in performing. There is little to none competition in the segment. Majority of the competition are plumbing contractors, however, Zoom Drain usually partners with them to help each party achieve more from cooperation. Therefore, Zoom Drain dominates in the segment.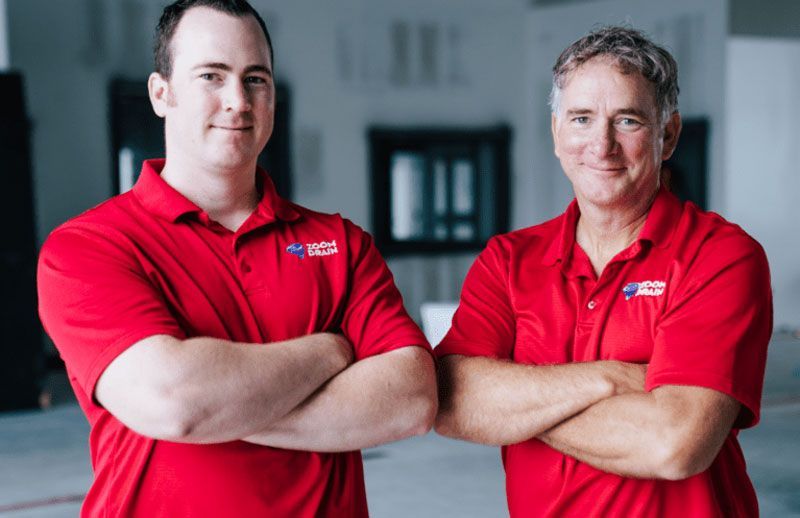 The brand owners worked hard to create the perfect franchise model. They've put in the effort, experience and deep knowledge of the industry and business into their company. There are excellent systems and tools aimed at fast and successful launch and operation of a franchise. They offer potential franchisees training, tech instruments, equipment and ongoing support through all the processes. Zoom Drain is a great opportunity to start a successful and demanded business.
What you'll get from becoming a Zoom Drain franchisee:
Steady customer flow: Zoom Drain works to ensure that you have a certain amount of calls from clients to keep the business going and enhancing.
Recruitment programs: the brand offers help with recruiting and training potential employees.
Assistance with quality check: Zoom Drain makes sure that all vehicles, equipment and technology are up-to-date and well-functioning.
High-demand niche: drain and sewer maintenance is always in high demand, you're getting into a recession-free business.
Well-known name: you'll be working under a well-recognized brand with millions of customers throughout the USA.
Small personnel to start: to set up a franchise and get going. You only need 3 to 4 employees.
Tremendous support: Zoom Drain offers a wide range of business solutions to its franchisees, including training programs, marketing strategies and innovative technology.
Financial prospects: with a proven business model and high demand niche, you will get steady profits and long-standing enterprise.
Mobile business: Zoom Drain wants to provide drain and sewer services promptly and widely. There are trucks that allow franchisees to do so.
SUPPORT & TRAINING
Meet the Team Day
Before signing on becoming a franchisee, they will offer you a tour of Zoom Drain headquarters in Philadelphia, PA. You'll meet with the team and look at the training center, trucks and equipment. There are also presentations that are aimed at showing you the ins and outs of the brand, including marketing and sales overview. You will also meet face-to-face with the founders and ask questions you may have.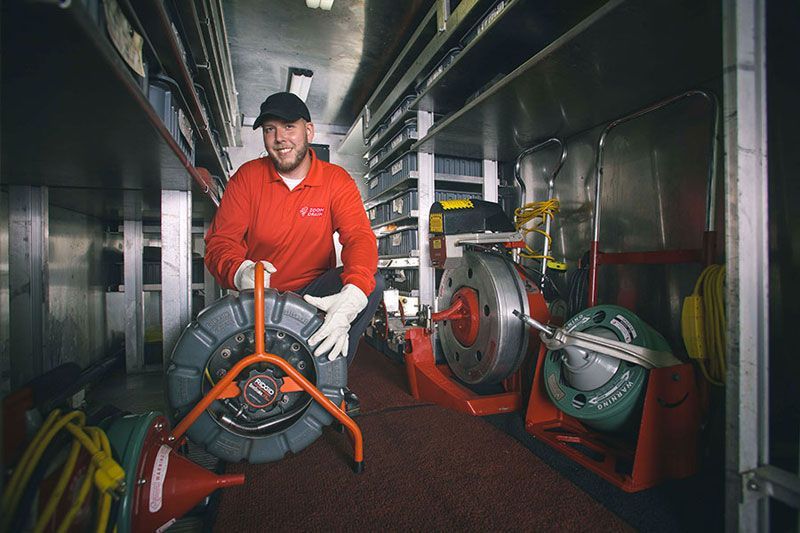 Initial Training
After you decide that Zoom Drain is just the business for you, then the next step would be undergoing an extensive training program. You will complete training at the Home Office Model Center and on-site at Franchisee's shop. There will also be online training and video conferences. After that, you'll get the skills and knowledge of how to run a Zoom Drain franchise successfully. The stages of training are following:
Introductory online video conferences
Webinars on marketing and recruitment systems
Training at Home Office Model Center
Ongoing Support
Appointments with a franchise support coordinator.
Presenting of statistics, updates, announcements, and training on specific topics
Monthly online training.
Annual meetings at one of Zoom Drain franchisees' shops, where you'll get together with other franchisees to get a look at the local franchise and discuss business prospects.
Help with technical aspects: they will help you with software, planning apps, Google Drive and other tools that are needed for successful management of a franchise.
On-Going Support
Franchisees meet with a Franchise Support Coordinator for a bi-weekly check in meeting…with a specific agenda focused on Top Projects and financial review.
Weekly Huddle, sharing Zoom Drain Empire wide stats. Also, we present System updates, announcements, acknowledgments and training on specific topics.
Monthly Lunch and Learns webinar training on different segments of our systems.
Annual Empire Event is held in one of our franchisees' home markets, and offers a tour of the local shop, in-depth training, guest speakers and a chance to spend time together.
Learning management software, a project planning app, Google drive and other appropriate apps to help franchisees stay organized, focused and productive.
Marketing Strategies
Zoom Drain has a great marketing team that helps get your future franchise up-and-running quickly and easily. There is a 3-month strategy that is aimed at advertising new franchises and attracting customers right away. Zoom Drain actively uses social networks, draws up marketing plans, and implements the proprietary referral partner program in order to ensure that your enterprise gets the recognition and a huge amount of calls from clients.
Management Strength of Franchisor
Zoom Drain prides itself on being the top provider of drain and sewer maintenance services. It has developed a proven business model and great systems to ensure that everything works coordinately.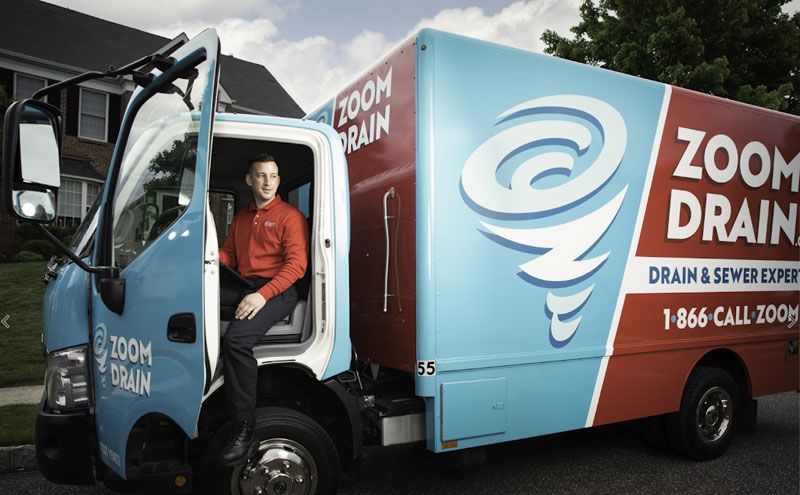 Financial Strength of Franchisor
Zoom Drain has a well-established business model with clear financial prospects. The model has confirmed to be working perfectly over the years as there are resources for awarding more territories. The brand also cooperates with MPK Equity Partners to ensure that there will be more business and franchised units in the future.
OWNER-OPERATOR'S RESPONSIBILITIES
If you decide to take on an owner-operator role, then you will:
Take calls and set appointments
Make sure that vehicles and equipment are up-to-date and working perfectly
Manage and lead the staff
Bookkeeping
Hold meeting to discuss agenda
Hire staff
Check how the services are performed
Interact with customers
Implementing marketing solutions
SEMI-ABSENTEE OWNER'S RESPONSIBILITIES
If semi-absentee ownership is for you, then your major responsibility is to find and develop a good manager for operating day-to-day tasks. The main load of responsibilities will fall on that person, but you still need to oversee how things are running and step in if necessary. It's better to take an active part in a franchise operation in the first years to ensure that everything is fine and smooth.
TYPES OF EMPLOYEES NEEDED FOR SUCCESSFUL OPERATION
It is necessary to hire at least three people. One drain technician, one apprentice and one service coordinator. Over time, when your franchise is up-and-running and ready to grow, you can hire more people to earn more profit.
ADDITIONAL INFORMATION
Real Estate Description: Basic industrial suite: 1,200-2,500 sq. ft.
Home-Based: No
Target Customer: residential homeowners, plumbing and mechanical contractors, commercial business owners, property and facility managers, restaurant and hospitality business owners and managers
Business Model: B2B & B2C

How much does the Zoom Drain franchise cost?
Initial investments: $207,925-$251,732
Required Net Worth: $300,000
Required Liquid Capital: $100,000
Royalties: 6%
Brand Fund: 2%
Franchise fees: from $49,500
Other current payments: none
Request Free Info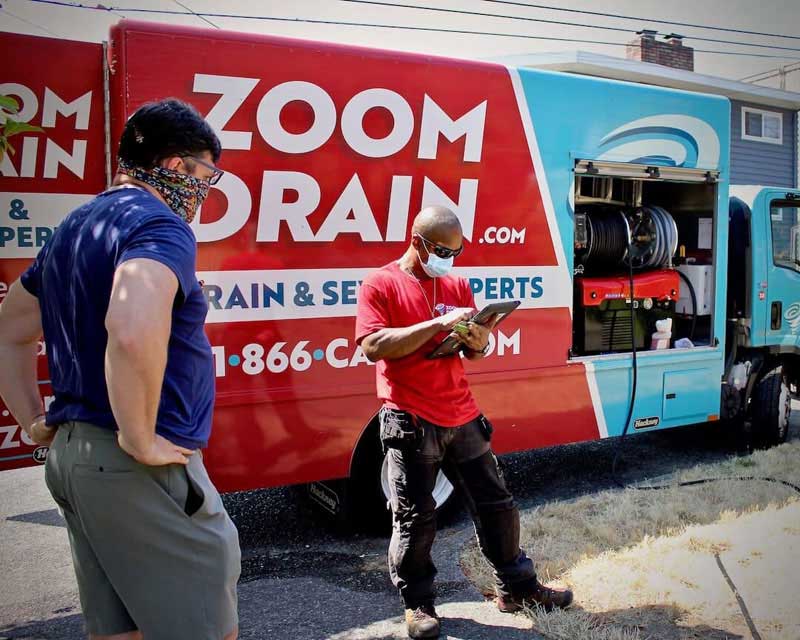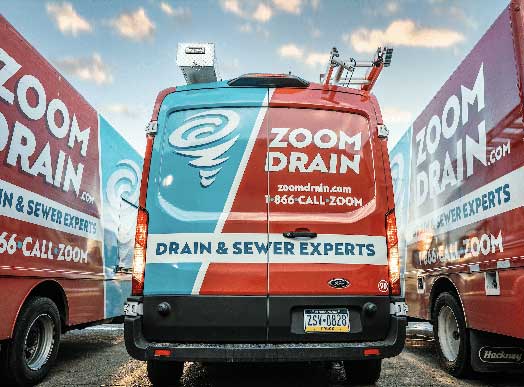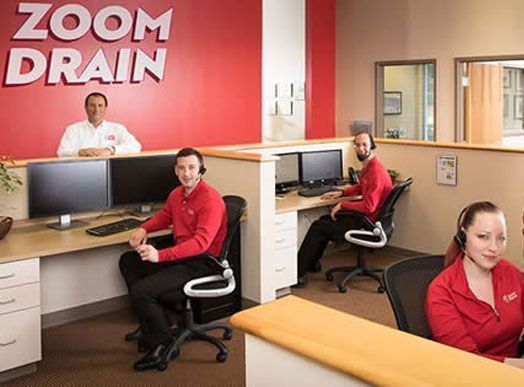 Starting investments from:

$207,925

Company type:

Service

Year company was founded

1995

Year of launching franchise

2015

Franchise Units Open

15

Company Units Open

2
You need more information?
Send a request to get free consultation from the official representative of the company
Alex Depase
Franchise Representative
Complete your request
Information provided: Global Franchise Exchange
Interested? ASK QUESTIONS ABOUT THE FRANCHISE
Alex Depase
Franchise Representative
Feedback
Ask a question about the franchise