Description of Dr. Razumenko`s Dental Clinic Franchise
Dr. Razumenko`s Dental Clinic are private clinics of a new generation which provide a full range of dental services by using the author`s method!
Our services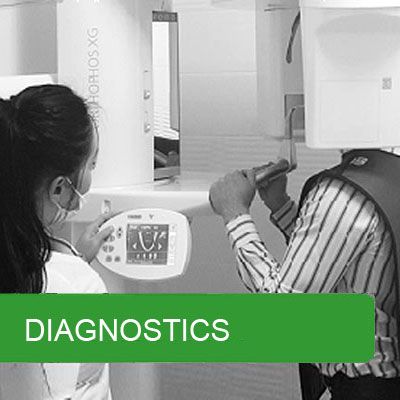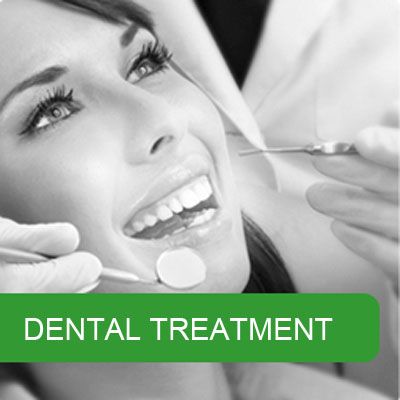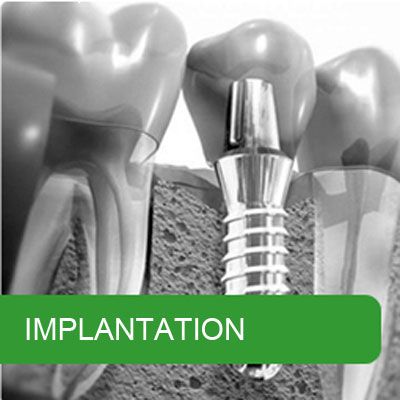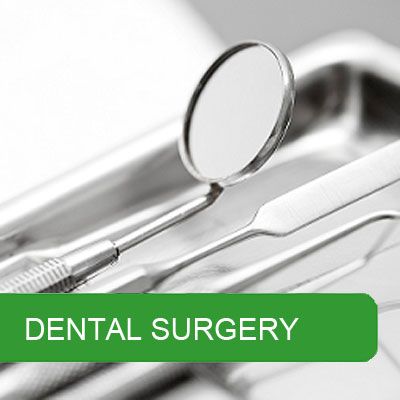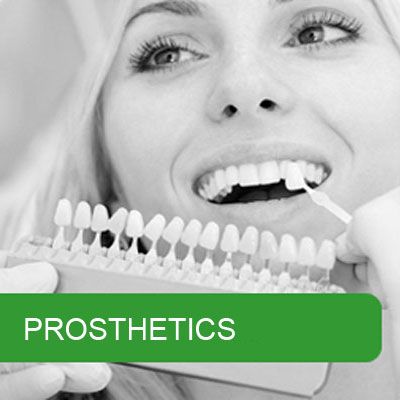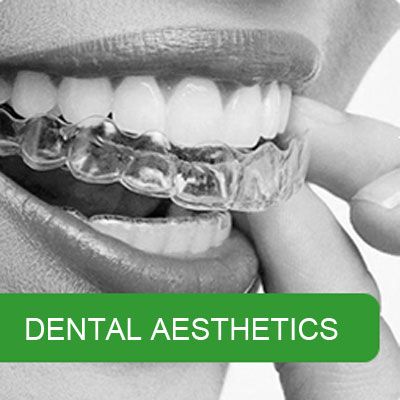 Our doctors
Dr. Razumenko`s Dental Clinic employs certified doctors of high category. All medical procedures are performed according to mandatory treatment plan by using innovative certified materials and up-to-date equipment.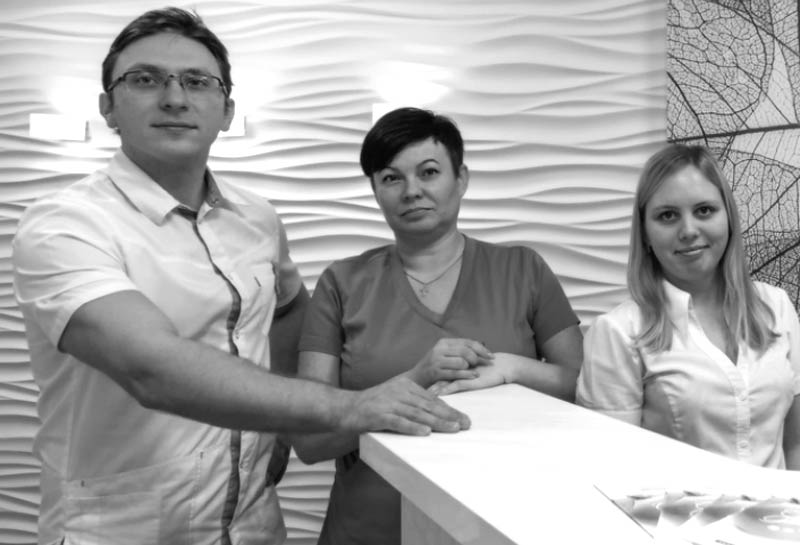 Highly professional dentists with their own author`s methods of treatment and prosthetics of teeth, who got education in Germany and constantly improve their skills in European clinics known internationally, use the latest innovative technologies for effective, gentle and painless dental treatment of our patients.
The doctors of our dentistry successfully restore teeth even in the most difficult cases, accurately choosing the most appropriate treatment approach for each patient considering diagnosis, demands, and budget.
Equipment of the future
We use only the latest generation equipment from the German manufacturer, Sirona, which has all the necessary options for professional dental care.
All our dental rooms are equipped with video cameras and X-ray machines for visual control of the treatment process. Besides, a clinic owns separate X-ray rooms of the latest generation ORTHOPHOS® XG 3d Ready/Ceph CT scanner, which enables 2D orthopantomography, 3D computed tomography and digital radiography, so that each client receives an accurate diagnosis onsite and there is no need to send patients to other institutions for diagnosis.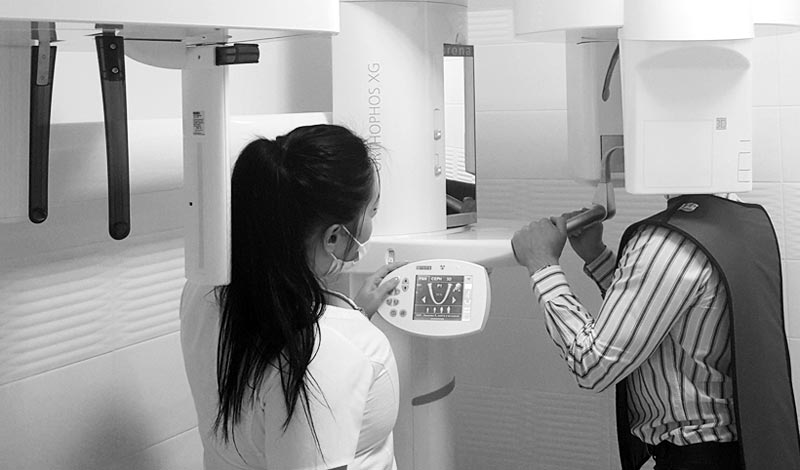 «Medicine is more than just a profession for us!»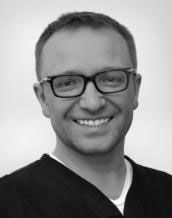 Razumenko Yevhenii Genadievych
The founder, head and the chief doctor of Dr. Razumenko dental clinics chain, a doctor with 20 years of experience.
Our principles of work:
Advanced training for our doctors
Professional retraining
Theme development of treatment approaches
Painless procedures, comfortable conditions, and amazing results are the components of our success!
Franchise of Dr. Razumenko dental clinic is a unique offer on the market of medical franchising.
20 years of experience in the industry
Strong, recognizable brand
Well-established business processes
Successfully operating clinics
A team of professionals and like-minded people
Why buying a franchise of dental clinic!?
Healthy teeth suggest that the person is healthy and wealthy; therefore, dental services are always in demand and make up a significant market potential. In addition, people opt for private medical centers as they offer up-to-date medical services of higher quality compared to the majority of free state medical establishments.
Dentistry has been an undisputed leader in the top of commercial medicine since 2010.
The industry doesn't have seasonality and annual growth for a quality aesthetic dentistry makes up 12%.
Join our team and you will easily increase your income without any risks and obtain a successful up-to-date profitable business.
Are you an investor willing to own a profitable business, ambitious doctor aiming to establish a successful clinic or an owner of an operating dental business?
If you are, then we suggest buying our franchise under individual conditions and become an owner or a part of promising profitable business, Dr. Razumenko dental clinics chain!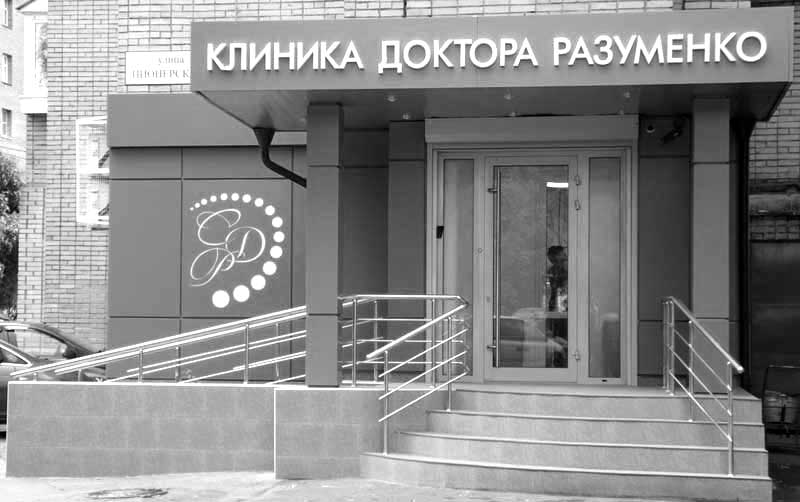 We guarantee:
Assistance in organising the business (search and preparation of premises, purchase of equipment, paperwork [licencing], staff training and hiring.
The right to use the brand name of Dr. Razumenko dental clinic.
Detailed business book.
Consultation and support at all stages before reaching a payback.
Developed marketing strategy.
Franchise offer
Start a reliable business with $45,780 monthly turnover on a stable growing market of dental services.
Approximate area required for the clinic is from 120 sqm:
Doctor's office, dental rooms (orthopedist, surgeon, general practitioner), X-ray room, sterilization room, visitors' hall, two dental labs, a bathroom, and an administrative part.
Total investments: from $350,940
Royalty: 5%
Franchise fee: $68,670
Launch period: 6 months
Payback period: 4 years
Net profit: 20 - 25% of the turnover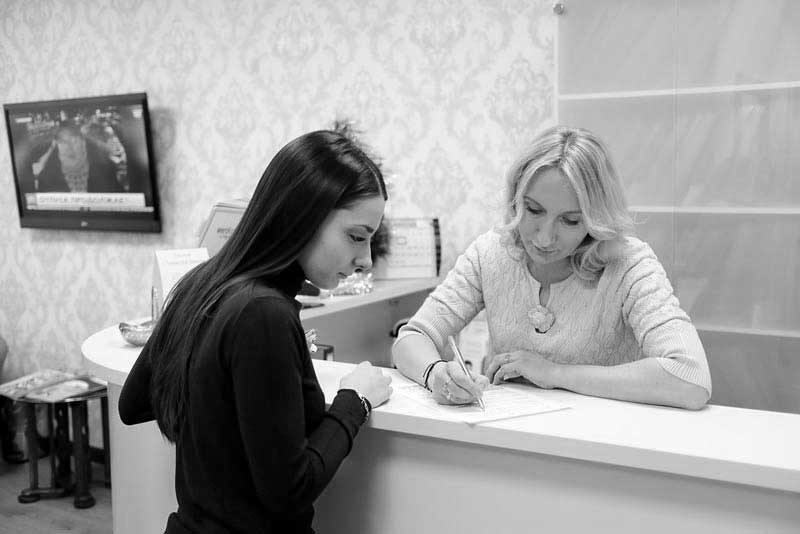 How much does Dr. Razumenko's Dental Clinic franchise cost?
Dr. Razumenko's Dental Clinic has the franchise fee of up to $68,670, with total initial investment from $350,940.
Initial investments: from $350,940
Premises
Rent
$4,580
Design and repair
$65,610
Purchase of equipment
Equipment for dental offices
$61,040
Furniture and additional equipment
$15,260
Furniture for hall and reception
$7,630
Equipment for X-ray room
$76,300
Salary fund
Before opening
$4,580
Costs for dental clinic licences
$4,580
Advertising and marketing expenses
$4,580
Consumables
$38,150
Franchise fee
$68,670
TOTAL
$350,940
Payback period: 48 months
Average monthly turnover: $45,780
Royalty: 5%
Franchise fee $68,670
The franchise fee includes:
A recognizable and demanded brand, Dr. Razumenko dental clinic, with 12 years of experience on the market of dental services.
Detailed guidance on running the business, operational management, and marketing.
Corporate discounts from our partners for equipment, consumables, and repair.
Assistance in selecting staff, job descriptions and interview scripts.
Training for doctors on communication with clients in accordance with Dr. Razumenko author`s method.
Staff training: consulting and educational support before and after the opening of the clinic.
Marketing strategy and support.
Connecting to the federal website, clients redirection.
Other current expenses: none
Request Free Info