Dynamic Balancing Center Franchise For Sale
Dynamic Balancing Center Franchise For Sale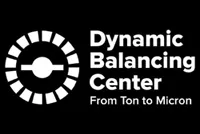 Dynamic Balancing Center Franchise Opportunities
What is balancing? It is the elimination of the 3 most common types of imbalance of rotating parts.
Static
Momentary
Dynamic
Vibrations cause the frequent breakdown of equipment and lifetime reduction as well as increase of maintenance costs and energy consumption up to 50%
The DBC is a franchise of the new generation that conforms to the Industry 4.0
Vibration Analysis & Dynamic Balancing visiting company:
The specialist arrives to a client's location, makes vibration analysis of the equipment and we carry out balancing
The associate units of the head office are working independently, receiving centralized assistance and support
Due to well organized structures, the center is able to act
3 stages of development:
Vibration Diagnostics & Dynamic Balancing
Laser alignment & professional rank promotion
Launching of the balancing workshop
First earnings in just 4-5 month.
One employee can be enough for a business model to function.
Workshop or office not required.
We work with an exclusive franchising partnership: 1 franchise on a city with a population of up to 500,000 people, as well as a master franchise
Stage № 1
Vibration Diagnostics.
Based on the information received, it is possible to optimize the planning of maintenance and overhaul, increase the overhaul interval, reduce the cost of purchasing spare parts and consumables.
Lowest possible cost price of the business model:
workshop/office is not required
minimal staff
Vibration Diagnostics
Services:
Acceptance measurement
Machine motion analysis
Load measurement
Noise analysis
Vibration Control & Analysis
Dynamic balancing
balancing of rotors of any mass: from 0.5 to 36,000 kg
Lowest possible cost price of the business model:
workshop/office is not required
minimal staff
Stage № 2
Dynamic balancing
Dynamic balancing of the rotors
Profile's geometric measurements
Shafts' parallelism
Turbine alignment
Inspection & Deterioration Analysis
Laser alignment
is an accurate, intelligent centering system for rotating machinery.
Lowest possible cost price of the business model:
professional rank promotion
workshop/office is not required
minimal staff
Laser alignment method
Technology created taking into account the following principles:
Simple installation of measuring units
Simplicity of measurement and analysis of results
Assessing the condition of the machine by vibration on the bearing housing (using a vibration analyzer)
Checking of the bearing play and "soft foot" before alignment
Measurement & alignment in just 3 steps
Record the result of your work with the protocol
Laser alignment
Rotary shaft measurement
Rotary Machine Groups
Determination of thermal growth
Foundation movements
Machine movements
Cardan shafts
Stage № 3
Stationary workshop
Opens up unlimited possibilities for the production of services for the dynamic balancing of rotating bodies (rotors) of almost any size:
from the gyroscope to aircraft turbines
Production expansion:
workshop required (500 m²)
stationary equipment
staff increase
Oil & gas
Stationary workshop, goes beyond solving point problems and has the ability to master versatile directions in a wide variety of industries:
automobile
aircrafts
oil & gas
Types of equipment:
Micron
- balancing of:
gyroscopes
automobile turbines
motor anchors
and all small rotors
Etalon
- balancing of different drive shafts
Proton
- balancing of:
medium and heavy rotors
industrial shafts
flywheels
crankshafts, etc.
What type of service you can offer to the clients:
Balancing and laser alignment of industrial equipment
Size of premises
For the first and second configuration of the franchise, premises are not needed. For the third - from 500 square meters. The bigger, the better.
How much does the Dynamic Balancing Center franchise cost?
Dynamic Balancing Center has a franchise fee $27,000.
Initial investments: $27,000 (Franchise fee)
Payback period: 6 months
Average turnover per month: $30,000
Royalties: 7% cash turnover
Franchise fees: $27,000
The use of the brand
4-day course that includes course manual, quick reference guide, access to learning zone, lunches served
Portable type balancing device with two wireless "neuron" sensors for outcall services
Business management automating software pack that includes 1C Enterprise, UNF, amoCRM, ip-tel, UDS
Corporate uniform of the 1st specialist (full set)
All of the promotional materials for marketing
Support of a central call center and tender department
Other current payments: none
Request Free Info

Dynamic Balancing Center Franchise Advantages
Obtaining the franchise.


Earning from $5.500 per month by drafting a franchise partnership application and awaiting DBC approval.
DBC provides partners with the following: website, regional customer base, professional equipment and business management tools.
Getting started: operating dynamic balancing services - and, as a result, making a profit.
The partner is still receiving support from DBC, in the form of business model development through the stages and the new customers search assistance.
Effective business model for investment.
Extremely low cost price of services.
No need for a workshop/office in the initial stages.
Employee education at:

Kazan Aviation Institute;
Kazan State Energy University.

within 3 weeks
Admission to enterprises.
First level specialist's rank promotion.
Names are entered in the Federal Register of vibration diagnostics specialists.
after a year, retraining for a specialist of the 2nd level, qualifications: Expert.
Practical classes in the workshops:

"Tatkardan";
LLC "Kinetika-M".

as well as visits to the enterprises of the customers
Regional Clients.
Connection to the Federal telephone number.
Federal web-site.
Equipment industry 4..0
Advice on conducting business and finding clients.
Promotional materials:

pdf documents & presentations;
brochures & booklets;
and etc.

Access to our tender department & call center.
Business processes' automation:

1C Enterprise;
UNF;
amoCRM;
ip-tel;
UDS.

Branded specialist rig out.
Templates of contracts & documents.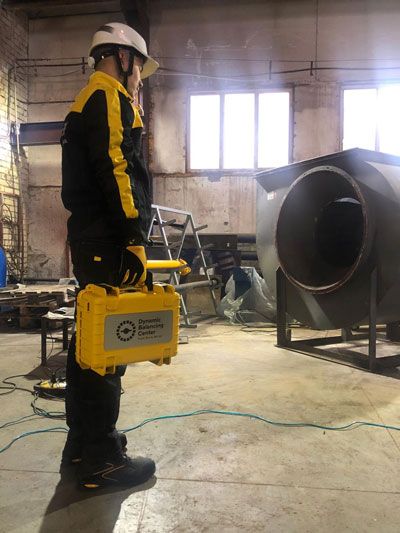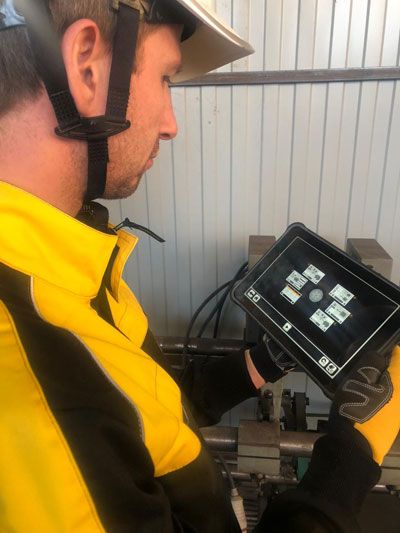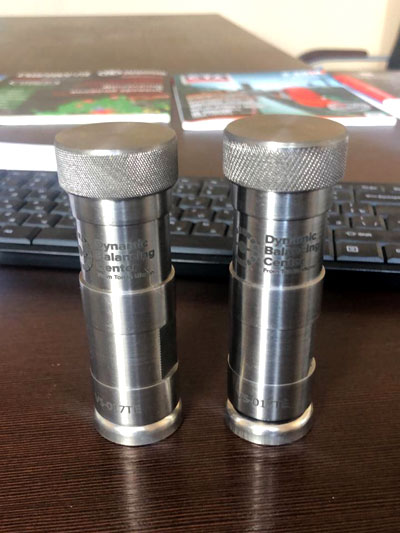 At the moment we can not connect you to the representative of this franchise.

Find other similar franchises in our catalog!
You need more information?
Send a request to get free consultation from the official representative of the company
Rinat Gabdrakhmanov
Complete your request
The information is provided from public sources on the Internet
Ask a question about the franchise