Description of franchise Barbershop FIDEL
"... It does not matter how small you are if you have faith and a plan of action."
Fidel Alejandro Castro
FIDEL barbershop is a territory of a man's freedom to be himself, giving up social norms and stereotypes.
FIDEL barbershop is a men's salon with the best traditions of classic haircuts and shaving.
Amigo, open your own barbershop in your city with a profitability of 25-35% under franchising conditions. We took a well-working business model and improved it. That is to say, we developed a single bright conceptual design project, focused on high-quality services provided by our masters, and implemented high standards of staff quality control.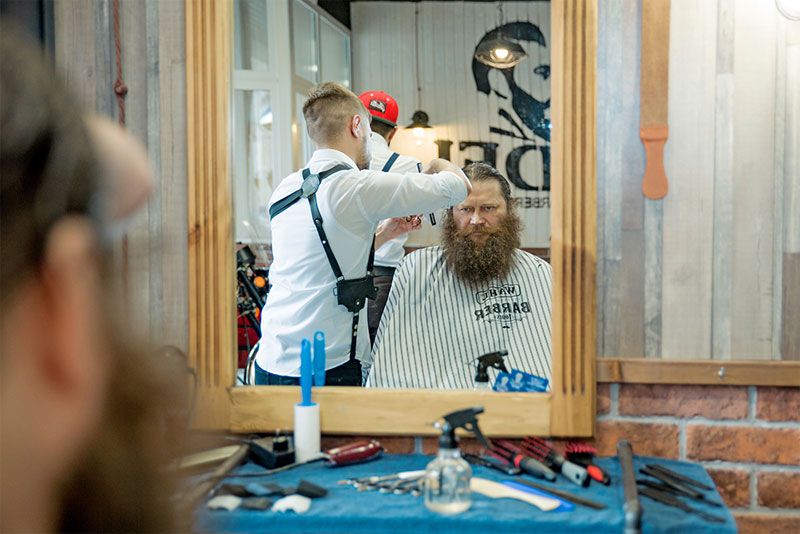 FRANCHISE OFFER
Our FIDEL partners get
Automated FIDEL start-up system
Our management team which is a rapid reaction team
FIDEL registered trademark
Flexible Customer Loyalty Program
FIDEL partner guide. We created a knowledge base for our partners. This is a complete textbook on managing barbershop as well as a platform for sharing experiences.
Bright, savage concept with the atmosphere of male freedom
Exclusive furniture
Legal solutions related to the opening and running FIDEL barbershop
Active assistance in the selection and evaluation of premises for FIDEL barbershop
Direct delivery from suppliers (furniture, equipment, cosmetics)
Staff recruitment (FIDEL management approve applicants)
Effective marketing plan. Setting up advertising campaigns on the Internet (social network, Yandex, Google).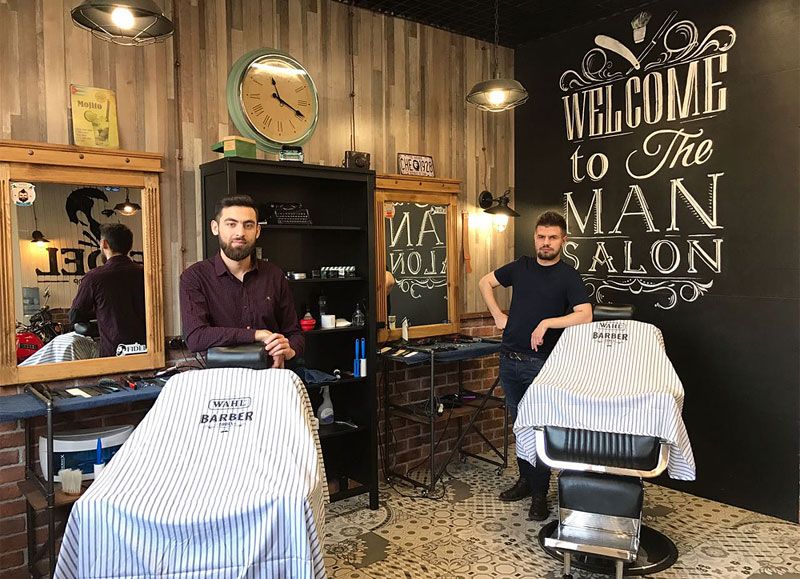 How much does FIDEL Barbershop franchise cost?
FIDEL Barbershophas the franchise fee of up to $4,150, with total initial investment from $15,000.
Amigo, don`t pay more!
Honest conditions:
The success of our partners is important for us. Starting your business under the brand name FIDEL, you seize an opportunity to work in a modern way, use the experience of our successful team, and take advantage of our well-established business processes and marketing promotions. We are interested in partners who share our spirit, values and achievements.
Initial investments: from $15,000.
Lump-sum payment: $4,150 (2 chairs), $5,050 (3 and more chairs).
Royalties: 5% of a turnover, but not more than $500 per month. Royalties are needed to support and improve the chain. Important notice! Those who ask for less royalty payment are not planning the future of their business.
Average net profit per month: $4,150.
Payback period: from 8 to 18 months
Launching period: up to 2 months from signing partnership agreement.
Request Free Info

Fidel and sport
The first in everything!
We have a healthy lifestyle. FIDEL barber shop people actively participate in sports, namely in football. FC Fidel takes part in Moscow Region League, as well as in the Champions League and confidently holds the first position, thereby emphasizing our life spirit.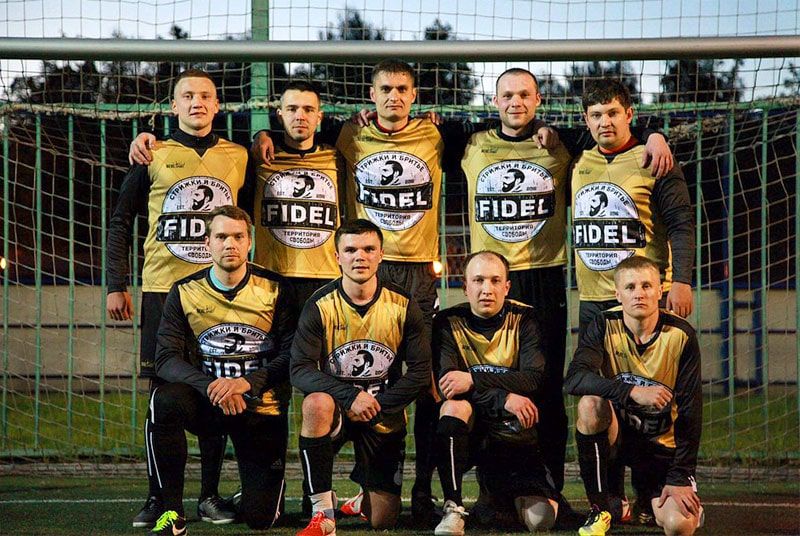 Amigo, create the territory of a man's freedom in your city!
Request Free Info

FRANCHISE ADVANTAGES
3F Principle
FIDEL – Idea: We are the only chain of barbershops who plainly show financial results. Transparency and openness are our key drivers! Investors and partners can see our business in numbers. There is nothing which attracts an entrepreneur more than to see how much the other entrepreneur earns.
FAMILY – Team: We carefully select our partners. We are looking for leaders and build relationships only with strong partners, which is critical for doing a stable competitive business.
FUTURE – Strategy: We are not living from day to day, but we look to the future. Our goal is long-term relationships. FIDEL is expected to become a chain of No.1 quality men's hair salons in Russia in the shortest time.
Professional relationships with partners! You get all necessary information in a timely manner.

Honesty and a transparent approach is our key advantage!
Regional manager responsible for your business promotion, development and support.
Apprenticeship and training for our partners in one of our FIDEL barbershop.
BarberExpert real school of barbering.
Real School of Masters Barber Expert Training.
Professional teachers, professional training.
Minimum investment and a memorable atmosphere.
Quick START - we are ready to launch your barber shop in a short time.
Systematic qualifications for masters.
Professional advice on attracting investors.
(State funds, banks, private investors).
FIDEL Partner Tools for attracting customers
BrandBook.
LookBook.
A selling website with a personal page for each FIDEL barbershop.
Calendar plan for special offers and discounts.