Description of the Franchise Cosmetic express teeth whitening White&Smile
White&Smile was the first company to offer the Russian market an innovative European technology of cosmetic teeth whitening.

The delicate teeth whitening system which originates in France and is produced in Italy has already spread across 26 countries. In Russia, White&Smile franchise has expanded to over 50 cities in only 3 years.

Simplicity and transparency of the business, high European quality of the product and the win-win approach to business are the main principles of our partnership with any company or entrepreneur.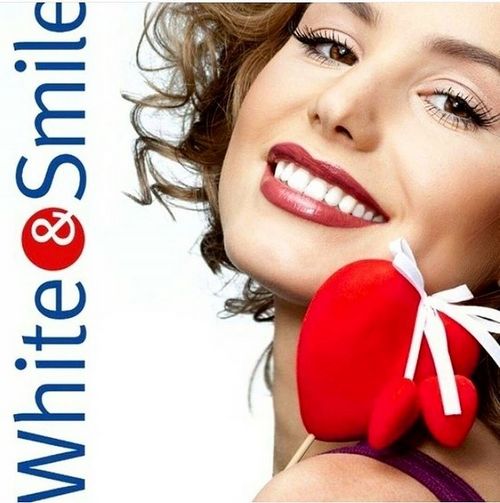 The market is flooded with a variety of home and in-clinic whitening systems. The former are not very effective, the latter are expensive and painful.
The revolutionary European technology of cosmetic whitening has created a new niche in dental care.


What are the advantages of White&Smile over competitor technologies and whitening systems?
1. High whitening effectiveness.
The result lasts from 1 to 3 months depending on eating habits. Consumption of tea, coffee, wine and cigarettes reduces the effect and the customer sooner applies for a new treatment.
2. The procedure is painless and easy.
The client experiences no pain during or after the treatment. There are hardly any contraindications, except for breastfeeding and pregnancy.
3. The service is offered at affordable prices.
Minimum price for the client is 1490 Rubles (your margin is 220%). Compare that to competitor prices for in-clinic whitening where prices start at 15,000-20,000 Rubles for one course of treatment.
4. Quick results.
In 20 minutes the clients get a whiter smile up to 4-8 shades.
Due to the delicate composition of the whitening gel and its light impact on the tissues of teeth, the technology we use is cosmetic, not dental, which is confirmed by research as well as certificates from European and Russian quality assurance agencies.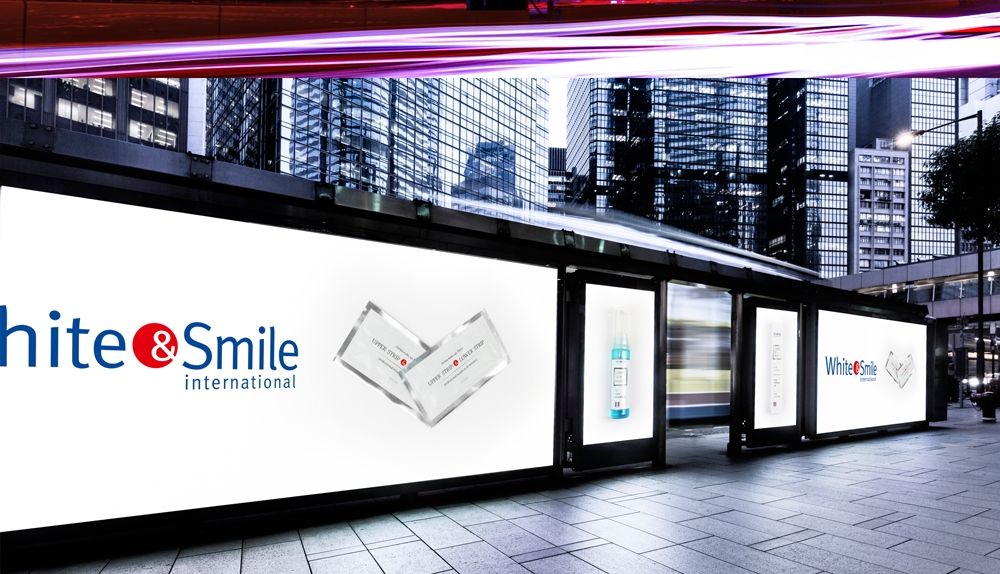 This revolutionary approach allows White&Smile treatment without seeing the dentist. Quality, quick and painless whitening is now as easy as manicure. Taking care of your teeth has become a pleasurable experience.
Who is your potential customer?
According to statistics, an adult smiles up to 20 times a day. Potential adult target audience for cosmetic whitening is enormous. With the low cost of treatment, potential clients soon become your customers.
Who are your future clients?
Watch out for your target audience in beauty salons, cosmetic centres, fitness and wellness clubs. These are your target groups: people who care about their health and their looks. You don't have to explain to them that teeth whitening can change their smile and their image.
How can you profit from this?
WHITE-SMILE, LLC offers you partnership. You can create a highly liquid company offering cosmetic teeth whitening services.
Using our own experience and deep market research we can assure you that this is a high liquid rapidly growing business in an extremely popular market segment. It is trendy to be good-looking and healthy!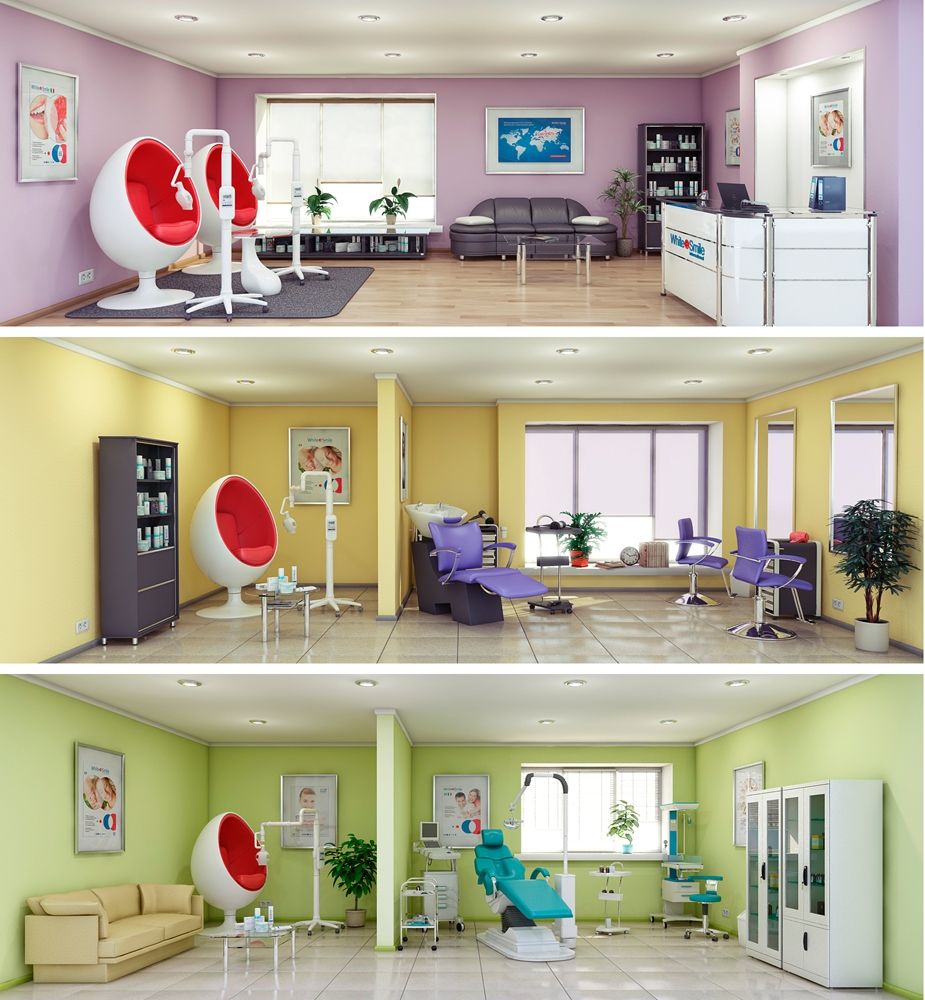 White&Smile offers three cooperation formats. Choose what suits you best.
1. LIGHT FORMAT
Initial investments:
$2,500.
Payback period:
2 months.
Useful for:
Beauty salons and Spas. Fitness clubs and Wellness centres. Cosmetology clinics and dental care clinics.
Beginner entrepreneurs, startupers with possibilities to implement the White&Smile business model plus rented space of 5 sq.meters in any beauty salon.
Advantages:
Increase average transaction amount in your current business. Fast capital turnover.
Expand client base by introducing a new service.
Achieve competitive advantage.
Improve business image with modern revolutionary product.
Average transaction amount:
$43.
Margin:
up to 250%.
Revenue:
starting from $1,200/month.
2. STANDARD FORMAT
Initial investments:
$5,700.
Payback period:
starting from 4 months.
Useful for:
Those willing to open a White&Smile cosmetic teeth whitening studio.
Advantages:
Real business with profitable innovative solutions and fast capital turnover.
Expanding the base of new and old clients.
Average transaction amount:
$43.
Margin:
up to 250 %.
Revenue:
starting from $2,400 per month.
3. PREMIUM FORMAT
Initial investments:
$9,540.
Payback period:
starting from 6 months.
Useful for:
Those who want to create a network of White&Smile cosmetic teeth whitening studios.
Advantages:
Exclusive partnership.
Large-scale profitable business.
Loyal, expanding client bases across the network.
High level of marketing support.
Average transaction amount:
$43.
Margin:
up to 250%.
Revenue:
starting from $3,400 per month.
TRAINING AND SUPPORT
We have created a whole range of effective marketing tools that significantly increase our partners' sales.
Brandbook. Provides information about the White&Smile brand, its position on the market, its qualities and characteristics, and explains how to benefit from it. It also contains brand elements description and usage principles.
Marketingbook. A book of promo materials: print, outdoor advertising tools, identity. The marketing book will provide you with a set of advertising materials for promoting the service.
Businessbook. A marketing navigator containing a set of advertising tools that will help you stimulate sales with the help of both online and offline marketing.
Staffbook is your HR navigator that will help you organize and establish effective relations with your staff in your White&Smile teeth whitening salon. Unique HR tools that will help you in your daily work.

*Additional information and full presentation is sent upon request.