Give Clouds Franchise For Sale – Gift Studio
Give Clouds Franchise For Sale – Gift Studio

Give Clouds Franchise Opportunities
About the company
«Give Clouds» - is a successful Russian company with an original concept of gifts development, founded in 2016.
During 5 years we have sold more than 25,000 gift sets, opened 3 own branches and launched 3 franchise cities. The average buyer's bill makes $38. Our mission is to create ready-made solutions for people to congratulate with taste and mood! Our business was tested for resilience by the 2020 quarantine and gave an increase in economic indicators. We are trusted to create fashion gifts clients, partners and employees of TOP companies: VTB, Sberbank, OTP Bank, Svyaztransneft, Soft Line, Nevada Group, Federal Center for Cardiovascular Surgery in Khabarovsk, PANDORA, LLC "Regional Concession Company", "Remstal", "Mangazeya", "Khiagda "and other companies in their region.

The success of the project is based on the fact that there are customers 365 days a year, many of them contact us several times a year with different orders. Every day, for example, in the city of Khabarovsk with a population of 616 thousand people, even birthdays make more than 1,500 per day, which means big demand.
In addition, our gifts are given with pleasure for weddings, births of children, proms, last call events and as a sign of gratitude.
And the main BOOM of sales (up to 60 applications per day!) occurs during the holiday season: New Year, March 8, February 23, Mother's Day, February 14, Teacher's Day, Kindergarten Teacher's Day.
We can say with confidence that the majority of people who have received a box or a basket from «Give Clouds» fall in love with the «Give Clouds» brand and become regular customers.
In our original collection of gifts, there are more than 100 options for boxes and baskets, which are regularly updated.
The unique combination of exquisite decor and components, creates unique gifts that win hearts all over the country!
A carefully selected supplier base with a proven reputation provides our warehouse with a quality product.
Premium sweets, honey desserts, gourmet jams, natural chocolate and other gastronomic ingredients, which are complemented by beautiful attributes and pleasant things to remember.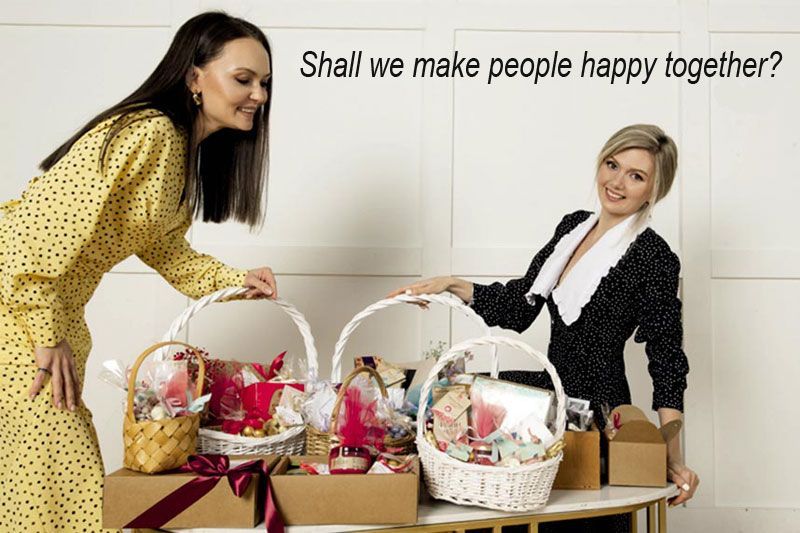 5 reasons for the «Give clouds» franchise to be successful:
Crisis resistant business - checked by quarantine!
An effective business model that works in 7 cities with a ROI in the first year.
Major sales experience in this area - 25,000 sets in 5 years.
An exclusive range of gift sets - unique design.
An effective marketing strategy with up to 60 applications per day.
How much does the «Give Clouds» franchise cost?
«Give clouds» has a franchise fee ranges from $11,000, with a total initial investment from $25,000.
Initial investments: from $25,000
Rentals
Redecorating Office
Software equipment
Trade equipment
Registration
Signboard
Internet and telephone
Video observation equipment
Cash machine
Products (initial purchase)
Grand opening
Logistics
Additional expenses
Payback period: from 12 months
Average turnover per month: $8,000
Royalties: $600
Franchise fees: $10,000
Other current payments: none
Request Free Info

Franchise buyers requirements
Availability of investments;
Experience in sales is desirable;
Desire to grow and develop, creativity.
Requirements for the premises
Room area from 30 m².
Location on streets with high pedestrian traffic, central streets of the city.
What is included in the «Give Clouds»
Step-by-step instructions for starting a business - rent, legal issues, accounting, document management, and so on.
Exclusive methodological recommendations for working with b2b - the list of our strong clients confirms this knowledge.
A ready-made website with sales automation - to each franchisee from the moment of signing the contract.
Instagram profile in your city - with registration, design and 30 posts.
A ready-made system for launching a brand in the Partner's region - Experience of the parent company + launch strategy in your region.
Marketing support: media plan, content plan for social media, affiliate programs - own bank with over 500 photos and videos.
Registered trademark.
Brand book.
Personnel training system: trainings, online training, master classes - base of documents and video materials.
CRM system.
Successful experience of opening and receiving year-round income from our own branches of the «Give Clouds» company allows us to share a unique formula for a profitable business.
Take your first step, "leave an application"!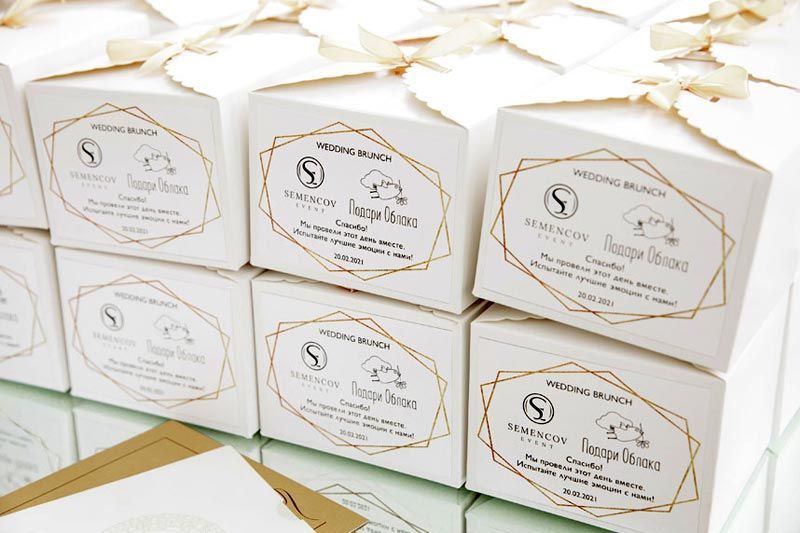 What does partner support include?
Comfortable opening with the support of the Franchiser
Guidebook
Materials branded templates for «Give clouds»
Base of suppliers and contractors
Seasonality maps for products order placement
Product matrix with description and pricing
Ready-made job descriptions for employees and resume drafts
Assistance in staff training
Customer service scripts
Algorithm and schemes for working with the corporate segment
Contract drafts
Gifts decorating videos
Providing quality photos on a regular basis
Technical support for maintaining orders in the CRM system
Instagram account in your city
A ready-made content plan for posts and stories, which is updated on a regular basis
Setting up Instagram ads for your target audience
Media plan with a full description of advertising channels, affiliate programs to develop brand awareness in your city
Support for all the time of cooperation

At the moment we can not connect you to the representative of this franchise.

Find other similar franchises in our catalog!
You need more information?
Send a request to get free consultation from the official representative of the company
Olga Ahtiyanen
Complete your request
The information is provided from public sources on the Internet
Updated: 28.06.2021
Ask a question about the franchise